These Citronella recipes are perfect for keeping the bugs at bay this summer! Don't squash your summer plans just because of the bugs – these natural remedies and recipes can help!
Summer's here, and so are the bugs! It seems that some of us are just tastier to mosquitoes, doesn't it? If you fall in that camp, you're probably on the hunt for ways to keep the bugs away when you're outdoors.
Well, you're in luck!
We've compiled a list of 15 DIY citronella candles, sprays, bracelets, and more for keeping insects outside of your comfort zone.
Since you're making most of these from scratch, you don't have to worry about extra added chemicals.
Although citronella is very effective at keeping bugs at bay, you must use caution if you have pets.
Do not use citronella indoors.
Make sure any candles, sprays, bracelets, or other products containing citronella are kept well out of reach of your pets.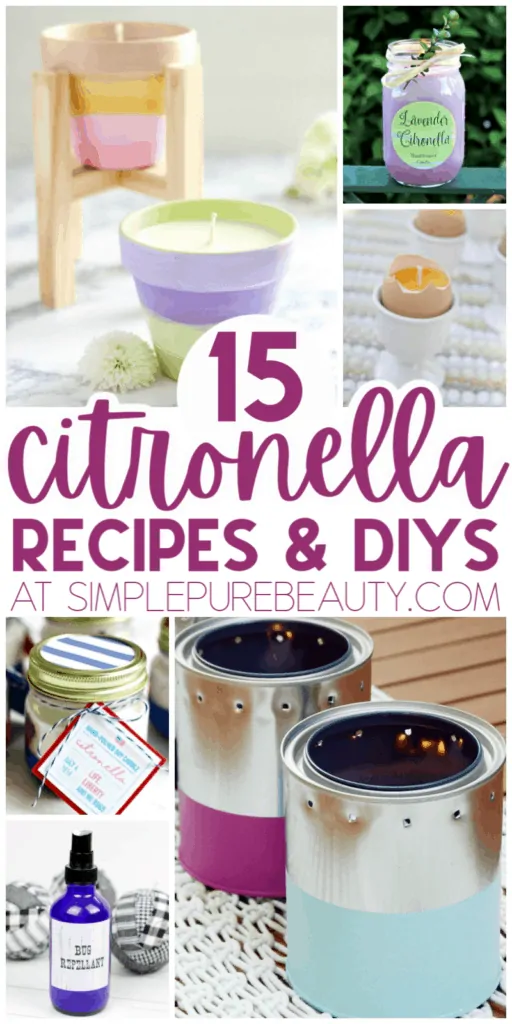 Citronella Recipes and DIYs
Check out these simple Citronella Recipes and DIYs!
Which of these citronella recipes or projects are you going to try this summer?
Make certain to check out some of these other great natural recipes, too: