Last week I shared 3 of my favorite Beef Jerky Marinade Recipes, today I am sharing a very simple but delicious Paprika Chicken Rub Recipe.
This chicken rub is so versatile and can be used for:
I have to say my favorites are grilling and frying in a pan with little bit of coconut oil.
I usually pound some boneless chicken thighs, sprinkle with the paprika chicken rub and the results are delish! 🙂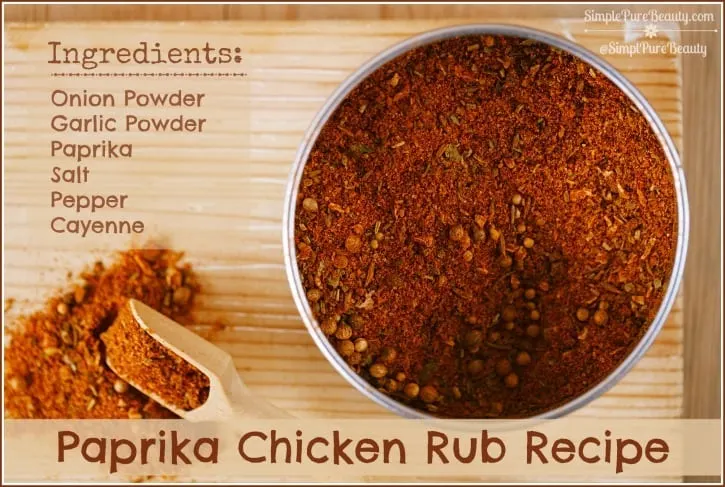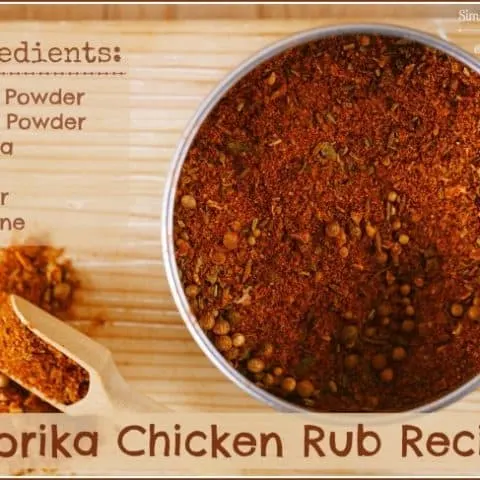 Paprika Chicken Rub Recipe
Instructions
Mix ingredients and sprinkle on both sides of chicken.
For a spicier result, add more cayenne.
Grill, bake or pan fry chicken until done.
Enjoy!
I like to purchase my organic spices in bulk from Mountain Rose Herbs. This is much more economical than purchasing organic spices at my local grocery store.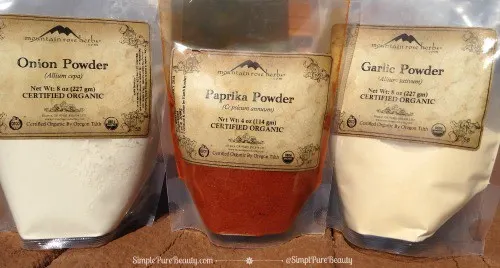 Hope you enjoy this simple, healthy paprika chicken rub recipe! It's perfect for grilling season.
Blessings,

P.S. What are some of your favorite Chicken Rub Recipes? Please Share! 🙂