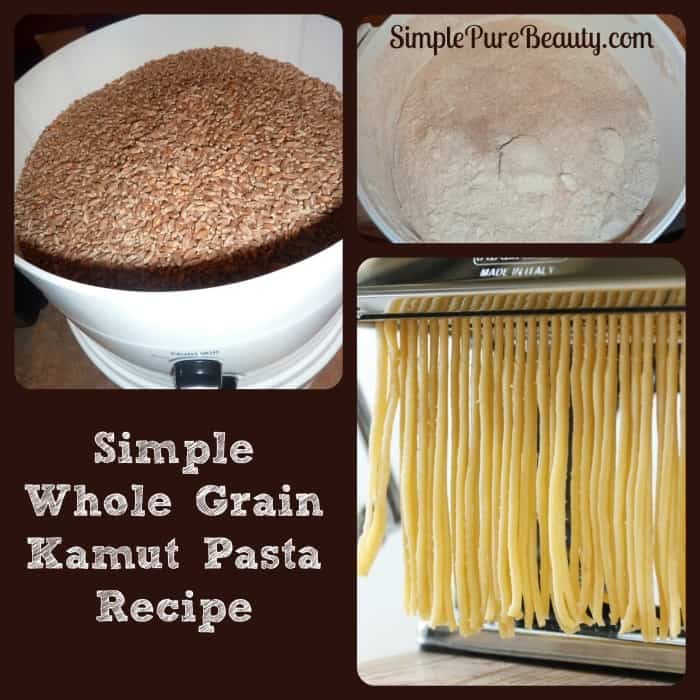 I recently started following the Acne No More System to clear my skin and balance my crazy hormones. The diet portion of this system requires the elimination of wheat and other high gluten grains.
One of the few exceptions to this is Kamut or Khorasan Wheat.
What is Kamut?
Kamut (Khorasan Wheat) is an ancient grain with a rich, nutty flavor. It contains up to 40% more protein than modern wheat and is richer in magnesium, zinc, selenium, polyphenols and fatty acids.
Is Kamut Gluten Free?
Kamut actually contains more gluten than modern wheat, but some people with slight wheat allergies are able to tolerate kamut.
Where Can I Buy Kamut Flour?
If you have a grain mill or grinder, I would recommend buying the Kamut Grain and grinding your own flour. This will give you the freshest, most nutrient dense flour.
Don't want to grind your own flour? Kamut flour is readily available online. I purchase my Kamut in bulk from Azure Standard, but it can also be found on Amazon or even in your local grocery store or Whole Foods.
So Let's Get to it! Here's the recipe for Whole Grain Pasta Using Kamut Flour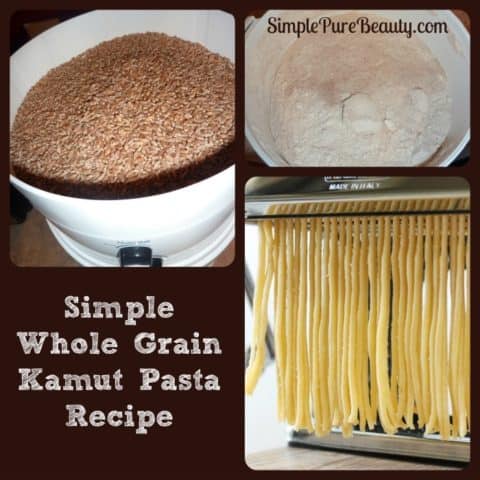 Kamut Pasta Noodles
Recipe adapted from GrainMillWagon.com
Ingredients
1 1/2 cup kamut flour
1/2 cup water
1/2 Tbsp olive oil
1 Egg Yolk
Instructions
In a small bowl, wisk together oil and egg yolk.
Place flour in a medium-sized bowl. Make a "well" in the center and add water, oil and egg mixture.
Mix with a fork until all flour is incorporated.
Remove dough and knead for about 5 minutes into a ball.
Cover dough ball with a damp towel and allow the dough to rest for 10 minutes.
Roll dough out and cut into noodles or process through a pasta machine.
Sprinkle waxed paper or board with flour to lay finished noodles on so they won't stick together.
Allow finished noodles to rest for 10 minutes before cooking.
Cook noodles at full boil for 3-4 minutes until al dente.
Store extra noodles in a sealed bag and refrigerate up to 3 days.
What is your favorite flour to use to make homemade pasta? I would love to hear your experiences making pasta from scratch!