Football season is in full swing here. Staying hydrated while working out and practicing in these conditions can be a challenge.
But before you reach for that sports drink, you may want to think twice…
Ingredients in Sports Drinks:
Most conventional sports drinks contain at least two-thirds of the sugar that is in soft drinks.
In addition many also have high fructose corn syrup, excess calories and artificial colors and flavors.
It's super easy to skip all of these questionable ingredients and make your own diy electrolyte drinks.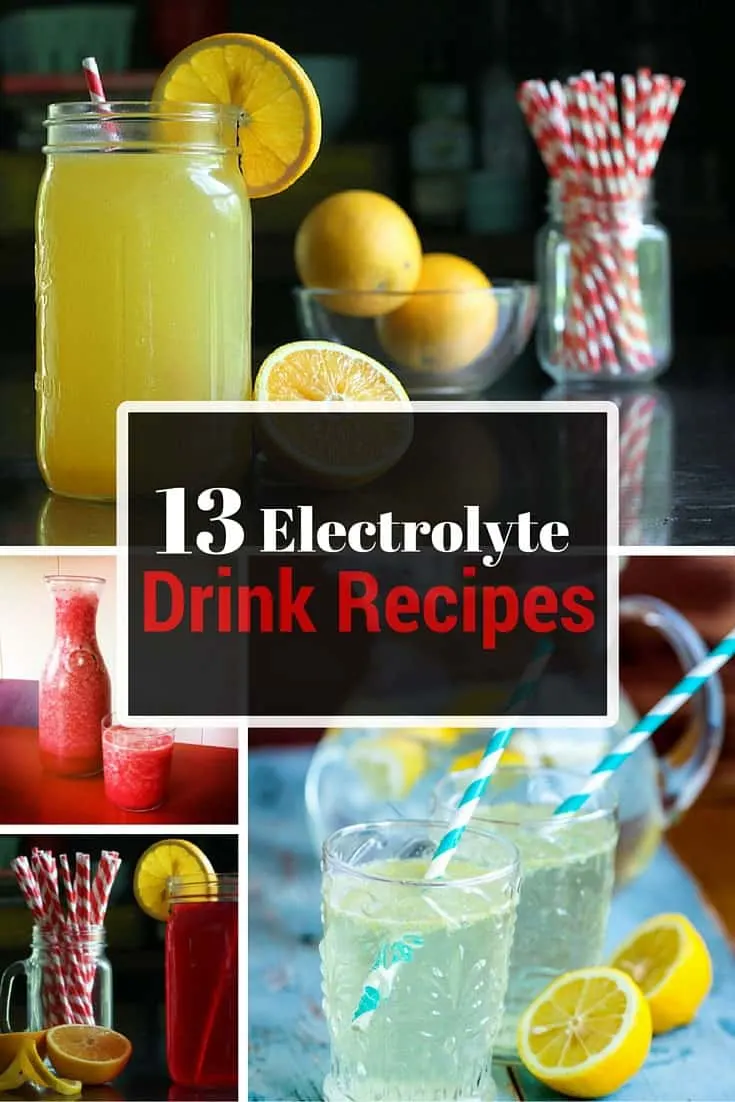 13 Electrolyte Sports Drink Recipes
13 DIY Electrolyte Drink Recipes
Have you made your own DIY Sports Drinks?