This is a sponsored post written by me on behalf of NeuEnergy. All opinions are 100% mine.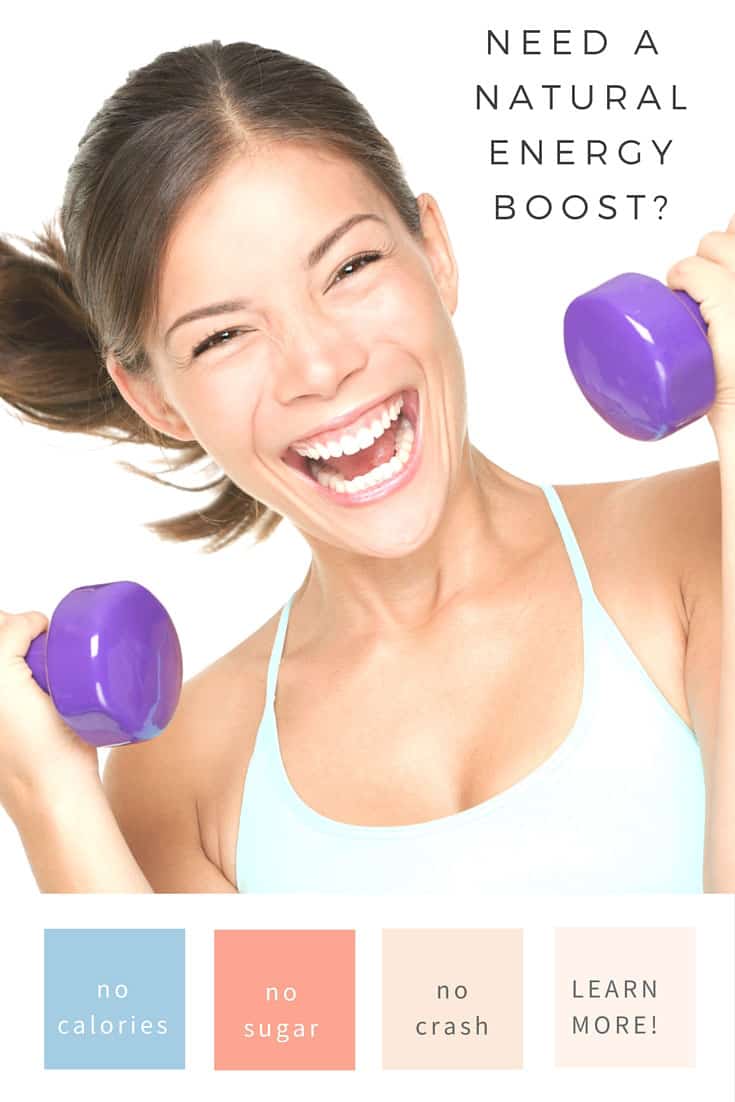 Have you ever been there? Trying to muster up the energy to workout or focus when the afternoon comes around. Remember, the other day I told you how excited I was to try NeuEnergy? Well, I've been using it for a few days for a few very specific purposes.
Now I am not a fan of energy drinks, or even a coffee drinker, but I do have a hard time making it through the day without at least a little caffeine. As a blogger I find myself staying up way too late some nights working and the next day can be a drag. But I don't want to sacrifice my health for energy with unhealthy options, which is why I was excited to try NeuEnergy.
So What Is NeuEnergy?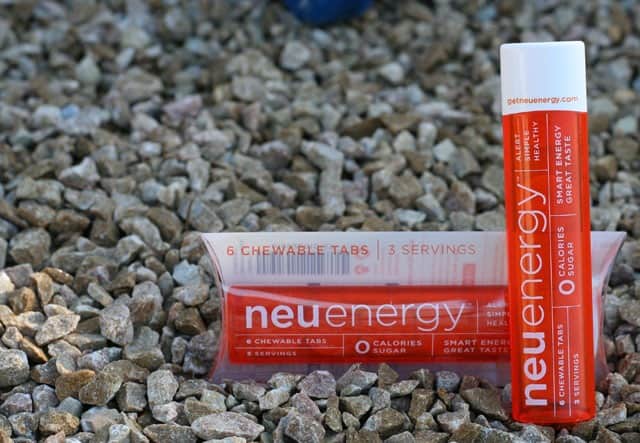 NeuEnergy is a natural energy source that can be carried conveniently around in your purse, or pocket. The chewable tabs melt in your mouth for a quick acting, natural energy boost. NeuEnergy contains real blueberry super-fruit antioxidants and caffeine.
The company states that:
This unique and healthy combination enables a clinically tested, longer sustained energy boost, mental clarity and focus than caffeine alone.
And it contains no sugar or calories without the crash that most energy drinks will give you.
How Does It Taste?
I found the taste to be pretty yummy. I've been avoiding sugar for a few weeks and I found the fruity sweetness to be a welcome change. The tabs really do melt in your mouth quickly.
Does It Work?
Now since I am not one to drink energy drinks every day, I probably wouldn't need to use this every day. But I have used it for a for specific purposes.
The mid-afternoon slump:
You know that time of day, when your belly is full from lunch and you're just about to doze off at your desk? Yep, that's the one.
Working out:
When you really really DON'T feel like working out and you just need that little burst of energy to get your workout in.
Staying up late I know it's not healthy but when you have little ones, sometimes staying up late is the only time you can find to get things done. Although I don't recommend taking this too late as it could possibly keep you up later than you planned.
So those are the 3 ways I have used NeuEnergy this week with great results.
I will definitely keep it in my purse for those moments I need a quick, natural energy boost!
Want To Try NeuEnergy?
If you're itching to try this for yourself, NeuEnergy can be purchased at:
And keep reading to find out how you can enter to win some amazing prizes from NeuEnergy!
NeuEnergy Instagram Selfie Contest Giveaway:
NeuEnergy is still running an amazing Instagram Contest with prize packs that include:
Bose Headphones
Fit Bits
Disney World Trip (Grand Prize)
Cabo San Lucas or (Grand Prize)
How to Enter:
It's super easy to enter! Just post a Selfie on Instagram of you with the NeuEnergy Stick Container and mention GetNeuEnergy and #GetNeuEnergy #Contest in your post.
Here's mine: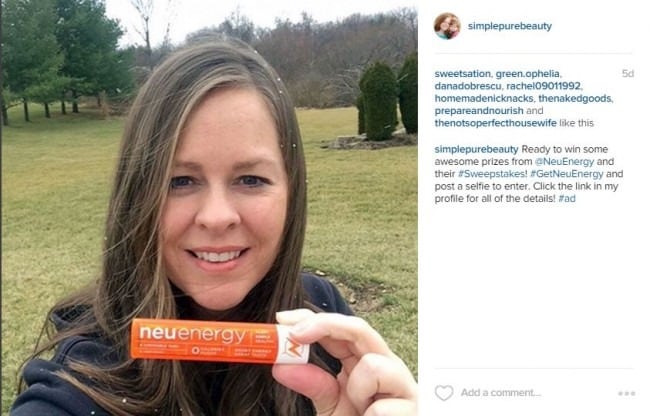 Winners will be chosen bi-weekly.
Contest Dates: January 19 – March 16.