There are many grapefruit essential oil uses for skincare. You can easily add grapefruit to your skincare routine with these 3 simple recipes.
Summer is coming and as exciting as warm weather sounds, it also makes me cringe.
There's something about being able to hide behind jeans and sweatshirts that is pretty comforting.
And as amazing as the spring air feels right now, my skin (aka legs especially) are not ready for the warmer weather.
So before summer is officially here and I'm forced to show my lily whiteness, I am doing a little prepping.
This includes using these simple grapefruit options I'm sharing today.
I'm sure you've probably heard that grapefruit is great for cellulite.
The easiest way to take advantage of these benefits is with Grapefruit Essential Oil.
Grapefruit Essential Oil Skin Benefits
Did you know that grapefruit is not only a delicious fruit, but also an amazing ingredient for your skin?
1. Grapefruit contains high levels of antioxidants, which help protect your skin from damage caused by free radicals.

Those free radicals are like wild molecules that can cause your skin to age prematurely. But fear not, by adding grapefruit to your skincare routine, you can help reduce the appearance of fine lines, wrinkles, and other signs of aging.
2. But wait, there's more! Grapefruit also has brightening effects. The natural acids found in grapefruit, like alpha-hydroxy acid (AHA) and vitamin C, help to exfoliate your skin and brighten your complexion.
AHAs work by breaking down the bonds between dead skin cells, making them easy to remove from the surface of your skin. This reveals fresher, brighter, and more radiant skin.
And vitamin C is a powerful antioxidant that can even out your skin tone and improve the overall texture of your skin.
3. And if that wasn't enough, grapefruit also has acne-fighting properties. There's a compound called naringenin in grapefruit that has been shown to reduce inflammation and redness associated with acne. Plus, grapefruit can help regulate oil production in your skin, which can help prevent breakouts.
So there you have it, folks.
Grapefruit isn't just a tasty addition to your breakfast, it's also a natural and effective ingredient that can improve the health and appearance of your skin.
Go ahead and add it to your skincare routine, and let's get glowing!
Keep reading for 3 super simple grapefruit skincare recipes you can whip up in minutes!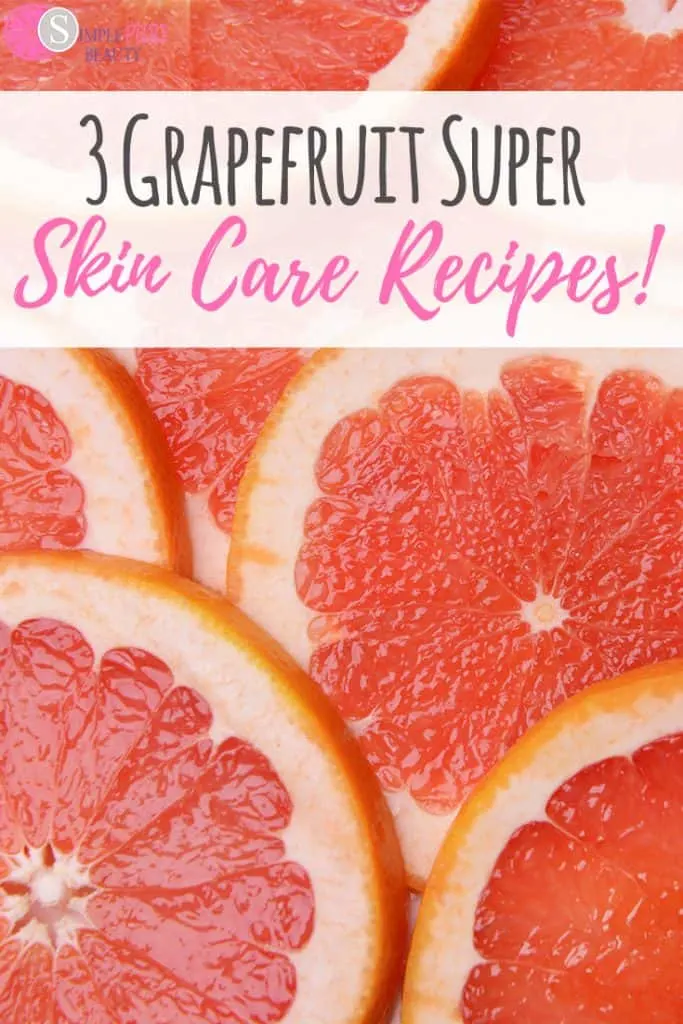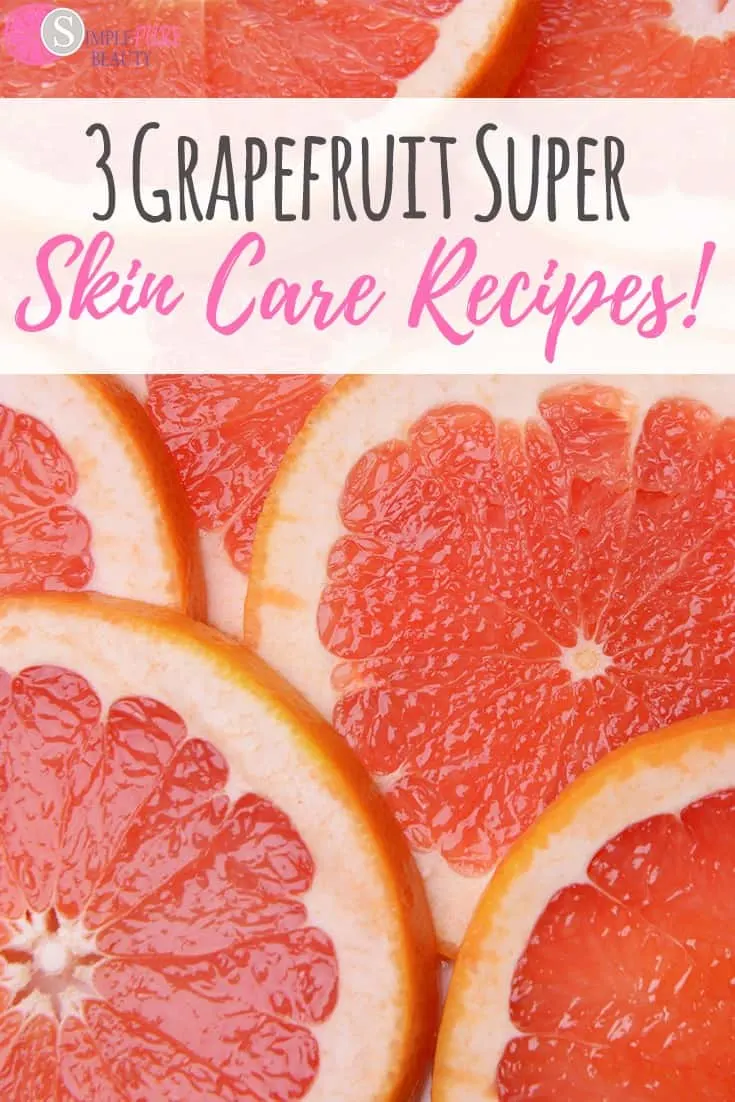 1. Grapefruit Sugar Scrub
A great place to start preparing for summer is exfoliating. This simple recipe will help remove dead skin cells and increase circulation to those trouble areas.
Ingredients:
Directions:
Combine all ingredients.
Place a small amount in the palm of your hand and massage over desired area.
Rinse well.
2. Grapefruit Body/Massage Oil
This is great to use on those trouble areas as well. Simply massage onto any area that could use a little tightening up. 🙂
Ingredients:
Directions:
Combine both ingredients.
Place a small amount in the palm of your hand and massage over desired area.
Do not rinse.
Can be placed in a large-roll on bottle for easy application
Don't want to mess with making your own? I love this Cel-Lite Magic Massage Oil.
3. Grapefruit Cream
Ingredients:
Directions:
Combine all ingredients.
Place a small amount in the palm of your hand and massage over desired area.
Mixture can also be whipped to create a lighter body butter texture
Phototoxicity:
Some citrus oils are photo-toxic and should be avoided when exposure to the sun is unavoidable.
Grapefruit can cause photo-sensitivity when used at a dilution over 4%. Read more here.
That's it my friend. 3 easy and affordable ways to get your skin summer ready!