Need some gift ideas for the cook in your family? Look no further! Check out these fabulous gifts to save your cook tons of time and energy in the kitchen!
Let's just face it. Trying to find the perfect gift can be so challenging. The constant overthinking:
Will they like it?

Will they think it's silly?

Will they even use it?
That's why I put together this fun gift guide especially for the cooks in your life! Not only will they love getting any one of these gifts, but a lot of them will make their lives so much easier!
Save time chopping veggies with a slicer, spiralizer or food processor!
Consolidate their slow cooker, rice cooker, pressure cooker with the all in one Instant Pot. (I use mine almost every day!)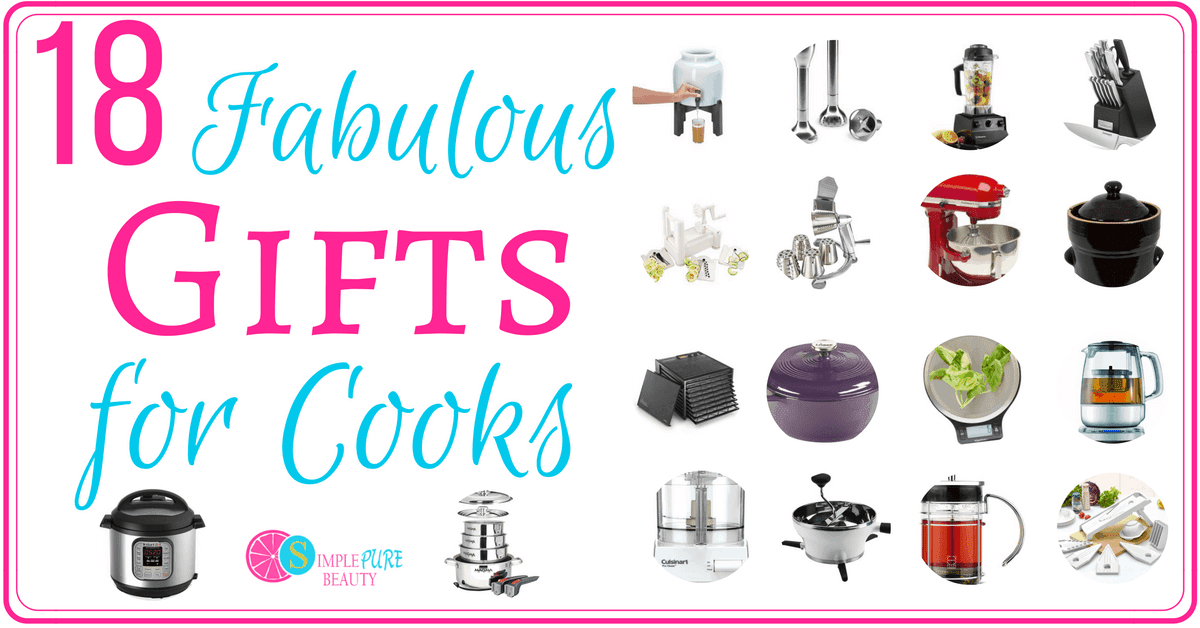 So let's get to it. Just click on any of the gift ideas below to learn more!
18 Fabulous Gifts for Cooks!
Great gift ideas for the cooks in your life!
Be sure to Pin this post for future birthdays, Christmas, Mother's Day, Father's Day, Anniversaries… You get the picture. 🙂