Body wraps are all the rage these days, and it's no surprise why. They help detoxify your body, reduce cellulite, tighten skin, and more. But did you know that you can make a DIY Body Wrap at home? That means skipping toxic ingredients from in-home kits while saving money by making your own!
You know how it is, you have that special event coming up and for one reason or another, you haven't been able to lose those extra few pounds…
Now I am not going to recommend this as a long term weight loss program.
But to lose a few pounds of water weight and detox, a body wrap can be a great option.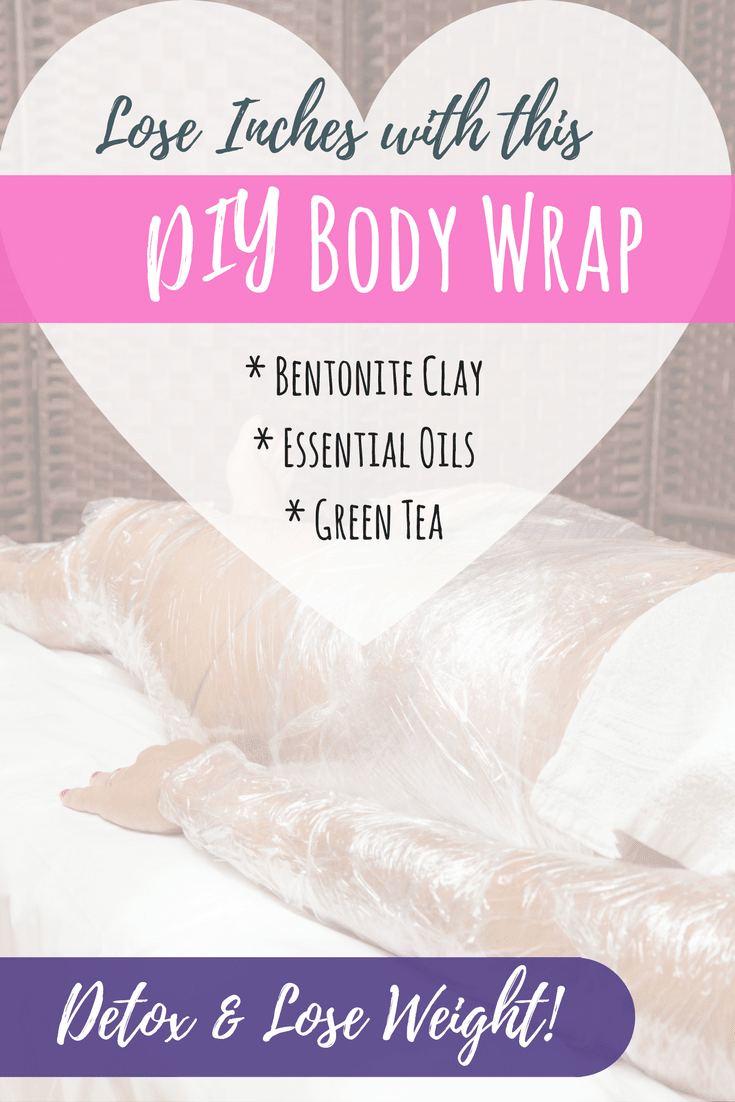 What are body wraps and how are they used?
Body wraps have seen an increase in popularity due to their ability to soften and smooth the body while giving it a slimmer appearance. An effective body wrap also helps remove excess body fluid while temporarily boosting the metabolism.
Body wraps can be used for practically any part of the body such as the abdomen, arms, chest, or thighs.
The process is simple: your body is wrapped with cloth that can either be presoaked in a body wrap mixture or a mixture is rubbed on your body and you are wrapped in dry cloths.
The cloth is wrapped snugly around your body to create a thermal blanket which results in the removal of excess body toxins and fluid. Body wraps are great for those who want to get rid of water weight and those who want to temporarily take off a couple inches before a special event. (source)
Are you thinking of trying a DIY Body Wrap?
People normally go to spas to get a body wrap and those spa body wraps usually come with a high price tag, but the beauty industry has seen a recent increase in at-home body wraps for half or a fraction of the price you would pay at a high-end spa.
There are several brands out in today's beauty and health industry marketing their body wraps and many of these companies have seen an influx of sales. But does their product actually work and what exactly are the ingredients in these so-called "all natural" wraps?
One specific brand that comes to mind… Anyone with a social media account has at least encountered a couple sales pitches.
They claim that "their" body wraps really do work and they are "all natural. As a matter of fact, the ingredients in are far from natural considering Ceteareth-12 is one of them.
Many of these wraps help you shed a couple to a few pounds of water weight, not actual fat. There are several toxic ingredients in the wraps that even if you are getting the results you desire, you are still putting your health at risk especially with continuous use. (source)
How can you make your own all-natural body wrap at home?
You can make spa quality body wraps for use at the comfort of your home without the high price tag.
In addition, you know exactly what is going on your body.
Here is a simple DIY body wrap recipe to help get rid of bloat, reduce the appearance of cellulite, and soften your skin.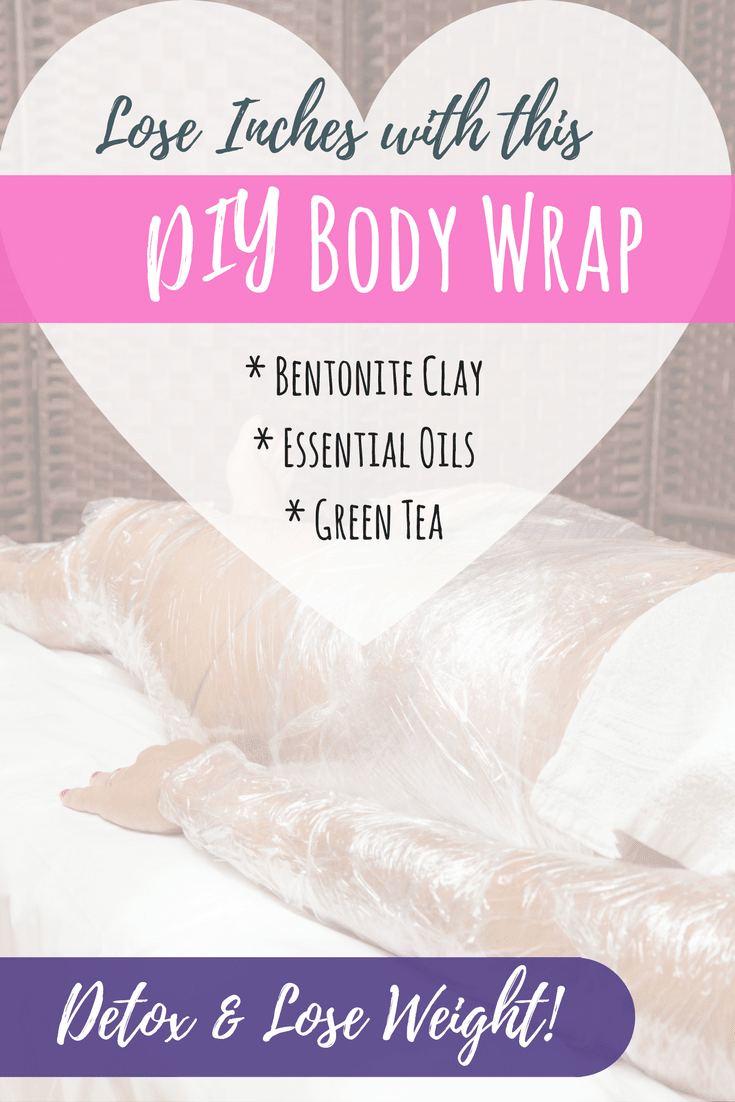 DIY Body Wrap
Total Time:
1 hour
15 minutes
Materials
2 cups strong green tea (use 4-6 green tea bags and let steep)
1 cup bentonite clay powder
3 drops essential oil (choose an oil with diuretic property such as grapefruit essential oil, juniper essential oil, lemongrass essential oil, or rosemary essential oil)
Tools
2-3 thin towels or 1 old sheet (cut into pieces to fit on body)
3 ace bandages or 1 roll of plastic wrap
Instructions
Take a quick warm shower to help open up pores and exfoliate your skin to remove any oils and dirt from your body.
Blend all the ingredients in a large bowl and stir with a wooden or bamboo spoon.
The wrap mixture should be warm (not scalding hot), reheat if needed prior to use.
Dry off your skin and put a small amount of the mixture on your chosen body part.
Gently massage deep into your skin.
Wrap with a thin towel or use a cut up old bedsheet. Make sure you wrap securely.
To prevent the wraps from falling off, use plastic wrap to hold in place or secure with ace bandages. Plastic wrap shouldn't be used on its own because the mixture will seep through.
Have a glass of water nearby to prevent dehydration. Do not leave wrap on longer than an hour.
After 30-60 minutes remove wraps and wash off mixture.
To maintain results, practice healthy eating and exercise at least three times per week.
Have you tried this DIY Body Wrap? Let us know your results!