Looking for a portable, extremely cute way to enjoy the benefits of essential oils all day long? Then you will love these Super Cute Essential Oil Jewelry Options!
There are so many benefits of essential oils, but you can't exactly carry a diffuser around with you all day.
That's why I love the many options out there for essential oil diffuser jewelry.
You get to benefits from the essential oils while sporting some super cute jewelry as well. Sounds like a win-win to me. 🙂
Benefits of Adding Essential Oils to Jewelry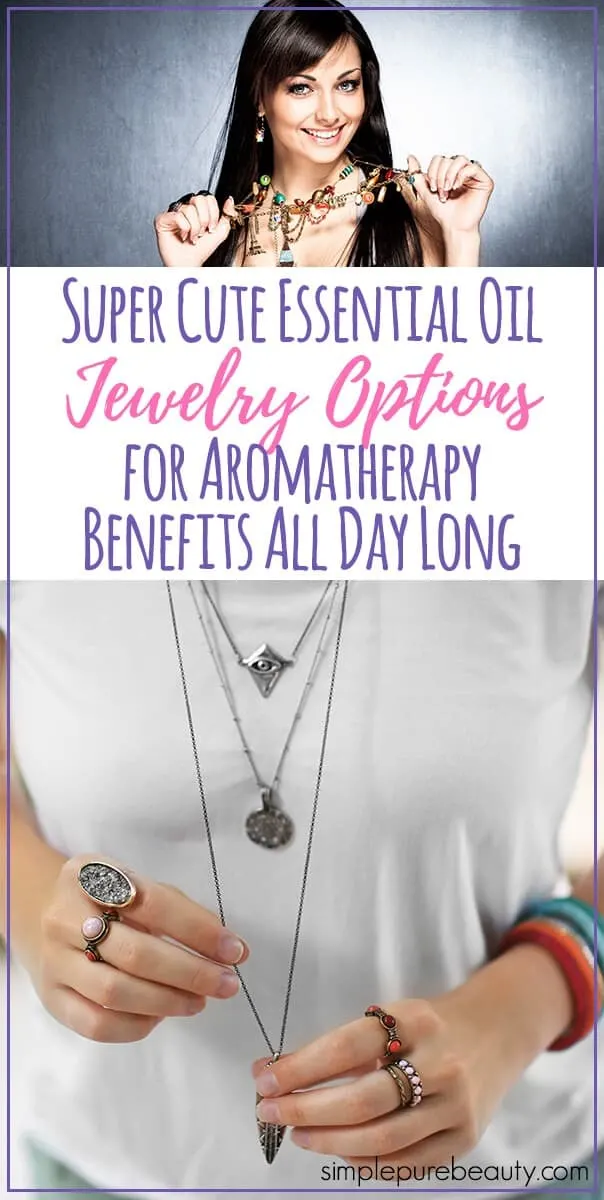 When used on jewelry, you only need a small amount, which conserves your essential oils. It's aromatherapy on the go without the need of a diffuser and it's fashionable, too!
Convenient for on the go aromatherapy

No need to carry a diffuser with you

Attractive, fashionable way to get your aromatherapy

Use less of your essential oils so you can enjoy them longer

Less obvious to those around you

Gives you a nice scent, as a perfume would
Putting Essential Oils in or on Lava Beads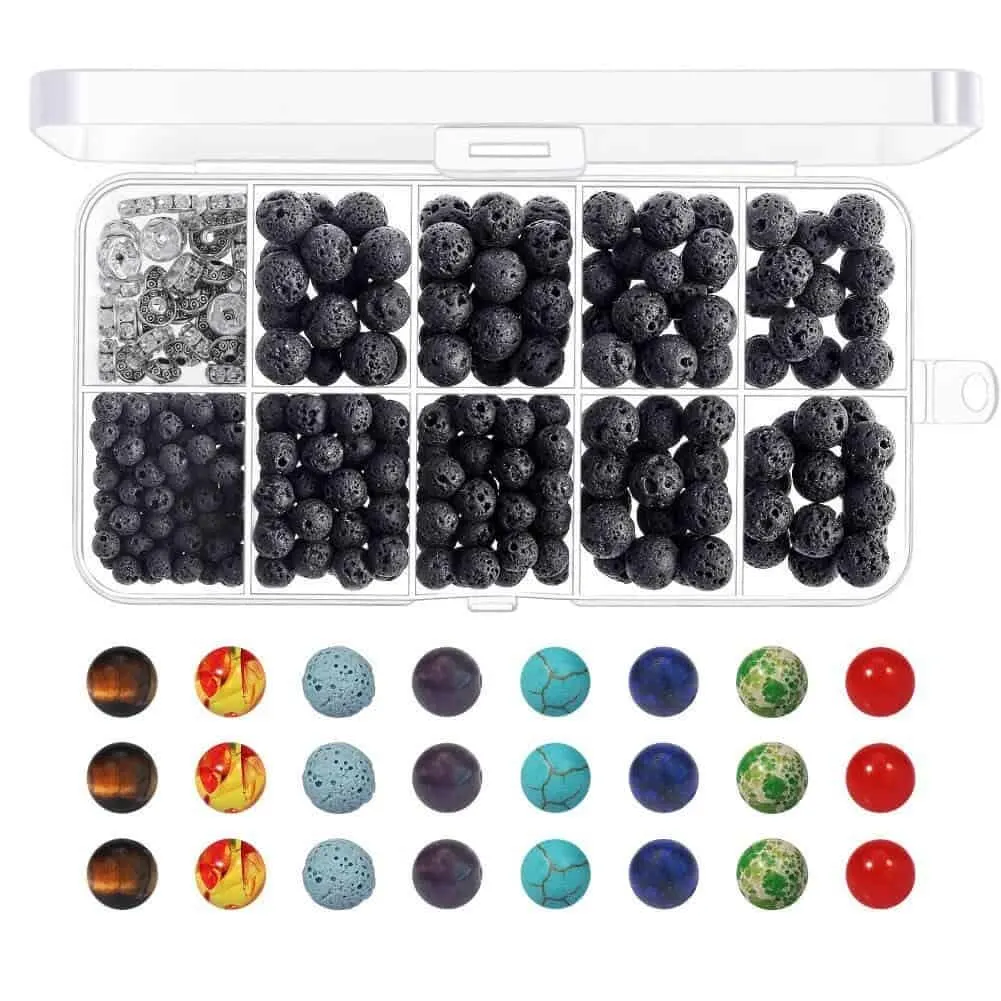 Some people choose to put their favorite essential oils in black lava beads for bracelets, earrings, and necklaces. Others will put the oils on porous unpainted or unstained wooden beads for the same purpose. It's important to note that essential oils should be properly diluted with a carrier oil before application to the jewelry or jewelry accessories that will be in direct contact with your skin.
Here are a few cute lava bead jewelry options from Amazon: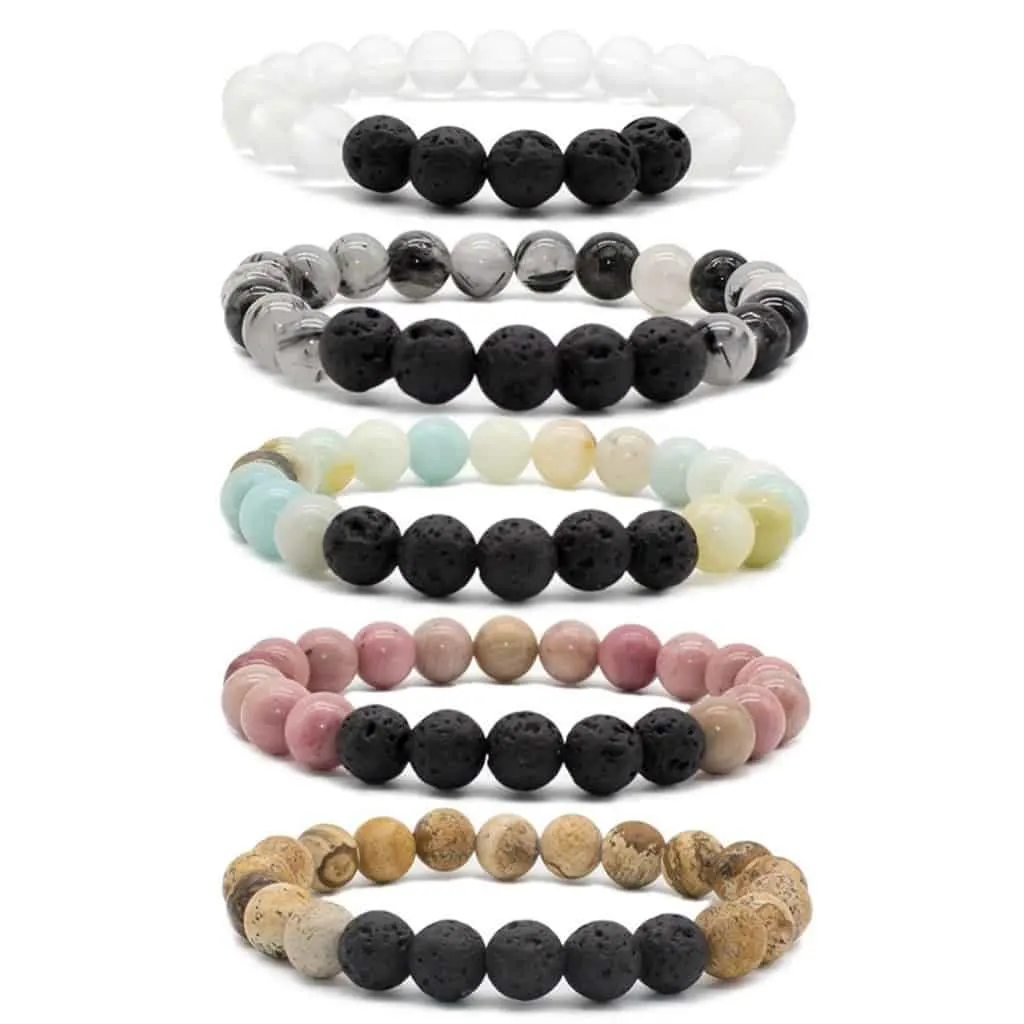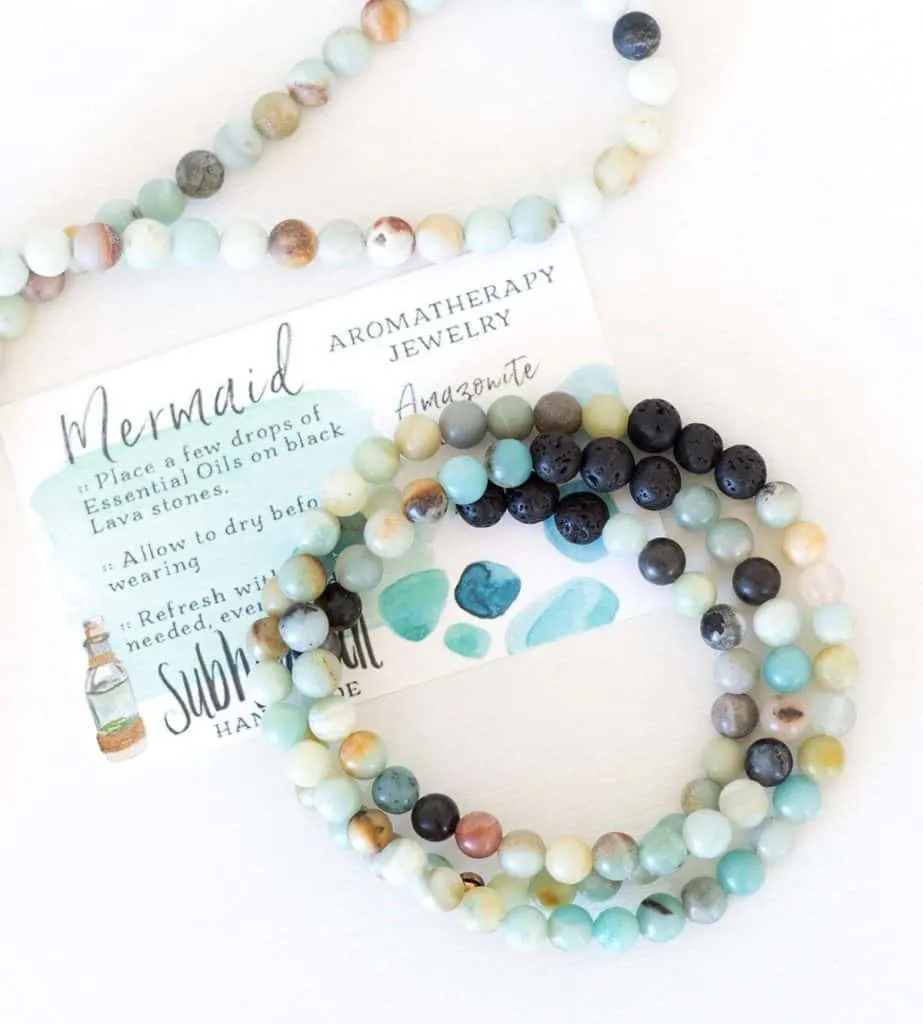 Aroma Balls for Necklace Lockets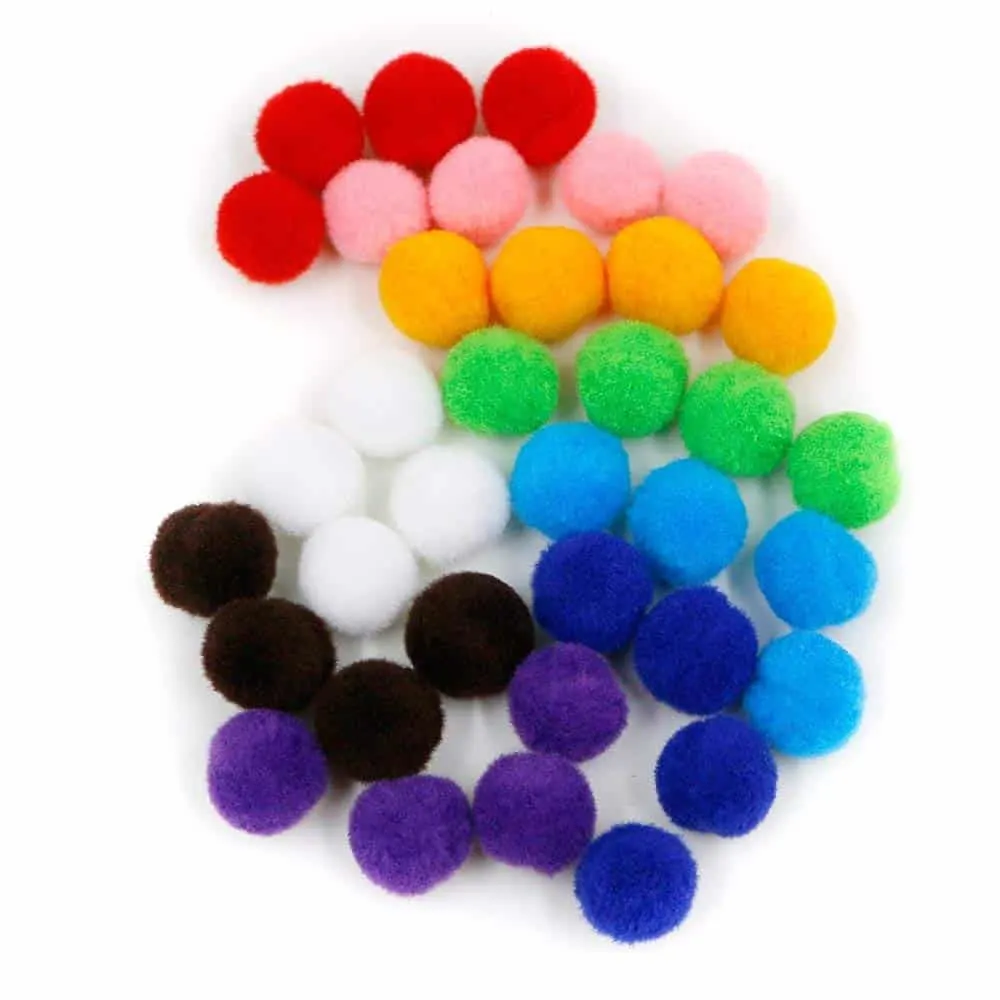 Did you know that you can buy aroma balls to insert inside aromatic metal lockets or pendants? These aroma balls can be used with any type of metal charm, pendant, or locket that has holes, bars, or spaces for the scents to be released through. You would simply place the ball inside and then place the locket, pendant, or charm on a string, ribbon, or chain. With these balls and a few extra materials, you are creating your own essential oils jewelry diffuser! You can also use lava beads in this way in place of the aroma balls. To use them, simply put a few drops of diluted essential oils on the aroma balls or black lava beads.
Clay Essential Oils Jewelry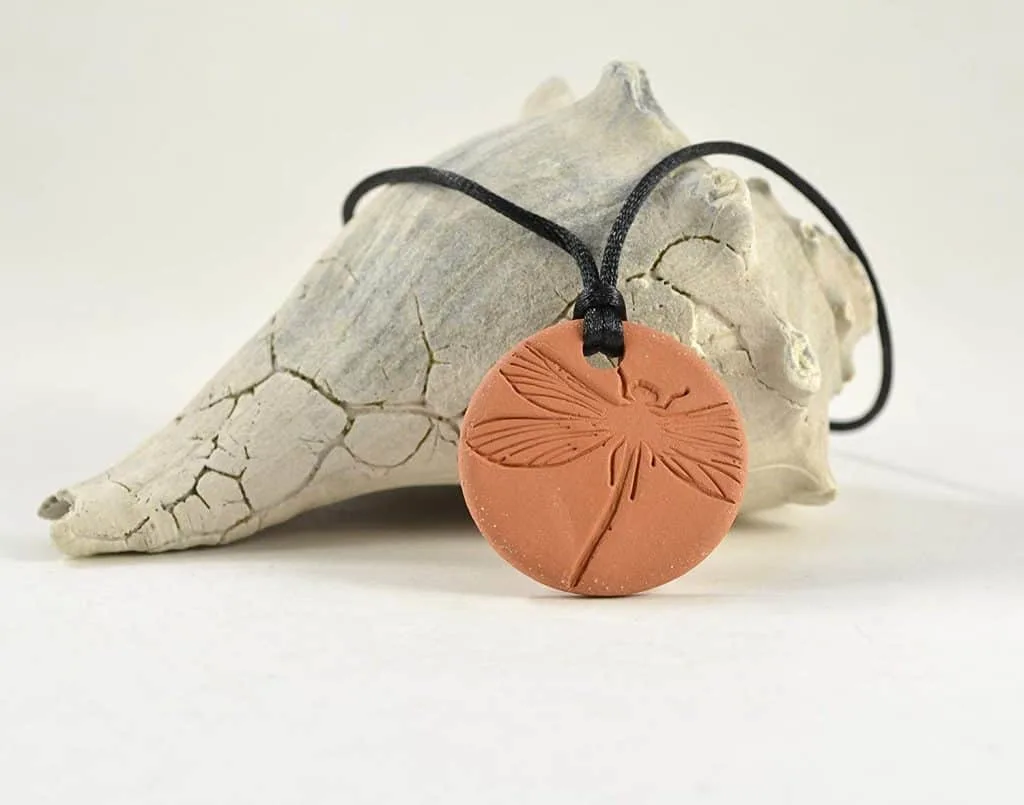 If you would like a unique shape to your charm or pendant, you can create one or more for bracelets, earrings, or necklaces. Some have created hearts, stars, ovals, alphabet letters, and other shapes. Simply mold them out of baking clay, create a hole to string them from, and bake them according to instructions. Once dry, place the charms on a string, chain, or ear wires to enjoy as essential oils jewelry. All you need to do is apply a few drops of diluted essential oils to the clay charms to enjoy them all day long
Pendant Diffuser Necklaces
This is one of my favorite options for aromatherapy jewelry. There are so many cute options for pendant diffuser necklaces that you can find many places online.
Here are a few adorable options on Amazon: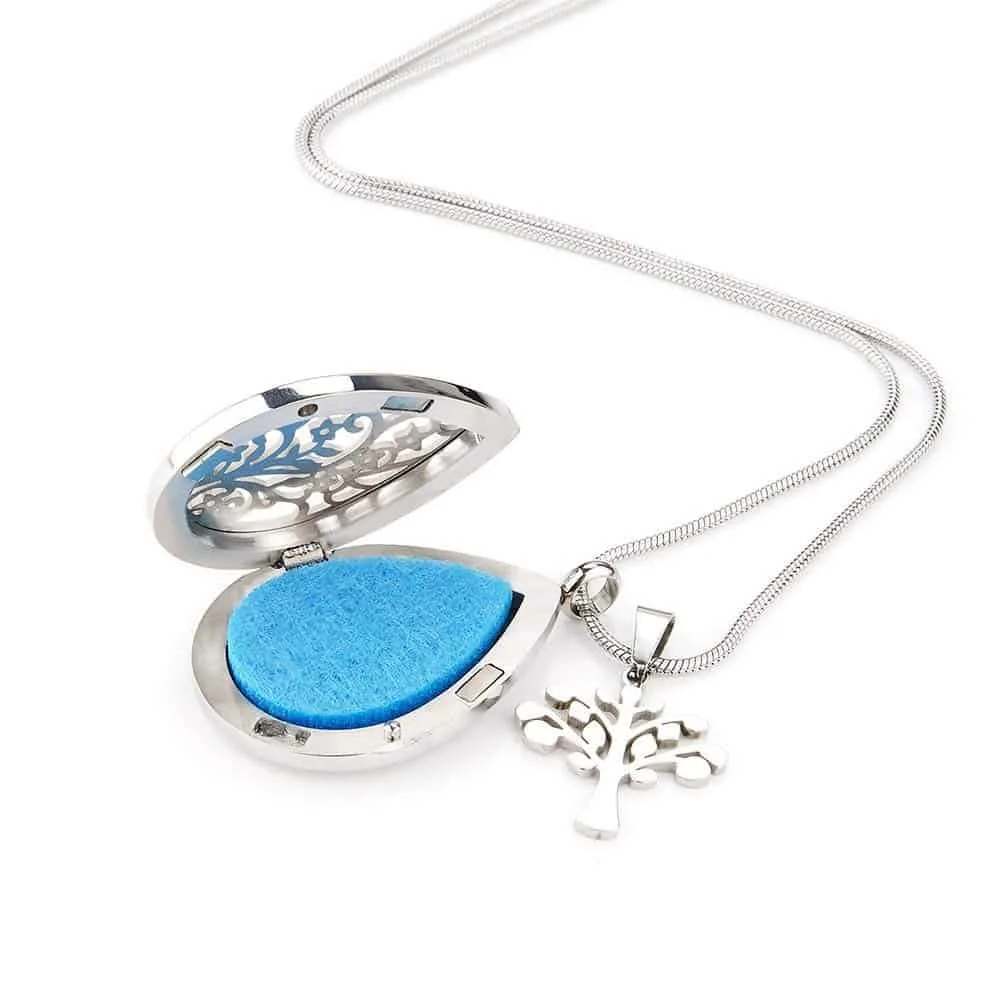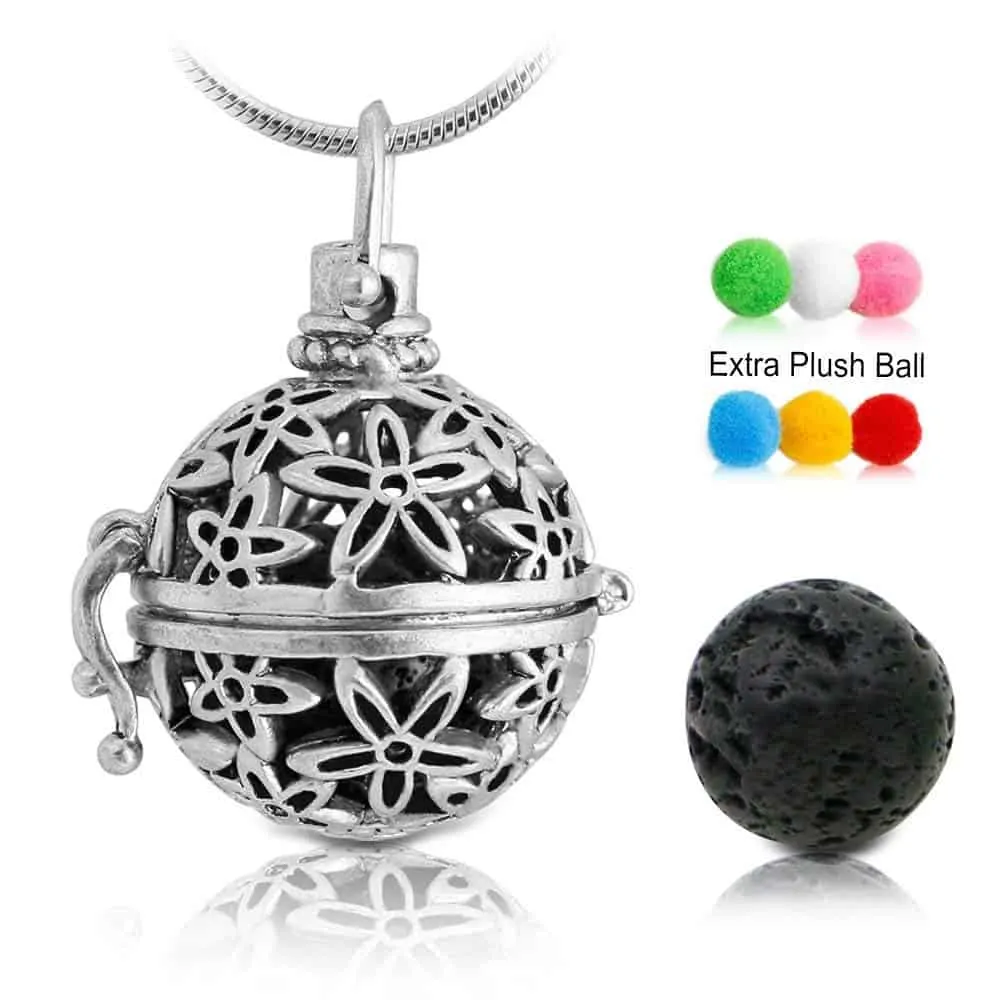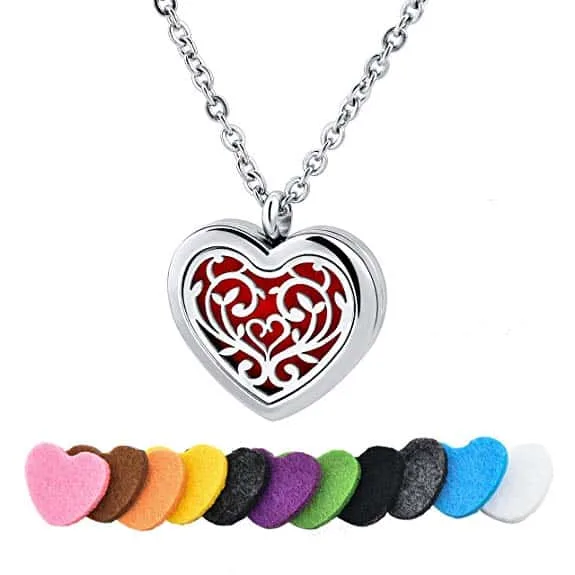 What is your favorite Essential Oil Diffuser Jewelry?
Be Sure to Pin this Post for Later: