This DIY Pumpkin Spice Essential Oil Room Spray Recipe is just what you need to bring the aroma of fall inside! Your home will smell so good when you use this pumpkin spice essential oil blend to make an AMAZING DIY Room Spray your whole family will love!
Fall is officially here in Indiana and I am enjoying it although, I am not looking forward to winter. Last year the winter seemed to last forever and we can just skip right over it this year for all I care.
But with the cooler weather comes all of the fun of pumpkin spice and everything nice..
Today I am sharing a fun DIY pumpkin spice essential oil room spray recipe! If you like pumpkin spice, check out these fall diffuser recipes!
But why would you even choose to go through the trouble of making your own pumpkin spice air freshener?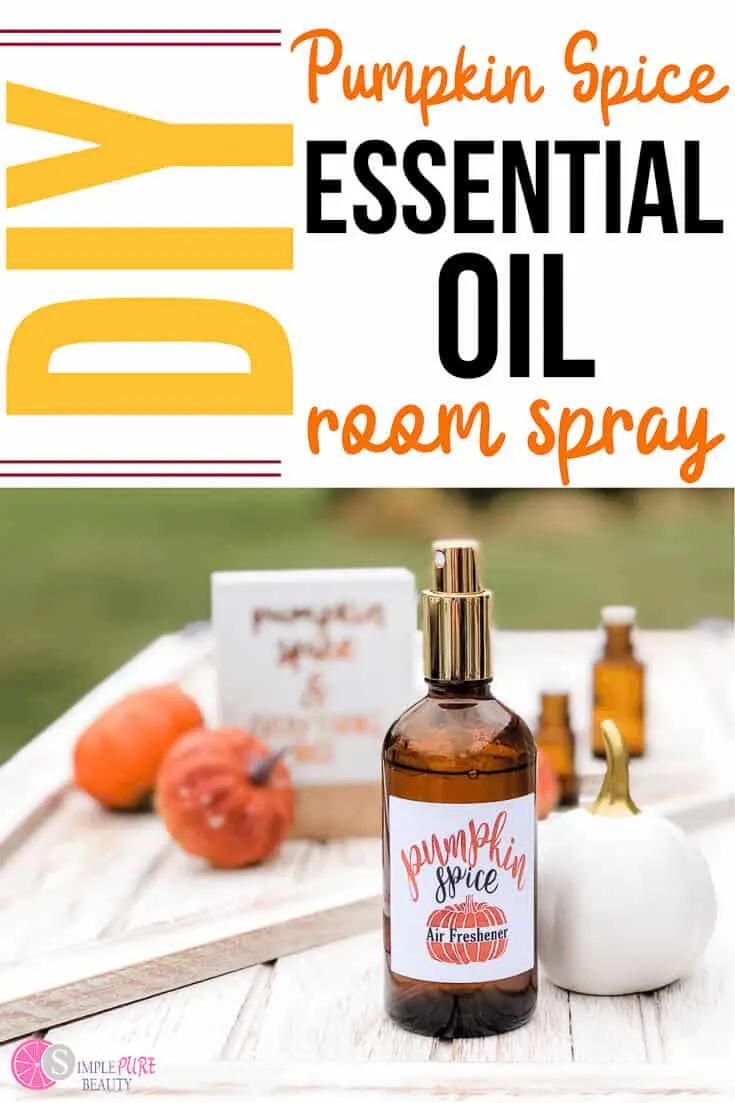 Why You Need a Non-toxic Air Freshener
A study done by the Environmental Health Perspective tested 25 air fresheners and other popular scented products on the market today.
They found that each product emitted 1-8 hazardous chemicals and according the the EPA, there is NO safe exposure level for these chemicals.
Just think, every time your air freshener is sprayed or when that plugin is constantly emitting that "fresh, clean scent" into the air, your family's health is at risk.
Now they suggest that the best smell is no smell, but I believe there is a way to enjoy scents safely using essential oils.
How to Make Room Spray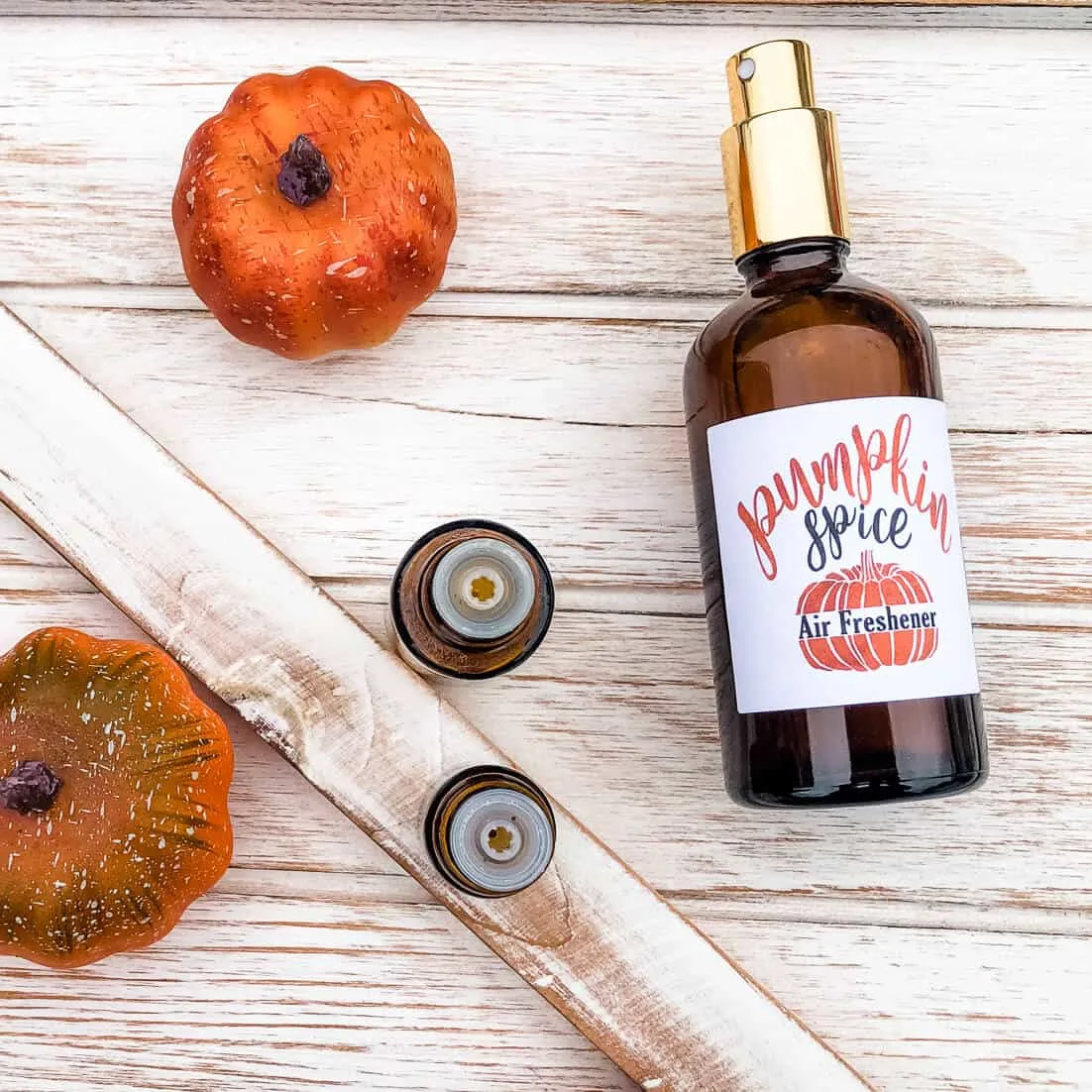 The essential oil room spray recipe I'm sharing today is so easy to make.
Actually DIY room spray was one of the very first things I ever made with essential oils.
It couldn't be easier!
Step 1: Get a 4 oz glass spray bottle, like this one.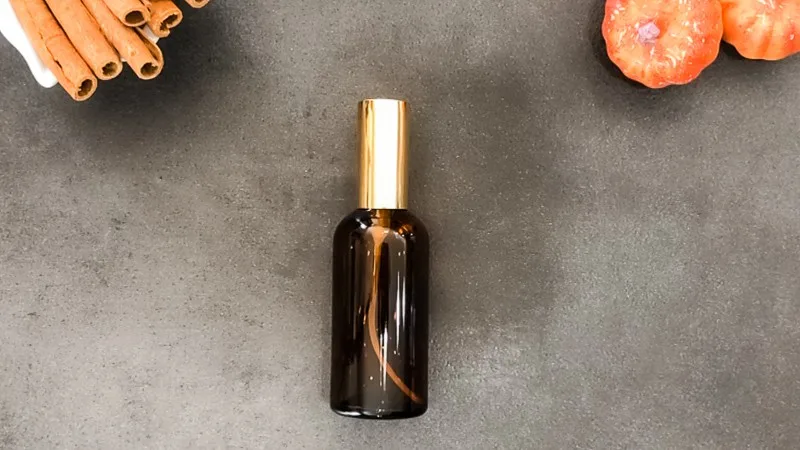 Step 2: Add Vodka or grain alcohol to glass spray bottle.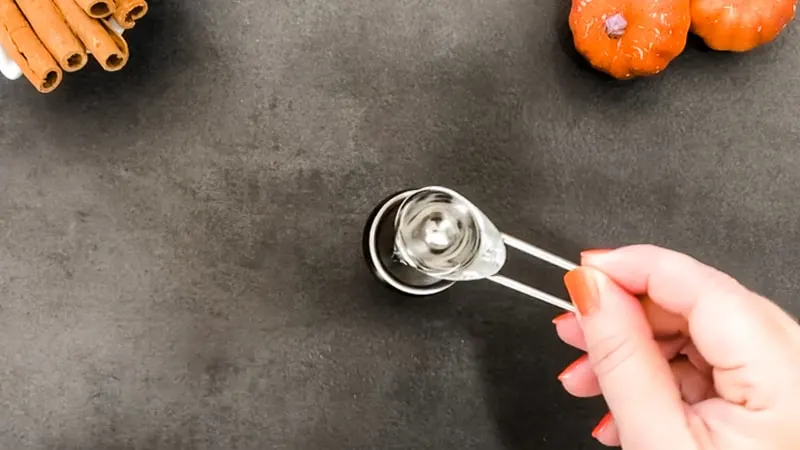 Step 3: Add in Essential Oils.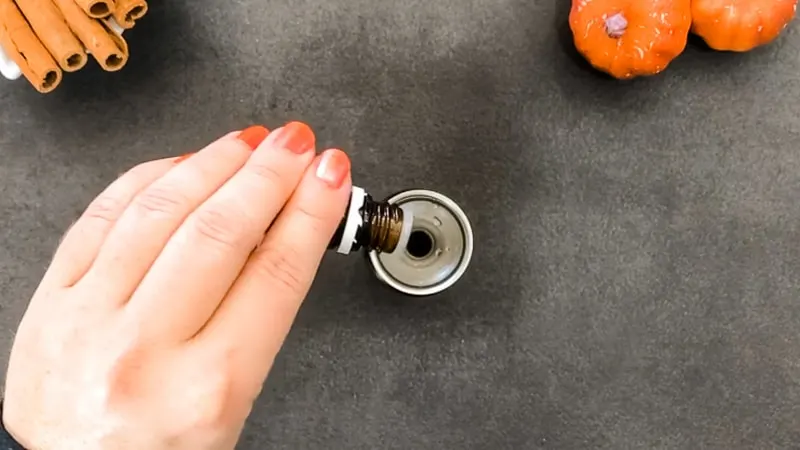 Step 4: Fill the rest of the way with distilled water.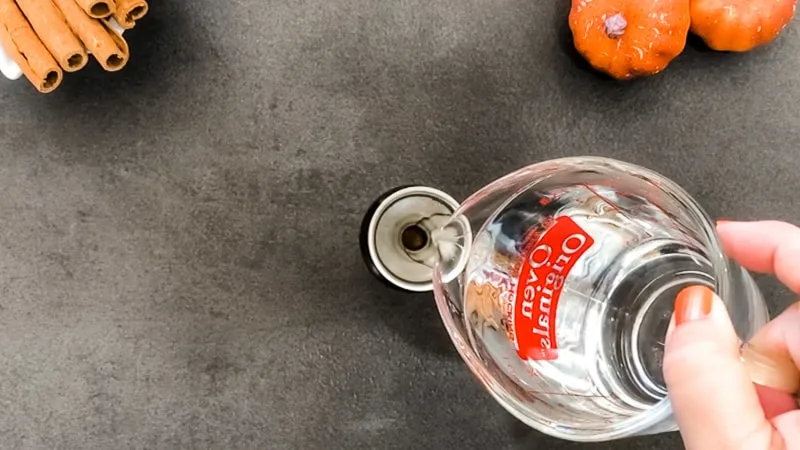 What is Pumpkin Spice Essential Oil
Well, there are some essential oil companies that have created a pumpkin spice blend, but you can just as easily whip up your own pumpkin spice essential oil blend.
That's what we've done in this room spray recipe.
It's actually more of an almost pumpkin spice. I am not really a fan of a lot of the pumpkin spice essential oil blend recipes out there.
No matter how hard I try, I just don't care for the smell of ginger and nutmeg essential oils.
So this recipe is our own take on pumpkin spice!
Where to buy Quality Essential Oils
I personally have been using the same brand of essential oils for many years now. I believe in their farming practices, purity and ethical standards.
If you would like to learn more about these essential oils, I have a quick video sharing how I got started.
I highly suggest doing your research when it comes to choosing essential oils. You don't want to go through the trouble of making, what you think, are pure products using sub-par essential oils.
There are so many new essential oil companies popping up who are sourcing their oils from who knows where. You have no idea of the quality, what was sprayed on the plants or their effectiveness.
Prefer to watch the DIY Pumpkin Spice Essential Oil Room Spray Tutorial on our Youtube Channel: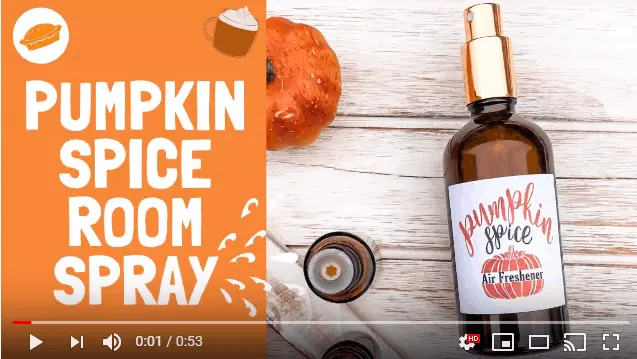 Ok, enough chit chat, let's get to the recipe!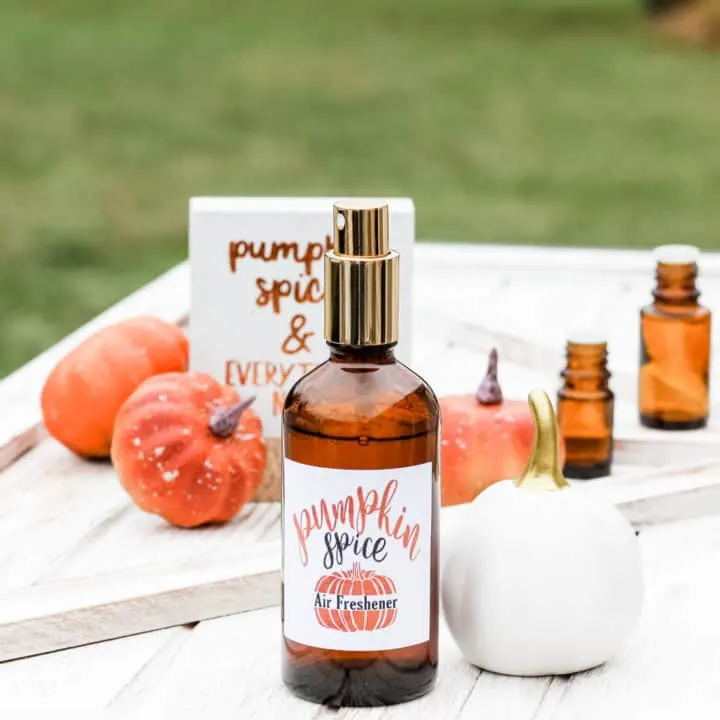 DIY Pumpkin Spice Essential Oil Room Spray
This Pumpkin Spice Essential Oil Room Spray is so simple and easy to make!
Materials
Distilled Water
4 tsp vodka
24 drops Sweet Orange Essential Oil
8 drops Tea Tree Essential Oil
4 drops Clove Essential Oil
Instructions
Add vodka and essential oils to 4 oz glass spray bottle
Fill the rest of the way with water
Shake gently and enjoy!
Recommended Products
As an Amazon Associate and member of other affiliate programs, I earn from qualifying purchases.
If you enjoy this recipe, you may also like:
Fall Diffuser Blends You Have to Try!
The Top 6 Dangerous Skincare and Cosmetic Ingredients to Avoid
DIY Poo-Pourri Spray Recipe with Essential Oils