This DIY Autumn Woods Essential Oil Room Spray is about to print the smell of fall right into your home! You can easily make these with natural ingredients as well!
Fall is here and will soon be gone but that isn't stopping me from loving this DIY room spray! To be honest, I will probably use this all year long. (Don't judge – it smells so good!)
I'm also a huge fan of this DIY Pumpkin Spice Essential Oil Room Spray as well. They're both my go-to recipes. And if you like both of these, you're going to have to check out these other fall diffuser recipes!
If you're looking for a natural way to get great smells in your home, you're going to love this essential oil room spray recipe.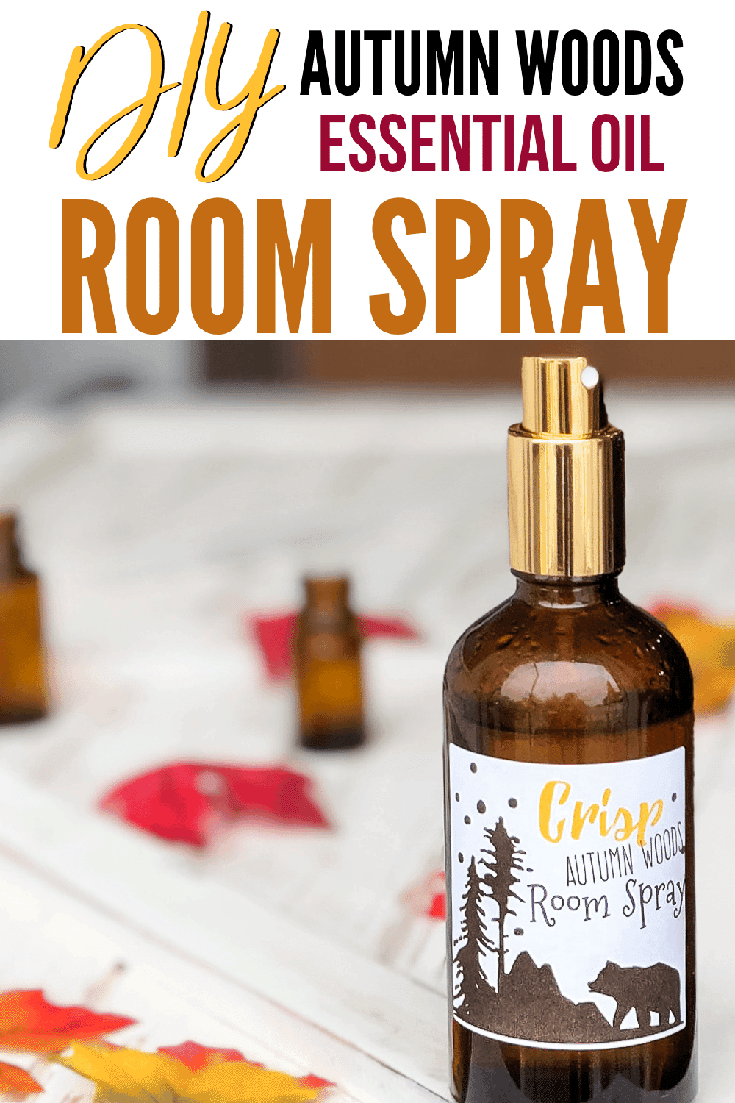 Why Do I Need a Non-toxic Air Freshener?
Are you asking yourself this question? If so, there's a reason. Maybe you're tired of having your home full of chemicals and are looking for a better option…This study done by the Environmental Health Perspective found that out of 25 products that they tested, every single one of them emitted hazardous chemicals.
And we're supposed to keep putting that kind of stuff into our house and lungs?! I don't think so!
It's time to take charge of our lives and do so with this room spray recipe!
How to Make Room Spray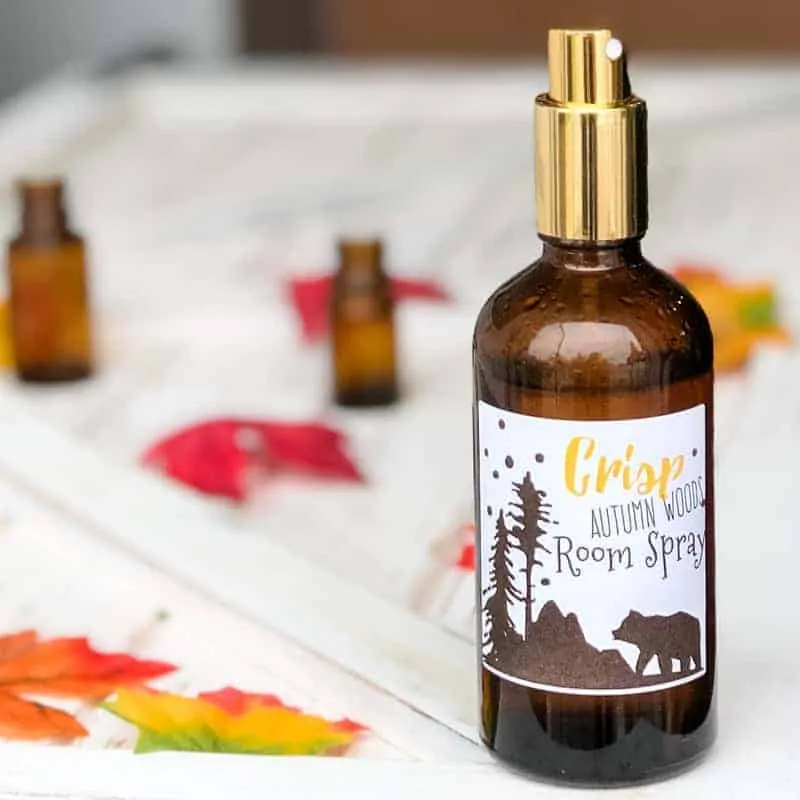 The essential oil room spray recipe is so crazy simple.
It has very few ingredients and is made using essential oils.
Step 1: Get a 4 oz glass spray bottle, like the one pictured below.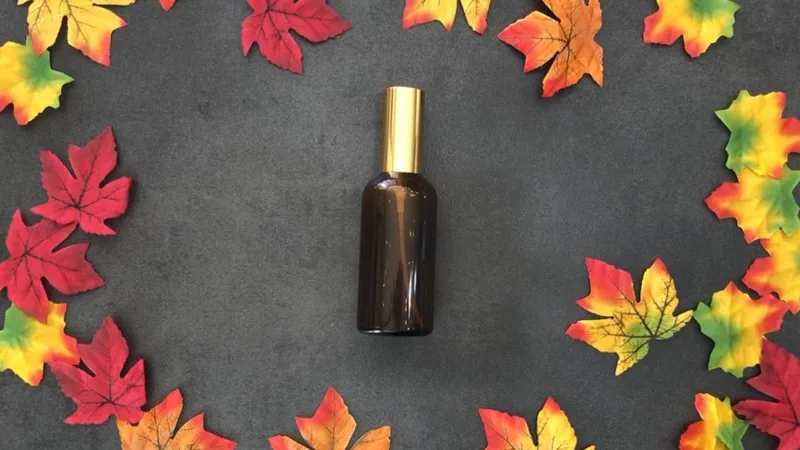 Step 2: Add Vodka or grain alcohol to a glass spray bottle, as shown below.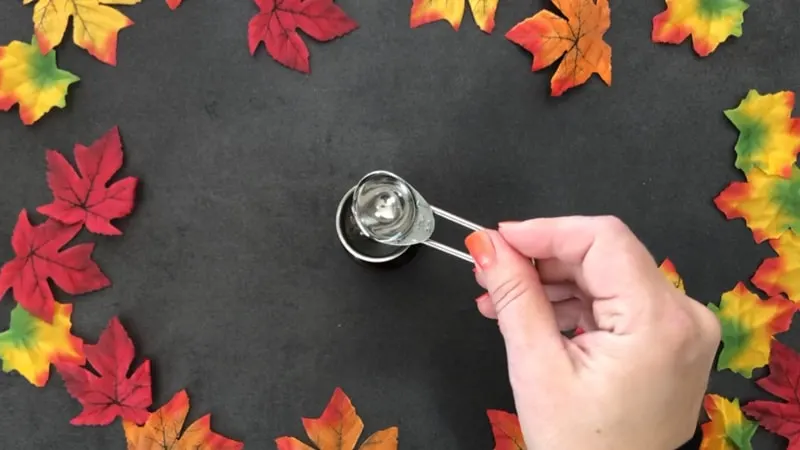 Step 3: Add in the needed Essential Oils.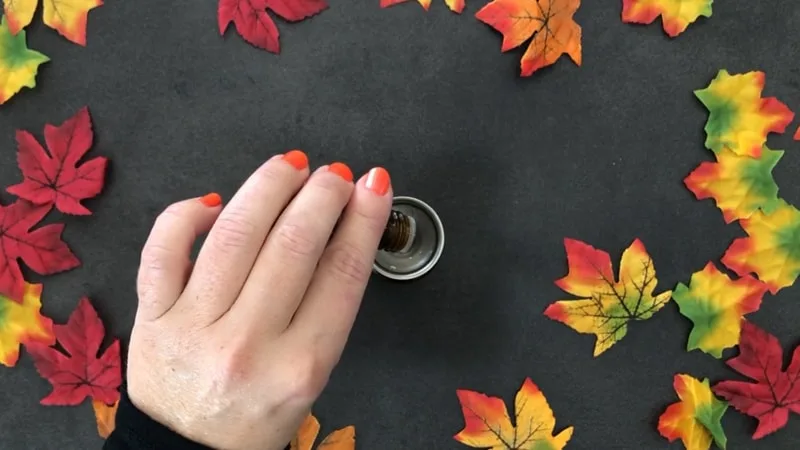 Step 4: Fill the rest of the way with distilled water.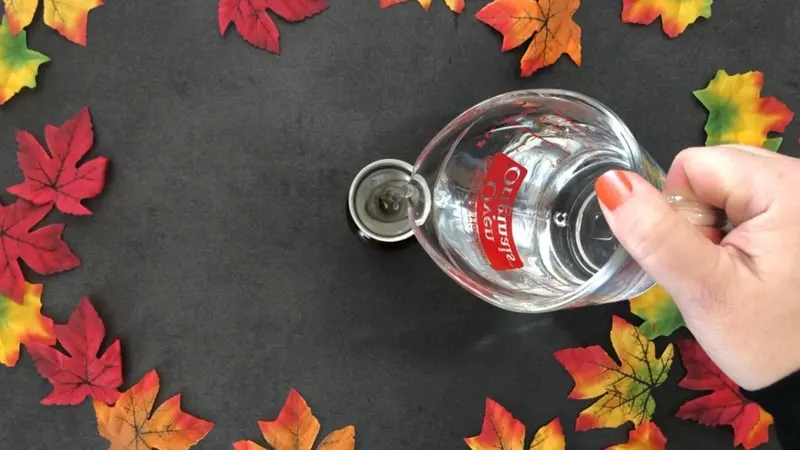 Where to buy Quality Essential Oils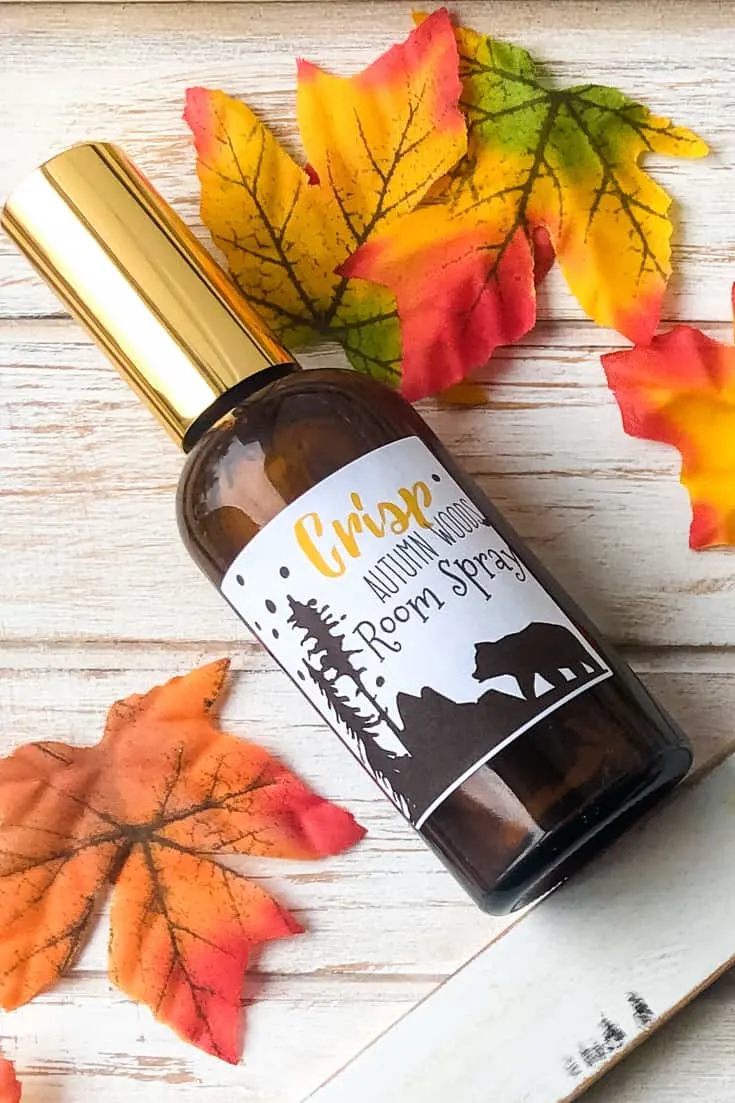 I love essential oils and have been using the same brand for many years. What I love about this company are their practices and ethical standards.
I've even put together a quick video on learning more about these essential oils.
When it comes down to it, you need to do your own research on choosing essential oils. There are a lot of options out there so you can never be too careful.
You need to understand the quality that you're dealing with and what it's going to do for you.
Don't make a quick decision based on what other people are telling you. Take your time, do your research and decide on an essential oil that is going to bring value to your life. It's just a short amount of time to weed through all the choices to find the perfect fit for you and your family.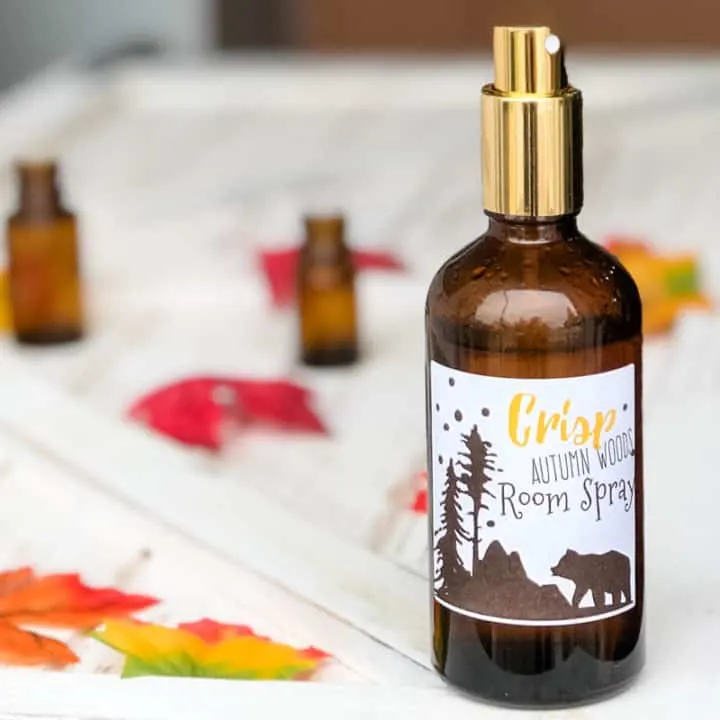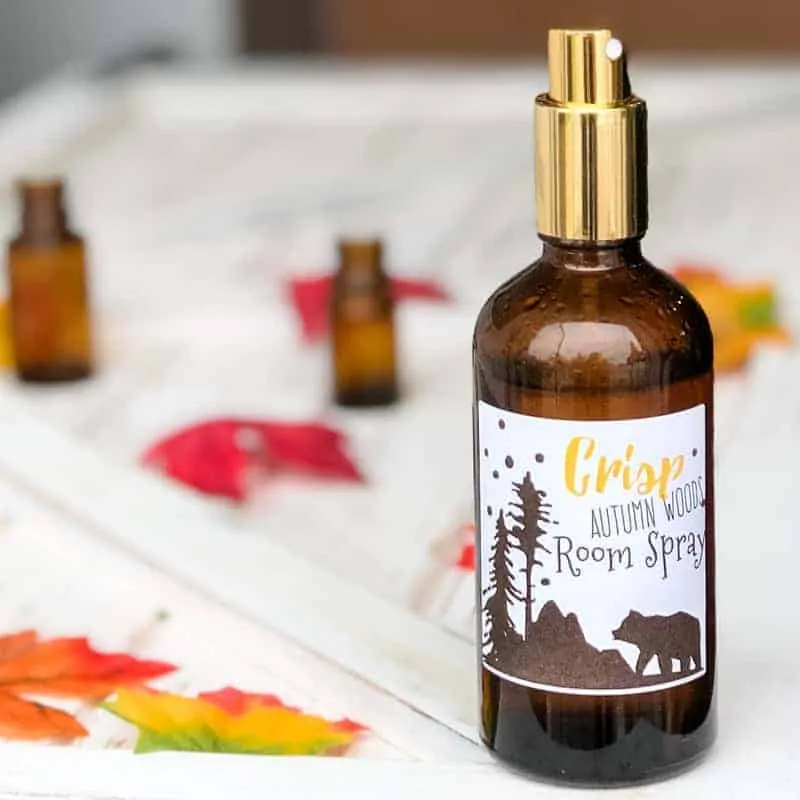 DIY Autumn Woods Essential Oil Room Spray
This DIY room spray is a fun and easy way to make your own non-toxic air freshener!
Materials
Distilled Water
4 tsp vodka
20 drops Grapefruit Essential Oil
8 drops Sage Essential Oil
8 drops Cedarwood Essential Oil
4 drops Fir or Pine Essential Oil
Instructions
Add vodka and essential oils to 4 oz glass spray bottle
Fill the rest of the way with water
Shake gently and enjoy!
Recommended Products
As an Amazon Associate and member of other affiliate programs, I earn from qualifying purchases.
If you love this recipe, you need to check these out as well:
DIY Alcohol Free Hand Sanitizer with Aloe and Essential Oil
Pumpkin Spice Essential Oil Candle Recipe for Fall
DIY Aftershave for Men: Easy Recipes Infused with Essential Oils
How to Make Perfume with Essential Oils: A Complete Guide with DIY Perfume Recipes!
Super Cute Essential Oil Jewelry Options for Aromatherapy Benefits All Day Long