There's nothing quite like the smell of homemade cinnamon candles. It's a true signal that the holiday season is upon us!
I really love the smell of cinnamon-scented candles.
No matter where I am, the scent always draws me in. It just offers such a clean crisp holiday smell that makes my heart and soul happy!
So I knew that there had to be a way to re-create that scent in a candle this holiday season!
The great news about making homemade candles is that it's not hard at all to do.
You just need to get some simple candle making jars, wax for candle making and a few other ingredients and before you realize it, you've got your very own DIY holiday scented candles!
I love gifting homemade items to all my family and friends like these candles. You just can't go wrong with gift-giving when you give something that you made from the heart!
If you love fall, make certain to check out this Pumpkin Spice Essential Oil Candle Recipe for Fall that smells so good as well!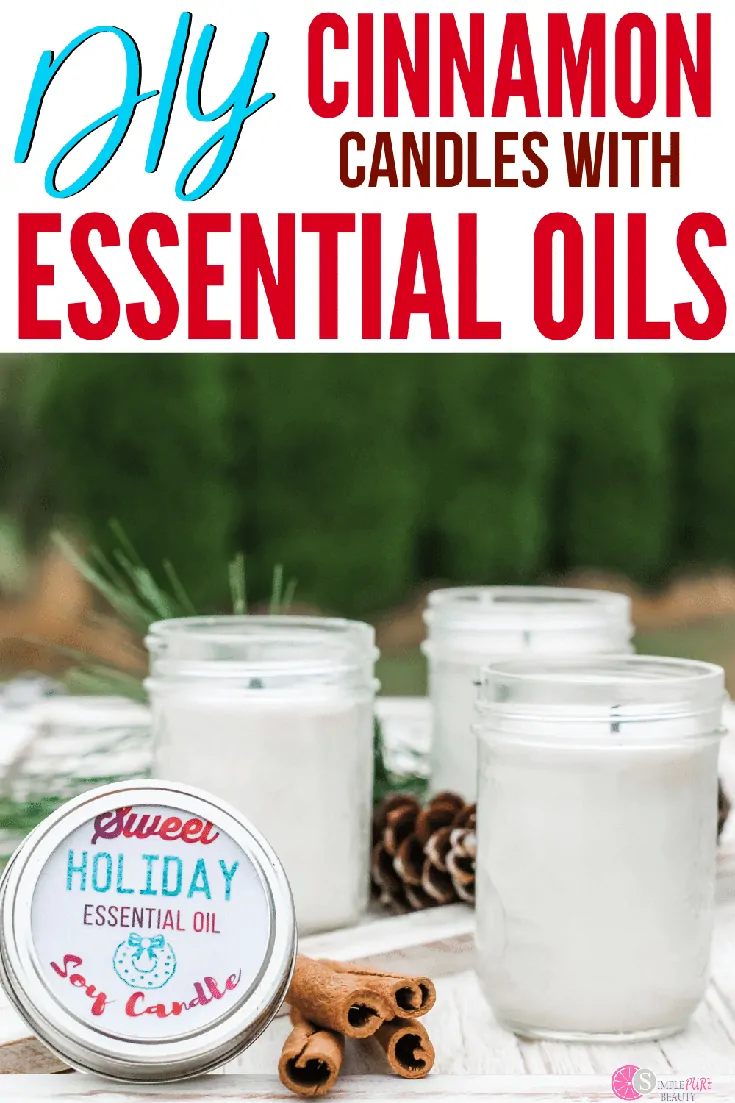 Where to buy candle making jars and wax for candle making?
I love to buy everything that I need off Amazon!
You can browse all the options and choose what is right for you. Just have the items that you know you need ahead of time so you don't go down the rabbit hole of hours upon hours of online shopping. (unless that's your sort of thing!)
And when it comes to the candle making jar, I just like to use small mason jars, like these ones.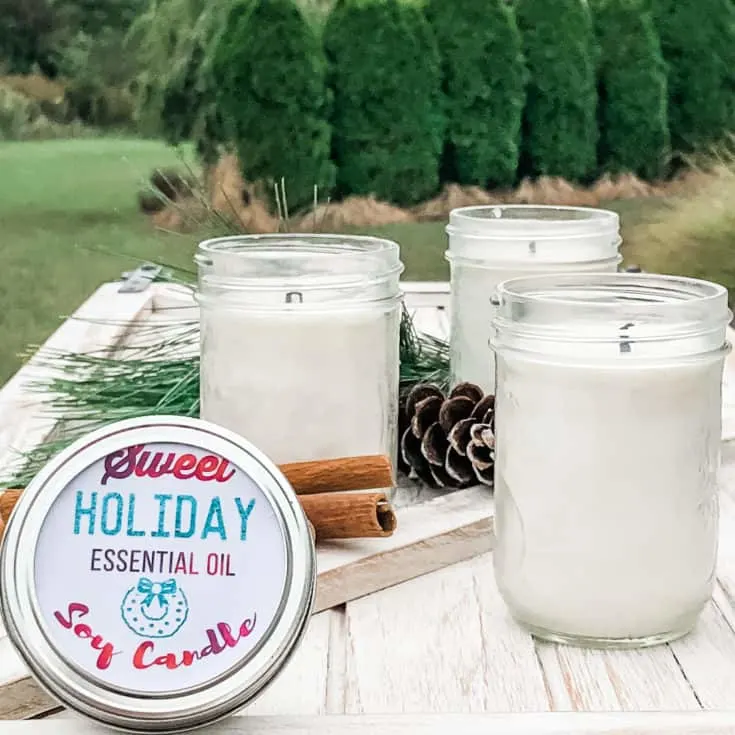 What essential oils are used for these holiday scented candles?
There can actually be a variety of oils used, but for this recipe, these combinations make up that amazing cinnamon scent:
Grapefruit Essential Oil
Sweet Orange Essential Oil
Cinnamon Essential Oil
See how simple it can be?! All you need are these three simple essential oils to create a totally epic smell!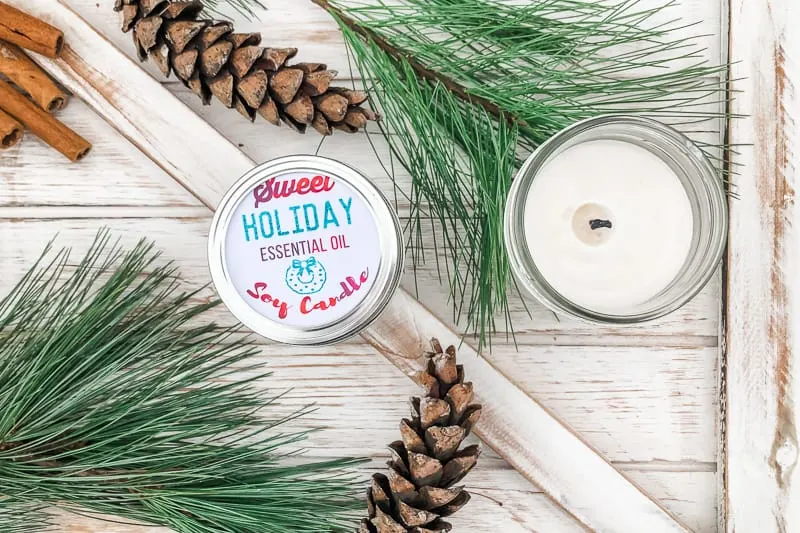 What kind of wax do you need to make these cinnamon-scented candles?
Again, thank goodness for the options of the online world.
An easy answer is this Homemade Soy Candle Kit that literally comes with almost everything that you need for the candles. (besides the essential oils and jars)
Need more choices? Click here for more info on choosing wax for your candle.
You can also use soy wax flakes if you want to, but you don't have to. There are so many choices!
Once you get the hang of making these cinnamon candles, you're going to have fun with it. In fact, they really do make great homemade gifts.
How to make this cinnamon candle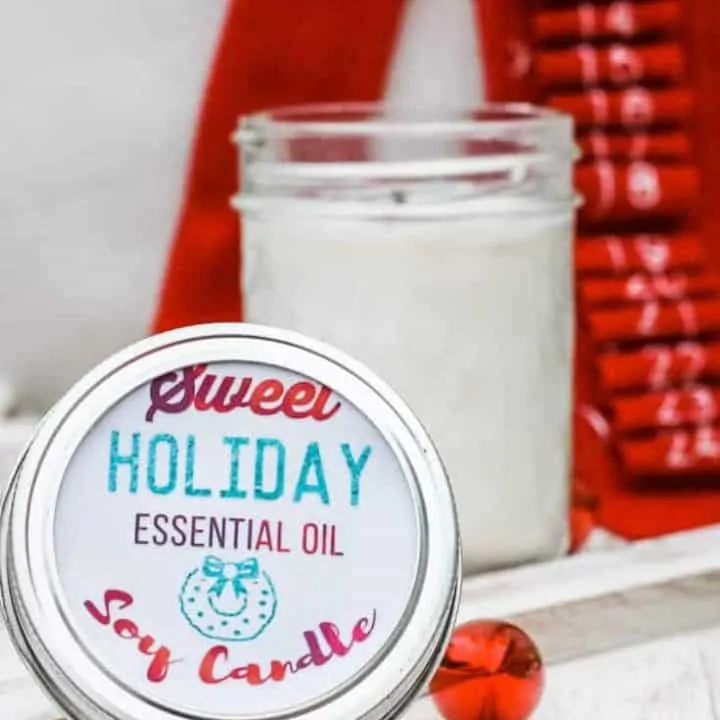 Cinnamon Essential Oil Candle Recipe
Total Time:
1 hour
20 minutes
You'll love this Cinnamon Essential Oil Candle!
More candle recipes and natural items to consider:
Don't forget to Pin this Homemade Cinnamon Candle Recipe for later: