Get ready to put your Cricut machine to work! These Cricut crafts are so much fun to make!
With the Valentine's Day holiday right around the corner, it's time to start thinking about all the fun crafts that you can easily make at home.
If you have a Cricut Machine, you can easily whip up these 19 Awesome Valentine Crafts!
And while they can be used to enhance your home or add some fun decorations, you can also use them to gift to your family and friends as well.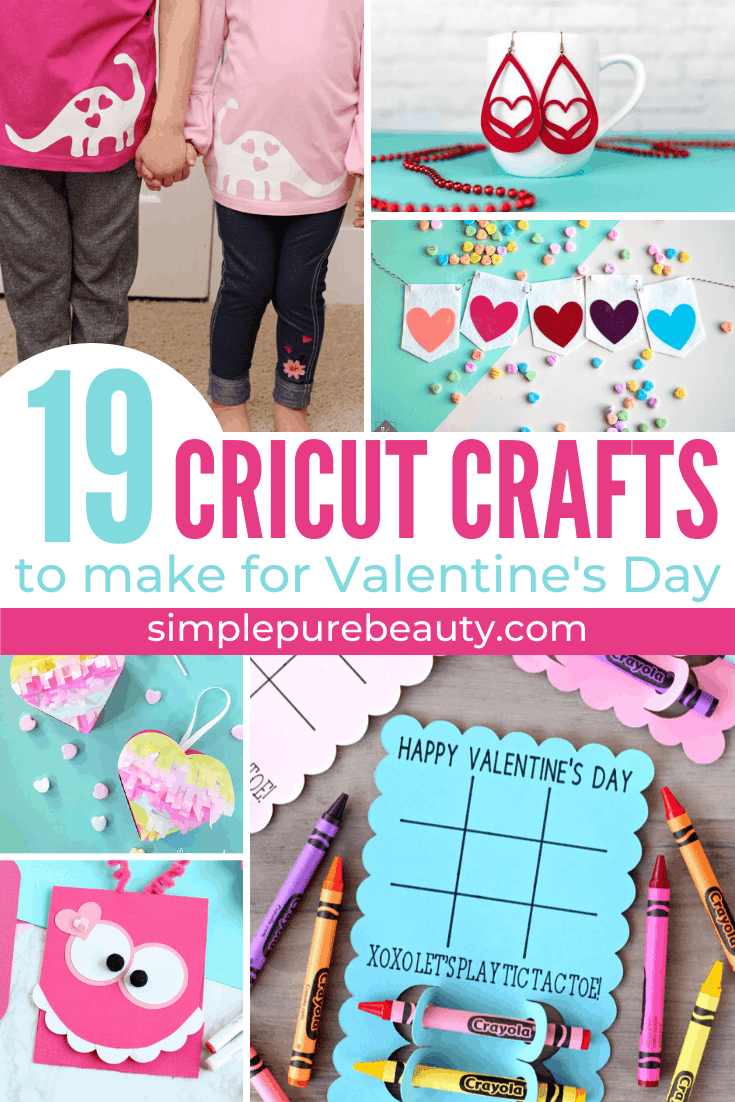 Looking for more fun activities to do at home? Check these out:
Ready to show some love this February with these creative Valentine's Day Cricut crafts!
The Cricut makes it easier than ever to create Pinterest-worthy DIY gifts, even if you don't really consider yourself a crafter. What better way to say 'I love you' than to give a homemade gift with a personal touch?
These Valentine's Day Cricut crafts help you do just that. You'll find lots of quick, cute, and easy crafts that will wow your Valentine.
Many of them are easy enough for the kids, so it's a great way to get them involved with the Cricut.
Whether you're looking for classroom valentines for the kids to hand out, a cute gift to give to a friend for Valentine's Day, or a fun top to wear for the holiday, you'll find some amazing ideas here.
Here are 19 Cricut Crafts that are certain to bring a smile to your face and to whoever might receive them as well!
Have fun creating, friends!
19 Cricut Crafts to Make for Valentine's Day
These Cricut Crafts are perfect for Valentine's Day!
There you have it! 19 of the best Cricut Crafts that you're going to find for the upcoming holiday of love! I hope you find a few on the list that you can easily create and gift to family and friends.
Do you have any other Cricut crafts that you're going to make this Valentine's Day?