These fun and easy Easter Egg Decorating Ideas are a great way to spend time together as a family and create some really fun and cool looking Easter Eggs!
With Easter around the corner, you'll be coloring and decorating eggs with the kids in no time. But there's no need to rush out to buy those pre-made egg dyeing kits.
You can decorate eggs with ingredients and materials you already have in your home!
We've rounded up 18 fun and creative Easter egg decorating ideas for you to try. Whether you're looking for natural ways to dye eggs for the egg hunt or ways to beautifully decorate craft eggs to add to your decor, you'll find a fantastic idea here.
Note that with some techniques, you shouldn't eat the eggs afterward.
So, if you'd like to avoid food waste, you can either blow out the eggs or use paper mache or wooden eggs instead.
What are you waiting for?
Check out this list and pick a few egg decorating ideas to try.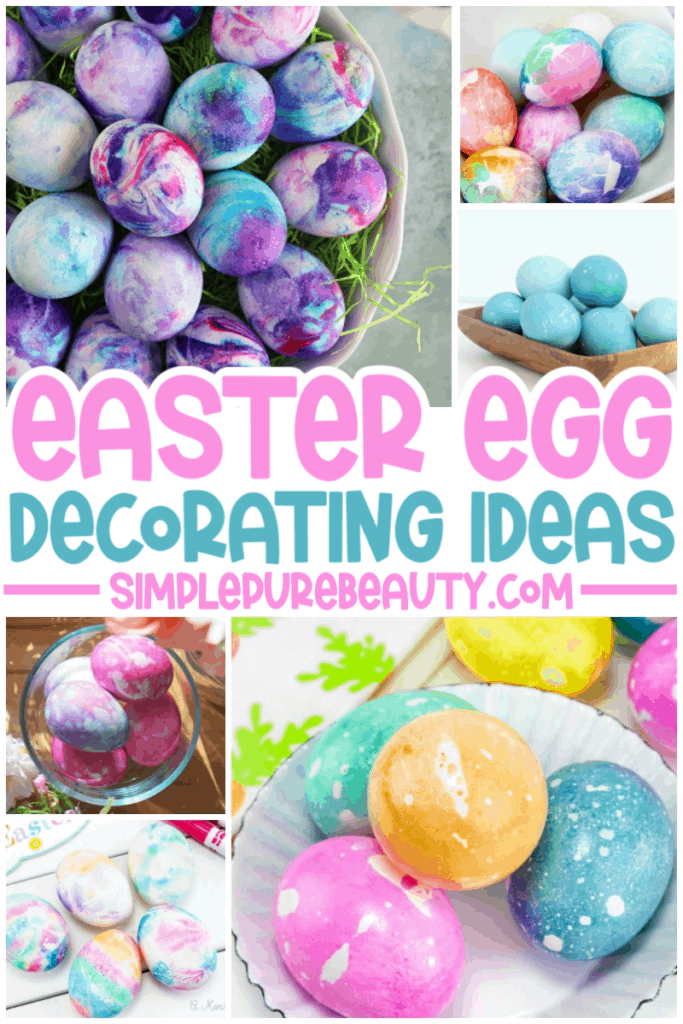 18 Fun and Easy Easter Egg Decorating Ideas
These Fun and Easy Easter Egg Decorating Ideas are simple and easy to do!
As you can tell, this list of easy Easter Egg decorating ideas has all types of options and fun! You and the family can have a blast trying out all the different methods and ways!
Do you have a favorite Easter Egg decorating idea from the list that you're excited to try?