For the longest time I was intimidated by the thought of making my own beef jerky.
I knew I wanted to avoid the questionable ingredients in popular beef jerky brands like Jack Link's Beef Jerky including: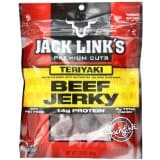 CONVENTIONAL BEEF (Fed a diet of corn & soy), WATER, SUGAR (Probably GMO), SALT, DRIED SOY SAUCE (GMO SOYBEANS, SALT, WHEAT), MALTODEXTRIN (MSG), FRUCTOSE, MONOSODIUM GLUTAMATE (MSG), FLAVORINGS, HYDROLYZED CORN PROTEIN (MSG), SODIUM ERYTHORBATE (Food Additive), PAPRIKA EXTRACT, SODIUM NITRITE.
What a recipe for disaster full of MSG, GMO Ingredients and sub-par beef from factory farms.
If you aren't familiar with these ingredients and why they should be avoided, here are a few great resources:
So now you may be wondering, is beef jerky a healthy snack?
Well, the beef jerky you are going to find in your local grocery store is definitely not a healthy snack.
BUT, beef jerky made with grass fed beef & marinated in quality ingredients can be a very healthy and filling snack.
When I make beef jerky, it disappears very quickly around here. As my children get older it gets harder and harder to fill them up! I don't know what I'm going to do when they are teenagers, lol.
But, anyway, moving on to the recipes…
I recommend that whenever possible you use organic or local grass fed beef. I have found that when making beef jerky, the cut really doesn't matter. I have used round steak, roast and sirloin and the results were all great.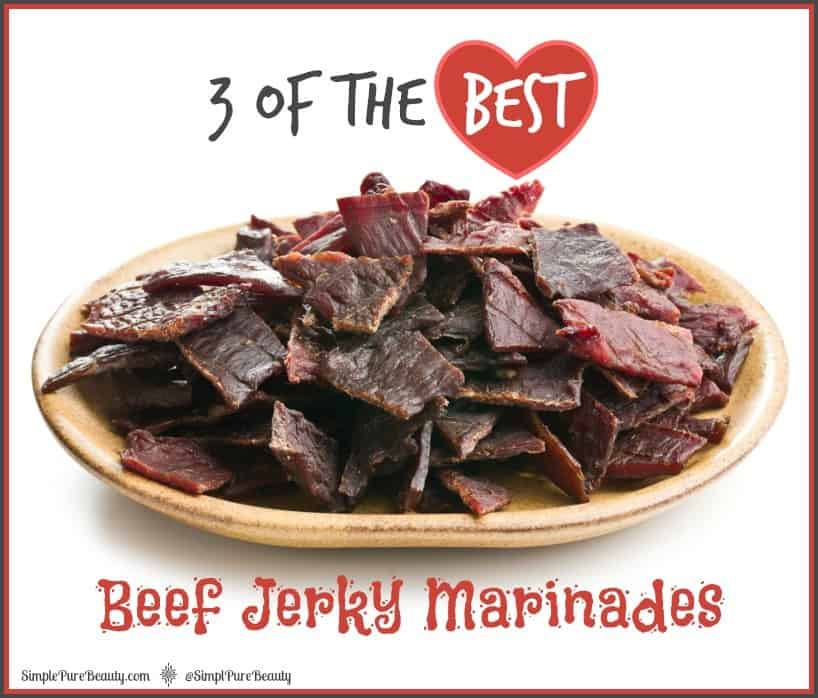 Here are 3 of the Best Beef Jerky Marinade Recipes I have found:
(And simplest because I don't like complicated.)
1. Gluten Free Tamari & Honey Beef Jerky Recipe from Deliciously Organic
This beef jerky marinade recipe calls for:
I actually omitted the ginger and black pepper and the results were great! This is my son's favorite so far.
Click Here for Full Recipe & Instructions
2. Paleo Beef Jerky using Coconut Aminos from Stupid Easy Paleo
This beef jerky marinade recipes calls for:
Yep, that's it, just one ingredient and the results are yummy!
Click Here for Recipe & Video Instructions
3. Paprika & Chipotle Beef Jerky Recipe from the Primal Palate
The beef jerky marinade recipe calls for:
This recipe is the most complicated, and the results are a little more spicy than the other two recipes. I love this recipe probably because of the smoked paprika. I can eat anything seasoned with smoked paprika!
Click Here for the Full Recipe & Instructions
All of these recipes are great, but not everyone wants to make their own beef jerky.
So, here are a few grass fed options that you can find easily on Amazon:
Caveman Fuel Grassfed Beef Jerky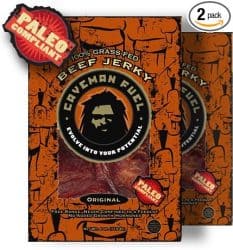 Nick's Sticks Grassfed Beef Snack Sticks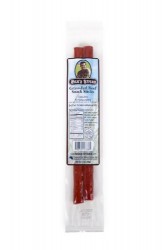 So here's to chowing down on some good for you beef jerky!
P.S. What are your favorite Beef Jerky Flavors?