After trying all of the conventional wart removal remedies, we finally found this natural, painless wart removal for kids. It worked on regular warts, flat warts, and even plantar warts!
A Little Bit of Wart History
Warts and plantar warts are growths on the skin caused by the HPV virus. Common warts generally grow on the hands or fingers but can be found anywhere on the body and plantar warts are specifically categorized by their growth on the sole of the foot.
With over 100 strains of HPV, there are many different types of warts and each person's immune system has a different response to fighting the virus. Some people are more prone to developing warts, even upon minimum contact with a person who carries HPV.
Our Wart Story
When my son was 8 years old I noticed that he had a few warts on his fingers. It wasn't a big deal and I wasn't too concerned about them. But after a while, I noticed a few more as the warts started to spread.
But my freak out moment was when I noticed a little area of small bumps under his nose. After doing a little research, I found out that they were flat warts. I had never even heard of flat warts before.
But according to WebMD:
Flat warts: This type of wart is more common in teens and children than in adults. Flat warts are smoother, flatter, and smaller than other warts and they generally occur on the face. Flat warts also can appear on the legs, especially among females.
The unfortunate thing about flat warts is they can spread like crazy. I tried to discourage my son from touching his face, but it didn't really help and soon I noticed more flat warts appearing on his forehead.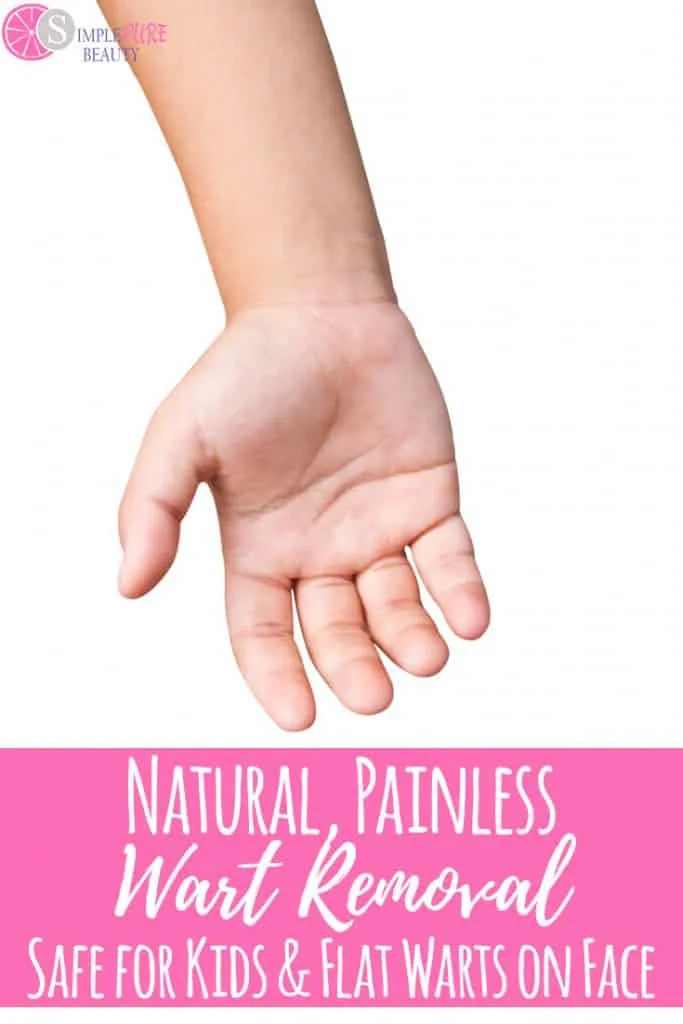 When the Dermatologist Fails at Wart Removal
My first instinct was to call the dermatologist. (I wish I had found out about natural treatments sooner.) We went to the dermatologist and they treated the warts on his fingers with nitrogen but didn't recommend using it on his face. They recommended a cream to use on his face.
Well, here's what happened:
The nitrogen treatment didn't work and actually created a larger ring wart on his thumb
I wasn't comfortable using the cream on my son because of questionable ingredients
So I started looking for a natural treatment
I felt as though there was a better wart treatment option out there. I started looking online for natural alternatives to get rid of the warts and found:
H-Warts Formula is a natural product containing carefully selected homeopathic ingredients and aids in the treatment of warts. Thuja occidentalis is used locally for warts symptoms and has a specific antibacterial action. Made up of the highest quality essential oil and homeopathic ingredients, H-Warts Formula is gentle on skin and safe for adults and children over 4 yrs. Simple to apply and fast acting!
After doing a bit of research and reading the stellar reviews, I placed my order.
Did the Natural, Painless Wart Removal work?
I am always nervous trying something new and the H-Warts formula does have a bit of a strong smell, but we started applying it several times a day to his warts.
Within a month, the warts were gone never to be seen again!
I am a bit of a skeptic so I was blown away by the simple fact that this product actually worked. After spending hundreds of dollars at the dermatologist, a $30 bottle of healing oil was the answer. Talk about the best wart removal product I've ever found! Pretty crazy!
What about Plantar Warts?
Fast forward a few years later and my son had a plantar wart on the bottom of his foot. Once again, I had no idea what it was and we went to a foot doctor.
Well, he mentioned the words "we may have to cut it out" and my son freaked out. The only good take away from this doctor visit was learning that this was a plantar wart.
So I broke out the H-Warts formula again and started applying it several times a day. I don't want to gross you out, but within a month, the plantar wart turned black, dried up and fell off. I remember the moment well!
Am I a believer of this Natural, Painless, Wart Remover?
I am a firm believer in the power of this natural formula because I have seen it work several times. I even gave it to my sister in law and it worked for her kids too.
If you or anyone you know is dealing with embarrassing, annoying warts, there is a safe, natural alternative that costs MUCH less than a visit to the dermatologist.
You can read more purchase H-Warts here. Use the coupon code: simplepure to save 10% on your complete order.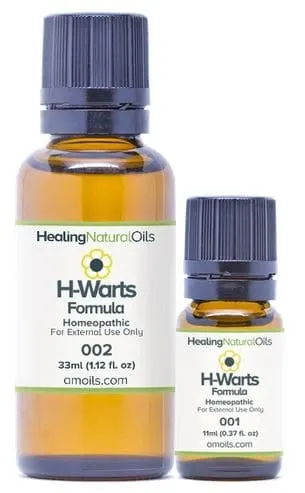 If you know someone dealing with warts, please share this with them. I promise they will be forever grateful!
Blessings,