When you're trying to lose weight or just get healthier, sometimes you feel deprived. With this healthy frozen hot chocolate you can enjoy a delicious treat with AMAZING health benefits!
This is a sponsored post written by me on behalf of Detox Organics. All opinions are 100% mine.
A few months ago I was visiting with some friends at a local coffee shop. Now I am not a coffee drinker at all. I LOVE the smell but just don't like the taste at all…
Trust me, I've tried to drink it and I just can't do it.
But I wanted to support our local coffee shop so I browsed the menu for some other tasty treat. And something caught my eye…
Something in all of my years had never tried.
Frozen Hot Chocolate!!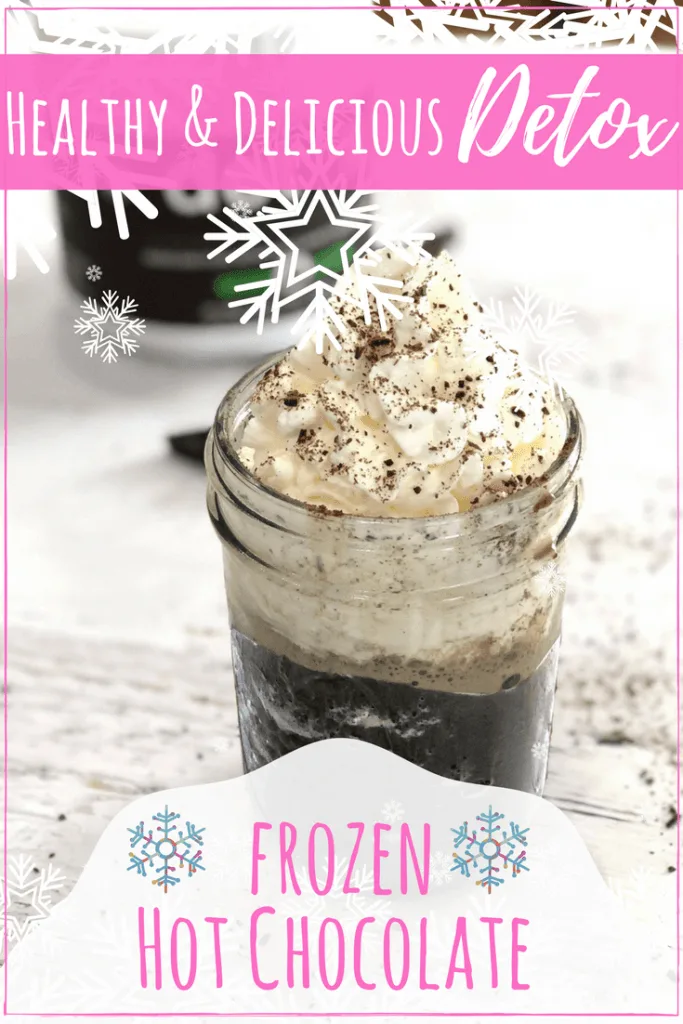 I had no idea if it was any good, but I went for it and boy was I surprised! It was so Delicious!
Now, I wouldn't recommend drinking a frozen hot chocolate from the local coffee shop every day, because well, it's just not healthy.
But with the recipe I'm sharing today, you can have your Frozen Hot Chocolate every single day because it is SO GOOD for YOU!
What Makes This Frozen Hot Chocolate Recipe So Healthy?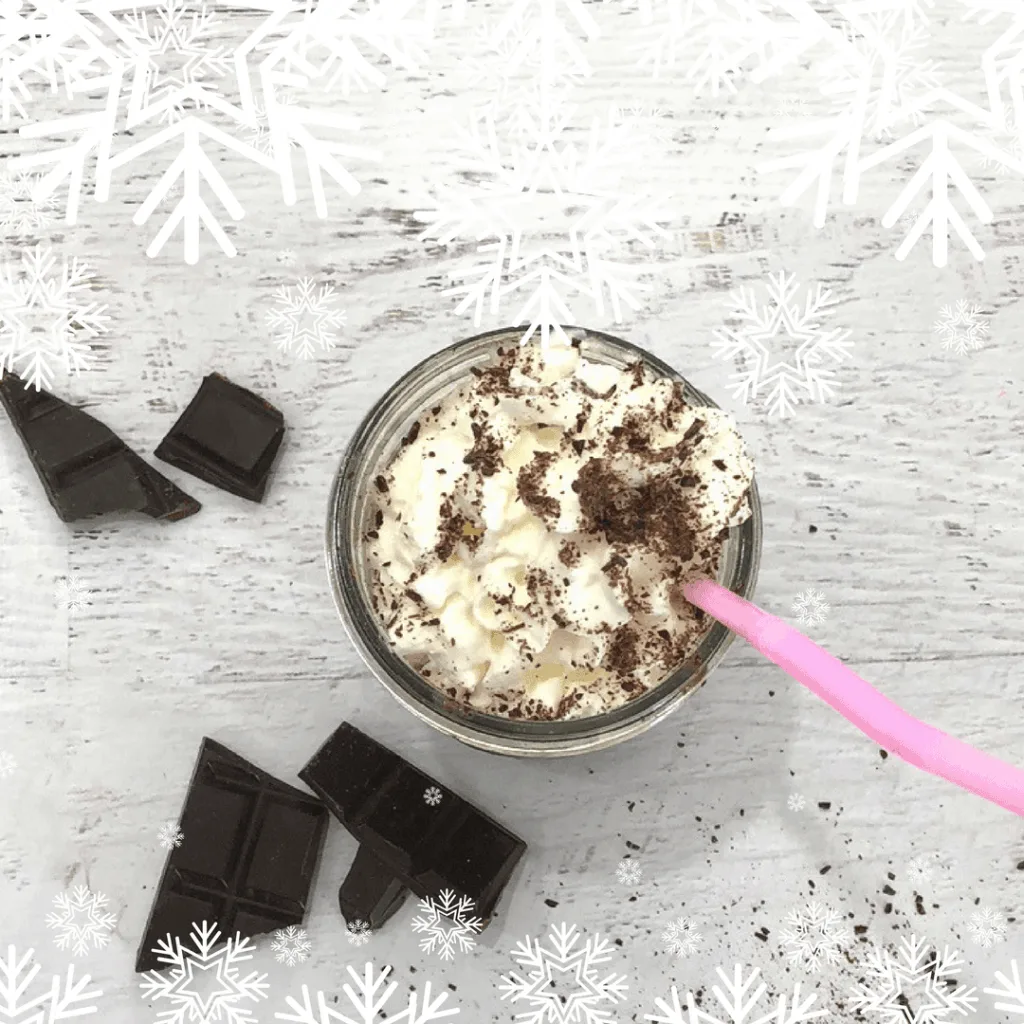 Most frozen hot chocolate recipes include a packet of hot chocolate, right?
Well instead of using hot chocolate, which really has no health benefits, we're switching it out for a ridiculously healthy chocolate Super Food called Detox Organics.
If you've been following me for very long, you know I'm passionate about what I put on my body and in my body.
Detox Organics is full of Raw and Organic ingredients with a ton of health benefits.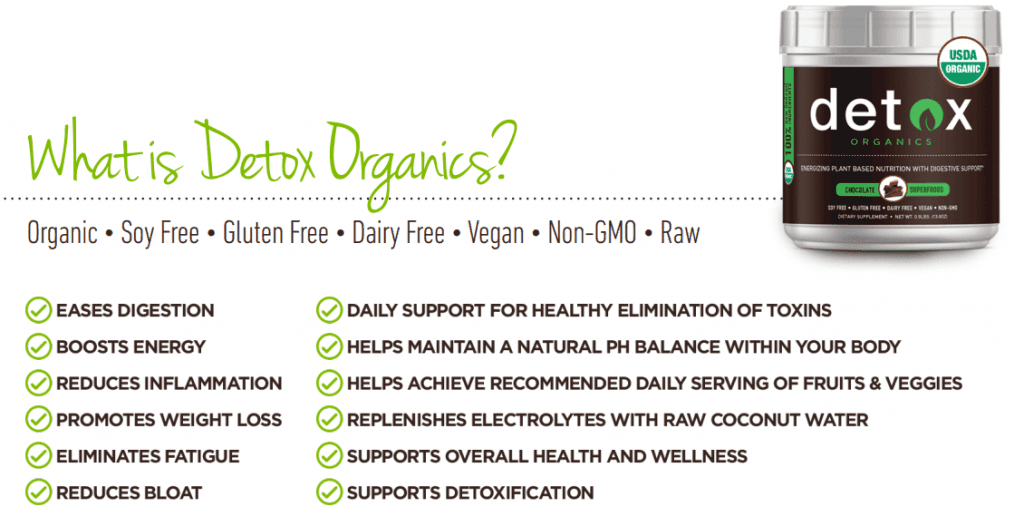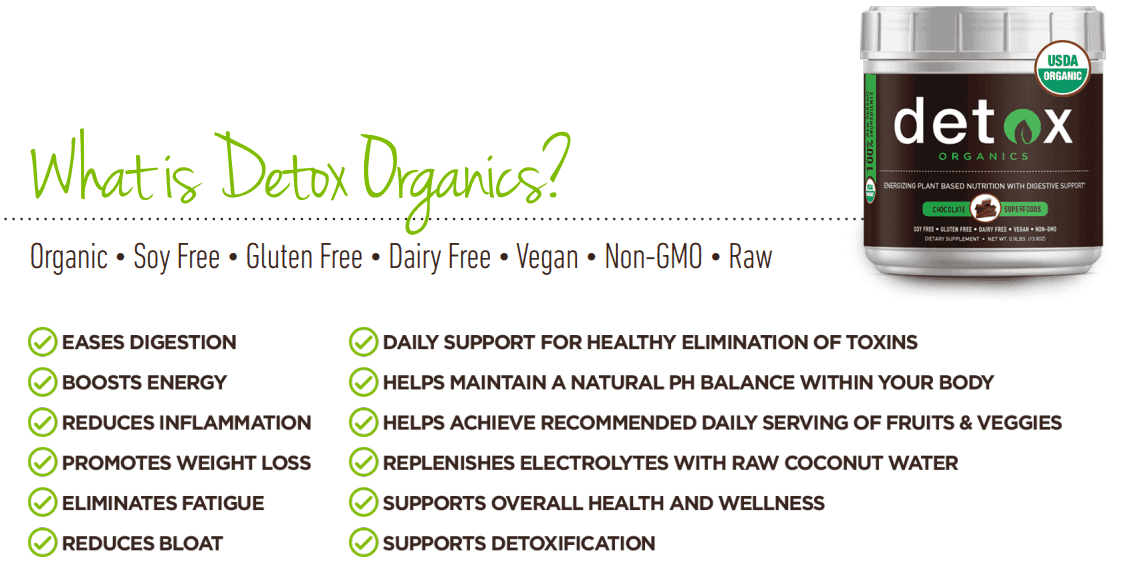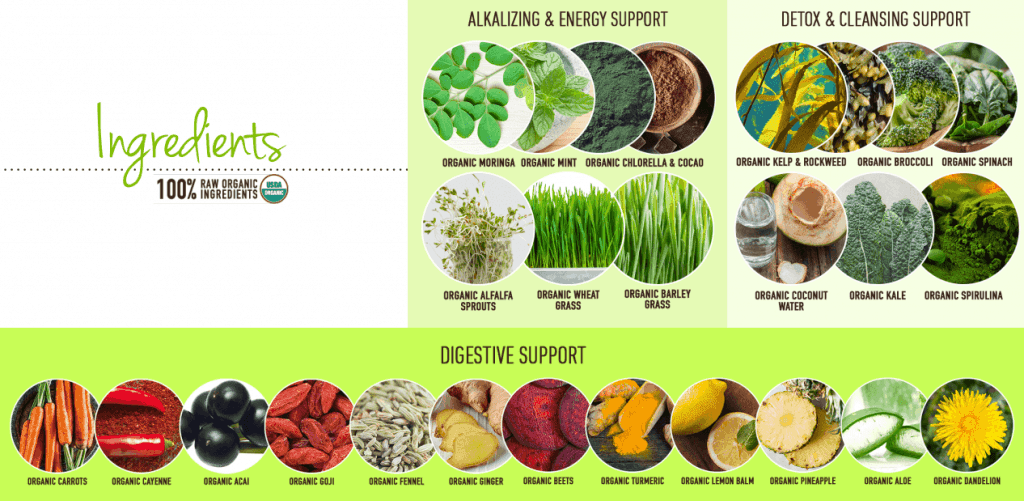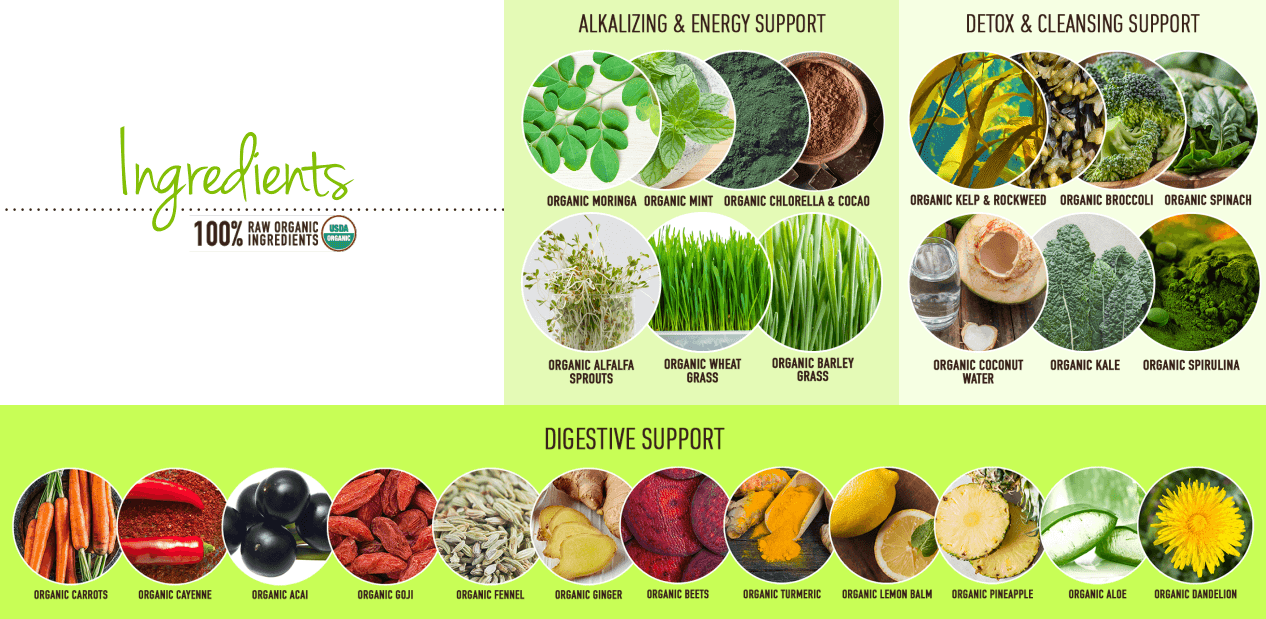 I don't know about you, but when I can swap out something unhealthy but delicious for something healthy + delicious, I'm all for it!
Is Detox Organics just for Frozen Hot Chocolate?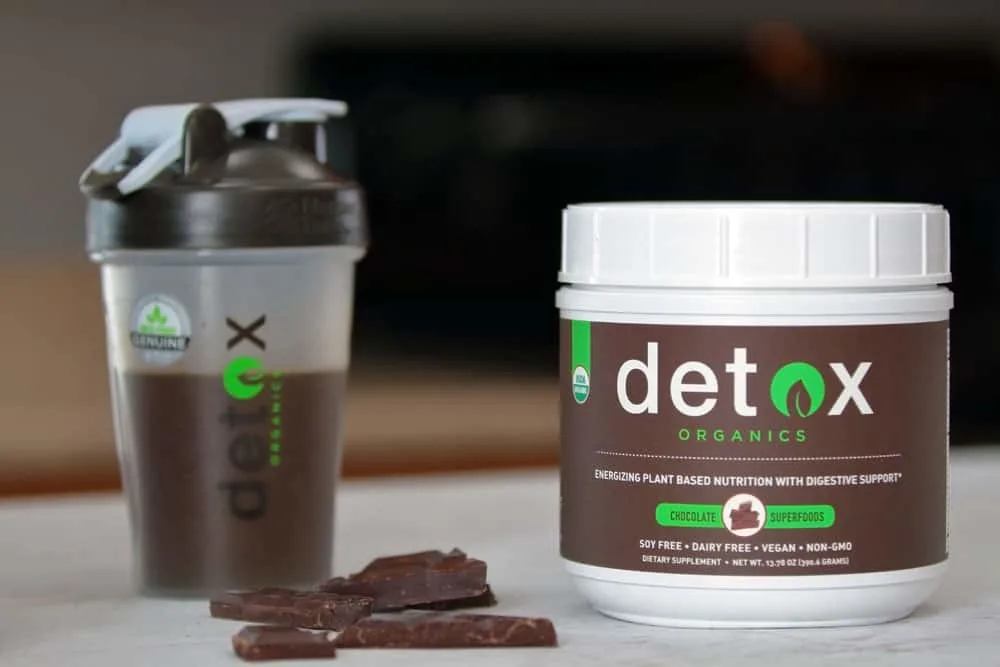 I created this frozen hot chocolate recipe, because I was craving something that tasted like a dessert. But Detox Organics is so beneficial to take every single day.
You can just add a scoop to a shaker bottle and mix with water, coconut water, milk or non-dairy milk.
I like mixing with milk because it tastes like chocolate milk.
But I also mix with water as well and it's very good!
What I Like About Detox Organics
Other than the obvious benefits of the raw, organic ingredients, I have experienced some awesome results myself.
I like to drink mine in the afternoon, you know when you're starting to fall into that afternoon slump??
I love the energy it gives me and just how much better I feel when I'm drinking it every day.
Where Can I Buy Detox Organics?
You can purchase Detox Organics by visiting their website here.
When you use the Coupon Code: SIMPLEPURE you will SAVE 15% off of your complete order!
They do have a hard time keeping this in stock, so I wouldn't wait!
All right then, let's get to this delicious recipe!
Easy Healthy Frozen Hot Chocolate Recipe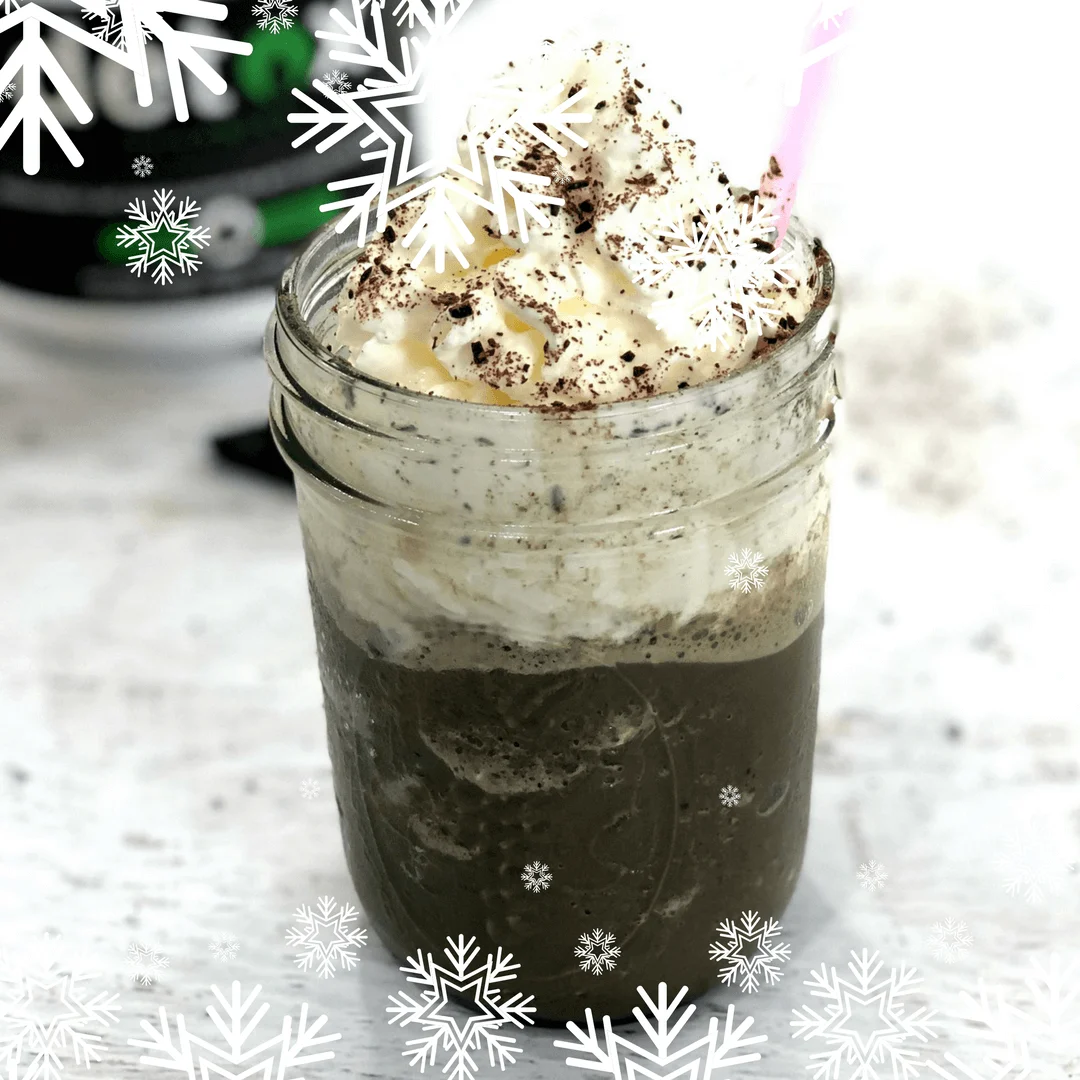 Easy Healthy Frozen Hot Chocolate
Detox Organics is perfect for detoxing yet still getting a treat!
Ingredients
1 cup milk (can use any non-dairy variety as well)
2 cups crushed ice
5-7 drops liquid stevia (optional)
Whipped cream (optional)
Instructions
Add milk and Detox Organics to blender
Blend on low until well combined
Add ice and stevia (if desired)
Blend until ingredients are combined and it reaches desired consistency. (I blend for 30-60 seconds in my Vitamix Blender)
Add to glass and top with whipped cream if desired.
Be sure to pin this recipe for later.