Want to learn how to make waterproof labels for your bottles and jars? You work really hard on your DIY recipes. Whether you're making sugar scrubs, bath soaks or room sprays, you want them to look pretty and stay that way. That's why a cute waterproof label is a must!
This is a sponsored post written by me on behalf of StickerYou. All opinions are 100% mine.
This time of year is always fun because I get to make lots of fun homemade gifts.
Although I love to make DIY gifts like sugar scrubs, bath soaks and room sprays, I am not the best at making them look cute.
I definitely did not inherit the crafty gene.
It can actually be a little embarrassing at times.
But luckily all it takes is a cute label and voila, my creations look amazing!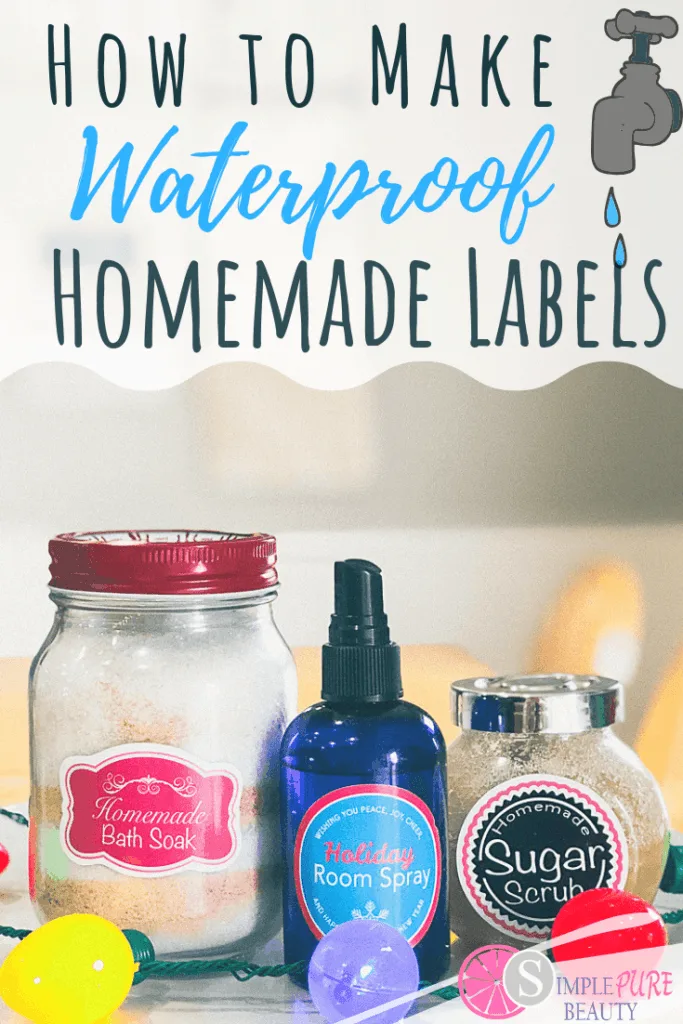 HOLIDAY MAKE N TAKE PARTIES
This week we are actually hosting a Holiday Make N Take Party with some of our local peeps.
If you've never been to one, it's really fun!
We get together hang out and make several Homemade Gifts they can give to family, teachers or friends.
I really wanted to create some really cute labels so they could be proud to give their creations to family and friends.
This year we are making a bath soak, sugar scrub and room spray.
HOW TO MAKE WATERPROOF LABELS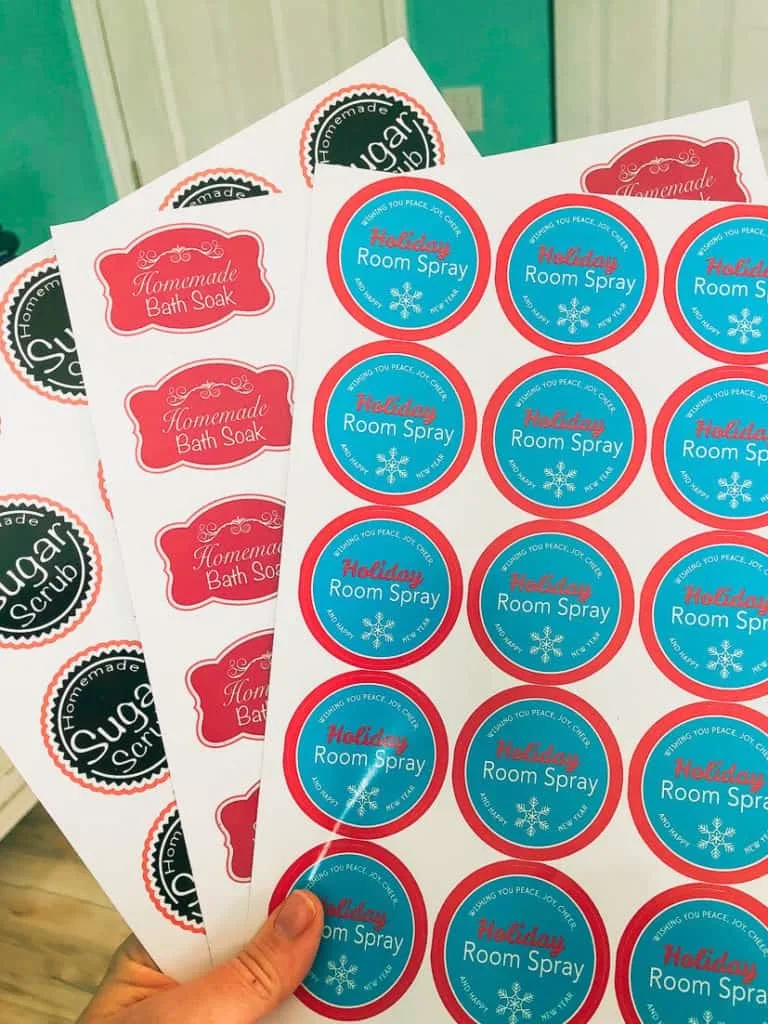 I have created plenty of labels and printed them at home. They look nice for about a day or two.
Until they got a little bit of water or moisture on them.
Then it was all over. 🙁
They would start peeling or just look awful with water spots on them.
I definitely don't want that for homemade gifts I am giving away.
So this time, I created and ordered waterproof labels from StickerYou and I LOVE them!
So here's how they turned out:
Waterproof Sugar Scrub Label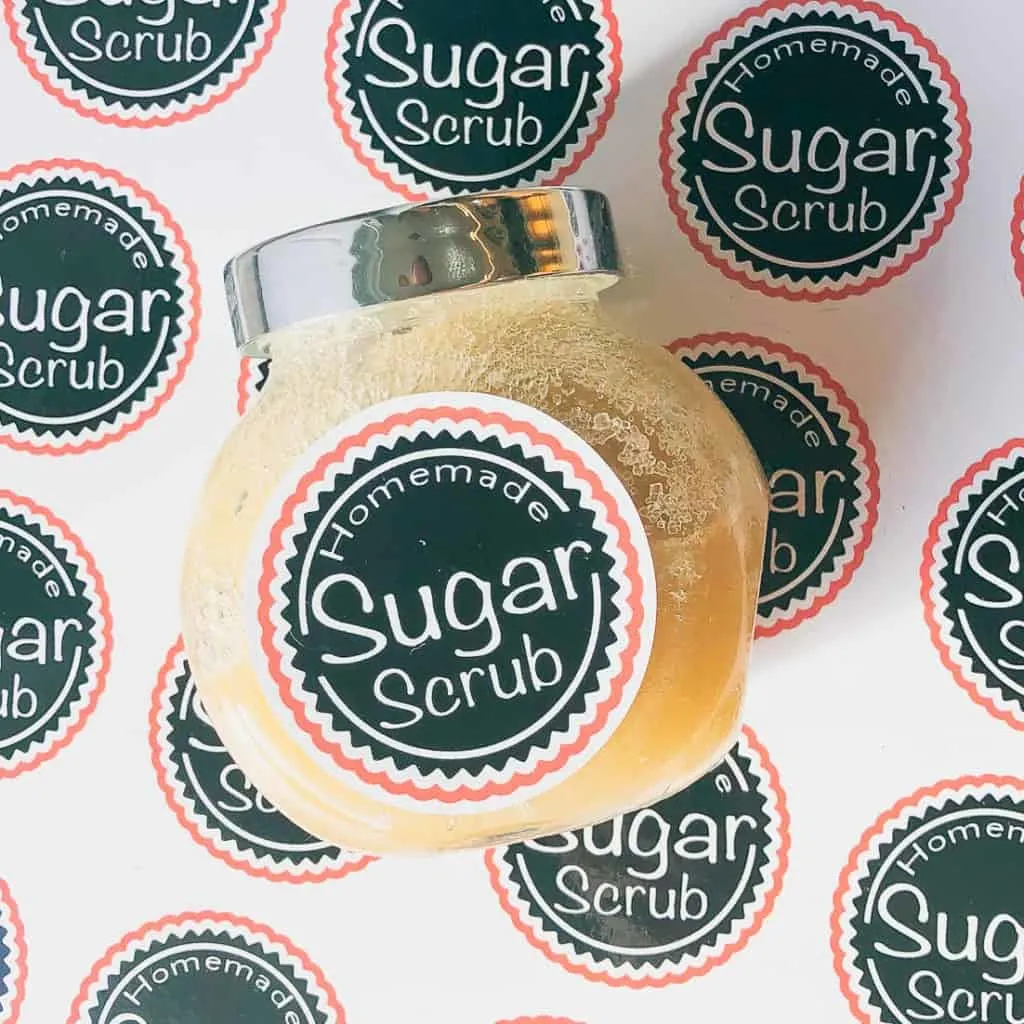 Waterproof Bath Soak Labels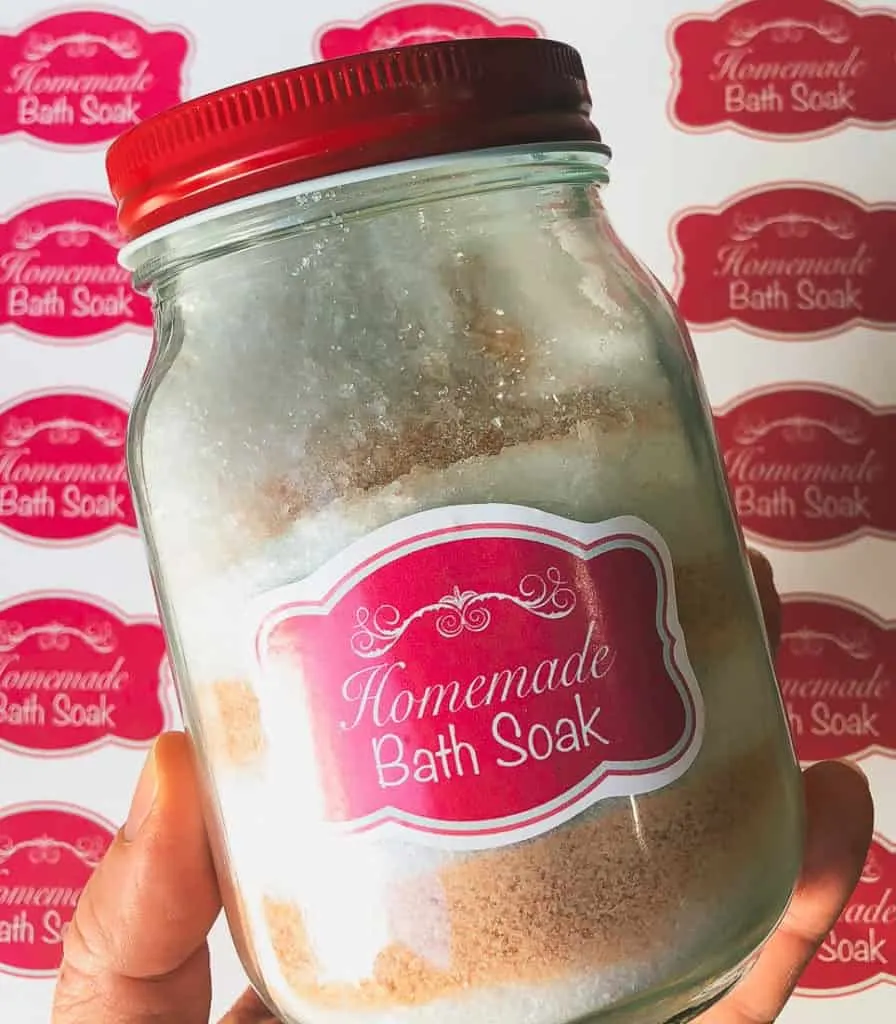 Waterproof Holiday Room Spray Labels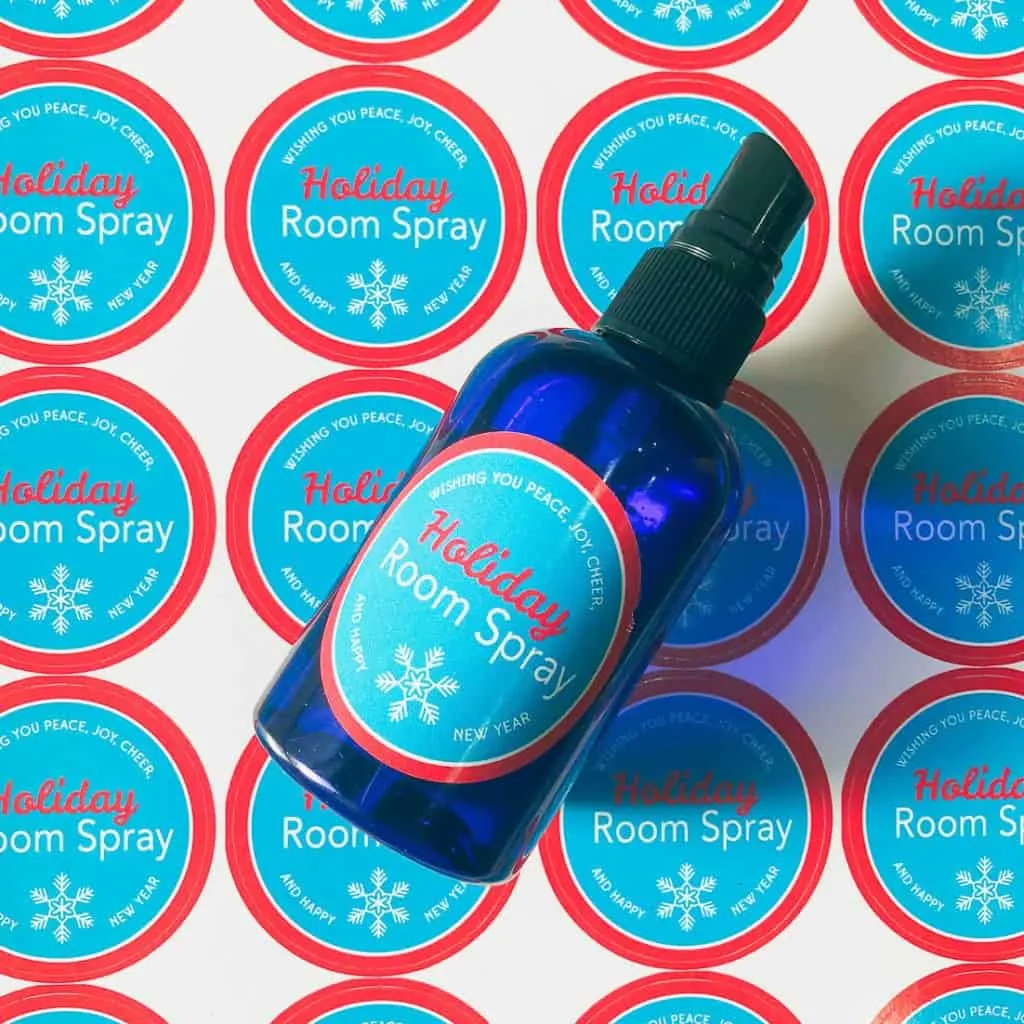 What is really cool about this company.
StickerYou is the only online platform in the world where you can upload your own designs or artwork to create completely custom stickers, labels, large format decals, temporary tattoos, iron-ons and magnets.
So you have the choice to pick one of their templates or completely customize your labels by uploading your own image.
I did both and loved all of the results!
SO WHAT DO YOU NEED TO KNOW TO MAKE YOUR OWN WATERPROOF LABELS:
You can create multiple designs on a single page for maximum customization and all labels are digitally cut, so they can be contour cut to your design.
They are perfect for small businesses or DIYers because there are no minimum order quantities and pages start at just $9.99.
The labels have a high quality shine which gives them a very professional look.
They can be created in a variety of sizes and are great to use on gifts, or when selling your homemade beauty products.
The labels are photo quality so you can even upload photos and use them on your products.
The material is waterproof, dishwasher safe, microwave safe, heat resistant, fade resistant and will stand up to mild abrasion.
You have the choice between white vinyl material or clear vinyl material. (They typically recommend white vinyl for bright colors or busy designs. But the clear labels also look beautiful if going for a more simplistic or modern design.)
Their premium vinyl material has great color reproduction, which means it is easy to match the color of the labels to a specific theme or color scheme.
The material will apply bubble free and has a strong but removable adhesive. If an error is made during application, the labels can be peeled up and replaced.
The label will remove clean with no adhesive left behind.
HOW TO SAVE 10% ON YOUR STICKERYOU LABELS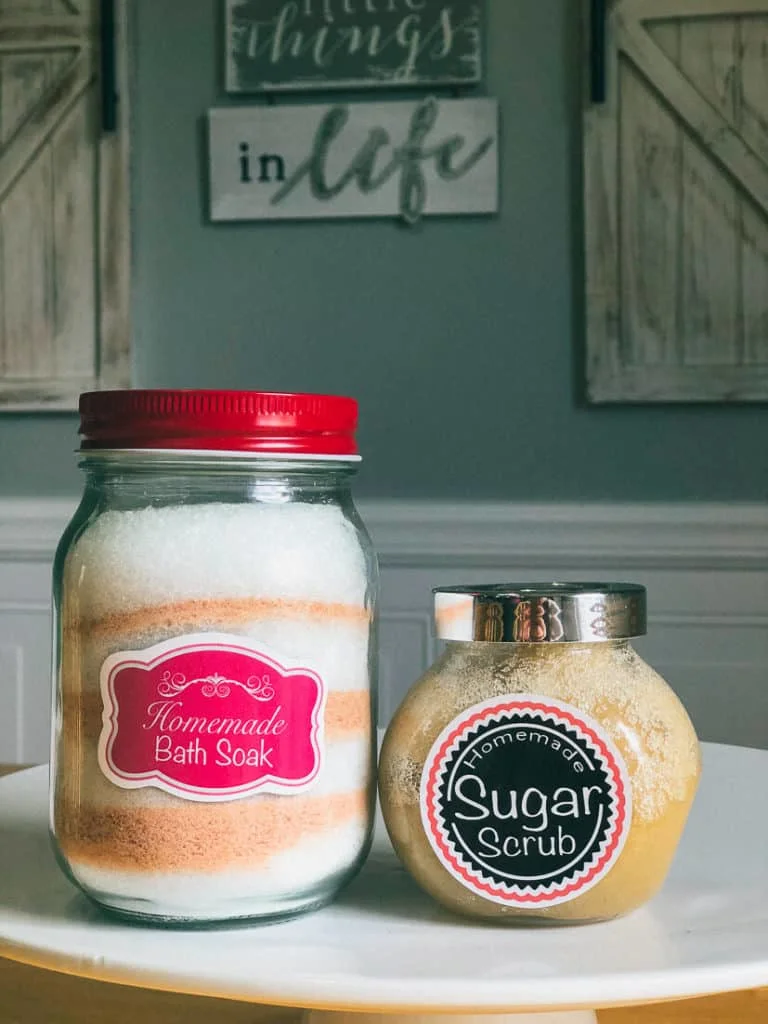 Ready to make your DIY Creations POP?
Visit StickerYou.com and create your very own custom labels. Simply enter the Coupon Code: SPBEAUTY10 to save 10% off of your complete order. This coupon code is good through June 2019 and can be used more than once!
Get a Free StickerYou Catalog
–> Click Here to order a free catalog.
It's time your hard work is reflected on the outside of your products!