Dermosoft 1399 Eco is a preservative that works with your skin's natural pH to help keep your skincare products on your shelf longer.
This preservative has a broad-spectrum of protection from bacteria and fungi, and it can be used in many products!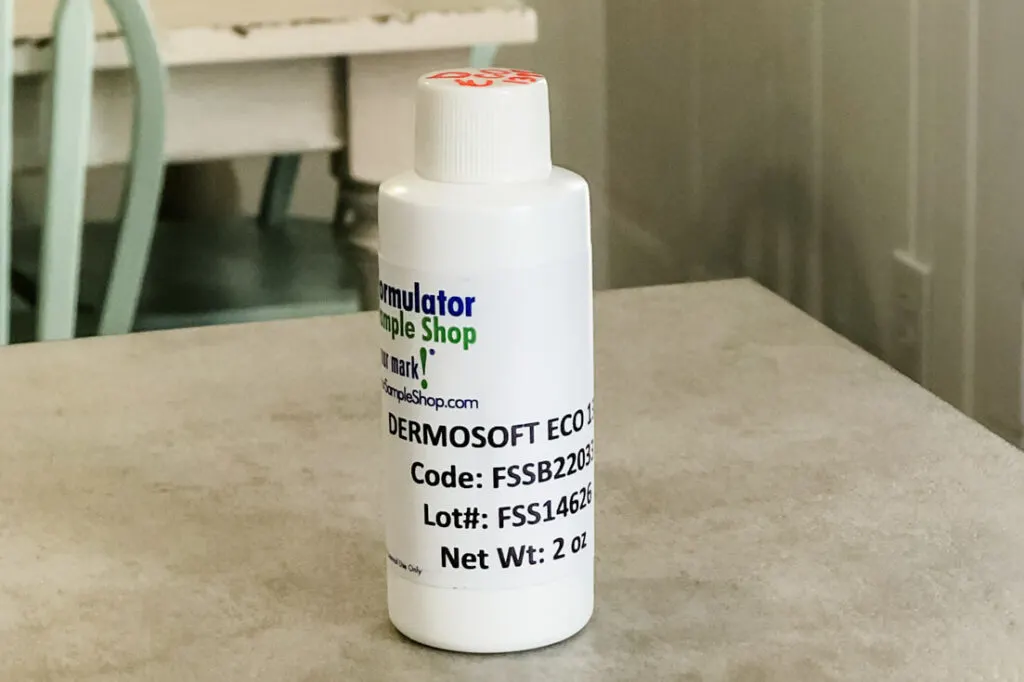 Dermosoft 1388 Eco Quick Facts
Dermosoft 1388 Eco INCI:
Glycerin; Aqua; Sodium Levulinate; Sodium Anisate
COSMOS and ECOCERT Standards:
Dermosoft 1388 Eco meets COSMOS and ECOCERT standards
Dermosoft 1388 Eco Ingredients:
Dermosoft 1388 Eco has 4 ingredients; glycerin, aqua, sodium levulinate, and sodium anisate
Dermosoft 1388 Eco Preservation Activity:
Dermosoft 1388 Eco works by keeping the skin barrier slightly acidic. It's ingredients can also change the pH within bacterial and fungal cells to disrupt cellular processes.
Is Deromsoft 1388 Eco Water Soluble?
Dermosoft 1388 Eco is water-soluble.
PH Compatibility:
Dermosoft 1388 Eco s compatible with pH ranges 4.0-5.5
Recommended Usage Levels:
Recommended usage levels vary based on the products that you are using it with. Emulsions and surfactants should have usage of 2-4%. Aqueous products should have a maximum usage of 2.5%.
What is Dermosoft 1388 Eco Preservative?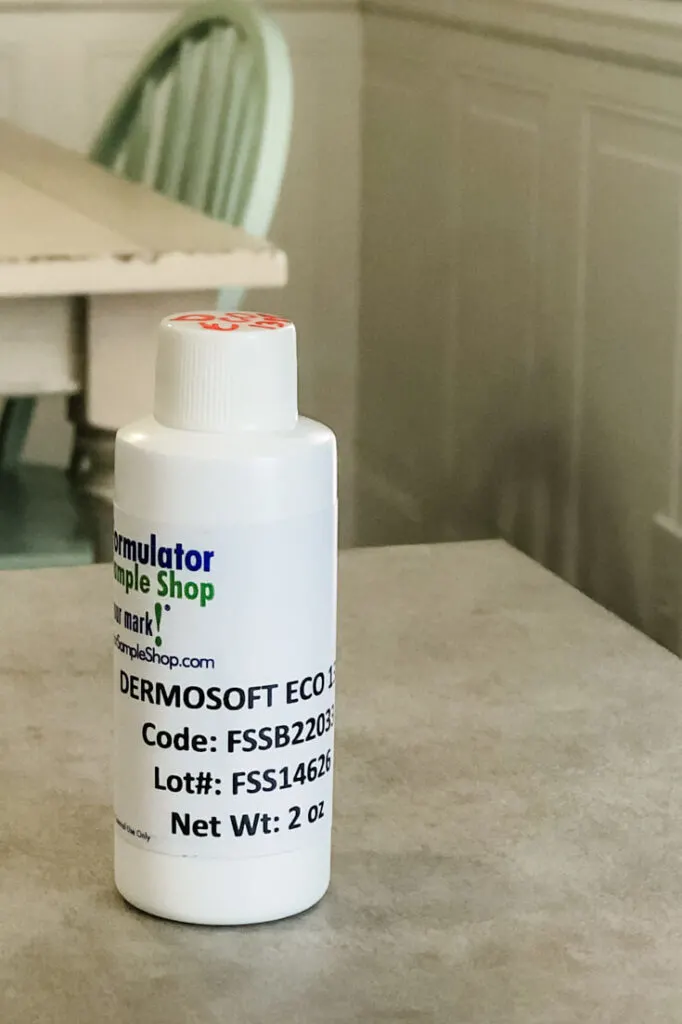 Dermosoft 1388 Eco is a blend of plant derivatives that are palm-free. In rinse-off products, it can be used as a stand-alone preservative.
It has a very broad spectrum of protection, it is not very effective against yeasts and if protection is needed from yeasts, another preservative should be added.
Dermosoft 1388 Eco has a gentle scent that can help mask fragrances from using other raw products. It can also help to regulate skin's pH and has anti-inflammatory properties.
Is Dermosoft 1388 Eco Safe?
Dermosoft 1388 Eco is generally regarded as safe. It has plant-based ingredients and typically does not cause any problems for most people.
This preservative has a wide safety margin and is widely accepted as safe.
It is always recommended to perform a patch test when using new preservatives in your products.
Is Dermosoft 1388 Eco Natural?
Dermosoft 1388 Eco is naturally derived however, the glycerin is not organic.

It meets COSMOS and ECOCERT standards, is GMO free, and can be used in natural formulations.
Dermosoft 1388 Eco Uses: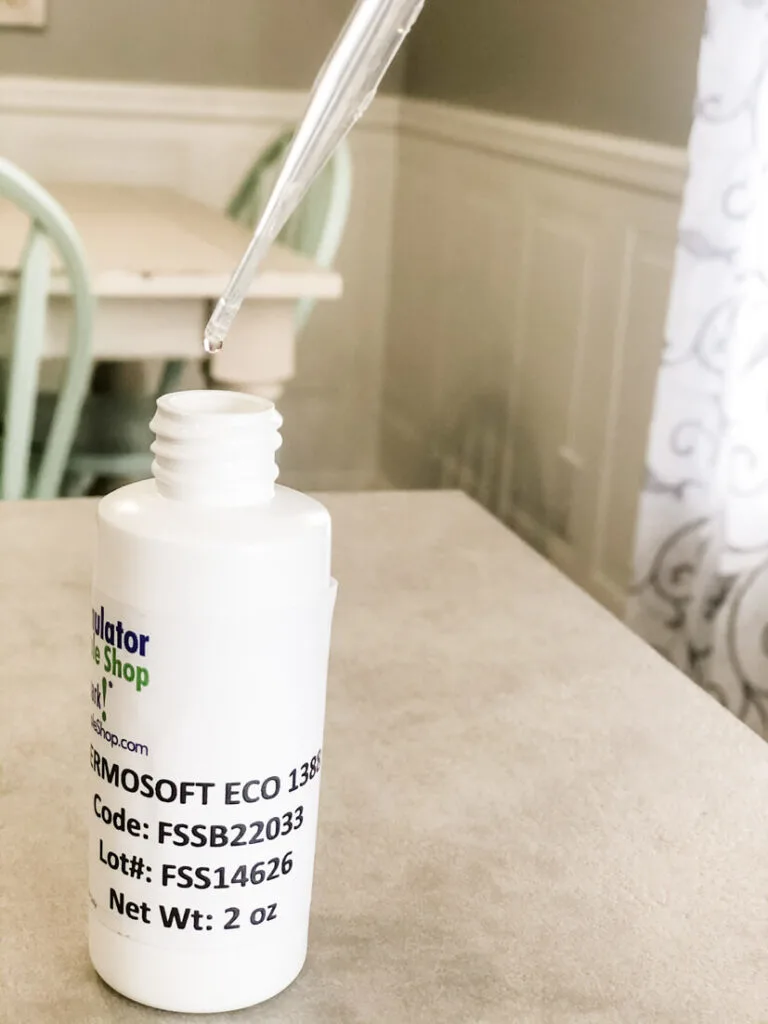 Dermosoft 1388 Eco is best used in rinse off type products such as:
And much more!
How to use Dermosoft 1388 Eco Preservative in Formulations
Dermosoft 1388 Eco should be used with pHs between 4.5-5.5. Using Dermosoft 1388 Eco within these parameters ensures that it can work effectively.
Some research has shown that there is even a smaller pH window for this product at 5.2-5.5 for it to work effectively.
Be sure to test your product pH before adding preservatives to ensure that they work most effectively.
Dermosoft 1388 Eco can be used in surfactants, emulsions, and aqueous-based products.
When used in aqueous-based products it should be used at a 2.5% maximum usage. Before adding to aqueous based systems, the pH needs to be > 7. That's why it's recommended to:
1. Add your preservative to the pure water phase
2. Add remaining components of the water phase
3. At the end of formulation, adjust the pH to below 5.5 to help avoid recrystallization.
In other products, it can make up 2-4% of your water content.
Click here for more information from the manufacturer.
Dermosoft 1388 Eco Warnings
Dermosoft 1388 Eco is generally regarded as safe to use. It is always recommended to wear protective clothing when working with preservatives.
If you have any questions about usage or safety, you should contact the manufacturer.
Where to Buy Dermosoft 1388 Eco Preservative
Photo Credit: www.formulatorsampleshop.com
Formulator Sample Shop carries a wide range of formulating and skincare ingredients including carrier oils, butters, preservatives, and more. You are able to purchase the exact quantities that you need, and if there is something you need that you don't see on their website, just contact them! They do offer International Shipping as well.
Photo Credit: soapmakers-store.com
Based in the United Kingdom, Soapmakers Store is a family owned business specialising in the sourcing and supply of premium quality ingredients to the Cosmetic, Toiletry, Aromatherapy, and Soapmaking Industries. With over 40 years experience in the Natural Ingredients Industry, they will endeavour to be your 'one stop shop' for quality raw material supplies. They do offer shipping outside of Europe, but there will be additional charges.
Other Natural Preservative Options
If Dermosoft 1388 Eco doesn't work for your formulation, check out these other natural preservative options.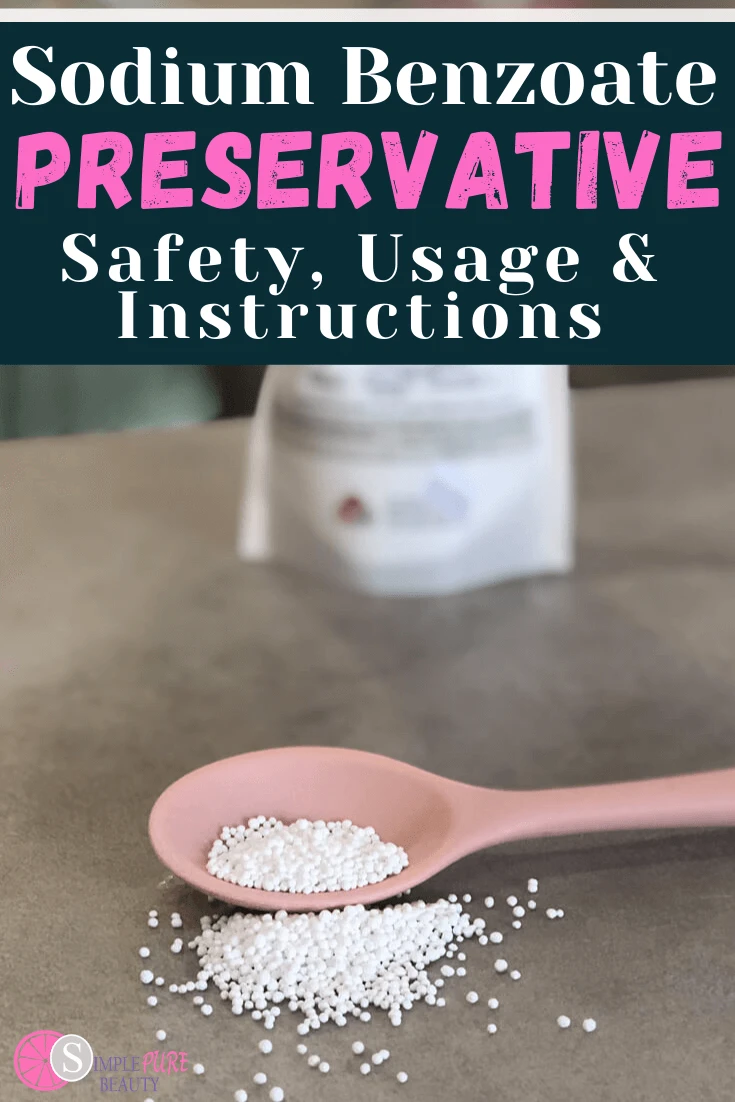 Sodium Benzoate is a naturally derived anti-fungal preservative that is most effective at a very low pH in skin and hair products. It is most …
Share and Pin This Post for Later!
I hope you've enjoyed learning all about Dermosoft 1388 Eco for your skincare formulations. Be sure to share and pin this post for later!