Do you love what the ocean and salty air do for your hair every summer? We all love the windblown, wavy hair that the salty air gives us. Well, you can get the same beachy waves and volume right at home! Make your own sea salt spray and get more volume, texture, and better hold than ever!
What does sea salt spray do to your hair?
Sea salt spray gives hair a more gritty texture, giving it more volume and making it easier to style! It can also help boost shine and circulation to your scalp. Using a sea salt spray will help you get those beachy waves you love to see during the summer after a day on the beach.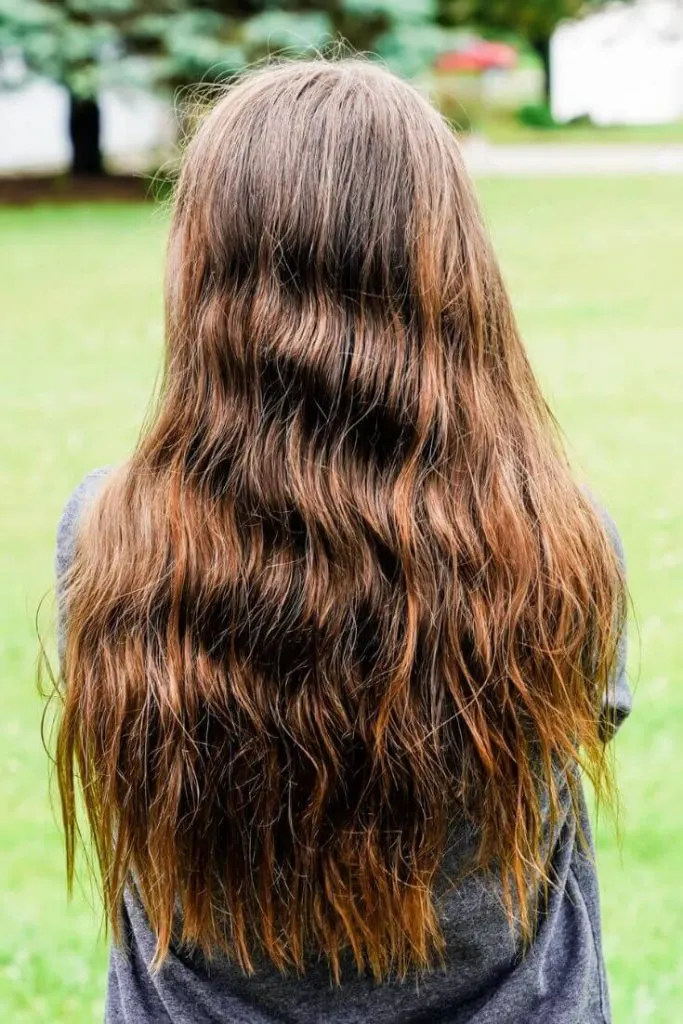 Is sea salt spray better than hairspray?
Sea salt spray can be used as a natural and lighter alternative to hairspray. It creates a natural hold on hair without making hair feel stiff or crunchy. It is also an all-natural alternative that isn't packed with harmful chemicals or strong fragrances!
Is sea salt spray healthy for your hair?
Using a sea salt spray that does not hydrate hair can cause hair to become dry and brittle and even damage hair. Using a sea salt spray that hydrates hair and contains ingredients to counteract drying is good for hair and keeps it from becoming damaged.
Can you make your own sea salt spray?
You can absolutely make your own sea salt spray; that's why you're here! You can make your own homemade sea salt spray to get that fresh look you've been craving from the beach!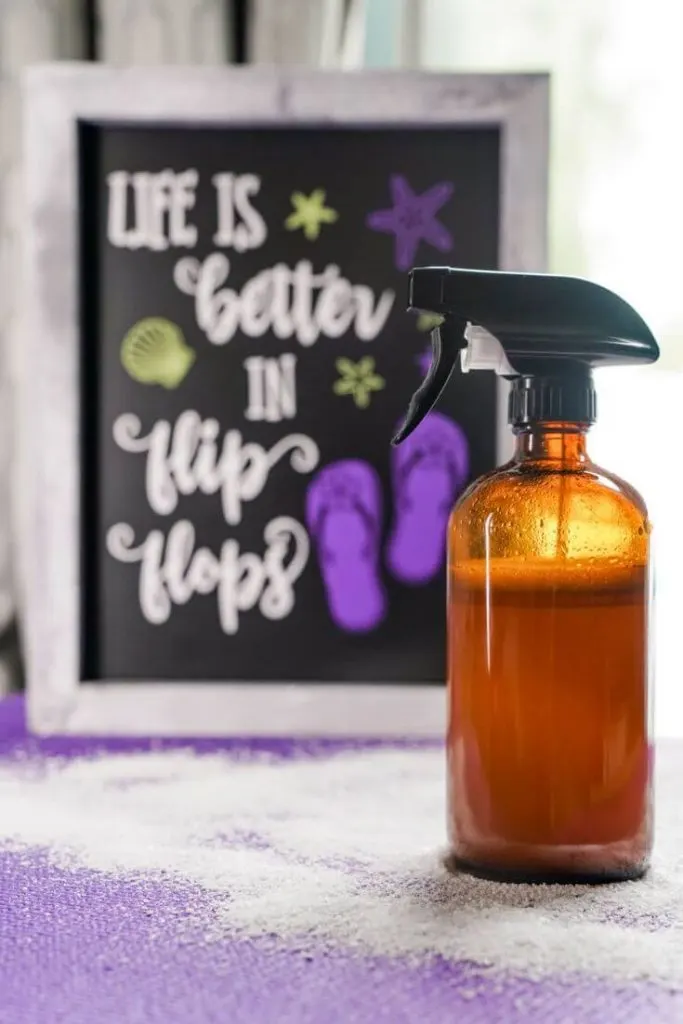 Sea Salt Spray Ingredients
What makes this sea salt spray different from any other? High-quality ingredients! We don't use fillers or toxic ingredients around here; learn more about what each ingredient in our recipe does!
Distilled Water
Why use distilled water when you have tap water at home? Distilled water is a pure form of water free of heavy mineral deposits, making it the ideal choice in products you'll be leaving in your hair!
This hydrosol is a cleansing agent and has a light, pleasant scent. It gets rid of buildup and reduces excess oil on your scalp.
Epsom salt contains a lot of minerals that can help stimulate hair growth and maintain a healthy scalp. This also gives this sea salt spray the magical ability to create volume and texture in fine or flat hair. So why not use table salt? Epsom salt is a more pure form of salt that is free from excess minerals that might damage hair.
Just like Epsom salt, this salt helps you maintain a healthy scalp. It also adds hold, volume, and additional texture to hair, giving you those natural waves!
This probiotic-based preservative will help extend the life of your sea salt spray. It protects products from bacteria and fungi.
Argan oil is a wonder oil for hair. In this recipe, it helps hydrate hair and is a moisturizing ingredient that seals in moisture so that your hair does not become dry or brittle. It also adds extra shine!
This hydrating ingredient helps lock in moisture and is full of vitamins and minerals that your hair needs! Aloe vera gel also adds extra shine and bounce, helping give your hair the extra boost you're after!
How do I make sea salt spray at home?
This homemade sea salt spray recipe is easy to make and full of natural ingredients that you and your hair will love! Gather your ingredients, mix your water and hydrosol, and heat. Then add in your salts and oils. Once everything is combined, you will reduce the temperature and add your preservative. Check your pH to ensure the preservative will work effectively. Then all you need to do is pour it into a clean spray bottle!
Keep reading for the full recipe below!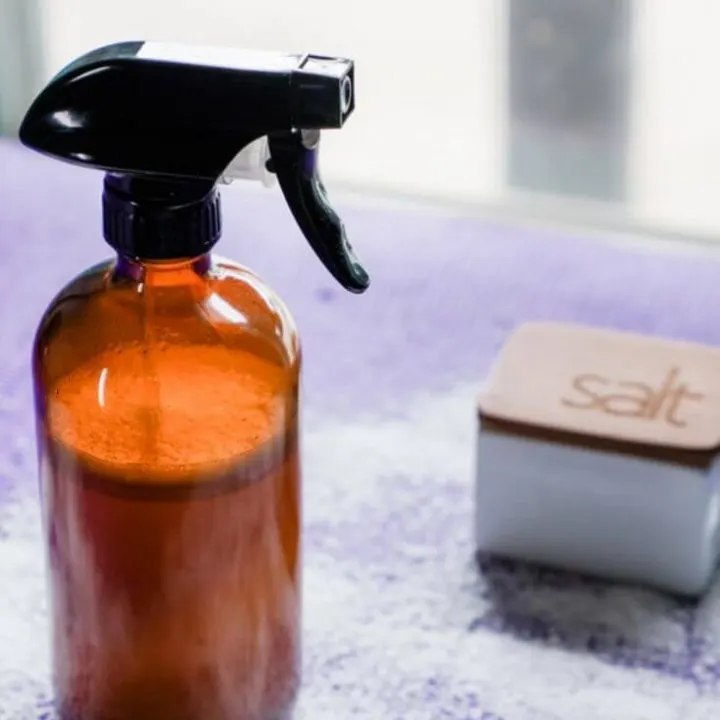 DIY Sea Salt Spray
Get beachy waves with this DIY sea salt spray!
Instructions
Mix hydrosol and water, heat in microwave until almost boiling
Add argan oil, aloe vera and salts and mix until fully dissolved
Once temperature falls below 70C/158F, check pH to ensure it falls between 3-8
Add Leucidal SF Max Preservative and mix well
Re-test pH and adjust to between 3-8 for preservative to effectively work
Notes
The hydrosol I chose was already preserved so I reduced the amount of preservative in the formula from 4% to 3%.
Recommended Products
As an Amazon Associate and member of other affiliate programs, I earn from qualifying purchases.
DIY Sea Salt Spray FAQs
Have some questions about sea salt sprays? Let me go ahead and answer some of them for you!
Should I wash my hair before using sea salt spray?
When using a sea salt spray, it is not recommended that you wash your hair beforehand. Having clean hair that has been stripped of natural oils will reduce the hold and volume that you will get from the sea salt spray. Having wet hair will reduce the texture that you get. If you do need to wash your hair beforehand, be sure that it is completely dry prior to applying your spray!
Why does salt water make hair wavy?
Sea salt spray makes hair wavy or more curly because it dries out the hair strand. This makes it shorter, causing the hair to become wavy. Your hair type will determine how much more texture your hair gains; sea salt spray will not make straight hair curly, but it will add a natural soft wave to your hair.
Is sea salt spray like hairspray?
Sea salt spray can be used as a lighter, natural alternative to hairspray. If you're looking to cut out toxic chemicals in your hair products, then trying out a natural sea salt spray on days when you need a lighter hold might be the way to go!
Is sea salt spray bad for curly hair?
Sea salt spray can damage hair if it is overused, and use a sea salt spray that does not moisturize your hair. If you have curly hair and want to use a salt water spray, then try out this recipe that also moisturizes. It might not make your hair curlier, but it will improve hair texture. Curly-haired girls can use sea salt spray, too; just be sure you don't overuse it!
Does sea salt spray work?
Sea salt hair spray works really well for many hair types, including oily hair or fine hair! It works to help add texture and volume with a light hold that will give you natural beach waves; for best results, use your sea salt spray on dry, unwashed hair!
Beachy hair? Don't care! If you want to achieve that natural, beachy look, then making your own DIY sea salt spray is the way to go this summer! This easy-to-use hair care product is the best way to get beach hair and just the right amount of texture to your luscious locks!
Try this recipe out today and get those beach vibes you've been craving right at home!