If you have a few simple ingredients lying around, you can make homemade dry shampoo in just a few minutes! Completely natural and safe!
Have you ever overslept, woke up and realized you are now late for work or an appointment and there's no time to wash your hair?
You look in the mirror and cringe knowing you can't possibly go out in public with your hair a greasy mess.
Some of you may grab a hat and throw it on. Problem solved. Unfortunately, I am not really a hat person.
But, thankfully there is another option.
Dry Shampoo!!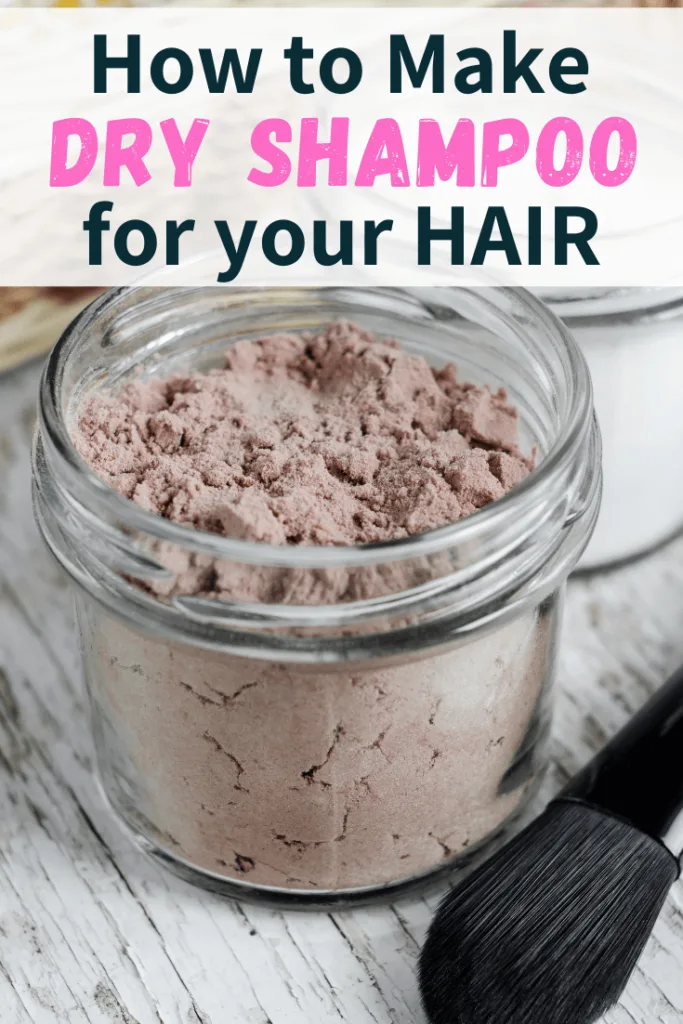 What is dry shampoo and how does it work?
Dry shampoo is a hair care product that is used to refresh hair that is flat and greasy without washing. Dry shampoos typically have powder agents in them that absorb oil and sweat from the hair and scalp to help it appear less greasy.
Many dry shampoos also have added fragrances to help hair smell fresh in between washes.
Why use a dry shampoo?
Dry shampoo is perfect for those moments when you have somewhere to be and no time to wash your hair. Dry shampoo freshens your hair by absorbing the excess oil that makes it look greasy.
It can help unwashed hair appear less greasy and often adds a little extra volume to make your second (or third) day hair look fresher!
Please note: Dry shampoo does not actually clean your hair and shouldn't replace washing. Sorry to disappoint if you were thinking you wouldn't ever have to wash your hair again. 🙂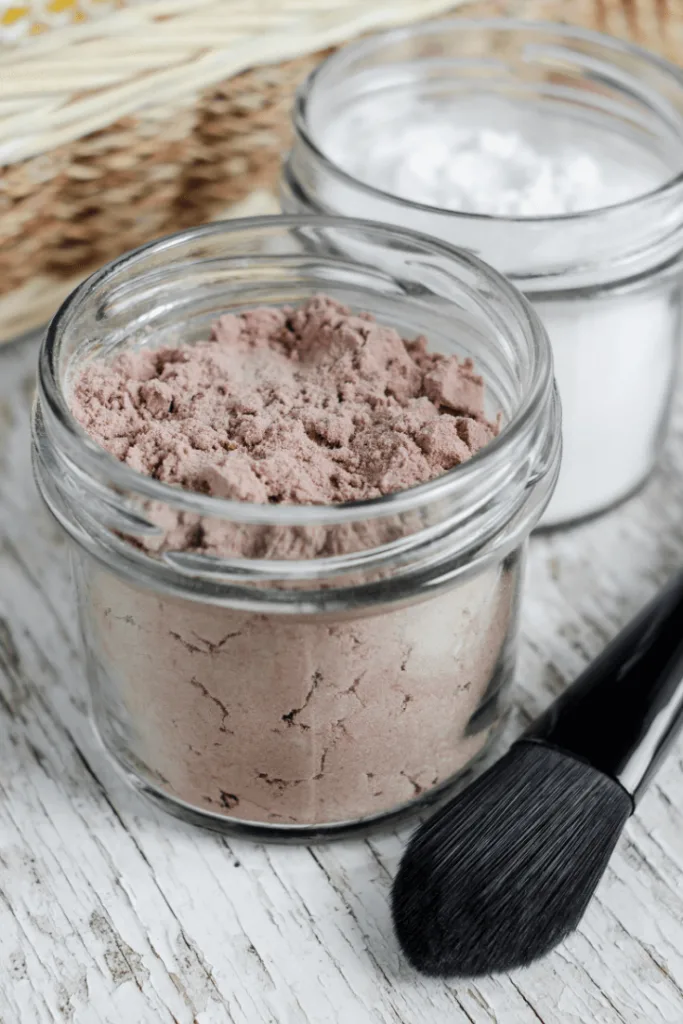 Is dry shampoo good for hair?
Most people do not have any issues using dry shampoo occasionally. While dry shampoo isn't good for your hair when overused, it can typically be used without problems.
There aren't any things in dry shampoo that make it 'good' for hair. It only refreshes hair and makes it look less greasy. It is important to keep in mind that dry shampoo does not clean hair.
How can I keep my hair clean without washing it everyday?
If you want to reduce the greasiness of hair while improving the volume, look, and feel of your hair without washing it, you should give dry shampoo a try!
If you need a quick fix once or twice a week but can't get to the shower, dry shampoo could be the answer you need! While it won't clean your hair or scalp, it can freshen up your hair to get you through the day!
There isn't a way to get around washing your hair regularly and maintaining scalp hygiene, sorry to burst your bubble! The best way to not wash your hair every day is to 'train' your hair by letting it go through a detox.
We encourage our readers to use natural hair care products that encourage your scalp to produce a normal amount of oil on wash your hair as needed. Every head of hair is different, so learn what works best for you and your hair!
What is the Best Dry Shampoo?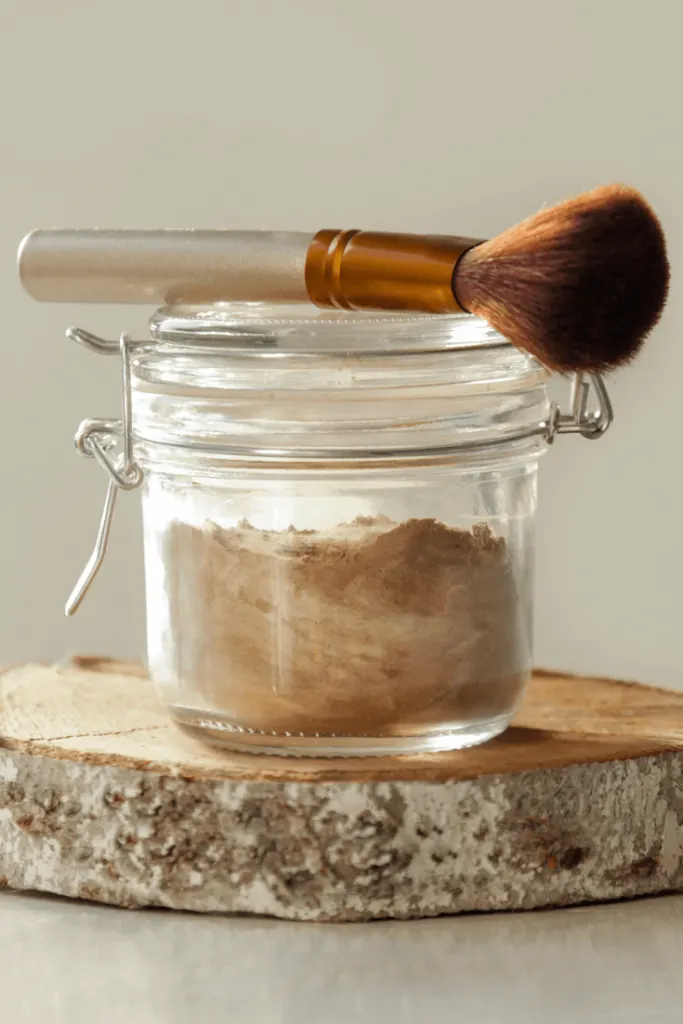 Well, first let's talk about what is NOT the best dry shampoo. I have listed some of the popular brands of dry shampoo below and I would recommend avoiding them at all cost.
They all, unfortunately, have pretty bad ratings in the Skin Deep Database and include ingredients that have been linked to cancer, allergies and asthma.
You can click on each link to read more about the ingredients in each dry shampoo and their side effects.
So, the best dry shampoo, in my opinion, is one that you make yourself with a few simple ingredients. Not only will you save money, but you will know for sure that you are using a safe natural dry shampoo.
Are there different dry shampoos for light and dark hair?
There are different dry shampoos for light and dark hair? If you have dark hair and you've used a white dry shampoo, you know how hard it is to blend the powder into your hair without leaving white, chalky spots.
With our DIY dry shampoo you can add cocoa powder to bring the shampoo to your hair color to avoid light spots in your hair after application!
If you're trying to transition to a more natural haircare system, then give our DIY dry shampoo a try!
How to Make Homemade Dry Shampoo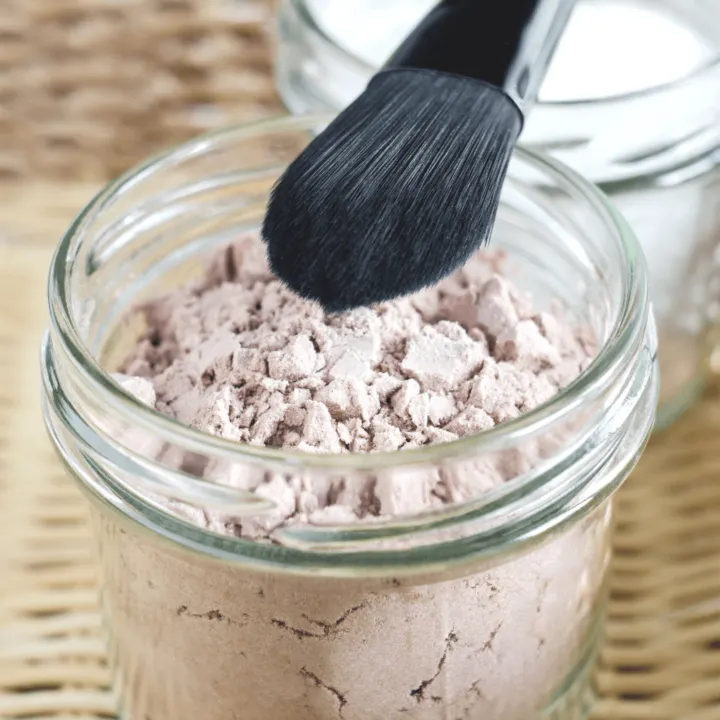 Homemade Dry Shampoo Recipe
This homemade dry shampoo recipe gives you options for light and dark hair.
Materials
Ingredients for Light Hair
Ingredients for Dark Hair
Instructions
Choose whether you will be making dry shampoo for light or dark hair.
Mix ingredients together and store in a glass container.
Notes
Homemade dry shampoo can be applied several ways:
Sprinkle it onto roots using a shaker or your fingers. Then comb through hair or just tousle with your fingers.
Use an old makeup brush to brush the dry shampoo onto your roots. This can be quite messy so I was looking for a better option and I found a refillable makeup brush on Amazon for $5. This would be perfect for applying your dry shampoo without making a huge mess.
Recommended Products
As an Amazon Associate and member of other affiliate programs, I earn from qualifying purchases.
More Dry Shampoo Questions Aswered:
Check out these frequently asked questions all about dry shampoo.
How do you use dry shampoo?
There are many different kinds of dry shampoo that you can purchase at salons and stores. These dry shampoos can often contain unneeded chemicals and fragrances that can cause damage to hair and dry out your scalp.
We recommend using any storebought dry shampoos as labeled and use them occasionally. Many of those shampoos come in an aerosol can that you spray onto your hair.
If you choose to make your own dry shampoo, we like to use makeup brushes to apply it to hair in areas that it is needed!
How long does dry shampoo last in hair?
Dry shampoo typically can last an entire day if it is applied to hair properly. Depending on your hair type, it may last two days. We do recommend washing your hair in between applications of dry shampoo to remove buildup and clean your hair and scalp.
How many days in a row can you use dry shampoo?
While it may seem tempting to use dry shampoo multiple days in a row, it is not recommended to apply dry shampoo to your hair multiple times without washes in between applications.
Dry shampoo does not clean your hair or scalp and it can cause additional buildup if it is not washed out. Dry shampoo can also cause hair to become dry and cause scalp irritation if a lot of it builds up.
How often should you apply dry shampoo?
How often you can apply dry shampoo depends on your hair type an dhow it tolerates products. We typically recommend washing your hair in between applications of dry shampoo and not to apply it multiple days in a row.
Most people can use dry shampoo 2 to 3 times per week. If you overuse dry shampoo it could damage hair by stripping it of all its natural oils.
Have you ever tried homemade dry shampoo? I would love to hear about your experience!
If you've enjoyed learning all about dry shampoo, be sure to share this post to social media and Pin it for later!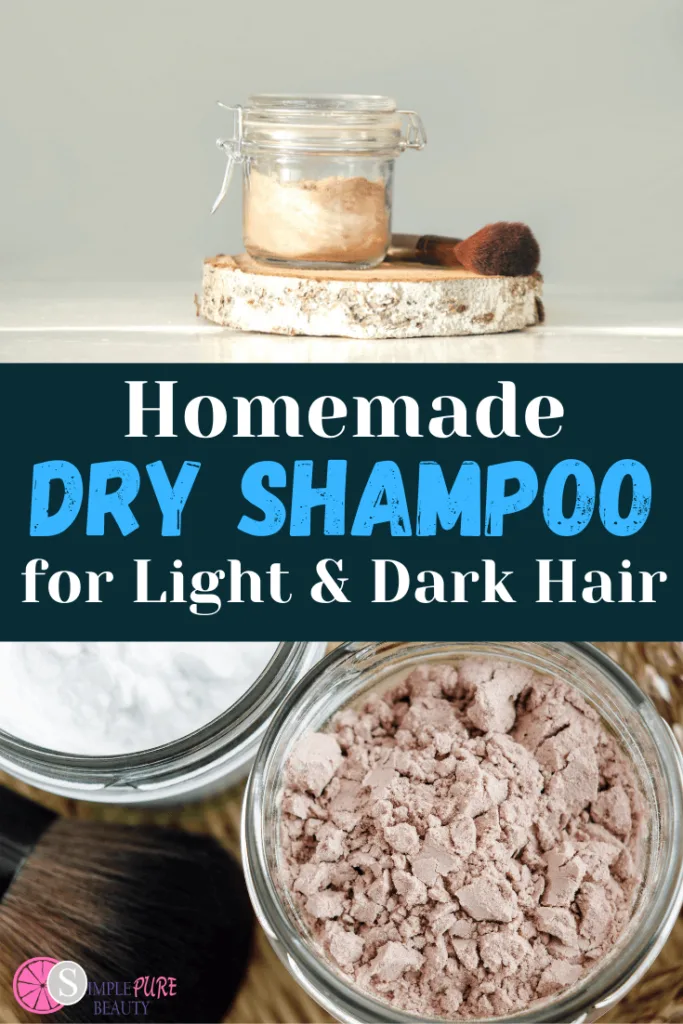 More Natural Hair Care Posts: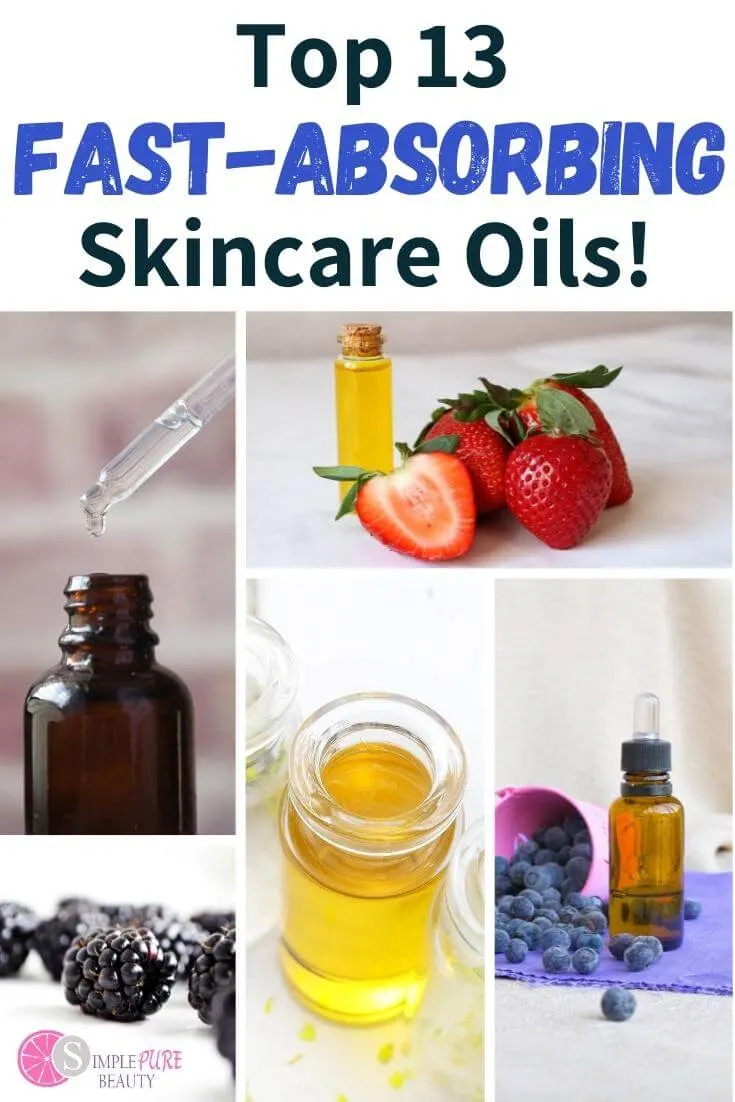 Sometimes when you are creating DIY skincare recipes, certain carrier oils are too heavy and leave a greasy feeling on the skin. The good news …