If you're spending too much time blow drying and straightening your curly locks, let me show you how to get sleek, straight hair in under 5 minutes!
I was sent a complimentary DAFNI Hair Straightening Brush to try, but all opinions are my own. 🙂
It's kind of funny, most of the time people with curly hair want straight hair and those with straight hair would love curly hair…
I think a lot of us fall somewhere between curly and straight.
For instance, certain sections of my hair are wavy while the rest is pretty straight. There's not enough curly hair to wear it curly, but not totally straight either.
So most of the time I have to blow dry it straight and use a flat iron or curling iron on it. There's no just letting it dry on it's own because that's just not pretty…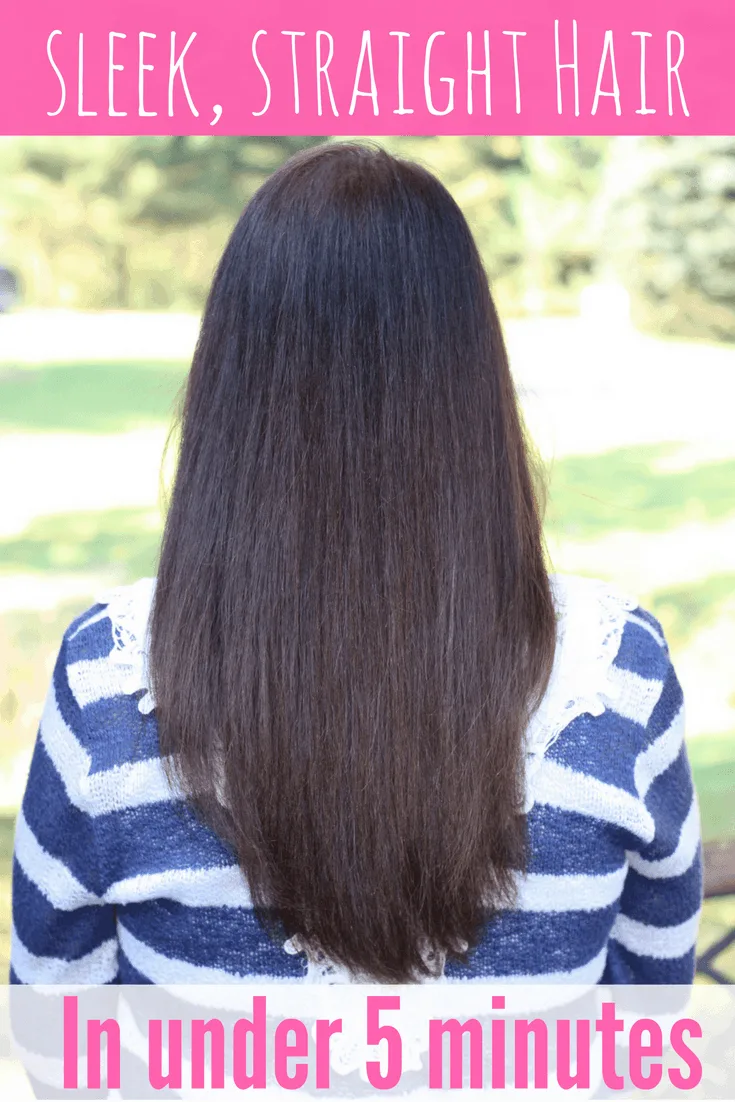 It's a lot of work to wash, dry and straighten my hair, which is why I was really intrigued to learn more about the DAFNI Hair Straightening Ceramic Brush. The thought of straightening my hair in minutes was very alluring.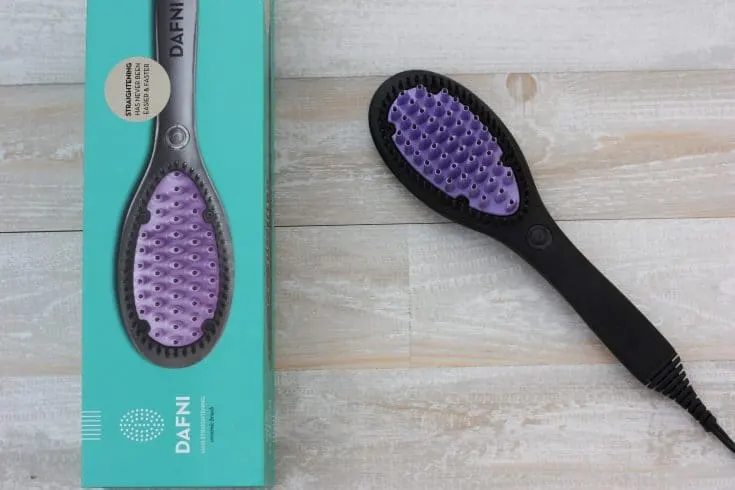 The DAFNI was invented by Sharon Rabi and her father Kobi after 3 years of research and failures. It is the only ceramic straightening brush and was created by this father-daughter duo in the basement of their home.
They claim that the DAFNI can straighten your hair up to 10 times faster than other methods. Now that is quite a claim that I was ready to put to the test.
What Makes the DAFNI Special?
Have you ever tried to blow dry your hair with a hair dryer and a round brush? My hair stylist makes it look so easy but I've never been able to get the hang of it. It can be exhausting and for me, still required curling or using a straightener after.
The DAFNI is a hair brush and flat iron in one. It's as simple as that. Literally all you do is plug it in and brush your hair straight.
The DAFNI is a huge time saver. I was skeptical but I am a believer now. I can straighten my hair in about 5 minutes and I no longer have to use the hair dryer and then a flat iron. I can let my hair dry on it's own and it is still a breeze to straighten.
The DAFNI lets you straighten large sections of hair at one time. You don't have to pin up portions of hair while straightening others. The unique surface of the brush is wider than most straighteners letting you work on all of your hair at once. This is a huge time saver.
DAFNI is safe for your hair. According to their website, "DAFNI was developed to operate at the recommended temperature of 185˚C / 365˚F and maintain constant heat. It effectively straightens your hair without harming it, and is safe for daily use."
How to Use the DAFNI:
Well, thankfully there is nothing complicated about using the DAFNI Straightening Brush. Just plug it in, let it heat up and brush your hair. You do need to make sure that your hair makes contact with the ceramic plate for the best results.
One note: You do have to have some length to your hair for this to work. It will not work on really short, curly hair.
I have been using the DAFNI for several weeks now and I love it. But like I mentioned before, my hair isn't super curly. So I enlisted the help of my mom. Her hair is naturally curly and I wanted to see how the DAFNI would work on her hair.
Well, as you can see it did awesome and only took a few minutes to straighten and smooth her curly, frizzy hair: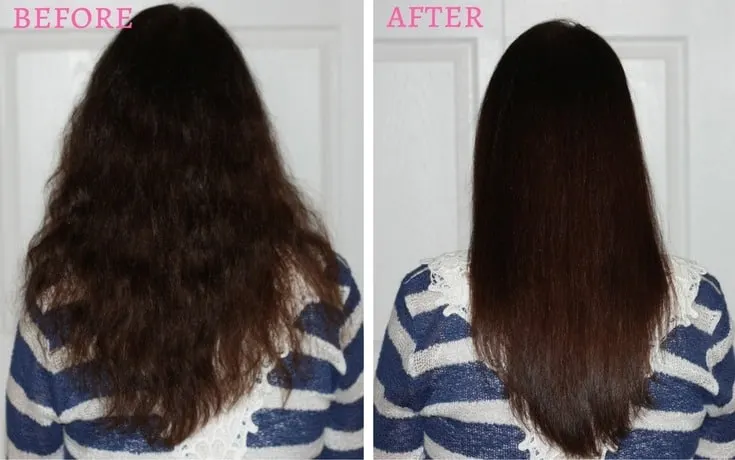 Pretty awesome, huh? 🙂
The best price I've seen for the DAFNI is on Amazon. Click here to visit their website for more information or to get a DAFNI for yourself!
Here's to beautiful straightened hair in UNDER 5 minutes!