Hair Loss is no fun especially as a woman. There are many causes, but using a natural shampoo for hair growth is a great way to start fighting it.
This is a sponsored post written by me on behalf of Phillip Adam. All opinions are 100% mine.
Hair loss, mmmm, this is not a fun topic especially for women.
It's kind of funny, I never really thought I would have to worry about hair loss. I've always had an abundance of super thick hair.
Well until the last few years that is…
Many things can lead to hair loss in women and stress and grief seem to play a big role in the loss I've experienced.
When it comes to our hair, it's important to understand exactly what we are putting on it to take care of it, right?
I'm all about giving my hair the same treatment that I give the rest of my body, and that's to "feed" it things that are good for it, and chemical-free as well.
Ever since I started experiencing hair loss I've looked for a shampoo that would help with hair growth as well as a more natural shampoo and conditioner option.
And I'm excited to share today some awesome information about a more natural shampoo option out there that can also help with hair growth!
But first, here's some other information that will give a little background on why I've been wanting to go chemical-free for quite some time.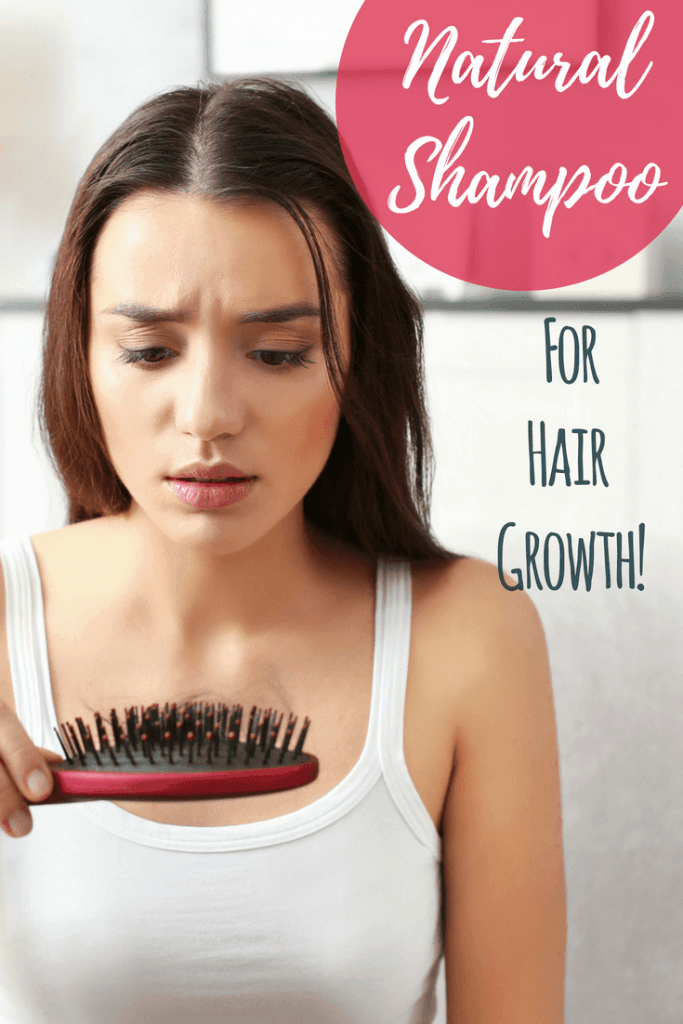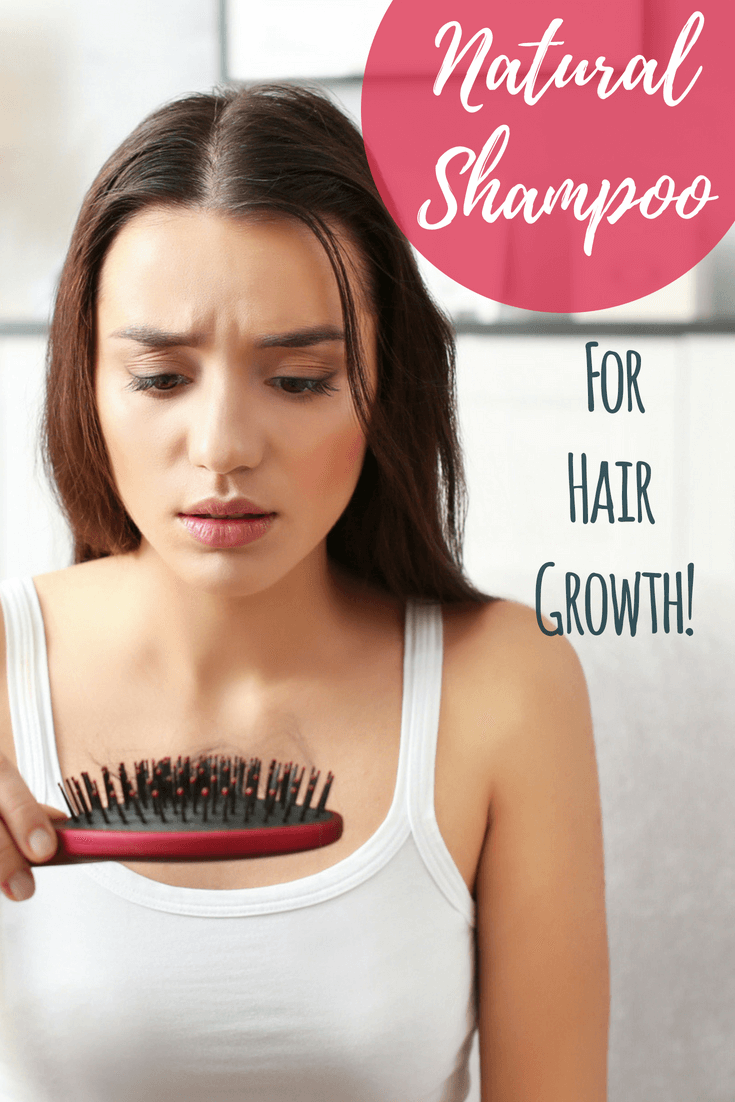 Hair loss causes for women
Losing hair can be caused by a number of different reasons.
While it can be hereditary, other factors can cause hair loss for women as well. Stress, poor diet, pregnancy, and even common chemicals that are found in everyday shampoos are all examples of different things that can actually cause your hair to become brittle, and even possibly fall out.
Why using a natural shampoo and conditioner is important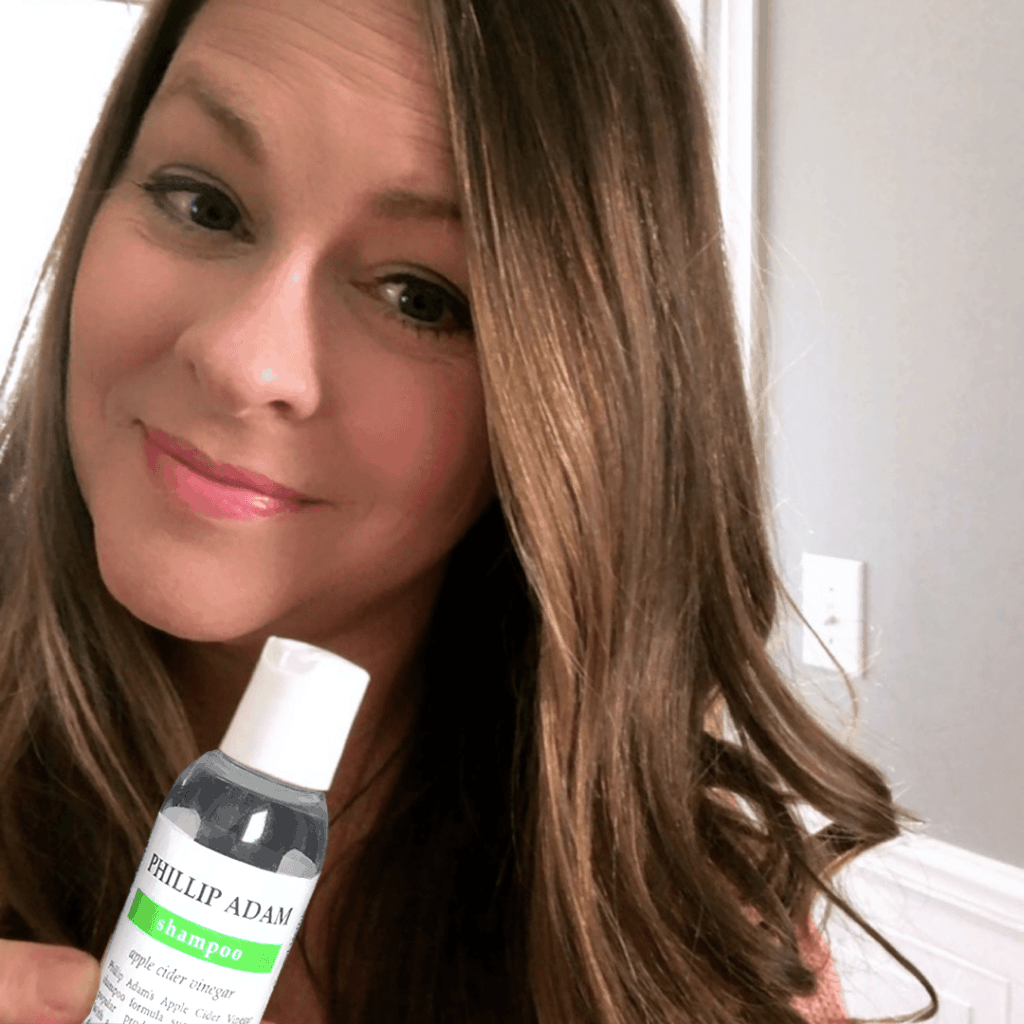 Think about your hair as you would your skin. It's a part of your body that is attached to your scalp, right?
And if you are putting those harsh chemicals from shampoos and conditioners on your hair that isn't natural, do you think that there is a possibility that those chemicals could affect your scalp and other areas of your body as well?
Absolutely. It's one of the biggest red flags when it comes to dry and itchy scalp.
The great thing about using a natural shampoo and conditioner is that you are using a product that often has natural ingredients in it that actually help to moisturize your hair AND your scalp.
Plus, anything that you can do from keeping those chemicals away from your body, the better!
Why synthetic fragrances should be avoided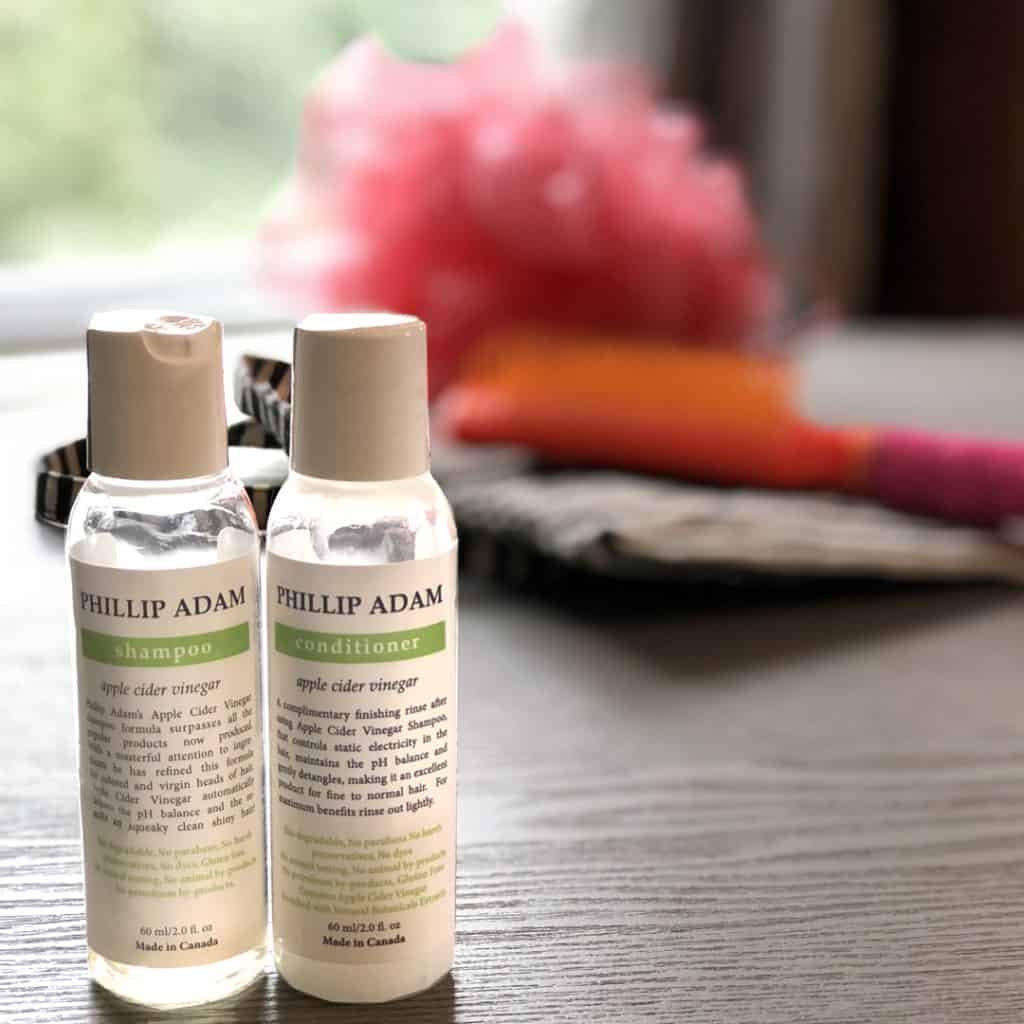 Back before my days of natural shampoo, I would walk up and down the aisle and open every shampoo lid and see which fragrance I thought smelled the best.
But back then I didn't know what I do now about synthetic fragrances. In my opinion, it's best to avoid them whenever possible.
Why?
Because synthetic fragrances are composed of multiple chemicals (possibly hundreds). Chemicals that are not only lingering on top of your head and hair but also being breathed by you as well and absorbed into your bloodstream through the skin.
In the U.S., there is actually a way for the word "fragrance" to appear on the ingredient list and be the one-stop shop word for hundreds of chemicals that don't have to be disclosed.
If that isn't enough to make you want to avoid it, I don't know what is!
When it comes to using a natural shampoo, I've recently found Phillip Adam and I'm so excited. They use plant-based products and offer full disclosure on all the ingredients in their shampoo!
And the best part, I can read, understand and educate myself on what each ingredient is before I buy and try!
The safer way Phillip Adam scents their shampoos and conditioner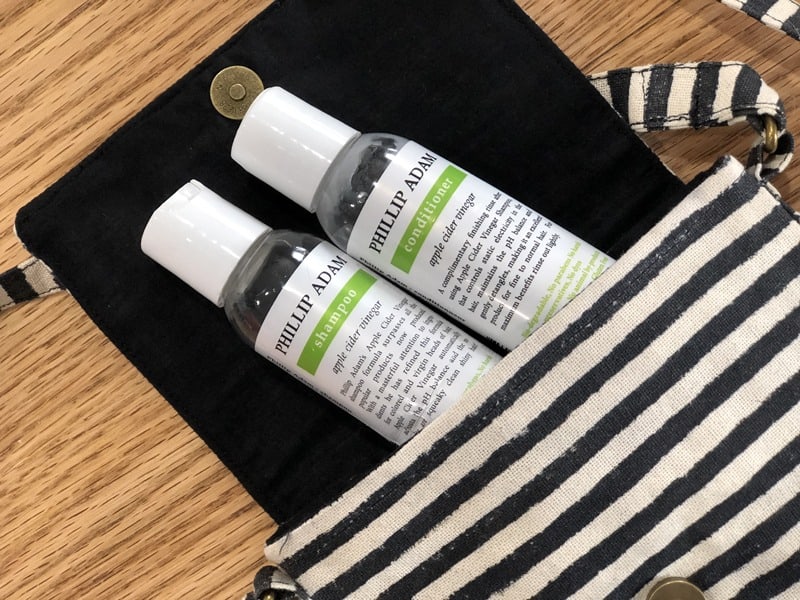 Ok, let's be honest. No matter how "crunchy" we are still want to smell nice. And I LOVE the smell of this shampoo and conditioner!
They use plant-based ingredients for their products and they scent their natural shampoos and conditioners with:
Pyrus Malus (Apple Extract)

The smell of apple is amazing! Not only do they use this in their shampoos, but also in their line of conditioners and hand and body lotions as well.

Communic Extract (Pear Extract)

Another great scent that I've come to enjoy within their line of shampoo and conditioner. I love that it's a unique scent different from most others out there.

Lime Essential Oil

Essential oil scents are a great way to have the smell last for quite some time as well, and with this lime choice, your hair will be smelling great all day!
Those are just a few of the ways that Phillip Adams makes certain to naturally scent their shampoos and conditions.
Stimulating Hair Growth
While Philip Adam doesn't say their shampoos and conditioners are specifically for hair loss, they include a very important ingredient.
Rosemary Leaf Extract: which has been shown to stimulate new hair growth.
So for me, I will be sticking with this natural shampoo that smells good and has Rosemary in it!
Want to try some for yourself, just visit www.PhillipAdam.com today.
This is the Shampoo and Conditioner I have been using and LOVE!