This Easy Dairy Free Vegan Brownie Bites recipe is not only simple to make, it's full of ingredients that will knock your socks off! So healthy it's ridiculous!
This is a sponsored post written by me on behalf of Detox Organics. All opinions are 100% mine.
I love brownies. I'll be the first to admit that if there is a brownie in the room, I'm going to want to taste test it. And then after I taste test that brownie bite…I'm going to want to eat a whole one.
There is just something so delicious about brownies that keeps me coming back each and every time.
Growing up, I never considered all the ingredients that were added to brownies. I just knew the end result after they were cooked were that they tasted good. Little did I know, traditional brownies can be packed full of ingredients that aren't healthy. Shocking, right?
Would those beautiful brownies really betray you and fill you full of unhealthy ingredients? Sadly, the answer is yes.
Lucky for you, I've got an amazing recipe to share with you that will truly "wow" you and your taste buds. This Easy Vegan Brownie Bites recipe is not only simple to make, it's full of ingredients that you can be happy eating as well!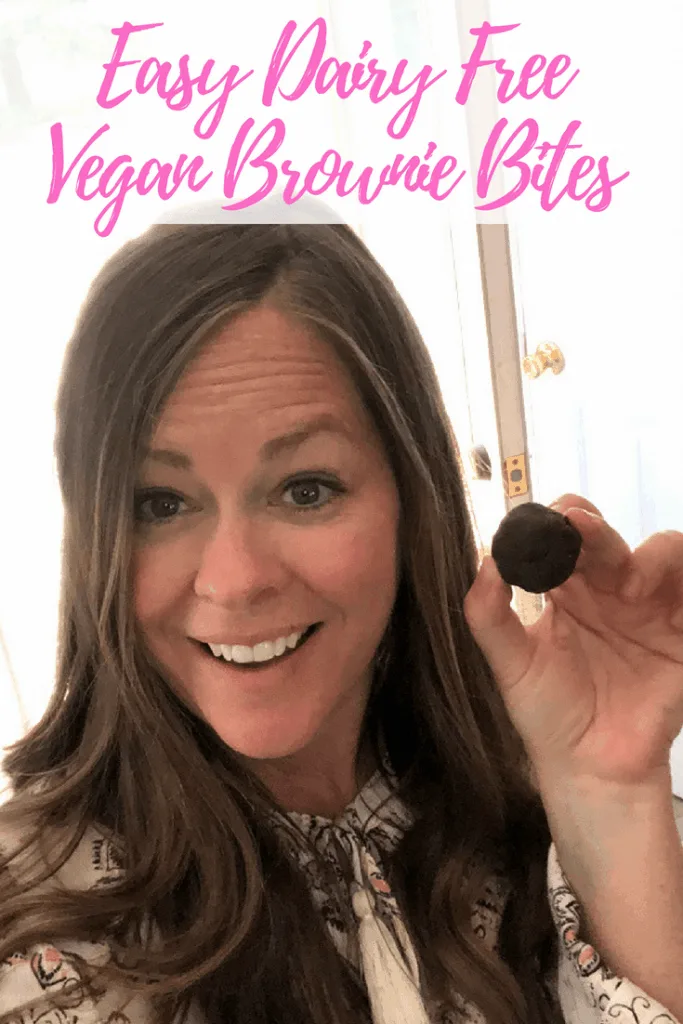 And the best part? These vegan brownie bites are no bake! From start to finish, there is absolutely no reason to have to turn on your oven. AT ALL. That is music to my ears! During these hot summer months, the last thing that I want to do is crank on my oven if I don't have to!
How is it possible that these Easy Vegan Brownie Bites are Healthy?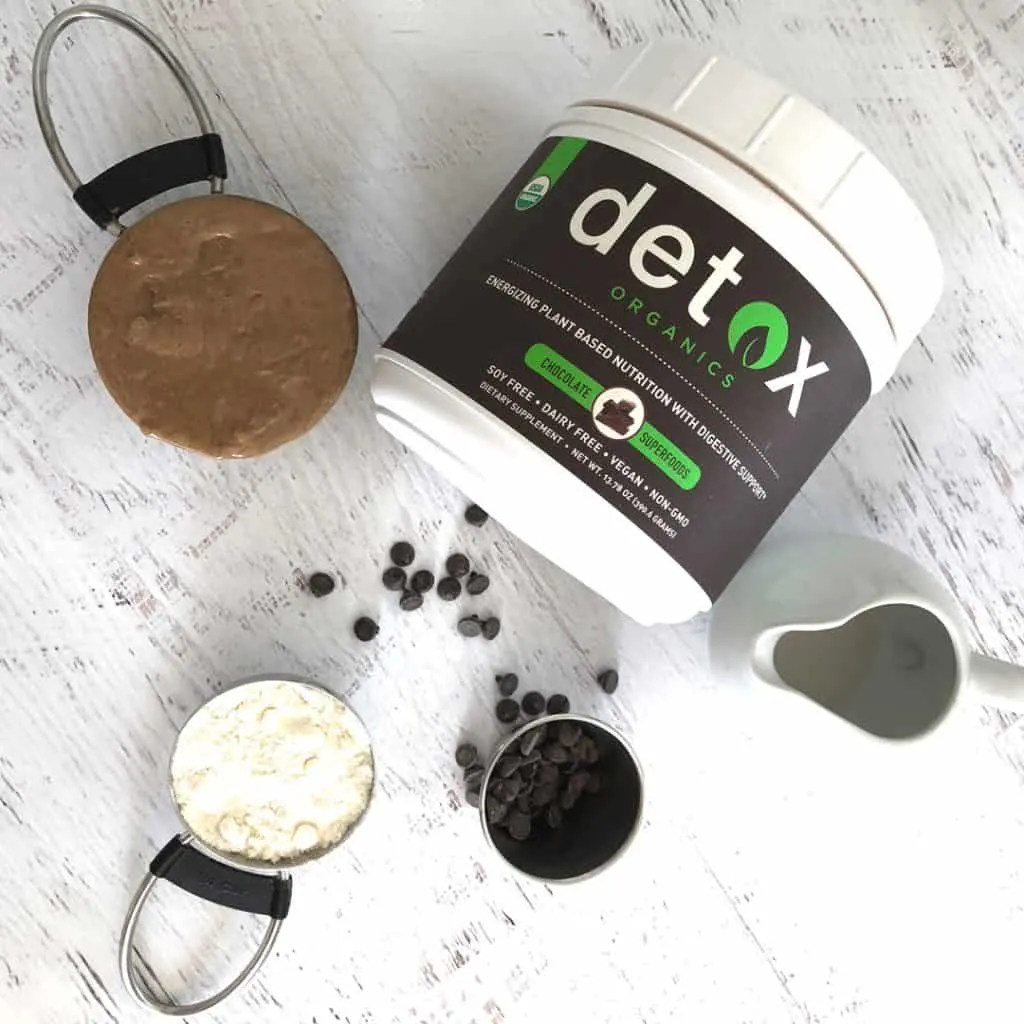 It's simple, really. Not only are these vegan brownie bites full of healthy ingredients but they are vegan and dairy-free as well!
For starters, the unhealthy chocolate that is traditionally found in brownies is replaced by the super healthy Detox Organics Chocolate Superfood.
As you know if you've tried a few of my other recipes, I'm crazy about using Detox Organics!
I love how Detox Organics is packed full of so many amazing ingredients that can help to reduce bloating and support your overall health!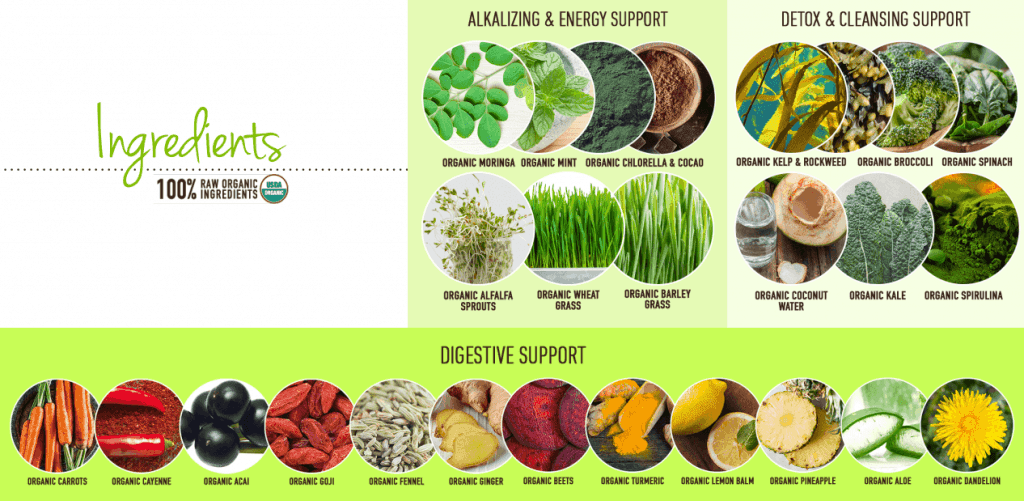 In addition to using the Detox Organics Chocolate Superfood, these vegan brownie bites also have natural almond butter and vanilla almond milk as well. All in all, this recipe has 7 ingredients that are healthy and good for you!
Is it possible to have a brownie each and every day? ABSOLUTELY. You can snack away and feel guilt-free!
With this alternative healthy vegan brownie bites no-bake recipe, you can have your dessert whenever you want!
What else can Detox Organics be Used In?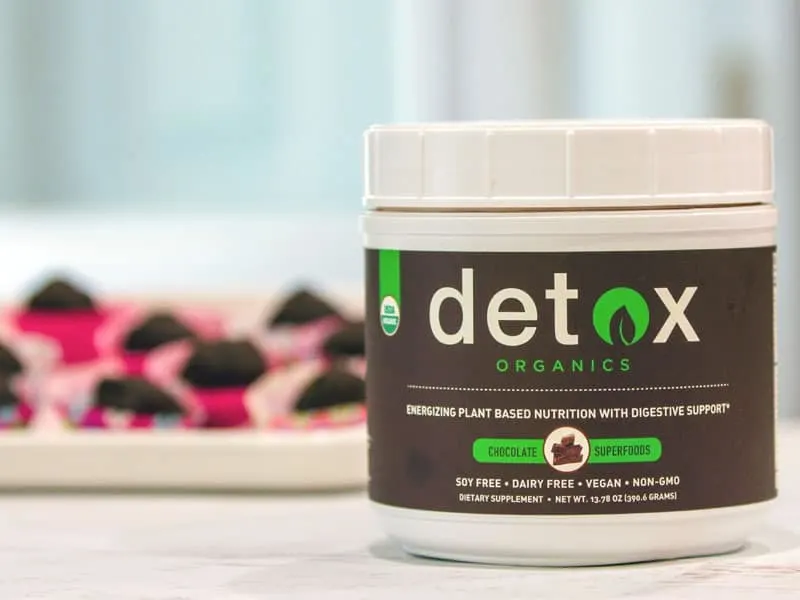 The short answer, so many recipes!
You can check out my other recipe that uses Detox Organics to make a delicious Frozen Hot Chocolate, or play with yourself and add to some of your own recipes.
Truth be told, you don't even really need a recipe to add it to to be able to get all the health benefits from Detox Organics. You can stir a scoop straight into a cup of milk to get those amazing health benefits as well!
Why Choose Detox Organics?
In my opinion, there are so many reasons why you should choose Detox Organics!
I love how it gives me energy and helps me get through the day.
I used to feel tired once I hit that mid-day slump before drinking Detox Organics, but now I can get through the day without having that energy letdown!
Wanting to give Detox Organics a Try?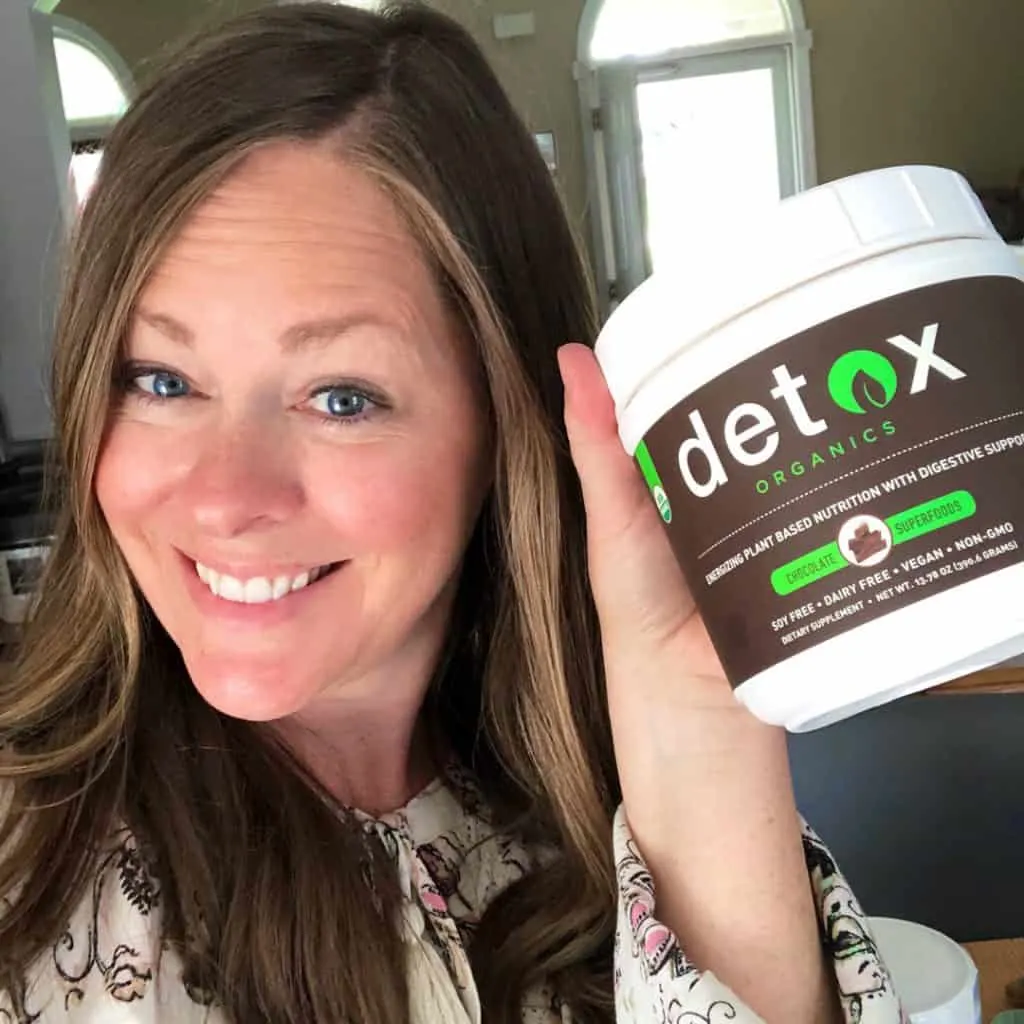 Ordering Detox Organics is super simple. All you need to do is visit their website and order online and before you know it, it will be delivered right to your front door! You can order it easily here.
Don't forget to use you use the Coupon Code: SIMPLEPURE when you check out! You will SAVE 15% off of your complete order!
Order early as this is one of the most popular items that they sell!
Ready to see this amazing Vegan Brownie Bite recipe? Your wait is over and it's time to treat those taste buds!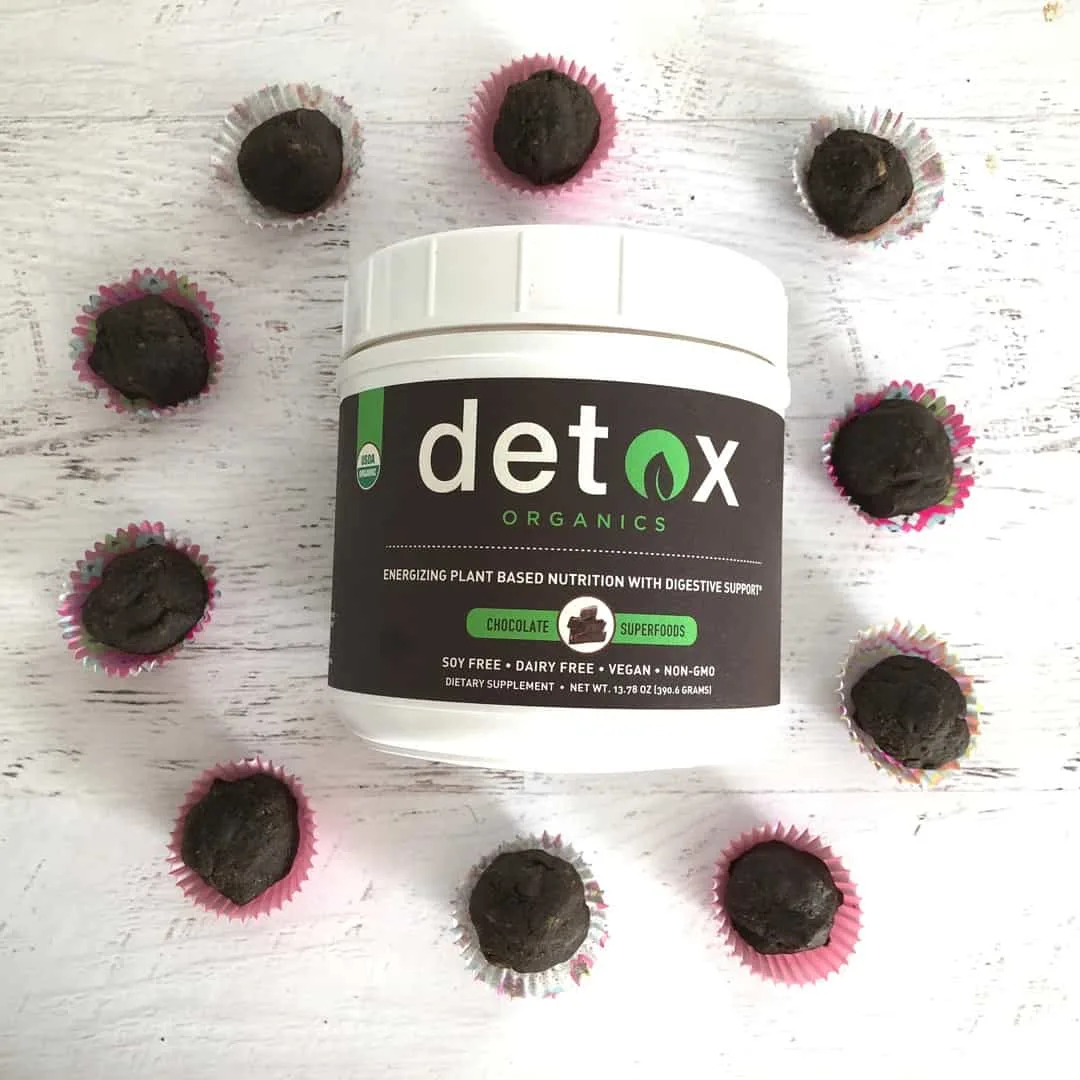 Dairy Free Vegan Brownie Bites
Additional Time:
30 minutes
Ingredients
3 scoops Detox Organics Chocolate Superfood
1/4 cup coconut flour
1/2 cup natural almond butter
2 TB coconut oil
1 tsp vanilla extract
2 TB unsweetened vanilla almond milk
5-10 drops liquid stevia (optional)
2 TB mini chocolate chips (such as Enjoy Life)
Instructions
Add all ingredients (minus stevia) to a mixing bowl.
Combine with a spoon. It may be easiest to finish mixing with your hands.
Taste mixture to determine how much stevia you'd like to add.
Roll into 12 mini balls, pressing firmly.
Refrigerate for at least 30 minutes for flavors to combine.
Store refrigerated for up to a week.
Notes
Plain stevia is great, but I've also tried Sweetleaf chocolate and vanilla creme flavors as well.
Plain or vanilla almond milk both work fine.