Looking for a treat for your skin? You'll love these homemade face scrub recipes and options!
Have you ever really stopped and gave the skin on your face a good hard look? It's interesting when you really get close…some people may see oily skin while others see dry..and some people may just see a need for some skin intervention and help.
Trust me, we've all been there. At some point in time in our lives, our skin has been…less than desirable. I've had dry skin, oily skin, acne…you name it. What I've learned through my years of understanding products is that the cleaners and scrubs that you use on your face actually matter a lot in helping it be healthy.
The great news? You can take charge of your skincare and create a facial scrub on your own. With these 13 different face scrub recipes, you have plenty of amazing options to find one that is perfect for you and your face!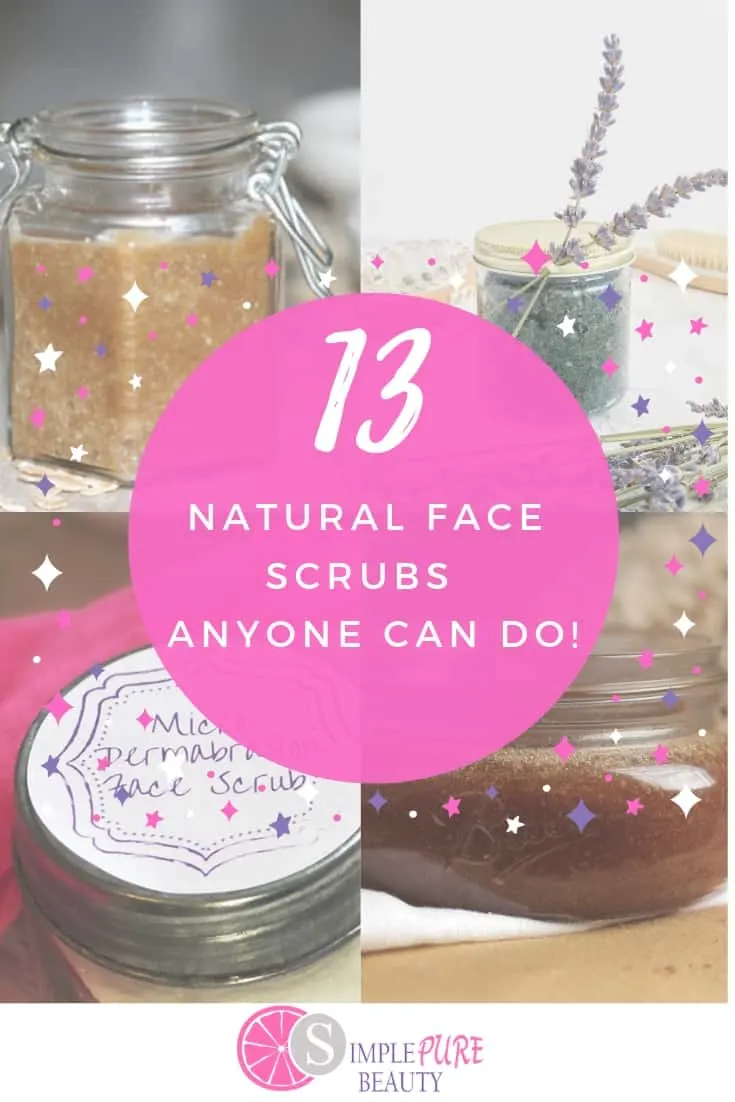 13 Homemade Face Scrubs Anyone Can Do!
I'm a firm believer in DIY products, and face scrubs are actually super simple to make!
Why would anyone want to make their own face scrub?
Simply put, the face scrubs that you purchase at the store are full of "who knows what". And while I've been down that road several times, I'm not doing it again. Taking charge of my skincare is awesome because I know exactly what I'm putting on my face. No chemicals…just all-natural options.
How hard is it to make a natural face scrub?
It's not hard at all! You may even find that you have some of the ingredients at home already! I love being able to use items in my home and create something that I can use every single day.
Don't forget…one of the best reasons to make your own DIY face scrub is that you can gift it to others as well! I've made face scrubs for Christmas, Easter and birthdays and everyone is always delighted to receive them.
Plus, you're then teaching those recipients just how amazing and different a homemade scrub feels from one that is purchased at the store.
Ready for some of the best homemade face scrub recipes out there?! You'll love making and using each and every one!
Homemade Face Scrubs
These homemade face scrubs are simple and easy to make. You'll love how they make your skin feel and look!

In no time at all, you'll start to notice differences on your facial skin from this homemade face scrubs!
And trust me on this one…you'll never want to go back to anything over-the-counter again!
Do you have a homemade face scrub recipe that you love and adore?