A DIY face scrub is perfect for when your skin needs a "pick-me-up." Whether it's been a long week or you just want that spa experience without the harsh chemicals, this easy DIY recipe is perfect. If you already make a lot of natural skin care products, you'll have everything on hand.
Do you ever just look in the mirror and your skin just looks blah? I have never had beautiful glowing skin. Let me tell you, but sometimes it just gets really bad.
Too many nights of being too lazy to wash my face. (yes, this happens way too often..)
You feel like you just have a layer of leftover makeup, dirt and debris sitting on your face. Ever happen to you?
Well, then you are going to love this recipe. It's super simple and will leave your face feeling clean and refreshed!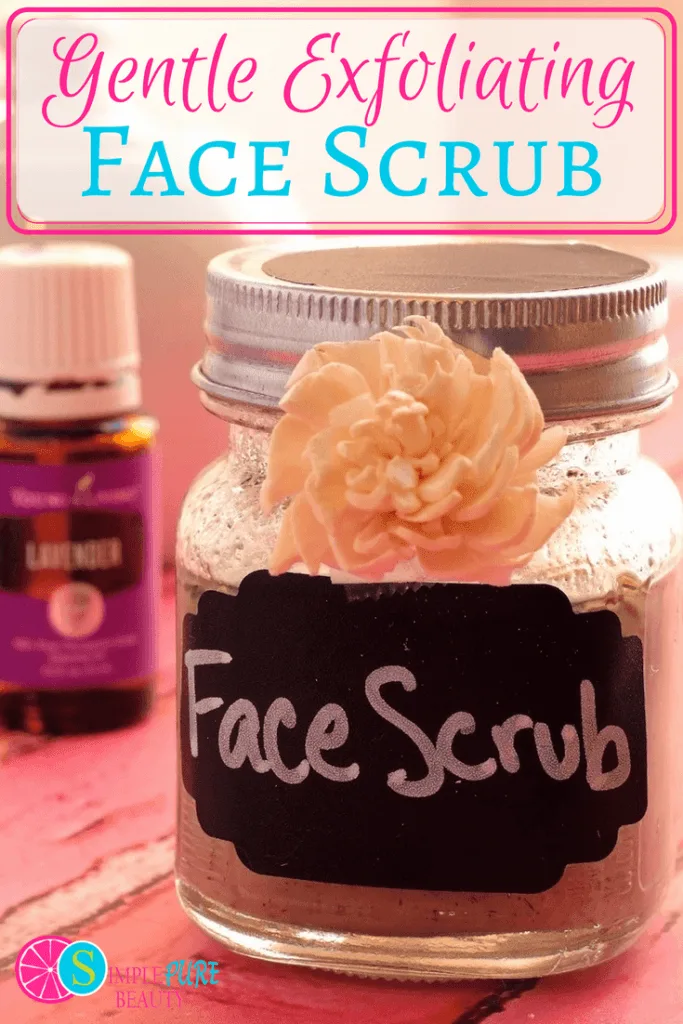 The Face Scrub Ingredients:
Sugar can be terrible for our insides, but few exfoliating ingredients are better for refreshing skin and locking in moisture than sugar because of its alpha hydroxy acids. Alpha hydroxy has been a hot ticket ingredient estheticians use in facial peels which are known to damage skin. It may take longer, but a good sugar exfoliate is far less damaging and far more satisfying than a chemical peel.
Coconut Oil is known for its deeply penetrating and skin nourishing properties and very high levels of Vitamin E.
Sweet Almond oil is light and penetrates quickly and easily into skin, carrying with it any additional ingredients in the blend just as deeply.
Lavender Essential Oil is amazing for the skin with its healing and soothing properties.
Note: You don't want to use a harsh, abrasive exfoliator on your face. These are fine for body scrubs but we need a gentler option for your face. Some examples are finely ground sugars and salts, powdered herbs, and oatmeal. Nothing harsh for the delicate skin on your face.
This is why we are going to grind the sugar before using it on the face.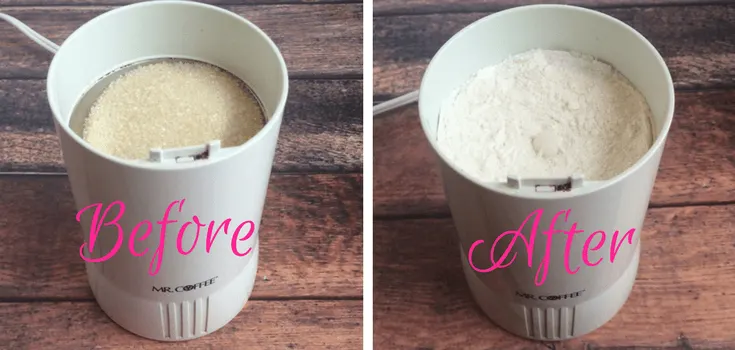 Also, we use coconut oil in this recipe, but feel free to experiment with your favorite carrier oil. You will probably need to use less carrier oil if not using coconut oil or the end product will be too runny.
Not sure which carrier oil is best for your skin type? You'll love this carrier oil cheat sheet!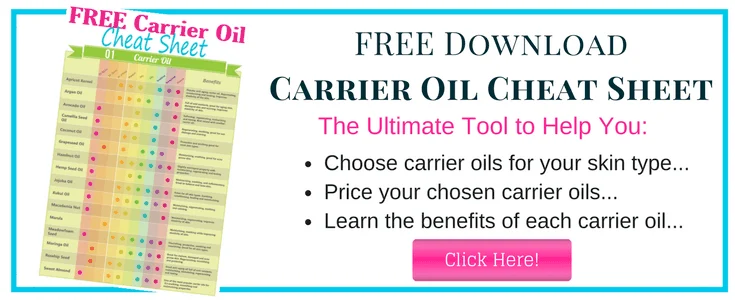 Alrighty then, are you ready to make this awesome face scrub?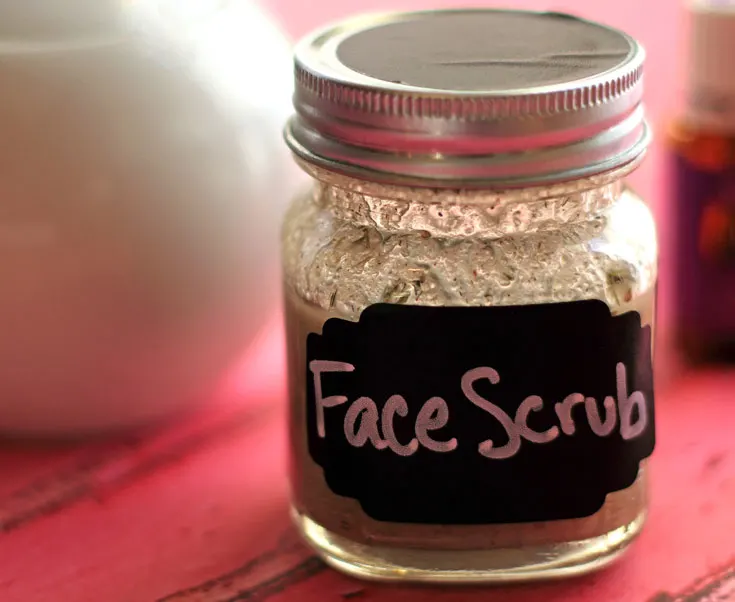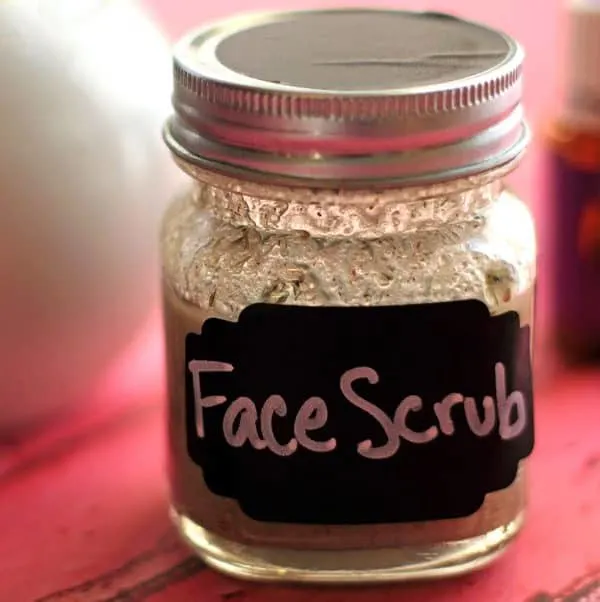 DIY Exfoliating Face Scrub
Instructions
Pulse the sugar in a food processor or coffee grinder until very fine grain, but not powdered sugar.
Mix all ingredients together either by hand or if needed professional grade, in a food processor until all ingredients well incorporated.
Recommended Products
As an Amazon Associate and member of other affiliate programs, I earn from qualifying purchases.
Love this recipe? Try another!
If you loved this sugar scrub, then let's take it up a notch. Emulsified sugar scrubs deliver a luxury experience alongside gentle exfoliation and top-notch hydration! Check out this recipe!