Jojoba oil is a wonderful ingredient that helps moisturize, control sebum production, and is super-powered to help your skin! Today we're going to dive into all of the Jojoba Oil Benefits for Skin!
Technically Jojoba Oil is not an oil but a liquid wax ester. Because Jojoba Oil contains very few triglycerides and is actually made up of esters and long chain fatty acids, it appears like an oil but behaves like a wax.
Jojoba oil is antibacterial and has antioxidants to help cleanse and protect your skin.
It is the perfect oil to add to your skincare routine if you are looking for an ingredient that balances moisturizing and skin healing!
Keep Reading to Learn all about the Jojoba Oil Benefits for Skin and how to use it in your skincare routine.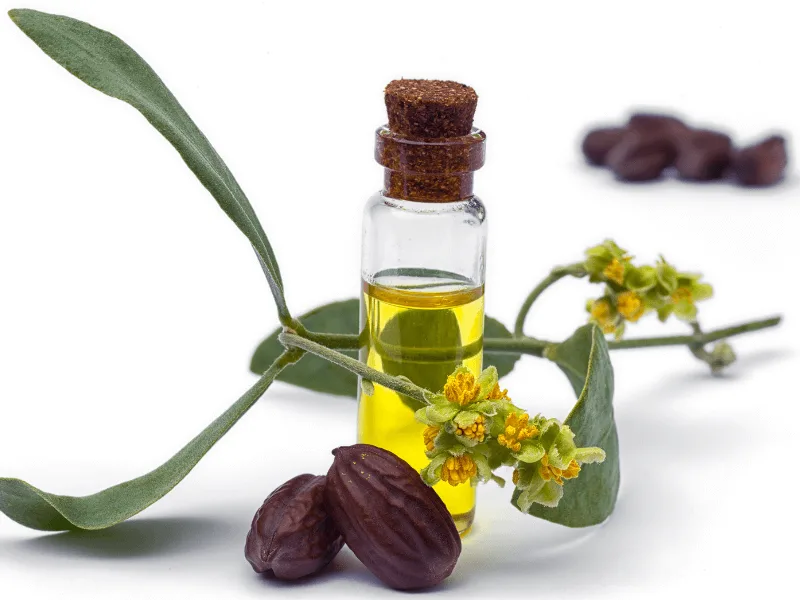 Jojob Oil for Skin Quick Facts
Jojoba Oil Scientific Name:
The scientific name for jojoba oil is Simmondsia chinensis.
Jojoba Oil Comedogenic Rating:
The comedogenic rating for jojoba oil is 2; it is not very likely to clog your pores.
Jojoba Oil Extraction Method:
Jojoba oil is extracted from the seed of the jojoba bush. The oil is extracted through the mechanical pressing of the seeds.
Jojoba Oil INCI Name:
Simmondsia Chinensis (Jojoba) Seed Oil
Jojoba Oil COSING Number:
58617
Jojoba Oil Skincare Recommendations:
Jojoba oil is a great oil for all skin types; if you have sensitive, dry, or even acne-prone skin, jojoba oil may be able to help ease some of your skin-related woes!
Jojoba Oil Absorption Rating:
Jojoba oil has an average absorption rate with medium overall absorbency. This means that this oil will moisturize your skin without making it feel oily or greasy.
Jojoba Oil Composition: Fatty Acids
| | |
| --- | --- |
| 11-Eicosenoic acid (C20:1) | 76.7% |
| Erucic Acid (C22:1) | 12.1% |
| Oleic Acid (C18:1, ⍵-9) | 9.3% |
| Nervonic Acid (C24:1) | 1.0% |
| Palmitic Acid (C16:0) | 0.3% |
| Palmitoleic Acid (C16:1) | 0.3% |
| Stearic Acid (C18:1) | 0.2% |
| Lignoceric Acid (C24:0) | 0.1% |
*Fatty acid breakdown is shared from
Modern Cosmetics Volume 1
.
What is Jojoba Oil?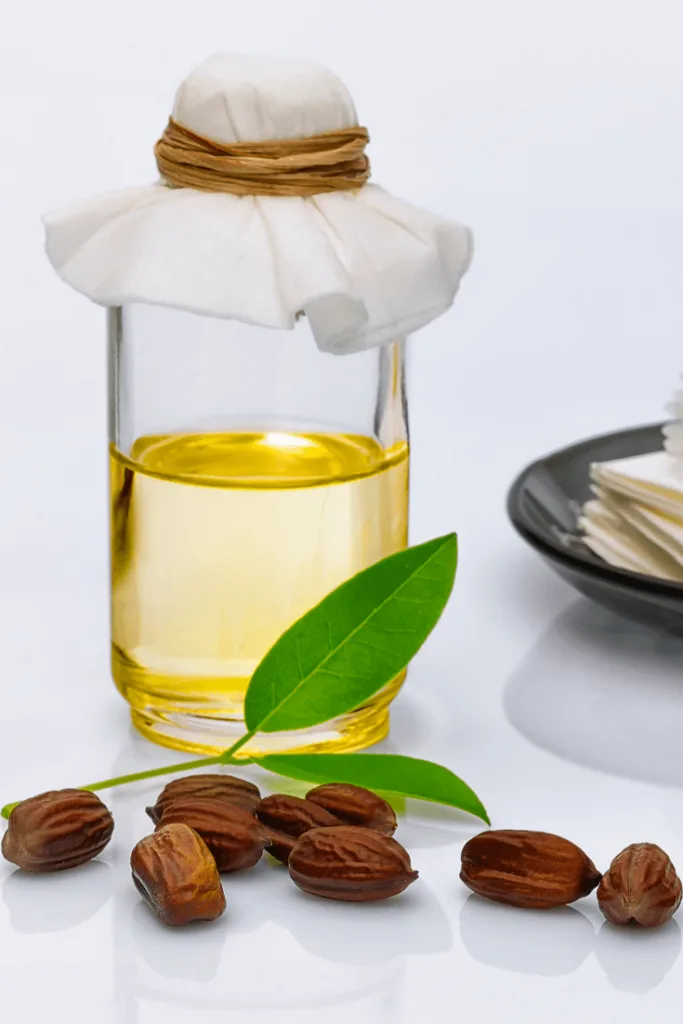 Jojoba oil isn't actually an oil, it is a liquid wax that is produced from processing the seeds of the jojoba shrub that is native to Arizona and California.
Because Jojoba Oil contains very few triglycerides and is actually made up of esters and long chain fatty acids, it appears like an oil but behaves like a wax.
Jojoba oil is a relatively light oil that is well absorbed by the skin and delivers well-balanced hydration along with helping to control oil production.
Jojoba oil contains Vitamins A and E as well as antioxidants that will promote skin healing and protection.
Jojoba Oil Benefits for Skin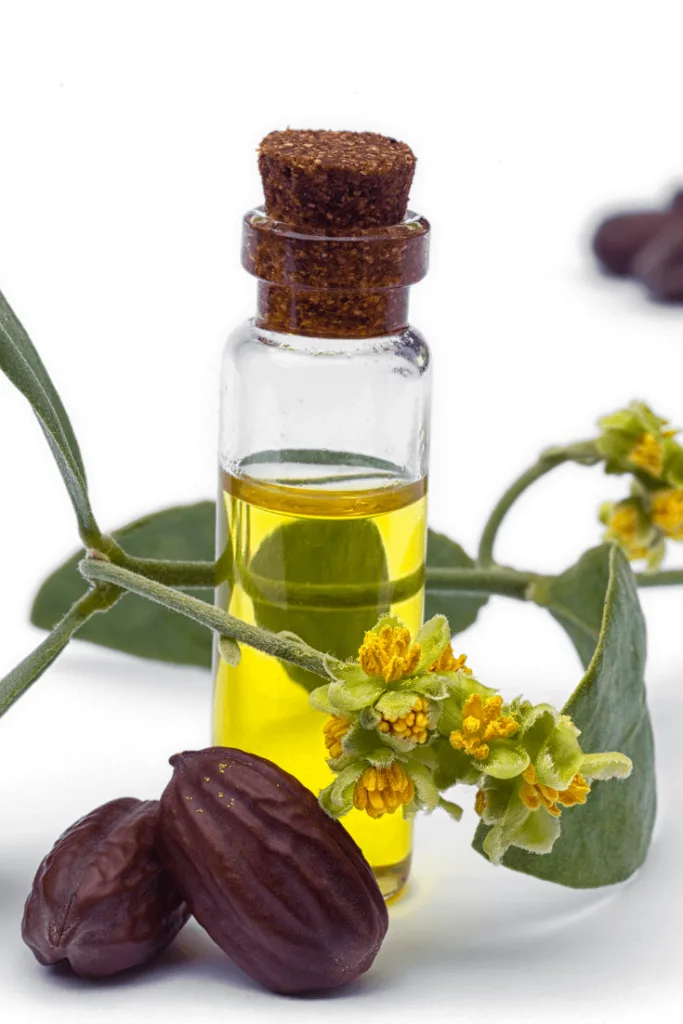 Jojoba oil isn't a skincare favorite by accident. It is deeply hydrating while still remaining light on the skin, long-lasting, anti-aging, and delivers much-needed nutrients to the skin.
Jojoba oil is great for soothing inflammation, controlling oil production, aiding sebum production, and evening out skin tone; this means that it is a great oil to add to your skincare routine if you suffer from inflammatory conditions.
Jojoba oil is also great for helping to smooth the appearance of fine lines and wrinkles and is antimicrobial so it helps keep your skin feeling clean and clear all day long.
Popular Jojoba Oil Uses for Skin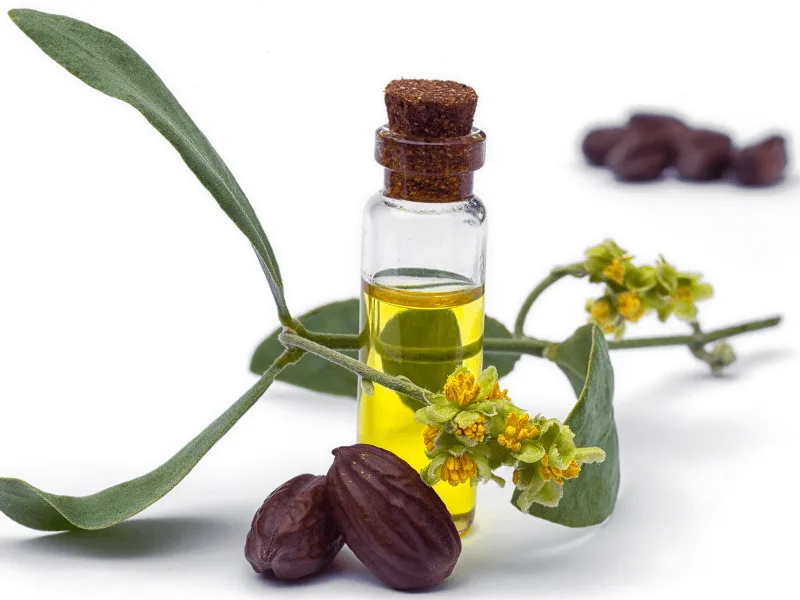 Jojoba oil is a popular oil in skincare; it can be used directly on the skin to provide moisture, cleansers to help clean skin, and make-up products to help reduce the appearance of fine lines and wrinkles.
It is also safe to use around the eyes so it is a great product to use for eye make-up remover! It is also used in hair care and can be used to aid in hair regrowth.
Jojoba oil is also a great carrier oil to use with many essential oils to help pack your skincare routine with even more punch!
Warnings/Contraindications for Jojoba Oil
Jojoba oil comes with very few warnings; the biggest recommendation is to patch test the oil on a less sensitive area of skin such as your wrist prior to using it on your face.
Jojoba oil can cause a rash or allergic reaction in those with the most sensitive skin.
Jojoba Oil Substitutes
As Jojoba oil is a medium absorption oil that won't clog the pores, a few Jojoba Oil substitutes would be:
If you would like more carrier oil ideas, you can download our Free Carrier Oil Cheat Sheet below. It will give you a quick overview of each carrier oil, benefits and skin type compatibility.
[cp_popup display="inline" style_id="11497″ step_id = "1"][/cp_popup]
There are many online retailers that offer Jojoba Oil. I have also included a few of my favorite places to purchase Jojoba Oil.
Photo Credit: mountainroseherbs.com
Mountain Rose Herbs is committed to putting people, plants, and planet before profit with everything they do. They are committed to sustainability, and a certified Zero Waste company. They currently only offer shipping to the United States & Canada.
Photo Credit: www.newdirectionsaromatics.com
New Directions Aromatics is a Canadian based company offering a wide variety of skincare and formulating supplies. They also offer a variety of Organic, Fair Trade & Ecocert Ingredients. They ship mainly to Canada & the US, but do offer International Shipping as well.
Photo Credit: soapmakers-store.com
Based in the United Kingdom, Soapmakers Store is a family owned business specialising in the sourcing and supply of premium quality ingredients to the Cosmetic, Toiletry, Aromatherapy, and Soapmaking Industries. With over 40 years experience in the Natural Ingredients Industry, they will endeavour to be your 'one stop shop' for quality raw material supplies. They do offer shipping outside of Europe, but there will be additional charges.
Photo Credit: pronounceskincare.com
If you like to support small businesses, get your high quality Certified Organic Jojoba Oil from my friend, Jess over at Pronounce Skincare! (Ships Worldwide)
Now that you know all about Jojoba Oil Benefits for Skincare, you're probably ready to make some recipes.
Check out the skincare recipes below that all include jojoba oil as an ingredient!
Jojoba Oil Skincare Recipes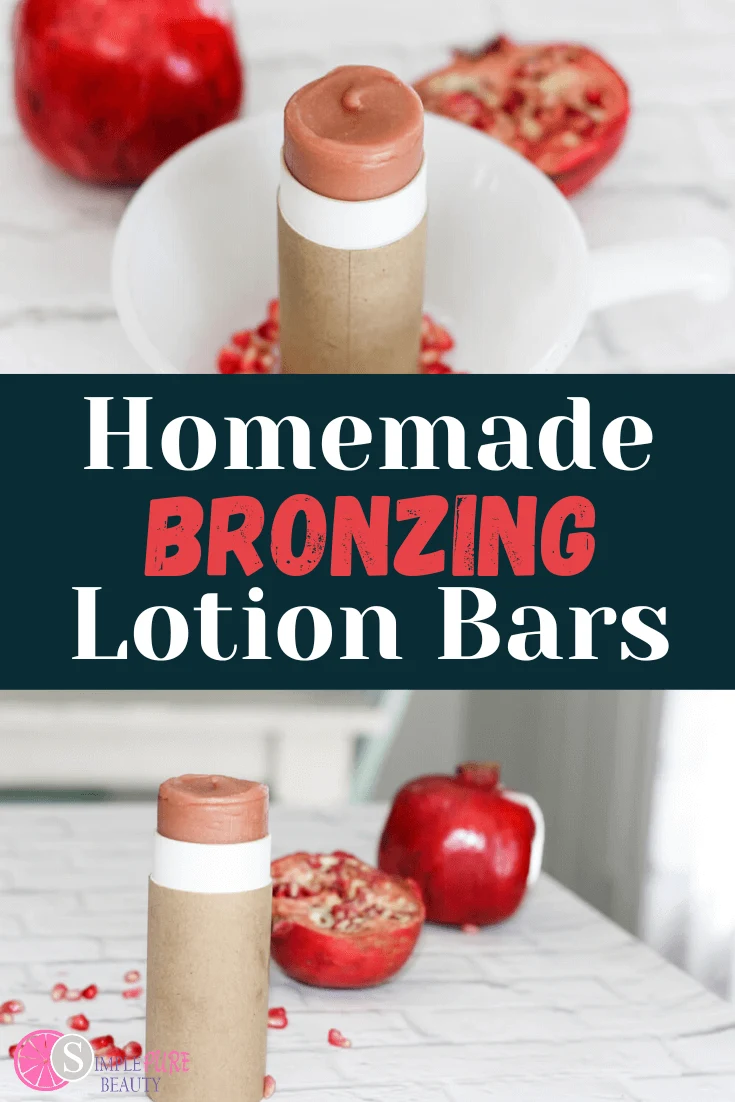 We're ending summer and starting fall, which can only mean one thing. That summer tan will be fading soon! Who doesn't love the way their …
Pin Jojoba Oil Benefits for Skin!
I hope you've enjoyed learning all about the benefits of Jojoba Oil for your Skin. Be sure to pin this post for later!