Camellia Seed Oil is quickly becoming a favorite of mine. This carrier oil is packed full of antioxidants that help protect your skin and reduce irritation from environmental damage. Camellia seed oil has so many skincare benefits, it's hard to list them all, but we're going to try. 😉
It is considered an astringent oil that helps reduce oil on skin which helps keep your skin cleaner and clearer.
This oil can also be used on hair and helps protect and hydrate your skin and scalp!
Keep reading to learn all about Camellia Seed Oil, how to use it and where to buy it.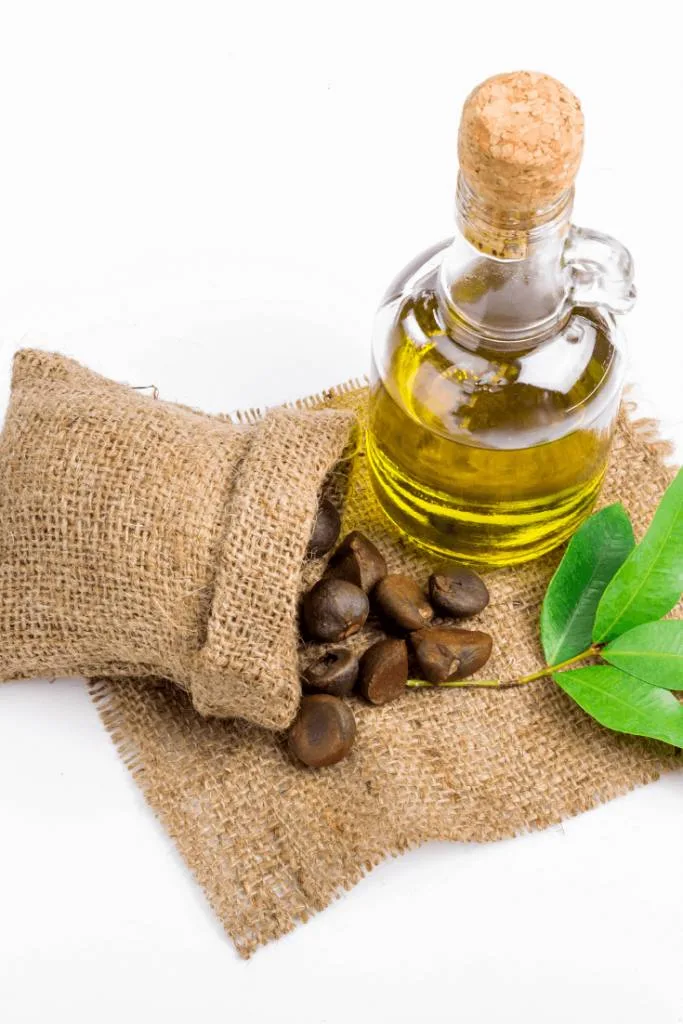 Camellia Seed Oil Quick Facts:
Camellia Seed Oil Scientific Name:
The scientific name for Camellia Seed Oil is Camellia olifera
Camellia Seed Oil Comedogenic Rating:
Camellia Seed Oil has a comedogenic rating of 1, meaning it has a very low likelihood to clog pores
Camellia Seed Oil is Extracted from:
Camellia Seed Oil is extracted from the leaf of the Camellia shrub.
Camellia Seed Oil INCI:
Camellia Oleifera (Camellia) Seed Oil
Camellia Seed Oil COSING Number:
55217
Recommended for:
Camellia Seed Oil is recommended for all skin types.
Camellia Seed Oil Absorption Rating:
Camellia Seed Oil has an absorption rating of 2; it is light and absorbs quickly into skin leaving a smooth finish.
Camellia Seed Oil Composition:
| | |
| --- | --- |
| Oleic Acid (C18:1) | 76-82% |
| Linoleic Acid (C18:2 ⍵-6) | 5-11% |
| Palmitic Acid (C16:0) | 7.5-11% |
| Stearic Acid (C18:0) | 1.5-3% |
*Fatty acid breakdown is shared from
Modern Cosmetics Volume 1
.
What is Camellia Seed Oil?
Camellia Seed Oil is a carrier oil that is extracted from the Camellia Leaf. It is a protective oil that may help keep skin youthful. The Camellia plant is a tea shrub that grows in Asia. These tea shrubs have been used for years in herbal medicine and skincare.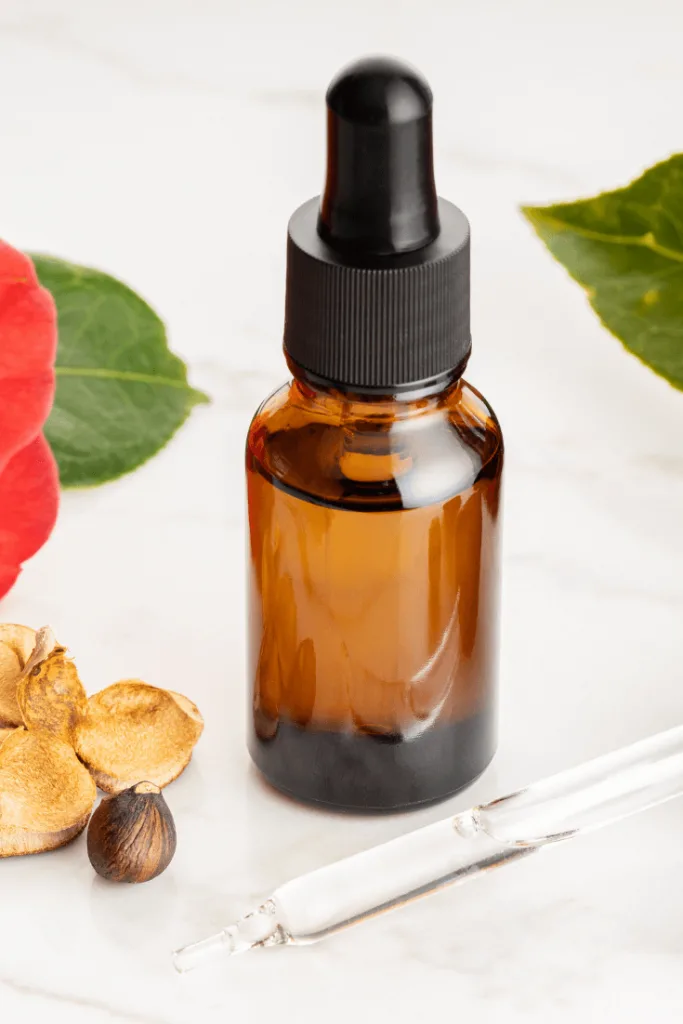 Camellia Seed Oil Benefits for Skin
Camellia Seed Oil has many benefits for skin including protecting skin from free radical damage. This highly protective oil is great for anyone who is looking to keep skin safe from sun damage and protect it from fine lines and wrinkles. It may also help slow down the breakdown of collagen adding even more anti-aging benefits to this oil.
This oil naturally contains squalane which is a powerful anti-aging ingredient. It reduces signs of aging while moisturizing and nourishing mature skin.
This oil can also have anti-inflammatory effects helping to reduce inflammation and irritation that can be associated with breakouts or damaged skin. It has antimicrobial effects as well helping cleanse skin and keep it clearer.
Because of its soothing effects and low comedogenic rating Camellia Seed Oil is great for use on all skin types. It can even be used on sensitive skin!
Popular Camellia Seed Oil Uses for Skin
Camellia Seed Oil is a popular oil that is used in a variety of skincare products; it can be used as part of a DIY recipe or it can be used by itself. It is most used in serums and moisturizers that focus on the protection of skin and anti-aging.
Since it is an astringent oil and has soothing and antimicrobial properties, Camellia Seed Oil is a wonderful oil to add to products such as toners and makeup removers.
Camellia Seed Oil Substitutes
If you need some substitution ideas for Camellia Seed Oil then you'll want an oil that has a low comedogenic rating and that absorbs fairly quickly.
One oil that fits the bill is Grapeseed Oil. This oil is unlikely to clog your pores and protects skin from free radical damage. Grapeseed Oil is anti-aging and cleansing which makes it a great match for substituting Camellia Seed Oil. Grapeseed Oil can be used in a variety of recipes and is great for nourishing skin.
Another alternative that we're pretty big fans of is Marula Oil. It's not as well known as other oils but it has wonderful anti-aging and healing properties. This oil is excellent for dry and sensitive skin and helps soothe irritation and inflammation.
Warnings/Contraindications for Camellia Seed Oil
Camellia Seed Oil is generally regarded as safe. It is recommended that you perform a patch test when trying any new product or ingredient.
Where to Buy Camellia Seed Oil
Photo Credit: mountainroseherbs.com
Mountain Rose Herbs is committed to putting people, plants, and planet before profit with everything they do. They are committed to sustainability, and a certified Zero Waste company. They currently only offer shipping to the United States & Canada.
Photo Credit: pronounceskincare.com
If you like to support small businesses, get your high quality Certified Organic Almond Oil from my friend, Jess over at Pronounce Skincare! (Ships Worldwide)
Photo Credit: www.formulatorsampleshop.com
Formulator Sample Shop carries a wide range of formulating and skincare ingredients including carrier oils, butters, preservatives, and more. You are able to purchase the exact quantities that you need, and if there is something you need that you don't see on their website, just contact them! They do offer International Shipping as well.
Photo Credit: www.newdirectionsaromatics.com
New Directions Aromatics is a Canadian based company offering a wide variety of skincare and formulating supplies. They also offer a variety of Organic, Fair Trade & Ecocert Ingredients. They ship mainly to Canada & the US, but do offer International Shipping as well.
Photo Credit: soapmakers-store.com
Based in the United Kingdom, Soapmakers Store is a family owned business specialising in the sourcing and supply of premium quality ingredients to the Cosmetic, Toiletry, Aromatherapy, and Soapmaking Industries. With over 40 years experience in the Natural Ingredients Industry, they will endeavour to be your 'one stop shop' for quality raw material supplies. They do offer shipping outside of Europe, but there will be additional charges.
Camellia Seed Oil Skincare Recipes
Now that you've learned all the amazing benefits Camellia Seed Oil, let's learn some skincare recipes that you can try!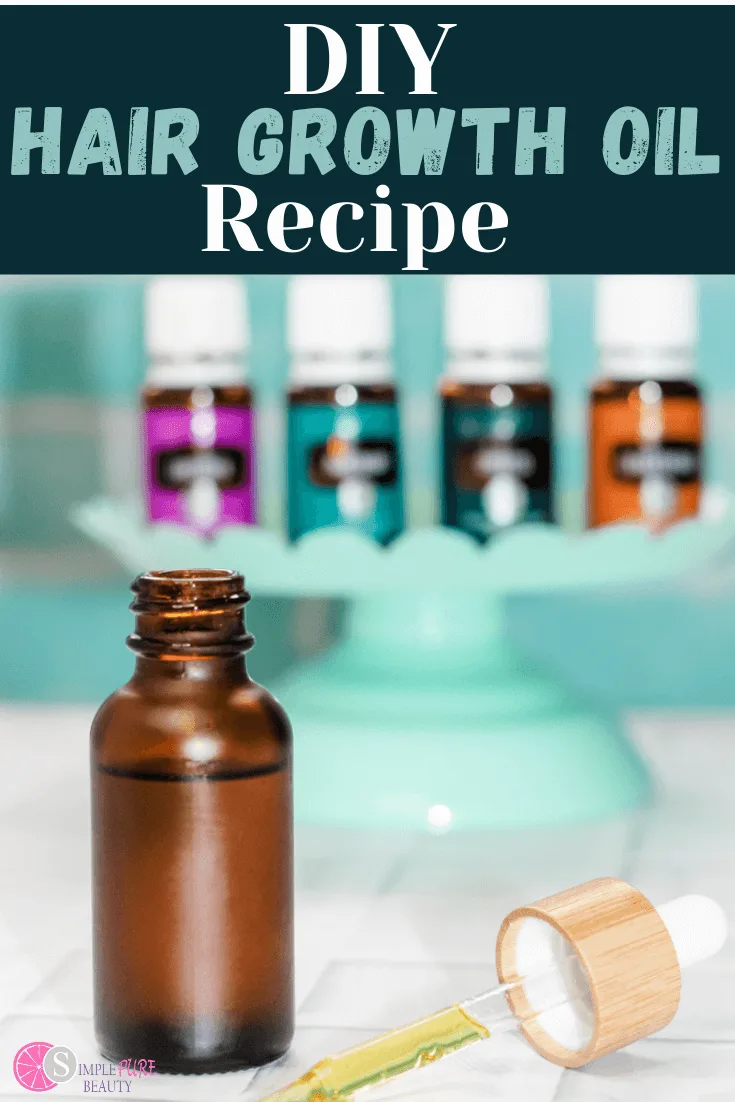 We've all wished for longer, stronger; healthier hair haven't we? There are so many reasons you may experience hair loss, but no matter where you …
Pin Camellia Seed Oil Benefits for Skin