Niacinamide probably isn't something many people look for in their skincare products but it should be! This little anti-aging ingredient is a secret weapon in the beauty industry. It is full of wonderful benefits and can be a potent weapon in the fight aginst aging skin!
What is niacinamide?
To put it simply, niacinamide is a form of vitamin B3 that is produced by our bodies and can be found naturally in many foods. This water-soluble vitamin can be used for many purposes in skincare and helps naturally improve your skin over time.
What does niacinamide do for your skin?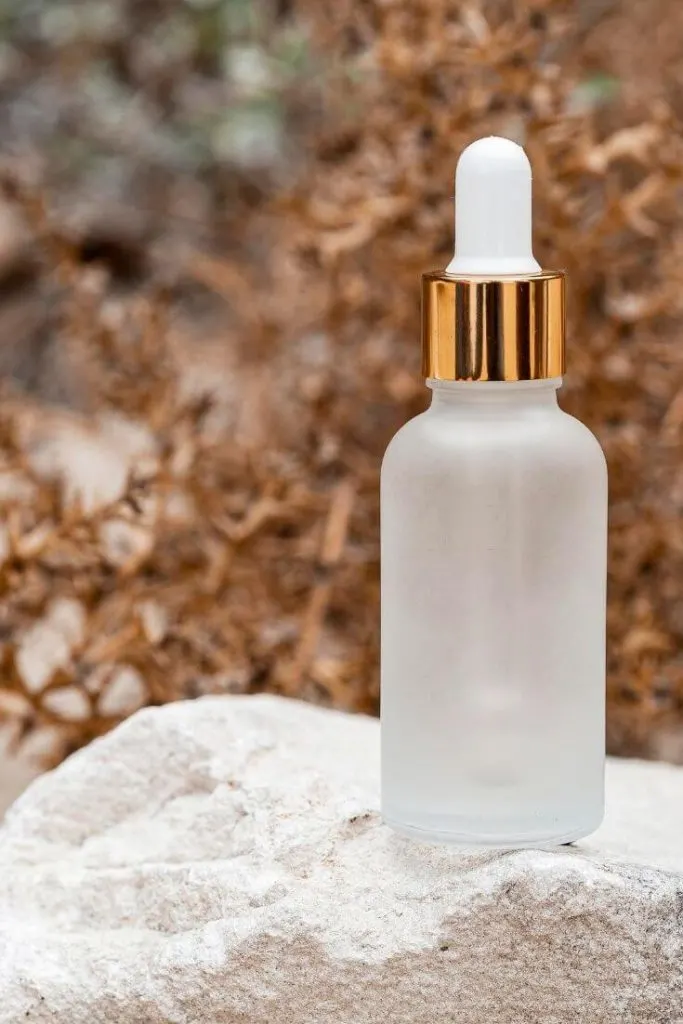 Niacinamide is a wonderful ingredient to include in your skincare routine and can help you achieve more even balanced skin. Let's dive into the top 5 benefits of niacinamide and talk about everything it can do for your skin!
1. Brightens
If your skin is looking dull, tired, or worn down, then use niacinamide to give it a transformative glow! Over time, using the wrong products, not cleansing skin properly, and buildup of dead skin cells can cause your skin to look pale and dull. Using niacinamide regularly encourages cell turnover, helping your skin look younger and refreshed!
2. Boosts Collagen
One of the great things about niacinamide is that it stimulates collagen synthesis. What does that mean for your skin? It can help erase environmental damage from free radicals, UV damage, oxidative stress, and harsh weather. This ingredient can help you keep your skin looking ageless with strong antioxidant properties!
3. Reduce signs of aging
Because of its antioxidant properties and its ability to boost collagen, niacinamide is exactly what you need to add to your anti-aging skincare routine. Since it also helps increase cell turnover, it can also slow down the appearance of fine lines and wrinkles while lightening dark spots.
Another wonderful thing that topical niacinamide can do is reduce the appearance of pores over time. When using niacinamide regularly, many people report diminished pores and improves overall skin texture.
4. Balancing
Do you struggle with unbalanced skin? Too oily? Too dry? What about both? Trying to balance your skin can be a literal balancing act. Niacinamide can help your skin figure out what it wants. It will help reduce or increase oil production as needed to reduce chronic dryness or oiliness. It strengthens skin's natural barrier to reduce moisture loss and help you get a clearer complexion!
5. Soothing
Finding ingredients that can help calm sensitive skin and soothe dry skin types can be a challenge, especially if you need something that isn't heavy on skin. Niacinamide has anti-inflammatory properties which can help ease redness, dryness, and irritation.
How do you use niacinamide?
Niacinamide comes in all shapes and sizes. You can buy it as a standalone ingredient for your topical skincare routine; you can also buy it in capsules or pill form to take orally!
In skincare we like to use it as a topical ingredient that is used in spot treatments, serums, or added into recipes such as:
With various ways to use this potent ingredient, how you choose to use it is up to you!
What is the best way to use niacinamide?
There is no one way to use niacinamide, we love using it alone as a serum and incorporating it into your very own skincare formulation. Since it can be used on all skin types, it can easily be incorporated into your skincare routine.
If you are using niacinamide as a serum, then we recommend using it after you cleanse skin and use a toner if that's part of your routine, and before you apply your moisturizer.
You can use niacinamide up to twice a day. It is generally regarded as safe to use and side effects are not often found.
Photo Credit: www.makingcosmetics.com
Making Cosmetics is a company that specializes in providing ingredients of the highest quality packaged in convenient retail sizes but also large bulk sizes at discount rates. The company has been ISO certified, FDA registered, and USDA organic certified. Making Cosmetics supplies over 1,000+ ingredients to customers all around the globe who need them for their own products or to create their own recipes. Making Cosmetics ships to 150 countries worldwide.
Photo Credit: lotioncrafter.com
Lotion Crafter offers a wide variety of ingredients for all of your formulating needs. They offer carriers oils, preservatives, exfoliants, anti-aging ingredients, butters and so much more. I order a lot of my supplies from Lotion Crafter. Lotion Crafter offers local & International shipping.
Photo Credit: www.formulatorsampleshop.com
Formulator Sample Shop carries a wide range of formulating and skincare ingredients including carrier oils, butters, preservatives, and more. You are able to purchase the exact quantities that you need, and if there is something you need that you don't see on their website, just contact them! They do offer International Shipping as well.
Niacinamide FAQs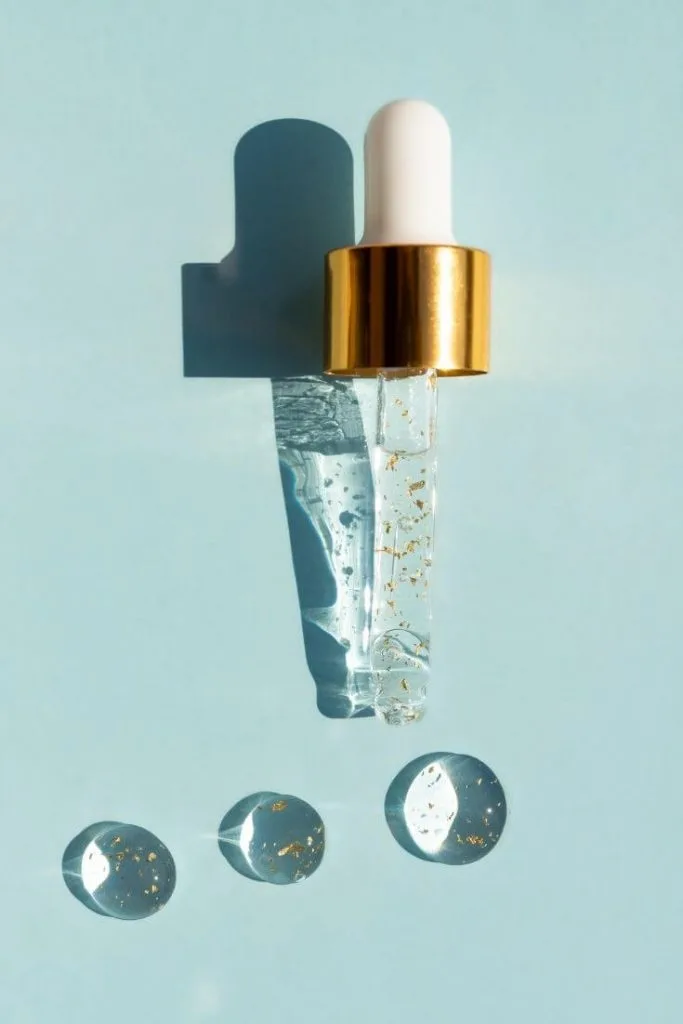 Can you use niacinamide and hyaluronic acid together?
Both of these potent ingredients are water-based treatments. They are both moisturizing agents and reduce signs of aging. They complement each other well and can be used together in your skincare routine. You can also mix them together to create the perfect anti-aging skincare products.
Should you use niacinamide every day?
For best results you can use niacinamide every day. You can use this ingredient up to twice a day. Niacinamide is a good choice for those who want an ingredient that they can use every day.
What is the difference between niacinamide and hyaluronic acid?
Fundamentally speaking, these two skincare ingredients are completely different types of ingredients, and how they work on our skin is different as well. Hyaluronic acid is technically a sugar. Niacinamide is a vitamin.
While they have similar properties and can do similar things to skin, these two ingredients work differently to help you get the skin you want!
What moisturizer can I use with niacinamide?
If you are using regular niacinamide then you can use an oil-based moisturizer to help seal in hydration and all the niacinamide benefits for your skin!
Most moisturizers will work well with any moisturizer, using one with added anti-aging ingredients like hyaluronic acid and vitamin C will boost your youthful skin.
How long does it take for niacinamide to work?
Depending on the results that you are looking for, you can see improvements in skin health after several says of use. Initial signs of skin improvement can be seen as early as two weeks, more subtle signs may be seen after four weeks of use.
Does niacinamide dry out skin?
Some people have reported adverse reactions such as dry skin and irritation. When using a new ingredient or product, we always recommend performing a patch test, and do not overuse your products!
Should niacinamide be applied to damp skin?
Damp skin is more permeable than dry skin, applying niacinamide to damped skin will boost absorption and skin benefits! Typically we recommend applying products to skin within about a minute of cleansing so that skin isn't wet, but slightly damp.
If you want to add to your anti-aging routine, then check out niacinamide. Boasting a myriad of benefits for your skin including reducing sun damage, improving skin's barrier, increasing collagen production, and improving tough skin like acne-prone skin, niacinamide can help you get healthier, brighter skin.
Not only can you use this ingredient on it's own, you can use it in many types of skincare products and topical products. Try this skin-loving ingredient today!
Pin this post for later!