What is a facial toner? Why does it matter? Toning is an important and often forgotten part of our skincare routine. Toning is a simple task and can do so much to help cleanse skin while helping begin what your serums and moisturizers finish!
You know me; I love a good skincare routine filled with natural products. That includes products that clean and cleanse your skin.
But did you know toners can do much more than that?
Don't compromise your natural routine either; make your own easy-to-apply toner right at home!
Let's learn more about why you should be using toner during your skincare routine.
What is toner, and why use it?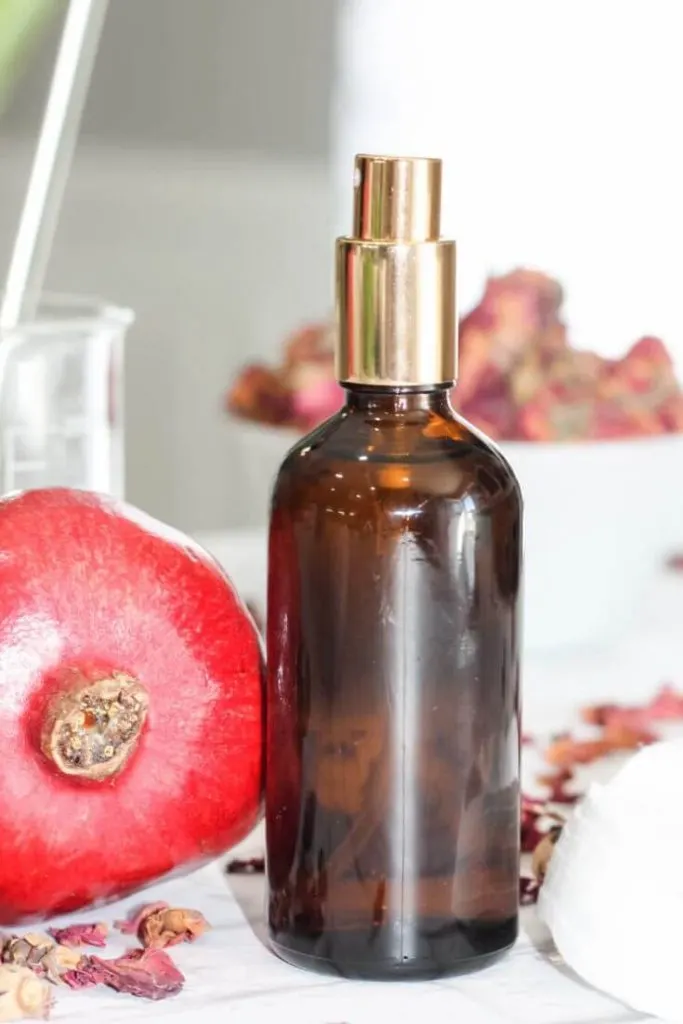 Toner is a multi-functioning product. It was originally created when lye-based soaps left a film on the skin and we needed a way to cleanse the skin.
Many toners then were alcohol-based toners that contributed to dry or irritated skin.
Today's toners help finish your cleanser's job by gently exfoliating skin and lifting away traces of dirt, debris, and dead skin cells. It does this without stripping your skin of its natural oils and natural moisture, meaning you can skip unnecessary dryness or irritation.
Why else is toner important?
Toner can increase the effectiveness of your entire skincare routine. It can help prepare your skin to absorb your serum and moisturizer so that you get the most out of the products you use.
It doesn't end there either!
Toners can start the anti-aging process that the rest of your routine finishes. It can begin to reduce puffiness, lift, and even your complexion!
The real question is, why aren't you using a toner!?
Are toners good for your face?
With regular use, you can absolutely start to see a difference in your skin by adding in a toner!
Since toners do not excessively dry skin, they are a great way to cleanse and refresh skin after washing.
They can also help reduce the appearance of your pores, reduce skin irritation, inflammation, and minimize puffiness.
Toners can also help balance out your skin by restoring the skin's pH balance, making it easier to maintain healthy skin.
A high-quality toner can also help get rid of rough, uneven patches of skin while ensuring that your other natural products are well-absorbed.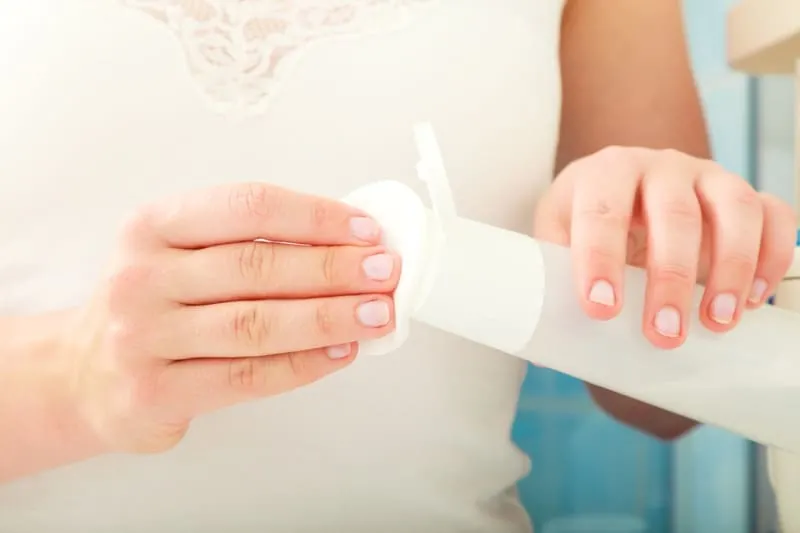 Is toner good for aging skin?
Now we know that natural toners are good for your skin, but what about aging skin?
It can be so hard to decide if adding more to your anti-aging routine will do more harm than good. In this case, adding toner into your daily routine will aid in your anti-aging efforts!
Toners can help lift skin, even your complexion, and minimize the size of your pores. They can also help smooth skin while soothing inflammation!
What skin types are toners good for?
Toners can be used on all skin types, but you do have to be careful what toner you use if you're planning on purchasing store-bought toners; oftentimes, they are not meant for all skin types.
Some toners, such as ones containing witch hazel, are for oily skin to help balance excess oil production.
Other toners, such as ones that contain ingredients like aloe vera, are meant to moisturize dry or irritated skin.
The toner recipe that we are learning about today can be used on all skin types and is generally safe to use. It can help balance finicky combination skin, calm inflamed, sensitive skin, and even improve the texture of normal skin!
When selecting a toner, be sure that you are picking one that is best for your skin and skincare goals.
How do you make a face toner spray?
Making your own DIY facial toner can be super simple, so there's no reason to leave this step out of your routine!
Our toner recipe consists of six natural ingredients that are mixed together to create the perfect toner for you and your skin!
When you are making your toner using this recipe, be sure that you are properly measuring your formulation's pH prior to adding your preservative.
The natural preservative that we will be using for this recipe depends on having the proper pH in order for it to work! Even with the extra measurement, this recipe is so easy to put together.
The hardest decision will be deciding how you will apply your new toner!
How do you apply toner?
There are so many ways to apply toner; my personal favorite is to put it into a mister bottle and spray it onto skin.
You can also put your toner onto a cotton pad or cotton ball and gently rub it onto your entire face, neck, and chest.
Want to go green and don't like spray applications? You can put a few drops of toner into your hands and apply it directly to skin. Using a toner is a quick and easy way to see improvements in your skin.
DIY toner ingredients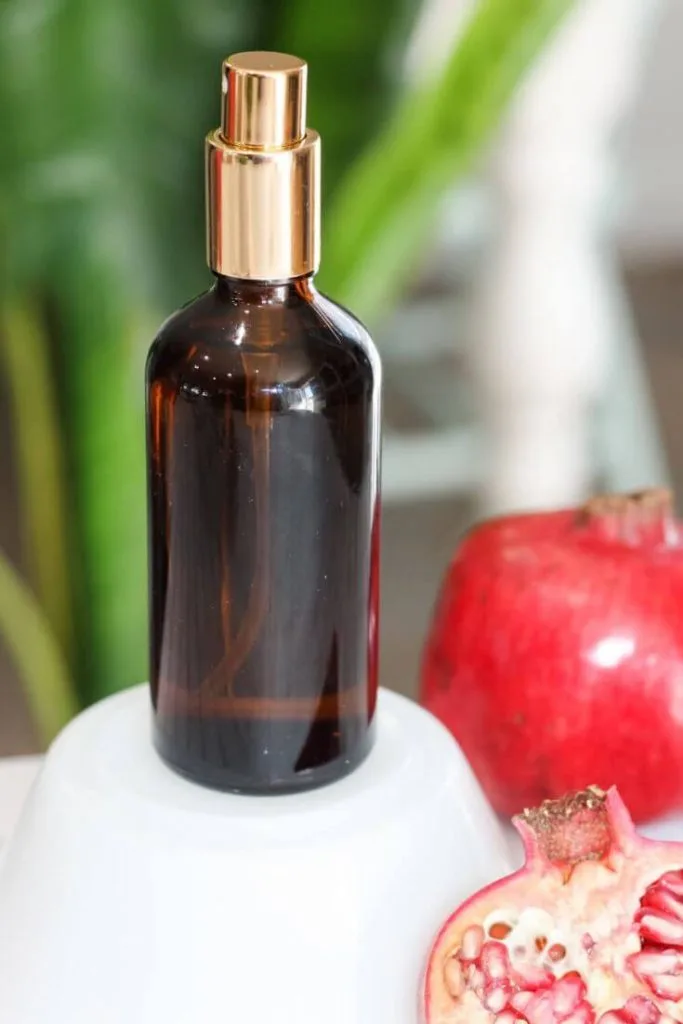 I am in love with all of the ingredients in this soothing toner. Not only are they all-natural, but they are also potent and help reverse signs of aging!
What could be better than that?
All of my recipes are made with sensitive skin in mind, meaning that this recipe can be used on all skin types!
Oh, and did I mention this is an alcohol-free toner? That means it will not dry or damage your skin with regular use.
Distilled Water
Distilled water is the best choice when you need to add water to your recipes. Distilled water is free of contaminants such as minerals and additional bacteria that can be found in tap water. It also has a controlled pH. Distilled water is also less likely to contribute to the spoilage of your products.
Rose water is a gentle ingredient that helps soothe irritation, calm inflammation, and reduce puffiness. It makes a wonderful toning ingredient and can help instantly rejuvenate your skin.
It is also safe for sensitive skin, including the more fragile skin around your eyes.
This is one of my new all-time favorite ingredients! Party Face POM is a very versatile, potent anti-aging ingredient. It almost instantly helps tighten and firm skin, which helps minimize the appearance of pores as well as fine lines and wrinkles.
This incredible ingredient also helps repair the barrier to your skin while helping stimulate collagen production.
Party Face POM is the perfect ingredient to add to your toner; it is gentle on skin and, like rosewater, instantly helps your skin look more refreshed!
This inflammation-fighting, natural cleanser is the next ingredient on this list! It helps reduce inflammation and puffiness. It can also help clear acne-prone skin, unclog pores, and help skin retain moisture while reducing the appearance of dark spots!
Resveratrol extract works to help fight free radicals which will reduce future damage and signs of aging. It also helps improve the appearance of fine lines and wrinkles while helping tighten and firm skin!
This preservative is probiotic-based and completely natural! It will help increase the shelf life of your toner and prevent the growth of bacteria. It is very gentle on skin, making it wonderful for those of us that struggle with easy-to-upset skin!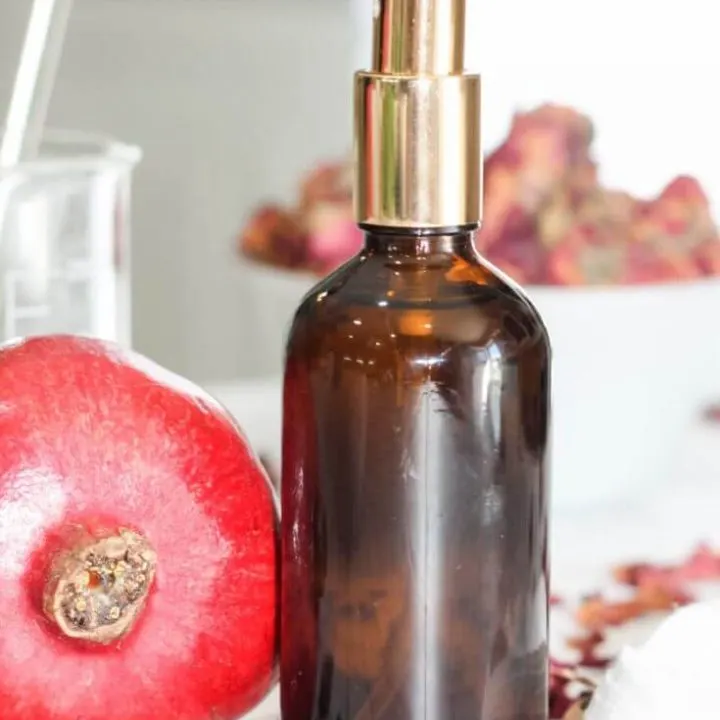 Anti-Aging Facial Toner Recipe
The best natural, anti-aging facial toner.
Instructions
In a glass beaker, mix together water, rosewater, Party Face POM, and extracts
Add preservative and combine well
Check pH and adjust if necessary to a pH of 5.5
Add to 4oz fine mist spray bottle
Recommended Products
As an Amazon Associate and member of other affiliate programs, I earn from qualifying purchases.
Natural Facial Toner FAQs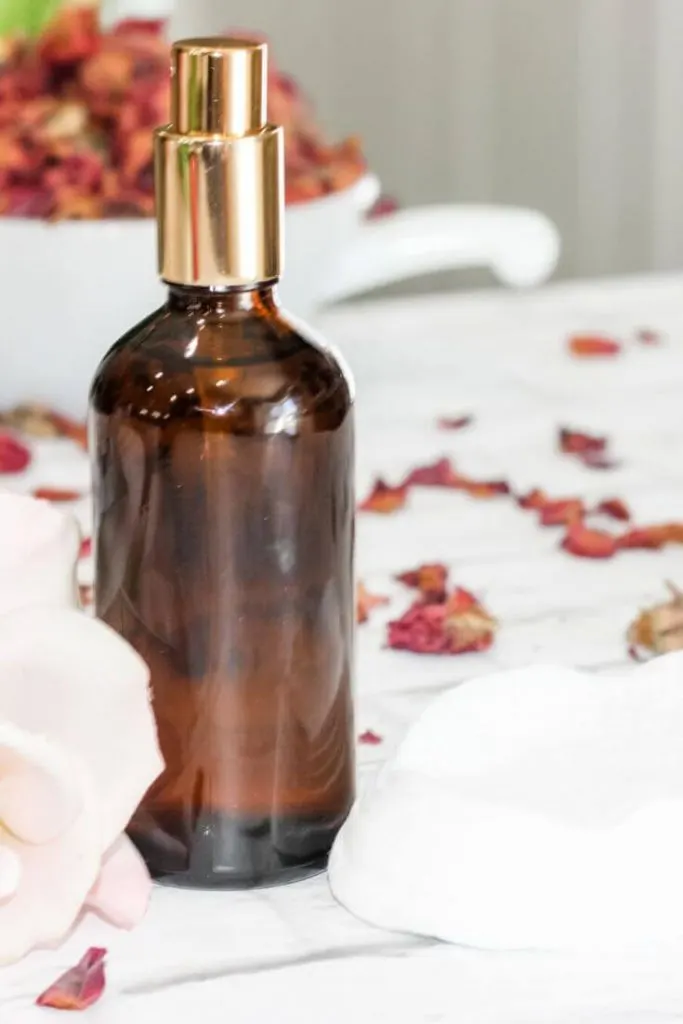 If you're excited about trying out our toner then let's dive into some questions you may have then get ready to make the best toner you've ever used!
Are face toners necessary?
While face toners are not a necessary part of your skin care routine, incorporating a toner can see some pretty remarkable changes in your skin. Not only will they help with signs of aging and puffiness, but they also help clean and cleanse your skin!
Is it okay to use toner every day?
You can absolutely use a toner on your skin every day! Daily use of your toner will help you get the best results out of it and your other products.
When should I use toner?
You should use your toner after using your facial cleanser or washing your face but before your serum or moisturizer. Remember, toner will help finish cleansing your skin and prepare it for your moisturizer.
Can I leave toner on my face overnight?
Toner is not meant to be washed off. Once you apply your natural toner, continue your skincare routine, including your serum and moisturizer!
Should I moisturize after toner?
I feel like we've covered this, but yes! Even though your skin may feel soft and smooth after using toner, you still need to ensure that you're moisturizing your skin well after toning.
Facial toners are an often missed step in skincare routines everywhere, and it can be so hard to find the right toner for your skin. Imagine having healthy-looking, clean skin every single day!
This homemade toner is packed full of ingredients that will help reverse signs of aging while soothing your skin, making it the perfect toner for everyday use, even for those with sensitive skin!
Try out this toner recipe and see how much this simple product can improve your skin texture and tone!