Created by breaking down fat molecules, this coconut hand cream penetrates deep into the skin and moisturizes well without that greasy feel.
I realized that I haven't bought conventional lotion in a very long time when a friend asked me how I moisturized my hands. This is how our conversation went:
Friend: Anya, what do you use for moisturizer?
Me: Uhm…nothing?!?
Friend: You don't use coconut oil?
Me: Uhm…no?!
Here's the deal: I do use a natural moisturizer but it's not coconut oil. At least, not the coconut oil we think of when we hear coconut oil. I tried the whole coconut oil business and didn't appreciate my hands being greasy enough to fry an egg on.
All kidding aside, I actually asked my dermatologist a while back if coconut oil is a good alternative to conventional lotions. Her response: no they are not but not for the reason you may think.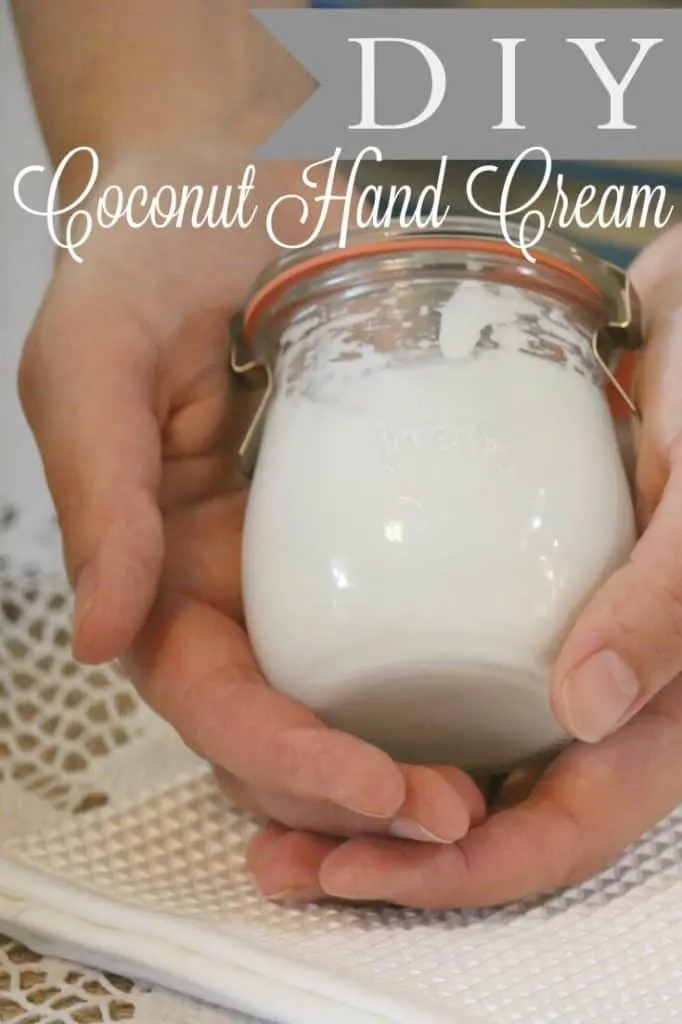 The Key to Using Coconut Oil as Moisturizer
Using coconut oil as a natural moisturizer is still lightyears better than the stuff on the shelves but it's how you use it that becomes a game changer. According to my dermatologist, the fat molecules in the coconut oil are too large to penetrate the pores on the skin; therefore it just sits there. Meanwhile, you're missing out on the full benefits of the oil.
Furthermore, your skin is now oily enough to slither yourself through a 6″ opening. Great if you're robbing the bank and need a quick escape; not so great if you're trying to hold your squirmy naked baby.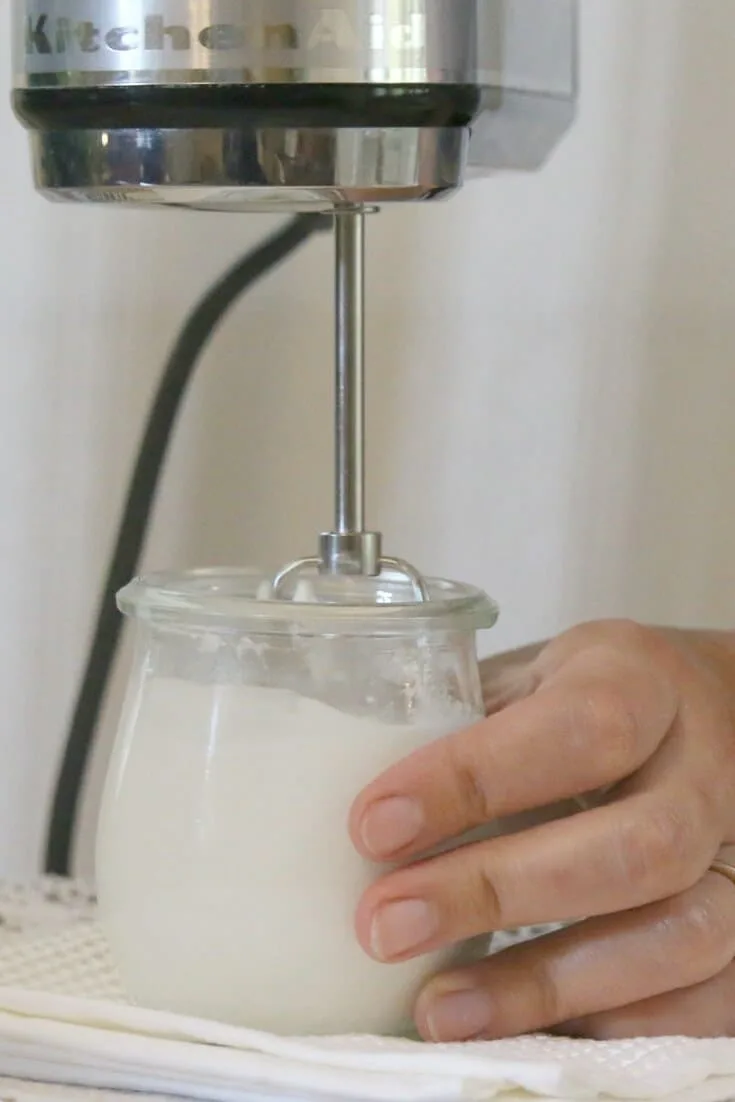 The key to properly using coconut oil as moisturizer is to break down the fat molecules by whipping it with a regular kitchen mixer. As a result, the oil will emulsify and turn to a creamy consistency making it easier to rub on skin.
Another perk of whipping the coconut oil into cream is that it will remain the softness and be pliable enough to scoop out, even at lower temperatures. In other words, no more "Coconut Oil is Rock Solid" problem because I'm sure you've fallen victim to that dilemma as I have on numerous occasions.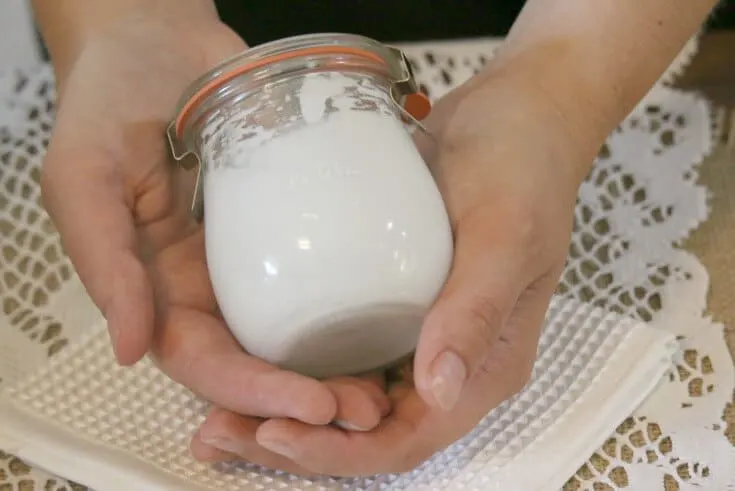 DIY Coconut Hand Cream
The best part about this hand cream is that is calls for one ingredient. ONE: the actual coconut oil. Everything else is purely optional. You can add Vitamin E to keep is preserved longer. You can add all your favorite essential oils (francinsence and lavender are heavenly on hands!). I personally prefer it without any essential oils because I have this weird habit of applying it to my lips at every use. Weird, I know!
The quantity of the cream is entirely up to you. Make a small jar or make a large batch and distribute it amongst pretty individual containers like THIS or THIS. It doesn't really matter.
And here's another helpful tip: If I can sneak out of doing dishes, I will at every opportunity. Well, here's an opportunity. You can whip this coconut cream in a stand mixer. Or you can do what I do and whip it directly in a jar like this cute Weck or a wide-mouth Kerr jar with a hand mixer using one beater. Pretty sneaky, eh? At the end of this DIY sesh, I'll only have one beater to wash! You're welcome!
Okay, this is the final tip: Make sure your coconut oil is not liquid when you begin whipping otherwise it won't whip and will become a major mess instead!
Instructions:
Beat desired amount of coconut oil on medium-high for 6-8 minutes or until smooth and rich in consistency. Add Vitamin E and/or a few drops of favorite essential oils. Give a quick mix. Store closed at room temperature. Use as needed.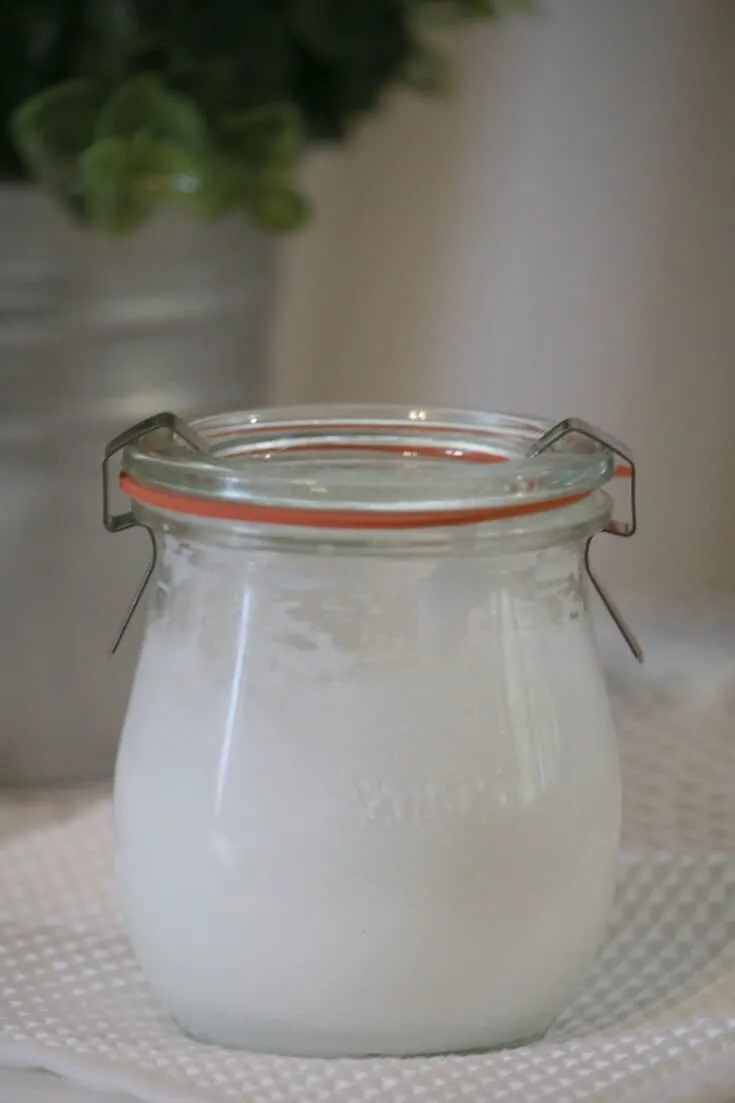 More moisturizing recipes for you!
If you loved making this simple hand cream, then imagine what else you can make! Here are a few more recipes you might enjoy whipping up!
Love coconut? Here are some extra coconut recipes just for you!
Coconut is one of my favorite ingredients and scents! Here are some coconut recipes that go great with this hand cream: