DIY detox bath… not only relaxing, a long soak can be so healthy for your body. Try out an all-natural detox with some simple ingredients you likely already have!
I love sharing essential oil DIY health & beauty recipes on my own blog and love sharing them here as well! I have been lucky enough to share my All Natural Vapor Rub & Himalayan Salt Exfoliating Soap here on Pure Simple Beauty!
Today I have another awesome recipe to share with you! Something you should know about me is that if I share a DIY recipe you can be assured that it will be quick & easy to make and use as few ingredients as possible!
When it comes to making my own all natural recipes I believe in simple & effective!
This time I have an easy all natural detox bath for you! This is this recipe literally takes minutes to make and only uses 3 ingredients, which I would bet you already have at home!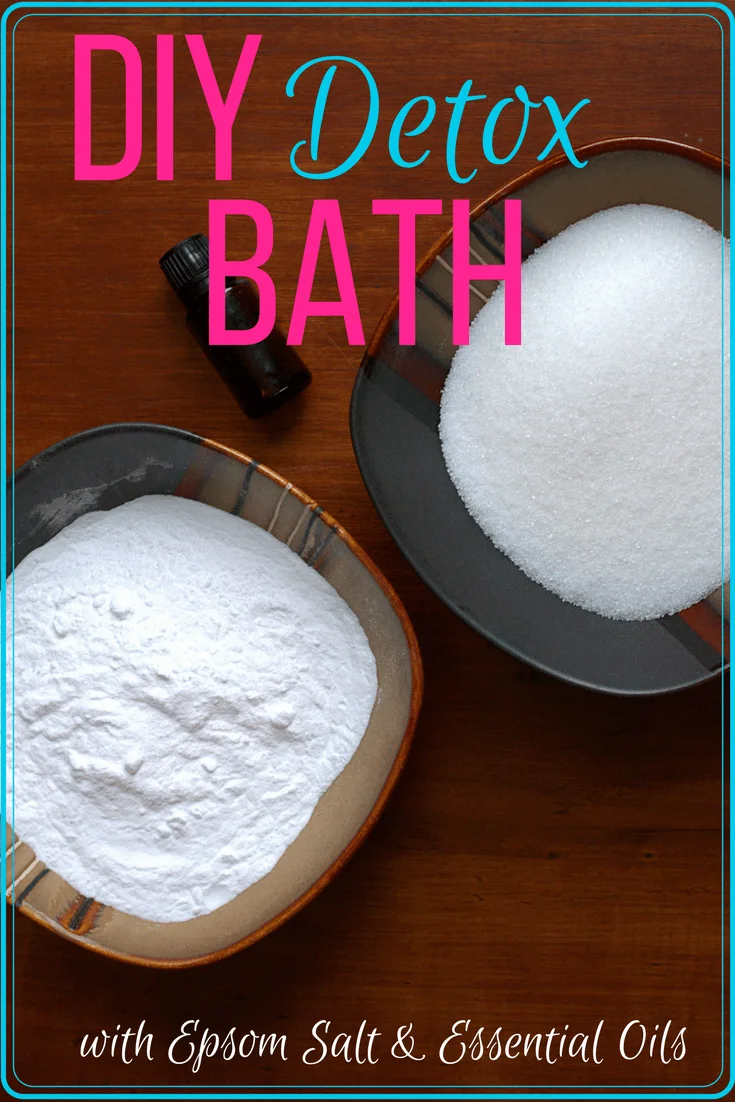 Benefits of Having a Detox Bath
There are so many health benefits of having a detox bath:
Detoxs baths help you to unwind and relax, perfect after a long day!
They help to relieve muscle pain & tension
Having a detox bath can help to pull toxins out of your body
Can help to improve circulation
Improves the look of skin appearance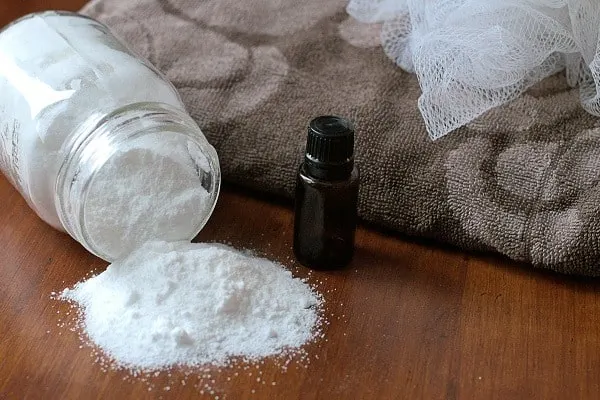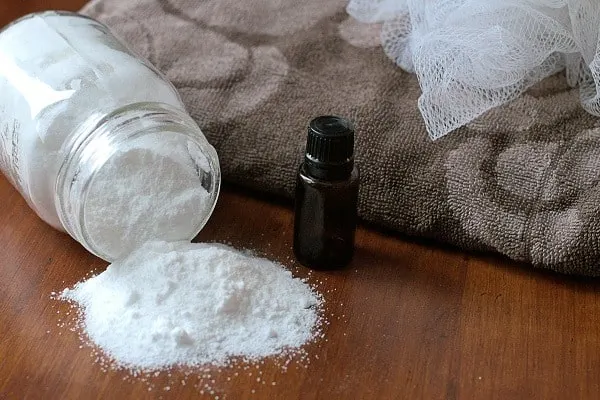 DIY Epsom Salt & Baking Soda Detox Bath with Essential Oils
Instructions
Mix all 4 ingredients together.
Divide the mixture into 2 and store in 2 glass containers.
Recommended Products
As an Amazon Associate and member of other affiliate programs, I earn from qualifying purchases.
How to Use Your Detox Bath Blend:
Fill the bath tub at the temperature of your preference
Dump the full jar (half the recipe) of the detox bath mix into the water and use your hand to gently stir it around.
That's it! You are ready for a relaxing detox bath
Important Safety Factors to Consider When Using Detox Bath
This recipe is meant for adults. This level of essential oil dilution is not safe for children.
If you are using essential oils in your bath it is very important that you always mix the oils with Epsom salts. If you add the oils directly to the water the oils will rise to the top of the tub as oils and water don't mix. This could result in a number of concerns including skin irritations. You can read more important essential oil safety tips here.
I hope you found this recipe as simple to make as I promised!
Now it's time to make yourself a batch, run a bath and relax!
Be Sure to Pin this Post for Later: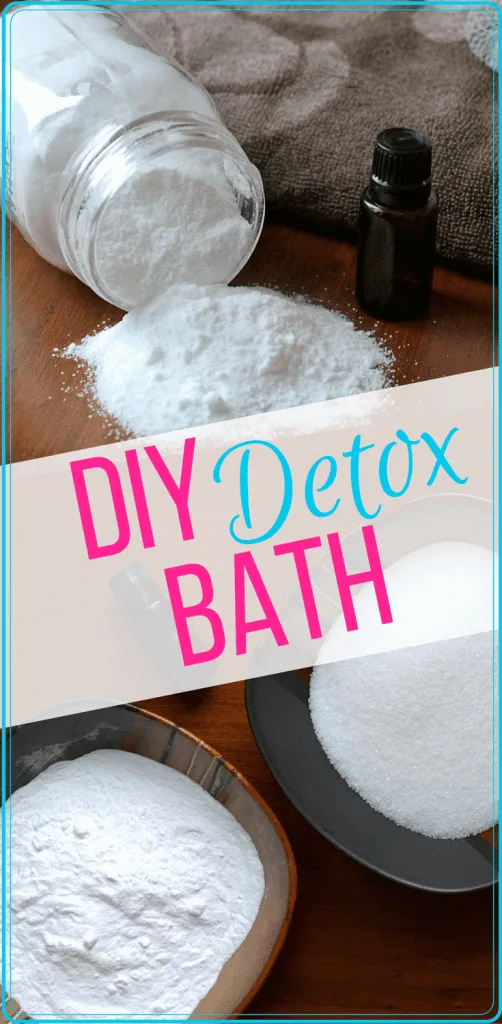 Want even more relaxation?
If you don't have time to run a full bath but want a relaxing mini-detox, then try out this Epsom salt foot soak recipe! It's sure to help you melt the stress away while helping detox your body and help your tired, sore feet!