DIY skincare lets you find the perfect products for your needs. Learn about four types of clay and their benefits to make your own clay facial mask.
Why Use Clay Masks on Your Skin?
Facial clay masks have been around for centuries ever since ancient civilizations discovered the skin benefits of clay mask use.
We don't know exactly who to credit for this timeless beauty secret, but we are forever grateful. Clay is from the earth making it natural, so your skin won't be absorbing any harsh chemicals.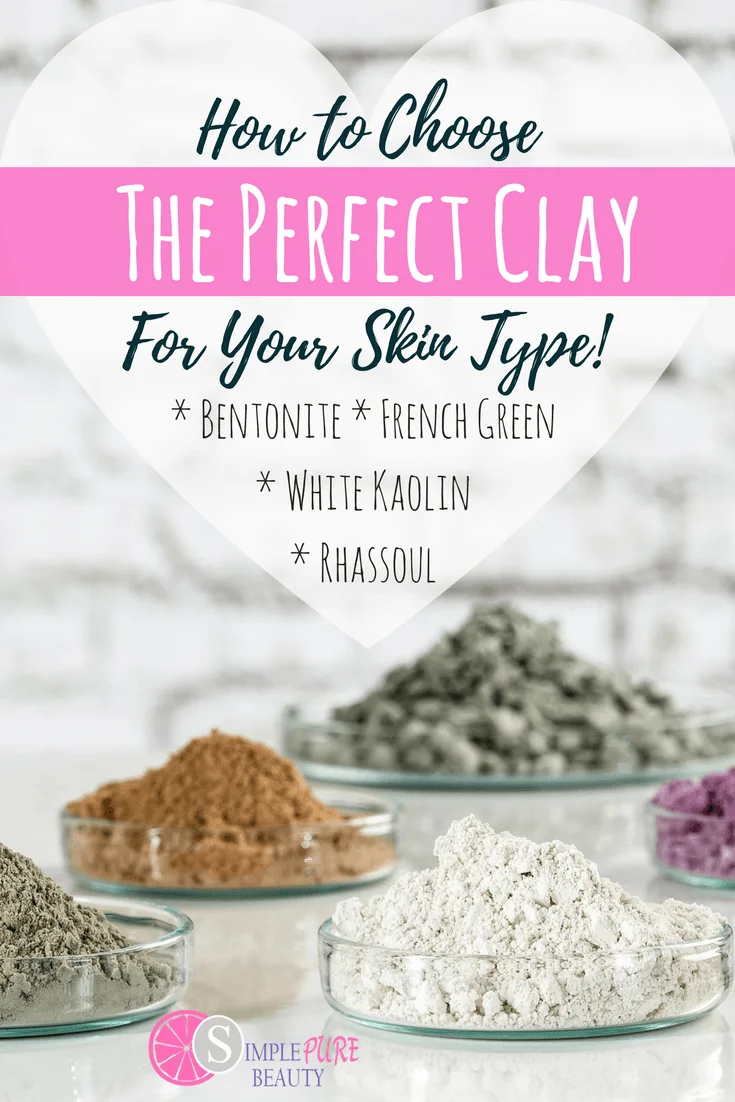 Using a clay mask as part of your skin regime will help heal your skin and remove any impurities. The great thing about clay masks is that they are easy to apply and they are effective for all skin types.
You can use a clay mask 1 to 2 times per week to maintain a beautiful and fresh complexion. (source)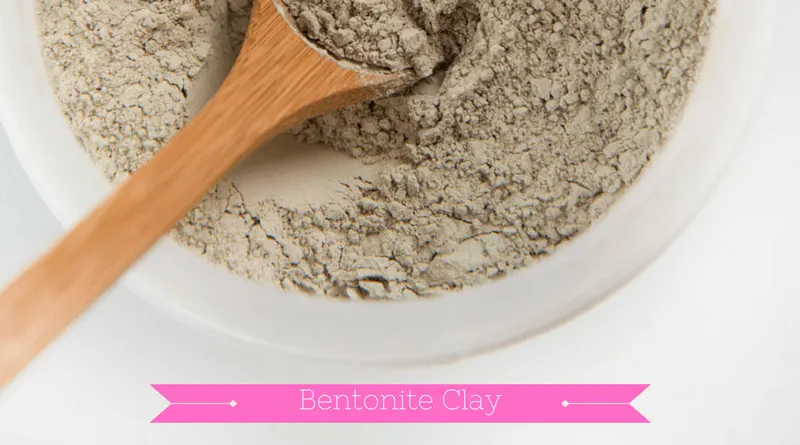 Bentonite clay is rich in minerals and is formed from volcanic ash. When water is added to this clay a negative electric charge will result which helps remove toxins.
Whether you have acne prone skin, oily skin, large pores, aging skin, dry skin, or lightly scarred skin, you will see benefits when you incorporate bentonite clay masks into your skincare regime.
The silica in bentonite helps soften and soothe dry, tired, or irritated skin.
If large pores, wrinkles, or blackheads is your problem, then the bentonite will lift out the toxins while tightening and shrinking pores for a healthier appearance.
Oily skin or acne prone skin will also see benefits from using a bentonite clay mask because it helps control the overproduction of sebum; reducing oiliness, inflammation, and acne.
Bentonite clay is known as a healing clay because it is made up of minerals such as silica, calcium, magnesium, sodium, iron, and potassium. With regular use of bentonite clay masks, you will see a noticeable difference in your skin. (source)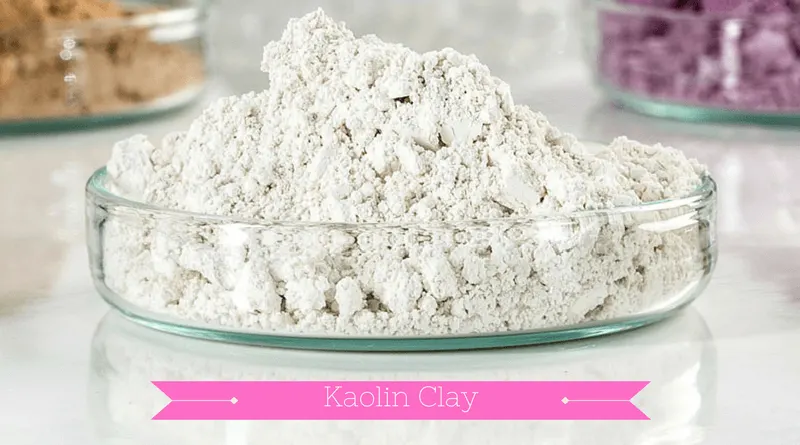 Kaolin clay has been used for thousands of years in facial applications and in masks. Also known as White Clay and China Clay, kaolin is a fine, light clay that is rich in minerals such as aluminum oxide, silica, and oxygen.
Kaolin clay is a gentle clay which makes it perfect for sensitive skin. When mixed with water, kaolin clay has natural absorbency properties. The absorbent clay works well with oily or acne prone skin because it removes excess oil and sebum.
Kaolin clay masks help lift impurities, toxins, and bacteria from the skin resulting in less acne, fewer breakouts, and a smoother complexion.
Overworked, dry, tired skin can see benefits with kaolin clay's soothing and softening properties. If you have super sensitive skin that is easily irritated, then using a kaolin clay mask would be the ideal choice for glowing skin. (source)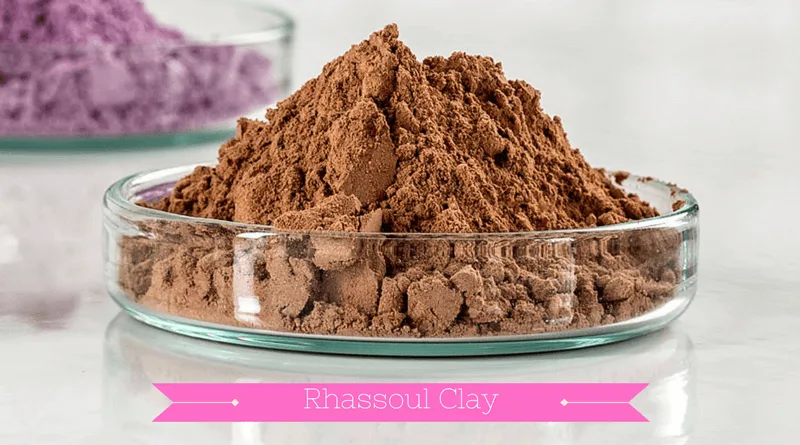 Rhassoul Clay, also known as Red Clay or Red Moroccan Clay, is a naturally occurring clay rich in minerals. Rhassoul clay comes from ancient deposits deep within the Morocco Atlas Mountains formed as a result of natural volcanic activity.
Rhassoul clay is rich in silicon, magnesium, iron, potassium, sodium, and other trace elements. Rhassoul clay is great for minimizing fine lines and scars because the lifting properties help remove dead skin, leaving it smoother in appearance.
For those with overworked skin or clogged pores, the molecular structure of rhassoul clay get deep into the skin and lifts out any impurities from the skin.
Rhassoul clay can also absorb excess surface oils and control sebum production resulting in fewer pimples and breakouts.
Many people suffer from enlarged pores; the tightening properties in rhassoul clay will minimize pores and tighten your overall skin for a healthier more vibrant appearance. (source)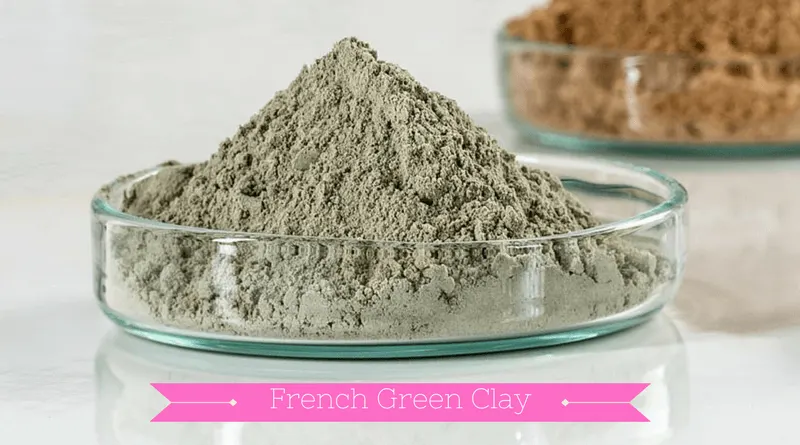 French Green Clay, named after the rock quarries in the South of France, is also known as Sea Clay. It is a fine, light green clay with sources in Montana, Wyoming, China, and Europe.
French Green Clay has been used for hundreds of years for its ability to detoxify skin due to its unique blend of mineral composition such as dolomite, manganese, silica, copper, phosphorous, magnesium, zinc, and calcium.
French Green clay gets its green color from its iron oxide and decomposed plant matter content. French Green clay helps detoxify by drawing out impurities from the skin.
This clay is especially helpful for oily and acne prone skin, lifting out excess oil and overproduction of sebum.
The healing and soothing properties of the French Green clay are also helpful for those suffering from eczema.
The unique mix of minerals gives this clay great absorbent properties and exfoliates dead and dry skin. The detoxifying, exfoliating, and clarifying abilities of French Green clay is ideal all skin types.
Regular use of French Green clay masks will result in a smoother, brighter, and healthier complexion. (source)
How to Make Your Own Clay Facial Mask
You can make your very own clay mask at home with the clay of your choice. Deciding on which clay to choose would depend on your skin type and the type of results you are looking for. Here is an easy clay mask recipe that only uses non-toxic ingredients for optimum skin health.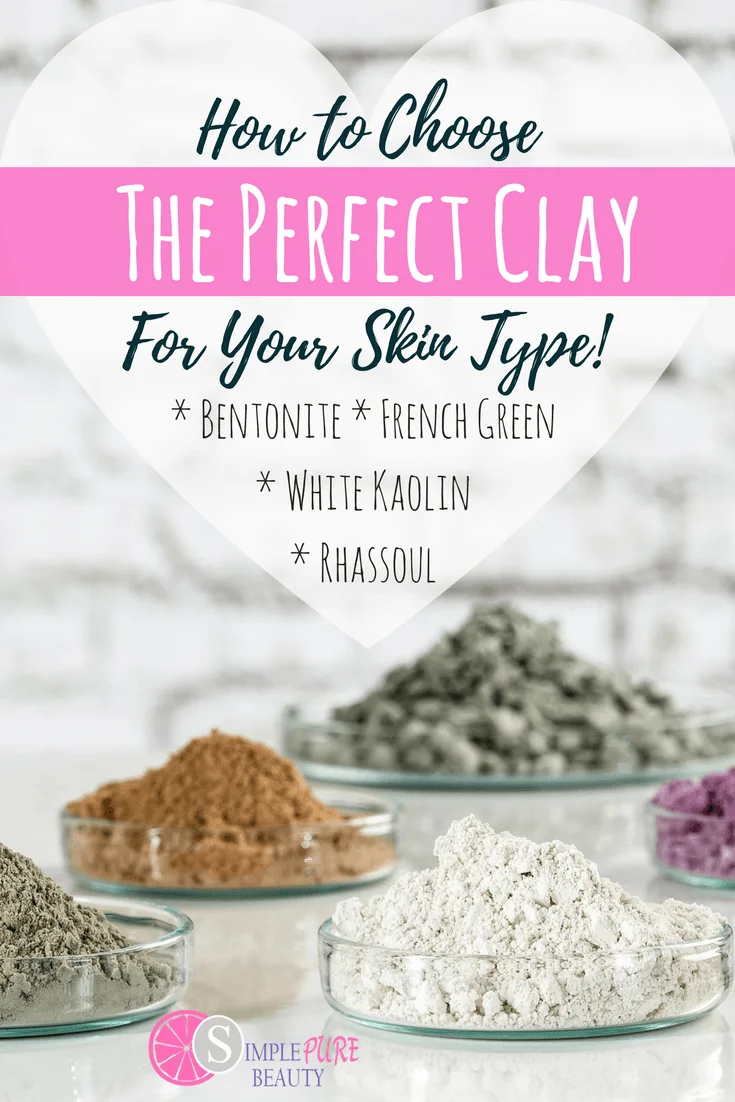 Choose Your Own Clay Facial Mask
This DIY Clay Face Mask Recipe is so easy and versatile anyone can make it!
Materials
1 tsp clay powder of your choice
2 tsp. warm water
1 tsp. raw honey (optional)
2 drops of lavender essential oil (optional)
Instructions
Mix all ingredients well and apply right away.
Make sure you avoid your eyes.
Leave on skin for 15-20 minutes until hard then wash off and dry your face.
For optimum results use a clay mask weekly.
Which issues plague your skin? Have you experimented with clay facial masks or will you now?