Kaolin Clay is a gentle clay that can be used in skincare to help control oiliness and reduce irritation.
Kaolin Clay can absorb over half of its mass in water which makes it great for drawing out impurities that are clogging pores and causing blemishes.
Kaolin Clay is a mild clay that makes it great for a wide variety of skin types; it is one of the few clays that can be used on dry skin.
You can also find Kaolin Clay in many types of makeups, it can help control oil production throughout the day to keep build-up to a minimum.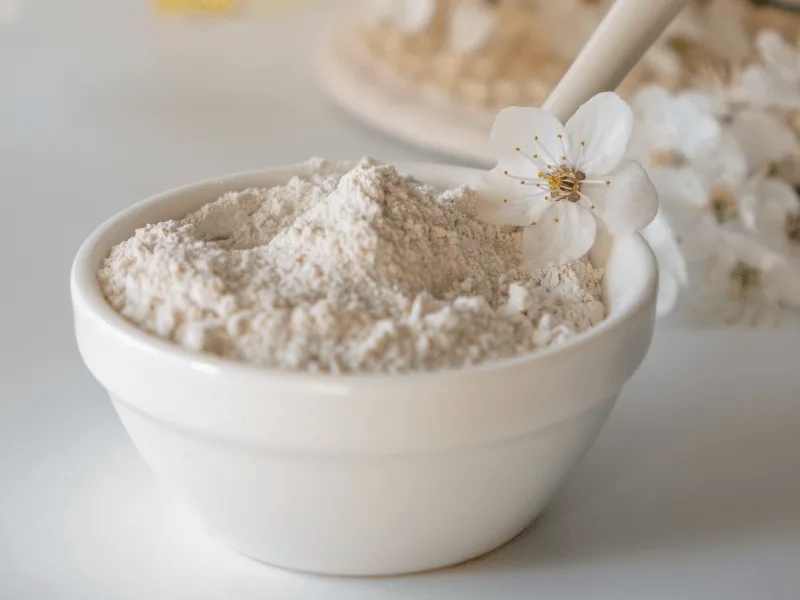 Kaolin Clay for Skin Quick Facts
Kaolin Clay Scientific Name:
The scientific name for Kaolin Clay is Hydrated aluminum silicate
Kaolin Clay Comedogenic Rating:
Kaolin Clay is non-comedogenic and is not likely to clog your pores.
Kaolin Clay Extraction Method:
Kaolin Clay is primarily made up of the mineral kaolinite; this mineral can be mined everywhere from China, the United States, and Brazil.
Kaolin Clay INCI Name:
Kaolin (White Clay)
Kaolin Clay COSING Number:
34759
Kaolin Clay Skincare Recommendations:
Kaolin Clay is a very fine-grained and very gentle clay. It has mild absorption properties which makes it better for normal or dry skin. It can be used with oily skin but will not draw out as much oil as other clays.
Kaolin Clay Absorption:
Kaolin clay can absorb about 65% of its mass in water. This means that it can draw out oils and other impurities from \the skin, without completely stripping the skin.
Kaolin Clay Composition:
Chemical formula: AL2O3 2SiO2 2H2O

Kaolin Clay can have a variety of compositions depending on where it was mined from and the other minerals that may be mixed with it. Pure Kaolin Clay is white or off white in color. It can also be rust red, this clay is high in iron oxides. Another variation can be green or pale yellow, this Kaolin clay contains plant matter and other organic minerals.
What is Kaolin Clay?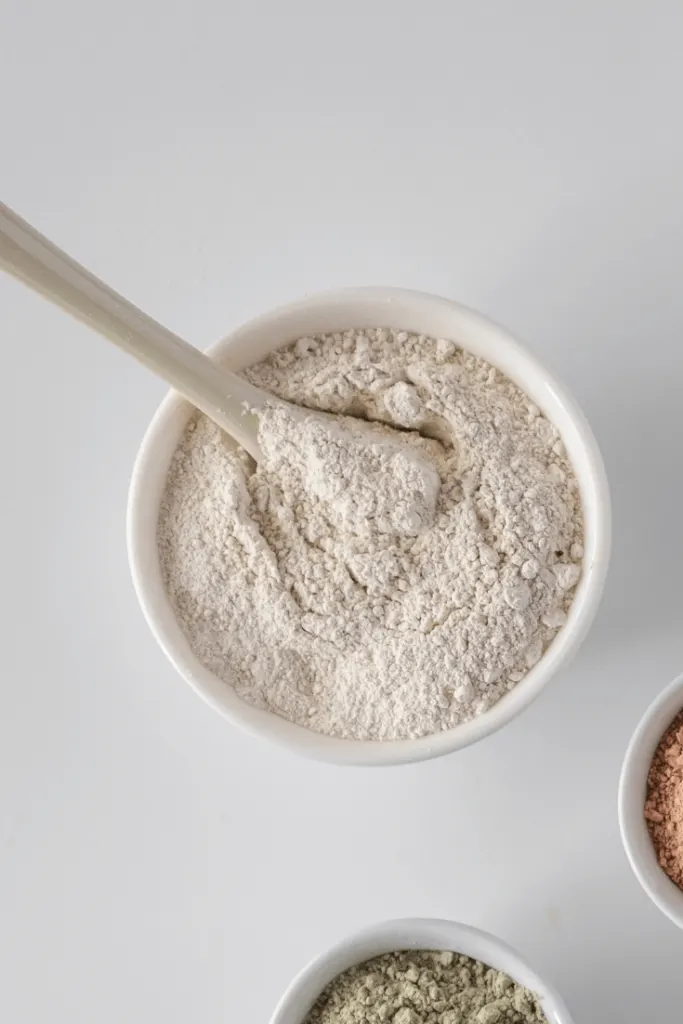 Kaolin Clay is a naturally occurring clay that is often used in ceramic products and porcelain. But it is often used in skincare as well!
Kaolin Clay can absorb over half of its mass in water which makes it a great tool to use if you have clogged pores or a little extra oil settled into your skin.
This clay isn't extremely absorbent which makes it great for normal or dry skin.
Kaolin Clay is often used to help draw out toxins or impurities in the skin. The clay is mixed with a variety of liquifying agents such as water, sea salt gel, or essential oils to create a mask that is left on the skin for a short amount of time. This mask is then washed off and it takes all of the extra build-up with it!
Kaolin Clay Benefits for Skin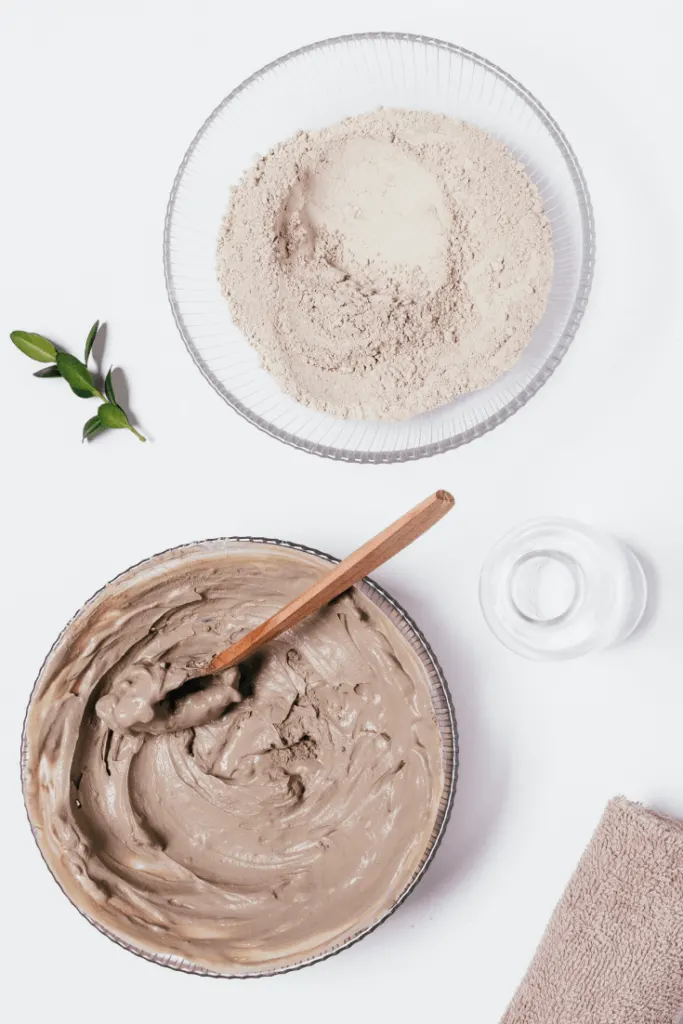 Kaolin Clay is a great clay to use in masks and scrubs. It is a gentle clay that makes for a great exfoliant. Kaolin clay is perfect for gently cleansing skin that is dry or acne-prone since it is not overly drying.
Since Kaolin Clay is absorbent, it can help reduce oily skin and help balance your complexion.
It can help draw out impurities that have settled into your pores such as dirt, germs, and grime.
This clay is a good alternative to harsh scrubs and can help gently remove stubborn oils from your face that cause irritation.
Popular Kaolin Clay Uses for Skin
Kaolin Clay is often used in skincare as a mask. It can be combined with water, essential oils, and other liquids to form a thick paste that is left on skin to help compound its benefits.
By using Kaolin Clay as a mask you can help draw impurities out of the skin and help reduce build-up on skin.
Kaolin Clay can also be used as a detoxifying facial scrub. Because of its fine-grain texture, it can gently exfoliate skin and soothe skin.
Kaolin Clay also makes a great ingredient in many cosmetic powders such as foundations. It helps to control oil that is produced by the skin throughout the day so that your makeup doesn't cause a lot of oil build-up.
Kaolin Clay Substitutes
If you're looking to use a clay other than Kaolin Clay, you'll need to consider your skin type and the amount of absorbency you want the clay to have.
Many clays are best left for people with normal to oily skin because they absorb a large amount of moisture and oil from skin. Kaolin Clay is a milder clay with lighter absorbency.
Good substitutes for Kaolin Clay include Rose Clay and Brazilian Clay. These are both types of Kaolin Clay and are very mild.
Other kinds of clay include Bentonite Clay, Dead Sea Clay, and French Green Clay. While these can be used on a variety of skin types, they are best left to individuals with more oily skin.
Warnings/Contraindications for Kaolin Clay
Kaolin Clay is generally very safe and gentle to use on skin; those with very dry skin should use it with caution as it does absorb oil from skin and can cause skin to become drier if used too often.
It is recommended to try a patch test on a less sensitive area of skin either as a mask or a cleanser to see how your skin reacts. If after 48 hours you don't experience any adverse effects, you can use it on your face!
Photo Credit: mountainroseherbs.com
Mountain Rose Herbs is committed to putting people, plants, and planet before profit with everything they do. They are committed to sustainability, and a certified Zero Waste company. They currently only offer shipping to the United States & Canada.
Photo Credit: soapmakers-store.com
Based in the United Kingdom, Soapmakers Store is a family owned business specialising in the sourcing and supply of premium quality ingredients to the Cosmetic, Toiletry, Aromatherapy, and Soapmaking Industries. With over 40 years experience in the Natural Ingredients Industry, they will endeavour to be your 'one stop shop' for quality raw material supplies. They do offer shipping outside of Europe, but there will be additional charges.
Also known as White Cosmetic Clay, China Clay, White Clay, Chalk, and White Dirt, Kaolin has a variety of uses. Soap makers often use it in shaving and oily skin soaps as it adds slip while being safe and generally non-sensitizing.
Photo Credit: www.wholesalesuppliesplus.com
Wholesale Supplies Plus offers a wide range of soap making & formulating supplies including bases, additives, carrier oils, fragrance & more. They are based in the US & while they do offer International shipping, they currently do not serve EU member states.
Photo Credit: www.fromnaturewithlove.com
From Nature With Love proudly offers an inspiring range of premium quality certified organic, conventional and complementary personal care ingredients for use within skin care, hair care, aromatherapy, massage, spa, herbalism and soap making applications. They also offer a Rewards program that pays you back 10% in rewards on every order. From Nature With Love is a US based company that does offer International Shipping.
Kaolin Clay Recipes
Now that you know all about Kaolin Clay Benefits for Skincare, you're probably ready to make some recipes.
Check out the skincare recipes below that all include clay as an ingredient!
In any of these recipes, the clay that is listed as an ingredient can be swapped out with Kaolin Clay!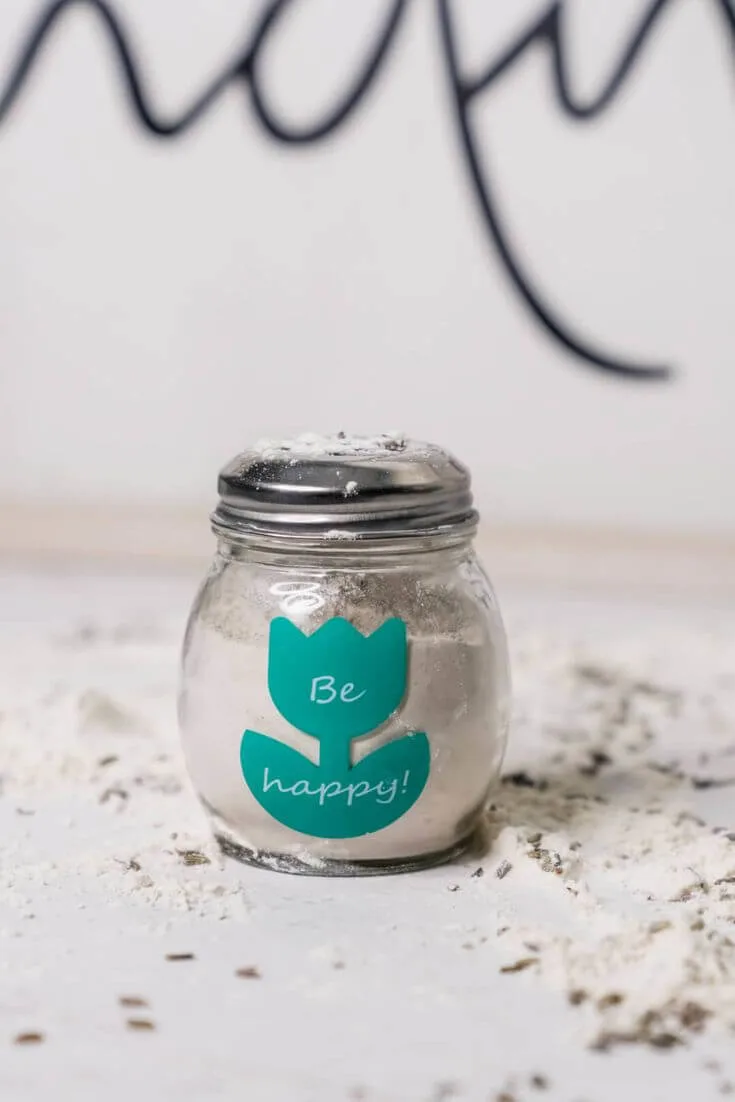 Do you ever wish you had something that kept you smelling fresh while soaking up sweat in all of the nooks and crannies? This DIY …
Pin Kaolin Clay Benefits for Skin!
I hope you've enjoyed learning all about the benefits of Kaolin Clay for your Skin. Be sure to pin this post for later!