These DIY Christmas Gifts for men are so much fun and simple to create.
Finding the right Christmas gift for that special man in your life can be challenging. Guys are notoriously hard to shop for, which can make gift-giving pretty tricky.
If you want to give them something they'll cherish, a homemade gift could be the best option!
You won't have to worry about anymore gift returns, but you'll be able to give them something from the heart. This Christmas, why not make your gift instead of going to the store for one?
These are all pretty easy to put together and can work for any guy you're gifting to this year.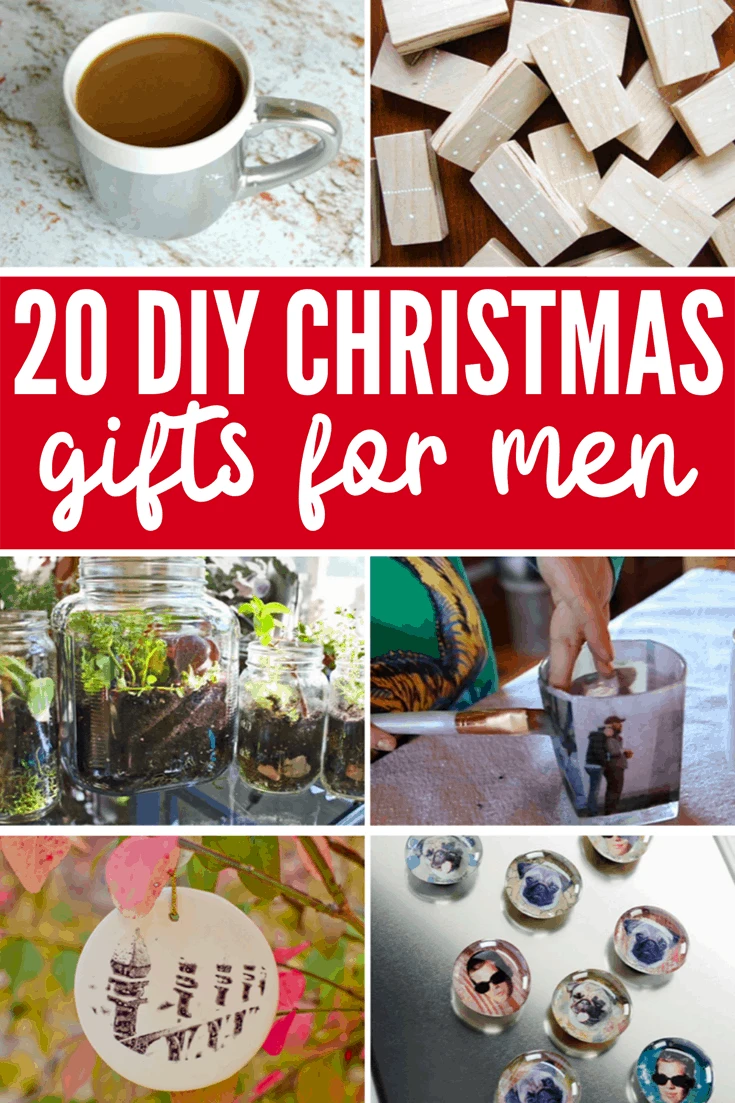 Looking for more Gift Ideas, check these out:
12 Days of Homemade Christmas Gift Ideas + Recipes!!
20 Fabulous Last Minute Christmas Gifts!
Even if you aren't sure what to gift the man in your life, you will find inspiration here. And if you're still unsure, just go with it! Homemade gifts are always better!
Here are 20 DIY Christmas gift ideas for men that you are easy to make! This holiday season, give him the gift of homemade.
It will be absolutely priceless for him.
20 DIY Christmas Gifts for Men
Don't pass up on these Christmas Gifts for men!
As you can see from all of these homemade Christmas gifts for men, you aren't short of any number of options. Narrow it down to your top 5 choices and then go from there.
If you have time, you just might be able to make him more than one!
Do you have a favorite Christmas gift for you man on this list?
Be sure to Pin this Post for Later!