Kokum Butter is a versatile butter that can help your skin in a variety of ways. It is often used as a replacement for heavier butters such as cocoa butter or shea butter.
It does not clog pores or cause added irritation if you have sensitive skin.
It can also be used on acne-prone skin, it fights inflammation and helps heal and protect skin.
Kokum Butter has many benefits for skin and can be used in a variety of ways including in lotions and balms.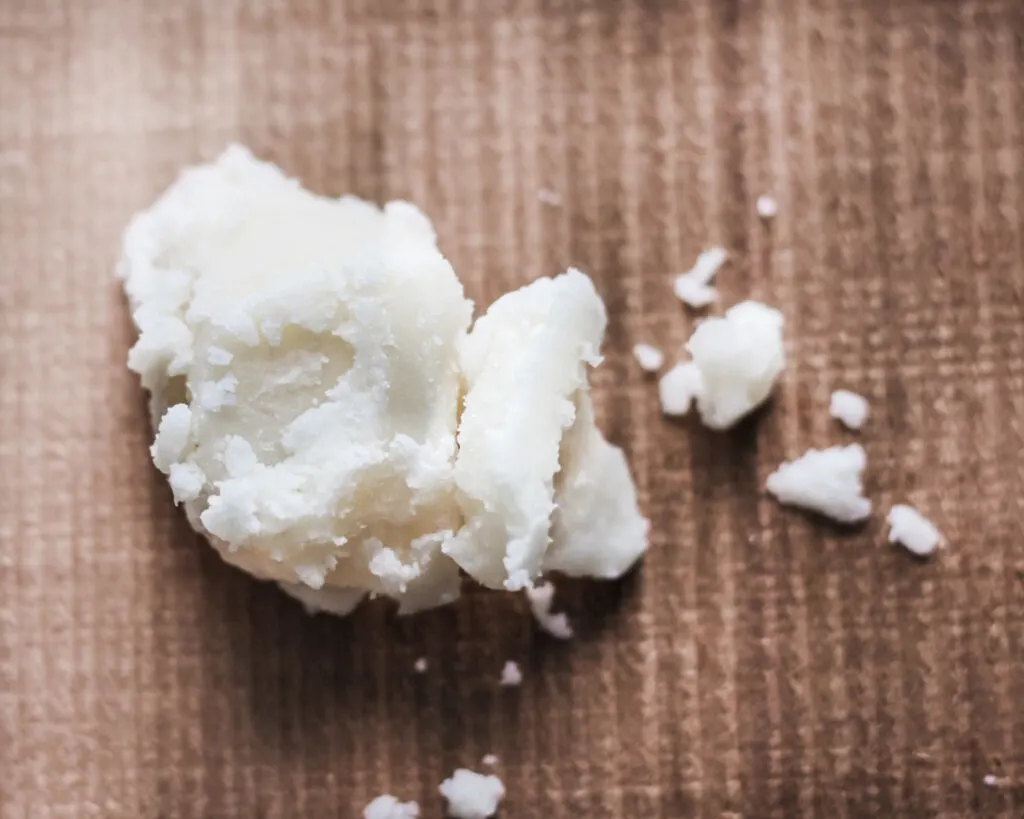 Kokum Butter for Skin Quick Facts
Kokum Butter Scientific Name:
The scientific name for Kokum Butter is Garcinia indica
Kokum Butter Comedogenic Rating:
Kokum Butter is non-comedogenic and is not likely to clog your pores.
Kokum Butter Extraction Method:
Kokum Butter is extracted from the seeds of the kokum tree. The seeds are processed and the oil is turned into a vegetable butter similar to shea butter.
Kokum Butter INCI Name:
Garcinia Indica Seed Butter
Kokum Butter COSING Number:
56317
Kokum Butter Skincare Recommendations:
Kokum Butter is non-comedogenic meaning that it is not likely to clog pores, it is also a harder butter with a smooth texture. This makes it ideal for all skin types including those that struggle with acne-prone or sensitive skin.
Kokum Butter Absorption:
Kokum Butter is easily absorbed by skin and leaves skin feeling soft and satiny.
Kokum Butter Melting Point:
The melting point of Kokum Butter is 32.2-40°C (90-104°F) which means it can melt at skin temperature.
Kokum Butter Composition: Fatty Acids
| | |
| --- | --- |
| Palmitic Acid (C16:0) | 4.0% |
| Stearic Acid (C18:0) | 54% |
| Oleic Acid (C18:1, ⍵-9) | 40% |
| Linoleic Acid (C18:2 ⍵-6) | 2.0% |
*Fatty acid breakdown is shared from
Modern Cosmetics Volume 1
.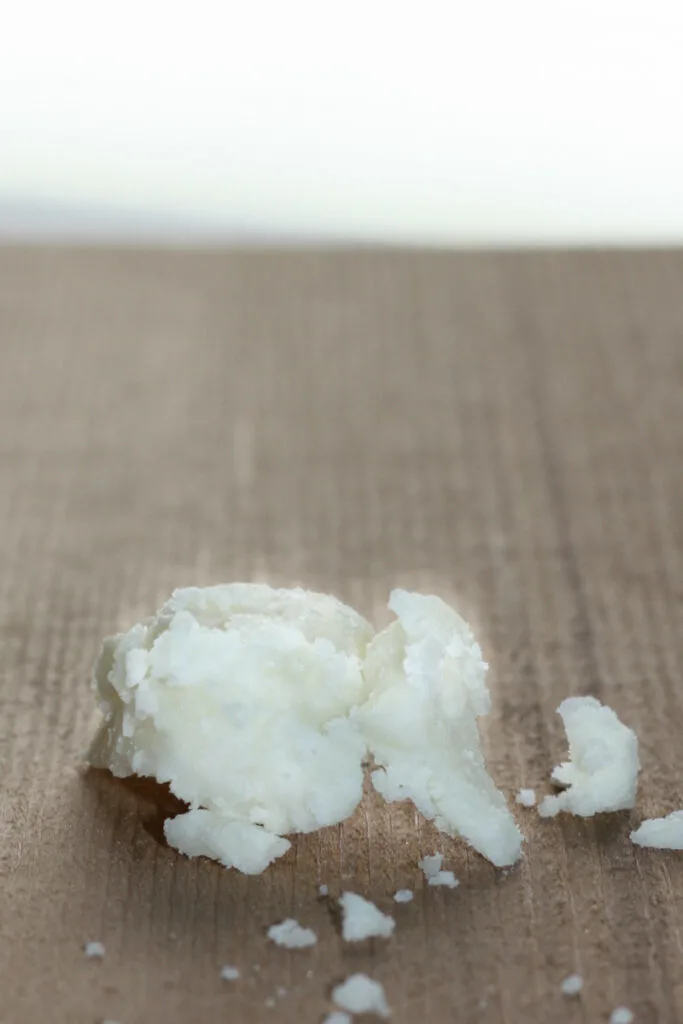 What is Kokum Butter?
Kokum Butter is a more solid butter that is extracted from the seeds of the kokum tree. It is often used in cosmetics because it is non-comedogenic and is very lightweight.
It is not heavy or greasy and is actually solid at room temperature before being mixed with other ingredients.
This butter has many benefits and is often used as a replacement for shea or cocoa butter since it is lighter and less likely to cause breakouts or clog pores.
Kokum Butter Benefits for Skin
Kokum Butter is a very balanced botanical butter, it is very stable and easy to use in a variety of ways which makes it very popular in cosmetics and skincare products.
Kokum Butter contains a high concentration of fatty acids like omegas 3 & 6. These fatty acids help to keep skin feeling happy and healthy.
It also protects the skin from damage by creating a natural barrier.
Because it is an emollient it also helps keep the moisture on skin to keep it plump and hydrated all day long.
Kokum Butter is also known for its ability to help regenerate skin cells and keep skin cells healthy so they don't break down as easily.
This means that combined with its emollient properties it can provide excellent healing from cracks, chapping, and windburn.
This butter also has anti-inflammatory properties. If your skin is on the sensitive side or you have acne-prone skin, this could be a moisturizer that works for you and your skin!
Popular Kokum Butter Uses for Skin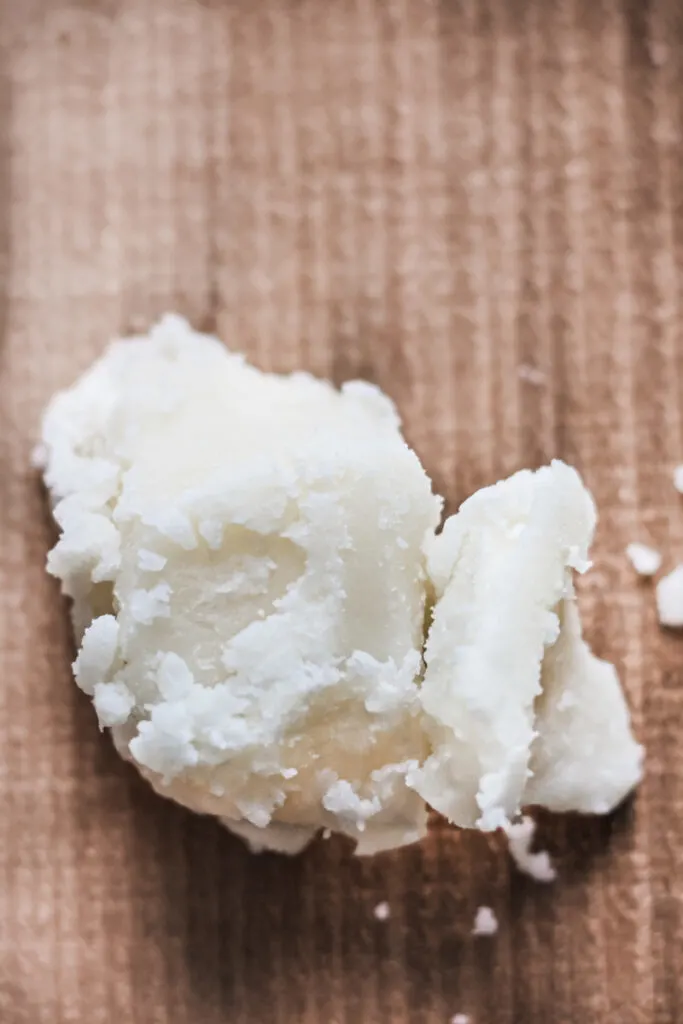 Because Kokum Butter is also full of fatty acids, it is great to mix with other ingredients to thicken up a recipe. It is also a stiff butter that remains solid at room temperature which makes it great for creating solid recipes like balms or lotion bars! It is particularly useful in recipes that are meant to help heal skin such as aftershave balms!
Kokum Butter is also used in many skincare lines to prevent the signs of aging and to heal dry or damaged skin. It is also great for keeping skin plump and young. The high concentration of fatty acids and Vitamin E helps keep your skin feeling hydrated, young, and refreshed.
Kokum Butter is also non-comedogenic; this means that it won't clog pores or contribute to creating acne or blemishes.
It is often used in moisturizers for those who have sensitive or acne-prone skin; it also helps fight inflammation which makes it great for those with tough to manage skin conditions.
Kokum butter also has a long shelf-life; about 2 years. This means it will last a long time and is a great moisturizer to keep on your shelf! It can also be used to help stabilize other recipes and reduce product waste by delivering longer shelf lives to your favorite skincare products.
This versatile butter has a lot of uses in the world of skin care including balms, lotions, creams, conditioners, and scrubs. No matter what your needs are, Kokum Butter would be an excellent ingredient to add to your own DIY recipe.
Warnings/Contraindications for Kokum Butter
There are not many warnings that come with the topical use of Kokum Butter; it is always recommended to do a patch test on a less sensitive area of skin to see how your skin responds.
If your skin remains irritated after 48 hours, you can try Kokum Butter products on your face!
Where to Buy Kokum Butter
Photo Credit: mountainroseherbs.com
Mountain Rose Herbs is committed to putting people, plants, and planet before profit with everything they do. They are committed to sustainability, and a certified Zero Waste company. They currently only offer shipping to the United States & Canada.
Better Shea Butter was founded in 2013 with a signature 1 lb brick of Unrefined Shea Butter, sourced from a small women co-op in Ghana. They later expanded to offering other butters, oils and botanicals that are carefully and ethically sourced. They believe that the use of simple ingredients, and the creation of skin care products is fun and easy.
Photo Credit: pronounceskincare.com
If you like to support small businesses, get your high quality Certified Organic Kokum Butter from my friend, Jess over at Pronounce Skincare! (Ships Worldwide)
Kokum Butter Skincare Recipes
Kokum butter can be used in place of butters like cocoa butter, mango butter, murumuru butter and shea butter.
Just keep in mind that it is a harder butter so may change to consistency of the recipe.
Also, remember that Kokum butter's comedogenic rating is 0-1 so it can be safely used on the face. You wouldn't want to use cocoa butter on your face because it has a comedogenic rating of 4 and is likely to clog pores.
Check out the recipes below that use butters as a base!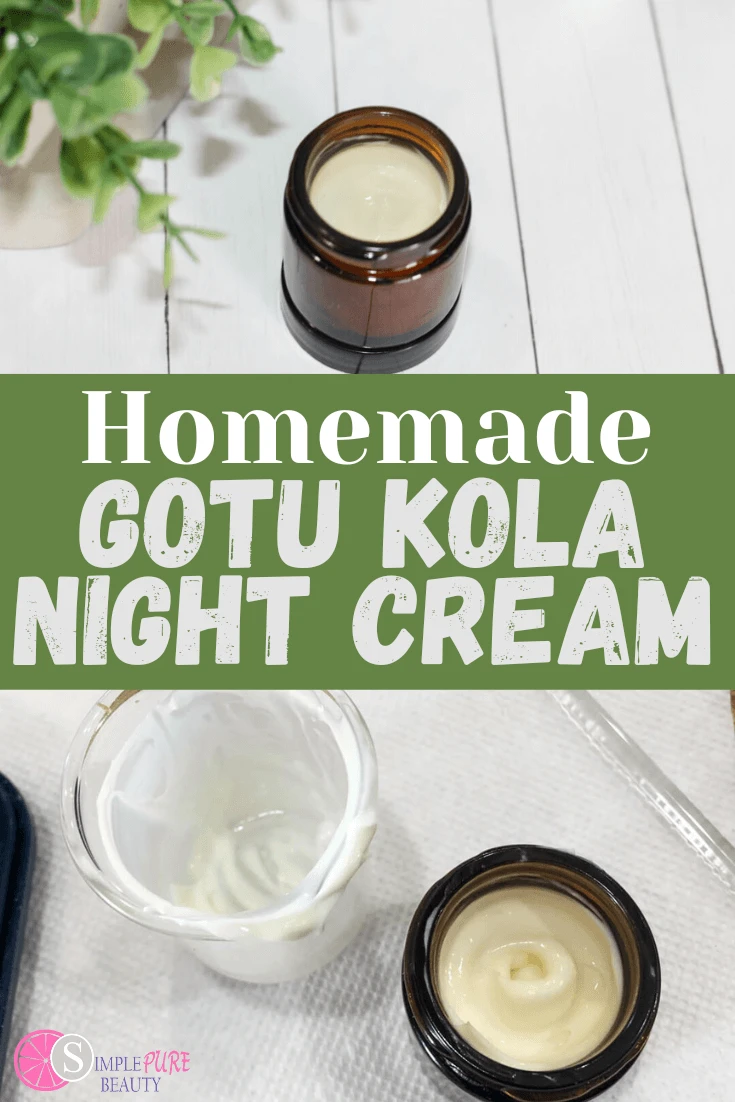 Do you know what I love waking up to in the morning? Soft, smooth, refreshed-looking skin! In today's world, it can be so hard to …
Pin Kokum Butter Benefits for Skin!
I hope you've enjoyed learning all about the benefits of Kokum Butter for your Skin. Be sure to pin this post for later!