Are you looking for something that delivers deep hydration and is versatile enough to use on your skin and your hair?
Well, you're in luck!
Avocado Oil is an excellent choice for anyone who needs an oil that is heavy enough to deeply moisturize and nourish as well as reduce signs of aging!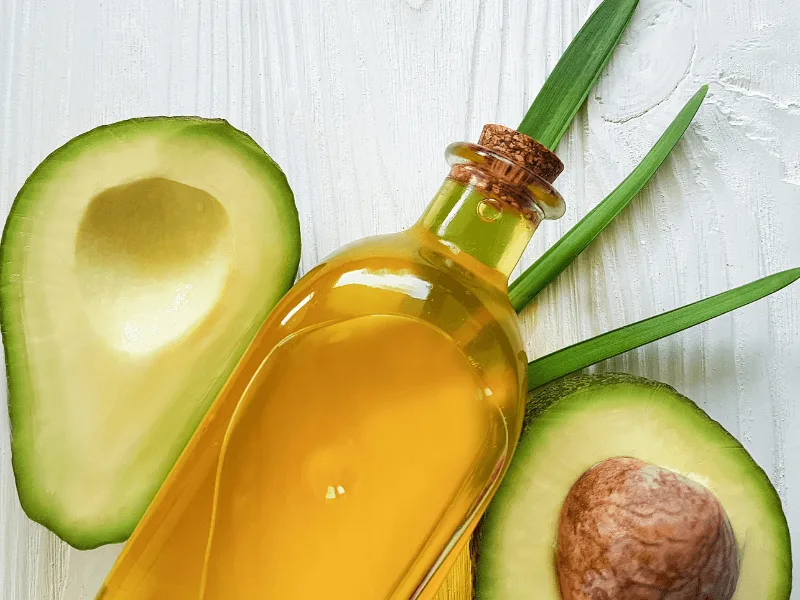 Avocado Oil for Skin Quick Facts
Avocado Oil Scientific Name:
The scientific name for Avocado Oil is Persea americana and Persea gratissima.
Avocado Oil Comedogenic Rating:
Avocado Oil has a comedogenic rating of 3 which means it could clog your pores, particularly if you already have oily skin.
Avocado Oil Extraction Method:
Avocado Oil is extracted from the pulp of avocados. The oil is separated from the pulp using a centrifugation process.
Avocado Oil INCI Name:
Persea gratissima (Avocado) Oil
Avocado Oil COSING Number:
79502
Avocado Oil Skincare Recommendations:
Avocado Oil is recommended for dry skin or skin that is showing signs of aging.
Avocado Oil Absorption Rating:
Avocado Oil has an absorption rating of 4; this means that it is slow to absorb and can leave an oily residue on skin.
Avocado Oil Composition
| | |
| --- | --- |
| Palmitic Acid (C16:0) | 16.0% |
| Palmitoleic Acid (C16:1) | 7.0% |
| Oleic Acid (C18:1) | 60.0% |
| Linoleic Acid (C18:2 ⍵-6) | 14.0% |
| α-Linolenic Acid (C18:3, ⍵-3) | 1.0% |
| Phytosterols | 3,396 mg/kg (Ꞵ-sitosterol: 2,511 mg/kg) |
| Vitamin E | 245 mg/kg |
*Fatty acid breakdown is shared from
Modern Cosmetics Volume 1
.
What is Avocado Oil?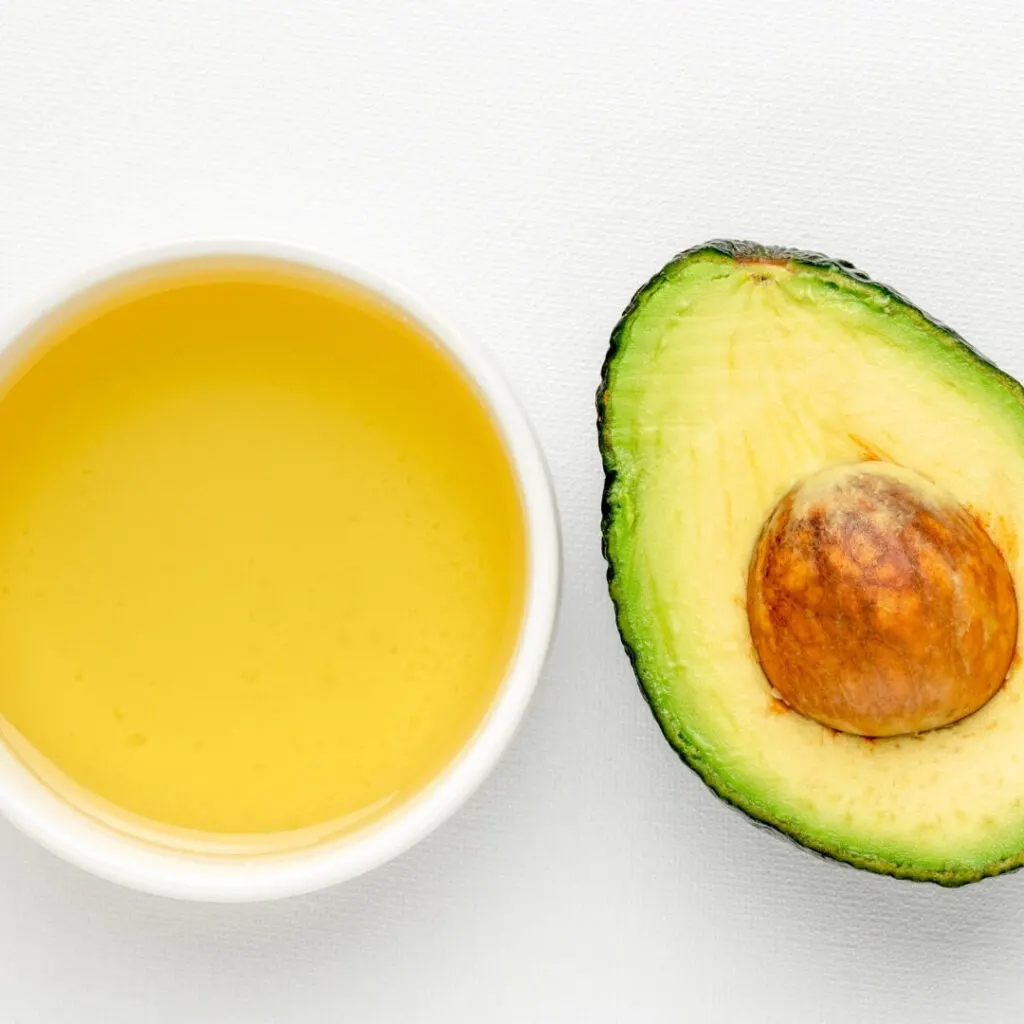 Avocado Oil is an oil that is made from the pulp of avocados. This oil is very versatile and can be used for everything from cooking to skincare and haircare!
In skincare, it is often used as a carrier oil and can be applied directly to the skin if used properly.
Avocado Oil is a great option for those who are looking to reduce the signs of aging and heal and repair skin.
Avocado Oil Benefits for Skin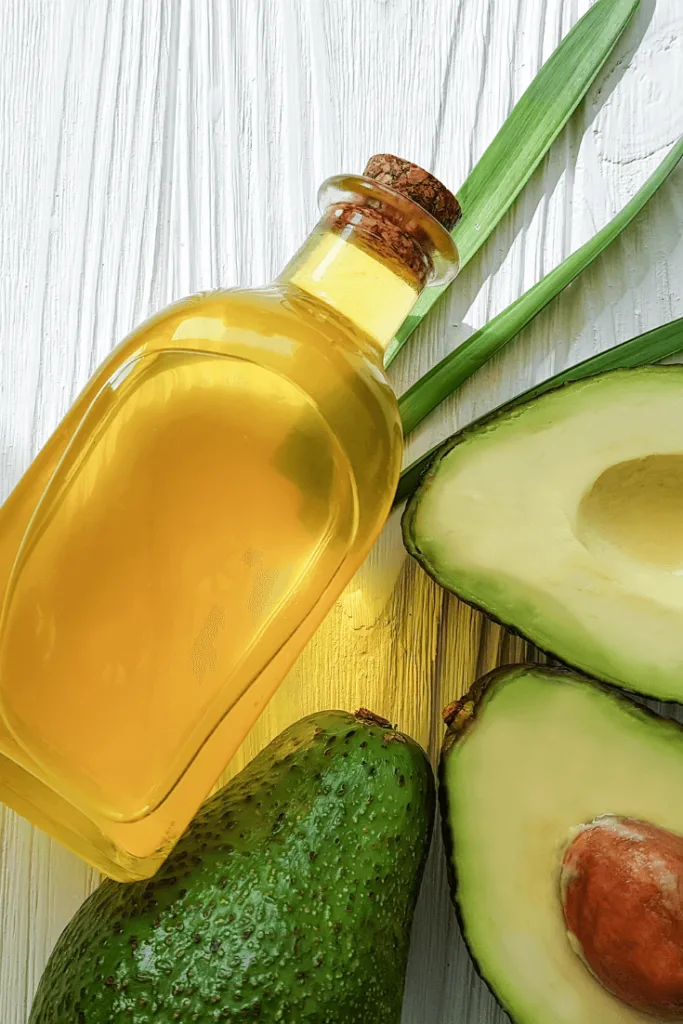 Avocado Oil has a host of benefits for skin. Not only is it deeply hydrating but it can also repair skin and help create glowing skin!
Avocado Oil contains Vitamins A, B, D, and E can help moisturize and protect skin from environmental damage.
It also may help repair damaged skin. The fatty acids in Avocado Oil have also been found to help speed up wound healing!
Avocado Oil can also impact the breakdown of collagen.
While it isn't clear if Avocado Oil can increase collagen production, it does help slow down the loss of it.
This means that it help s to fight signs of aging such as fine lines and wrinkles.
Since it helps to minimize damage from free radicals, it can also help combat pesky signs of aging that way as well.
Since Avocado Oil is an emollient it helps to maintain skin's hydration. It can also help minimize inflammation, and while it sounds counter-intuitive but it can help reduce the inflammation caused by acne.
Popular Avocado Oil Uses for Skin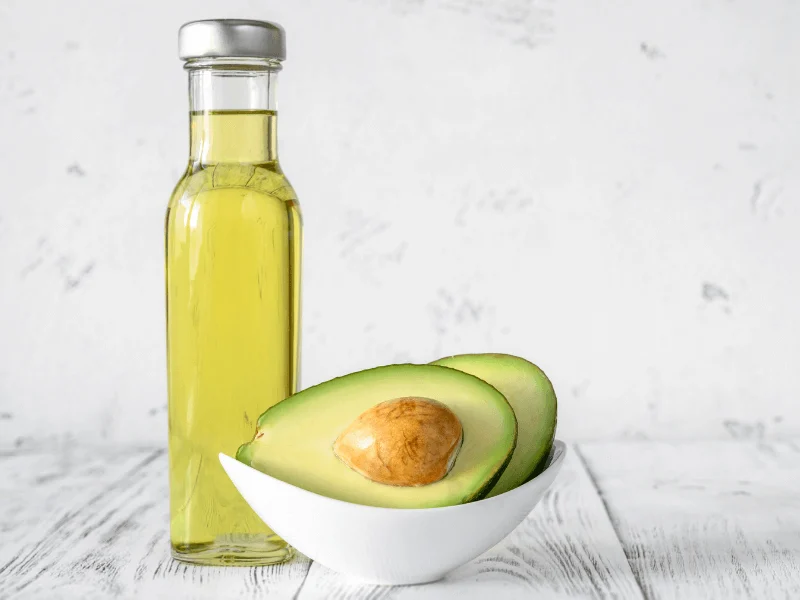 Avocado Oil has many uses in skincare. It makes a great addition to other products and can be used alone. This is one of my favorite carrier oils for body care recipes.
Many people like to use it as a mask to add deep hydration and reduce inflammation.
Avocado Oil can be mixed with other products to form creams, serums, and balms that help deeply nourish skin.
Many of these formulations target dry and flaky skin and aim to reduce irritation and inflammation.
Avocado Oil Substitutes
When looking for substitutes for Avocado Oil you'll want to look for an oil that is a little heavy and slower to absorb.
One oil that fits this bill is Chia Seed Oil. It has the same comedogenic rating and is an oil with larger molecules that take longer to penetrate skin.
Chia Seed Oil, like Avocado Oil, is hydrating and anti-inflammatory.
Another good oil to use in place of Avocado Oil is Sweet Almond Oil. This oil is a little quicker to absorb and not as heavy, keep that in mind when you are making this switch!
Sweet Almond Oil has many benefits for skin and makes a great substitute for Avocado Oil.
Warnings/Contraindications for Avocado Oil
While there are not many warnings for Avocado Oil, if you are allergic to avocadoes you should not use Avocado Oil. It is also recommended that if you already have oily skin to use it lightly.
It is also a good idea to perform a patch test on your skin to see how it reacts. If you have had no adverse reactions after 48 hours, you can try it on your face!
Photo Credit: mountainroseherbs.com
Mountain Rose Herbs is committed to putting people, plants, and planet before profit with everything they do. They are committed to sustainability, and a certified Zero Waste company. They currently only offer shipping to the United States & Canada.
100% Cold Pressed Avocado oil from Sky Organics! Order on Amazon for quick delivery!
Photo Credit: soapmakers-store.com
Based in the United Kingdom, Soapmakers Store is a family owned business specialising in the sourcing and supply of premium quality ingredients to the Cosmetic, Toiletry, Aromatherapy, and Soapmaking Industries. With over 40 years experience in the Natural Ingredients Industry, they will endeavour to be your 'one stop shop' for quality raw material supplies. They do offer shipping outside of Europe, but there will be additional charges.
Photo Credit: www.fromnaturewithlove.com
From Nature With Love proudly offers an inspiring range of premium quality certified organic, conventional and complementary personal care ingredients for use within skin care, hair care, aromatherapy, massage, spa, herbalism and soap making applications. They also offer a Rewards program that pays you back 10% in rewards on every order. From Nature With Love is a US based company that does offer International Shipping.
Photo Credit: www.newdirectionsaromatics.com
New Directions Aromatics is a Canadian based company offering a wide variety of skincare and formulating supplies. They also offer a variety of Organic, Fair Trade & Ecocert Ingredients. They ship mainly to Canada & the US, but do offer International Shipping as well.
Now that you know all about Avocado Oil Benefits for Skincare, you're probably ready to make some recipes.
Check out the skincare recipes below that all include Avocado Oil as an ingredient!
Avocado Oil Skincare Recipes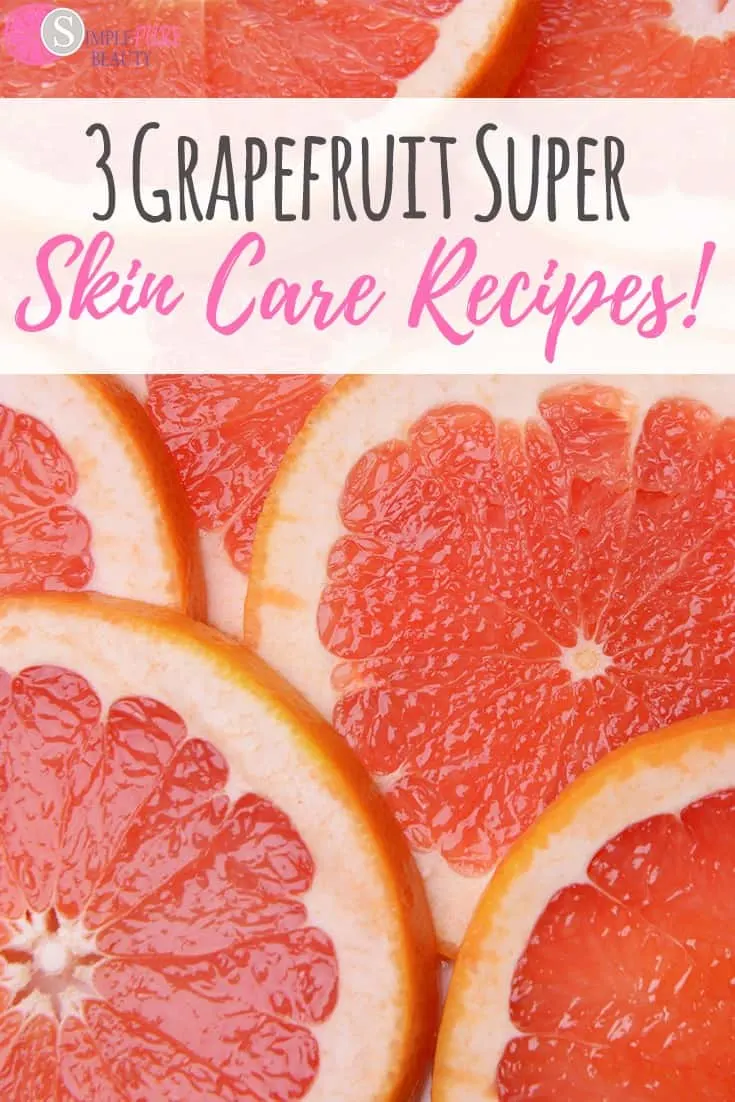 There are many grapefruit essential oil uses for skincare. You can easily add grapefruit to your skincare routine with these 3 simple recipes. Summer is …
Pin Avocado Oil Benefits for Skin
I hope you enjoyed learning all about the benefits of Avocado Oil benefits for skin!