Vitamin E is an antioxidant that can help protect skin from UV damage and free radicals. It has been used in skincare products for many years due to its ability to help maintain young and happy skin!
Using products containing Vitamin E can help improve skin's complexion and reduce inflammation.
Vitamin E is an excellent ingredient to use in serums and formulations where you want potent anti-aging benefits and skin protection!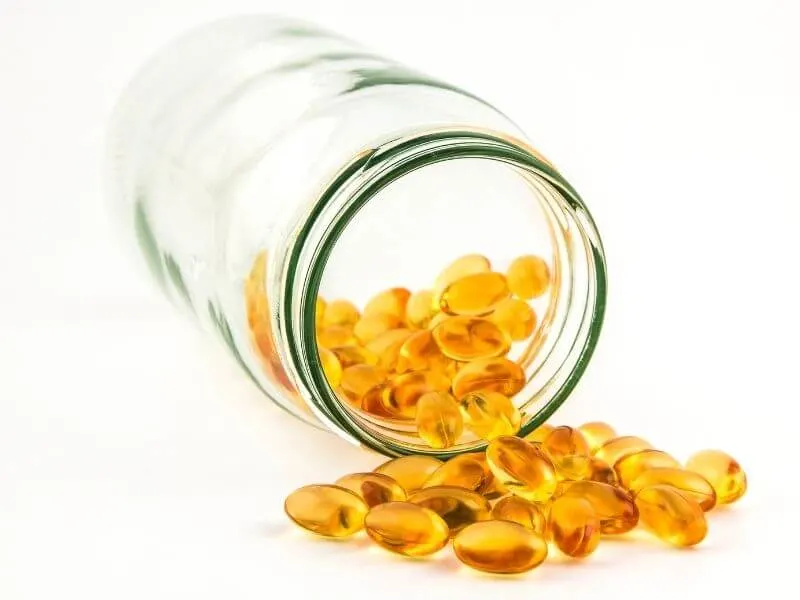 Vitamin E Quick Facts
Vitamin E Scientific Name:
Alpha-tocopherol
Vitamin E is Extracted from:
Vitamin E was originally extracted from wheat germ oil but now it is now commonly extracted from soybeans.
INCI:
Tocopheryl Acetate
Vitamin E COSING Number:
80273
Recommended for:
Vitamin E is an ingredient that can be used in products for all skin types, including dry or sensitive skin.
Vitmain E Absorption:
Vitamin E absorbs into skin quickly and easily.
Vitamin E Recommended Usage Level:
Vitamin E has a recommended usage level of 0.5-3%.
What is Vitamin E?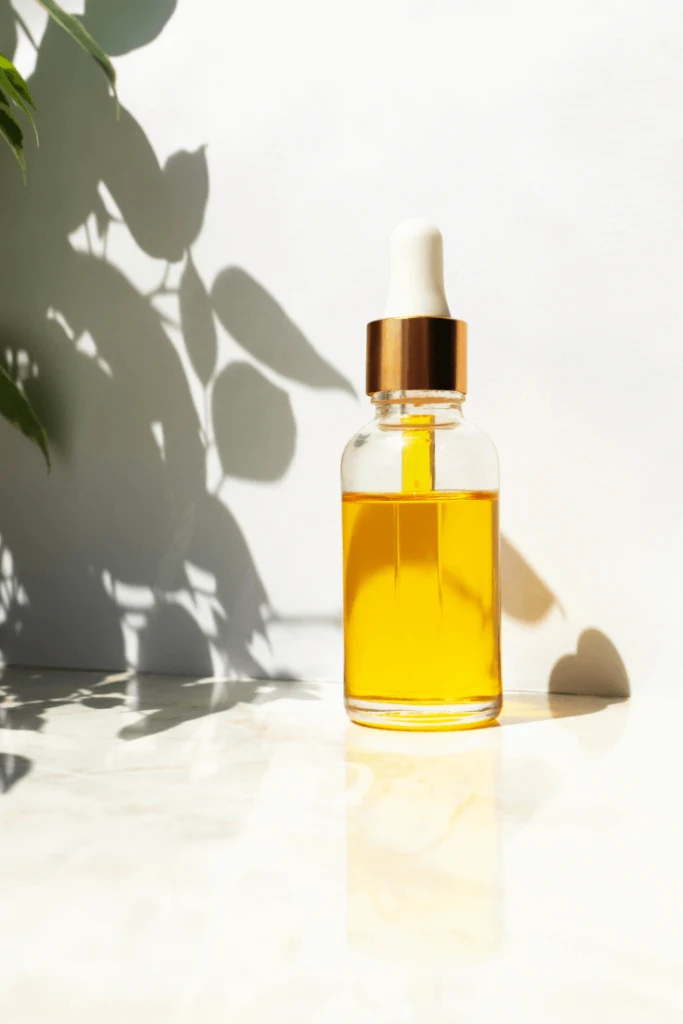 Vitamin E is a fat-soluble antioxidant that has been used in skin care products for years! Vitamin E is an antioxidant that helps protect cells from free radical damage. It can be used in a variety of skincare products and can even be applied directly to skin!
Vitmain E Benefits for Skin
Vitamin E has many benefits for skin, including protecting skin from free radical damage as well as sun damage.
Vitamin E can help:
Reduce inflammation which helps reduce the appearance of fine lines and wrinkles.
Help heal the skin. It is very nourishing and can help improve skin's elasticity and maintain healthy, happy skin.
Moisturize skin since this antioxidant is stored in cell membranes, it helps protect cells which helps keep skin soft and hydrated!
This antioxidant can also help scars heal more effectively since Vitamin E helps protect skin from free radicals, it can help reduce the appearance of scars.
Popular Vitamin E Uses for Skin
Vitamin E can be used in a variety of skincare products. Vitamin E can be used in serums, oils, creams, and many other products that support skin health and anti-aging.
Vitamin E can also be used in various formulations to help brighten skin and reduce hyperpigmentation. Vitamin E can also be used on skin overnight to help boost the positive effects.
Vitamin E is often used in cosmetic products to extend their shelf-life. Antioxidants can help slow down the breakdown of product ingredients and Vitamin E is no exception.
Since it is fairly easy to add to formulations, it can be used as a antioxidant in products to help them last longer, particularly anhydrous products.
How to Use Vitamin E in Formulations
Vitamin E molecules like to blend with other oils, butters, and fats. It can be used in a variety of formulations like diy creams, body butters, scrubs, and balms as well as the oil phase of emulsions.
The recommended usage level is up to 1%. Oil refining can reduce the concentration of tocopherol, Vitamin E, in oils that are sold.
When purchasing Vitamin E try to source oils that are unrefined or that have not been processed to ensure that you get the most out of your Vitamin E in your products.
Vitamin E is light and temperature-sensitive, so be sure that it is stored in a clean and dry place. You should also keep in a dark area or in an amber container to reduce breakdown. You should also add it to your formula in the cool-down phase. When packaging your products, keep in mind that you'll need packaging that reduces light exposure.
*Information about formulations pulled from Formula Botanica
Warnings/Contraindications for Vitamin E
Vitamin E is generally safe to use and does not have any warnings associated with appropriate use. Vitamin E can be used in many products, using a heavy product containing Vitamin E can clog pores to potentially cause breakouts. While the recommended usage levels for Vitamin E are 0.5-3% but more can be used in formulations. It is important to note that using a higher concentration of Vitamin E may not improve results.
Photo Credit: mountainroseherbs.com
Mountain Rose Herbs is committed to putting people, plants, and planet before profit with everything they do. They are committed to sustainability, and a certified Zero Waste company. They currently only offer shipping to the United States & Canada.
Photo Credit: www.fromnaturewithlove.com
From Nature With Love proudly offers an inspiring range of premium quality certified organic, conventional and complementary personal care ingredients for use within skin care, hair care, aromatherapy, massage, spa, herbalism and soap making applications. They also offer a Rewards program that pays you back 10% in rewards on every order. From Nature With Love is a US based company that does offer International Shipping.
Photo Credit: www.newdirectionsaromatics.com
New Directions Aromatics is a Canadian based company offering a wide variety of skincare and formulating supplies. They also offer a variety of Organic, Fair Trade & Ecocert Ingredients. They ship mainly to Canada & the US, but do offer International Shipping as well.
Photo Credit: lotioncrafter.com
Lotion Crafter offers a wide variety of ingredients for all of your formulating needs. They offer carriers oils, preservatives, exfoliants, anti-aging ingredients, butters and so much more. I order a lot of my supplies from Lotion Crafter. Lotion Crafter offers local & International shipping.
Vitamin E Skincare Recipes
I love adding Vitamin E to a lot of my skincare recipes as it helps extend the shelf life while adding moisture!
Check out these skincare recipes all with a touch of Vitamin E.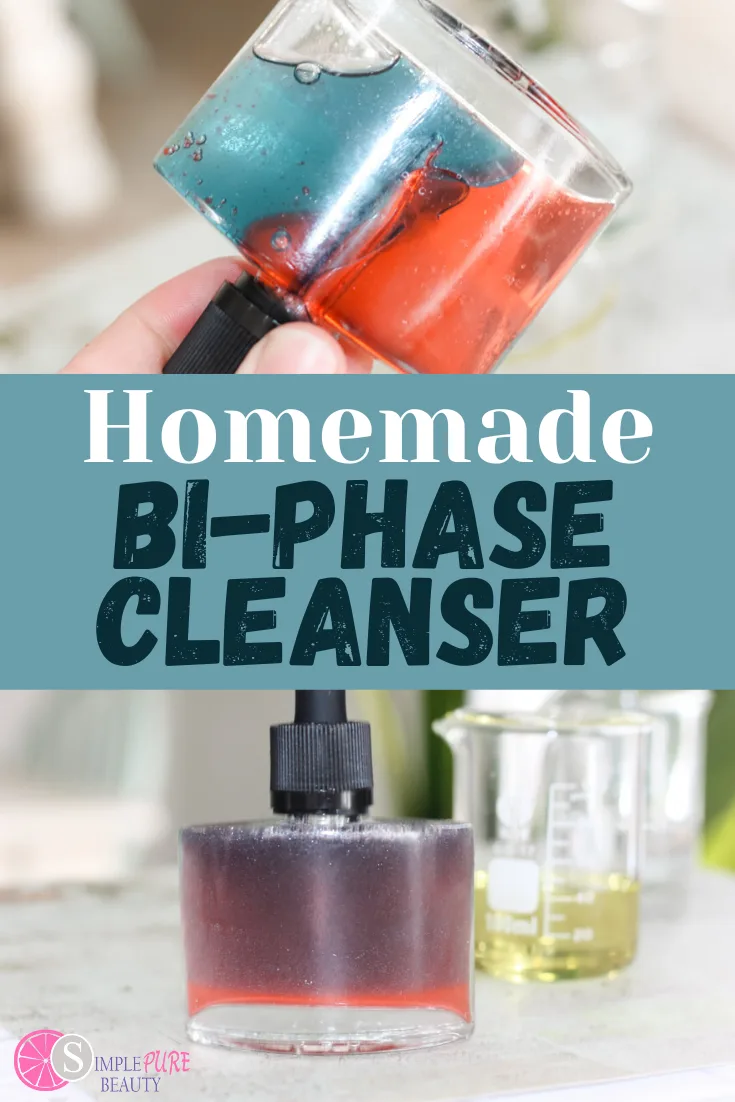 Cleansing your skin is kind of a necessity. Some of my favorite recipes are cleansers that are meant to help balance and gently cleanse your …
Pin Vitamin E Antioxidant Benefits for Skin
I hope you enjoyed learning all about the benefits of Vitamin E benefits for skin! Be sure to share and pin this post for later!