This DIY Chemical Peel recipe is a great skin refresher without harsh chemicals or spa pricing.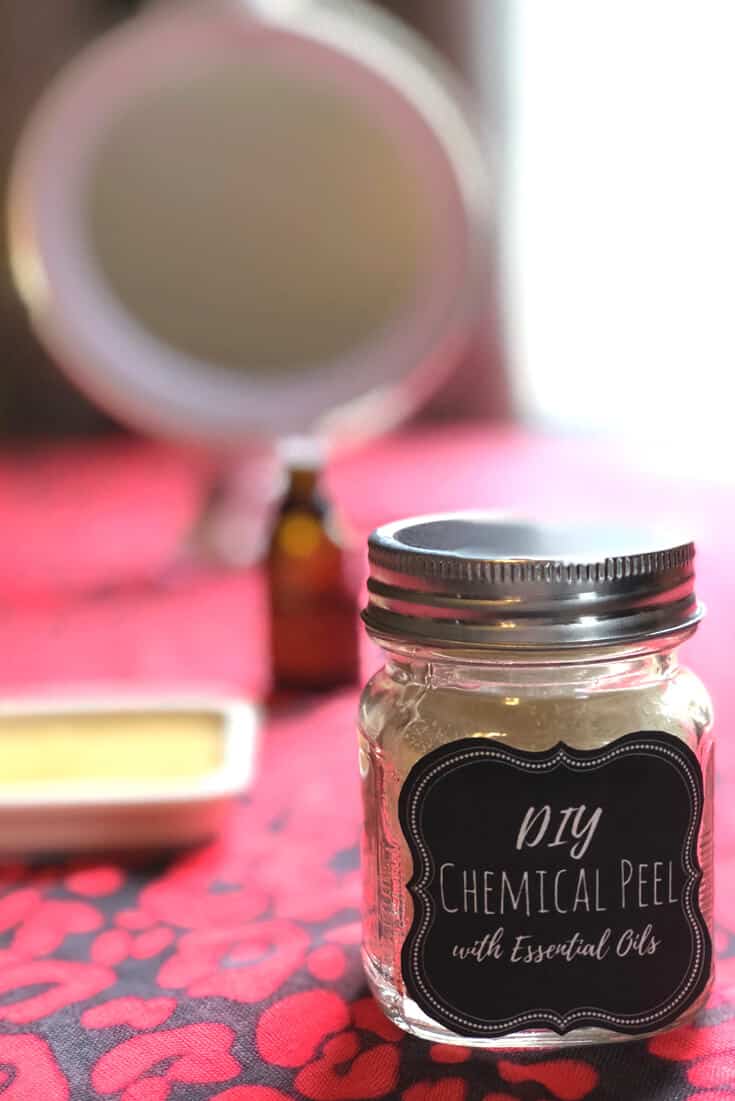 The title of this post may be a tad misleading.
Why?
Because we aren't actually going to be using chemicals for this "chemical" peel recipe.
We just want the results of a chemical peel without the price or chemicals, right?
And we want to get those results without leaving the comfort of our homes.
Why do a Facial Peel at Home?
Chemical peels can be harsh on the skin and expensive, but an at-home facial peel is a safe and gentler option. These work by pulling out toxins and impurities from pores, and removing the top layer of dead skin cells.
Word of Warning: It will also remove very small hairs which may be a little painful.
If that didn't scare you off, feel free to proceed…. 🙂
Polyvinyl alcohol is what's commonly used in chemical peels to give it that peel consistency, but grass fed gelatin or even egg white will work for a DIY recipe.
Both egg white and gelatin are rich in protein and amino acids that make skin healthier.
Soothing ingredients like milk, herbal tea, hydrosol, or honey can also be added to the recipe.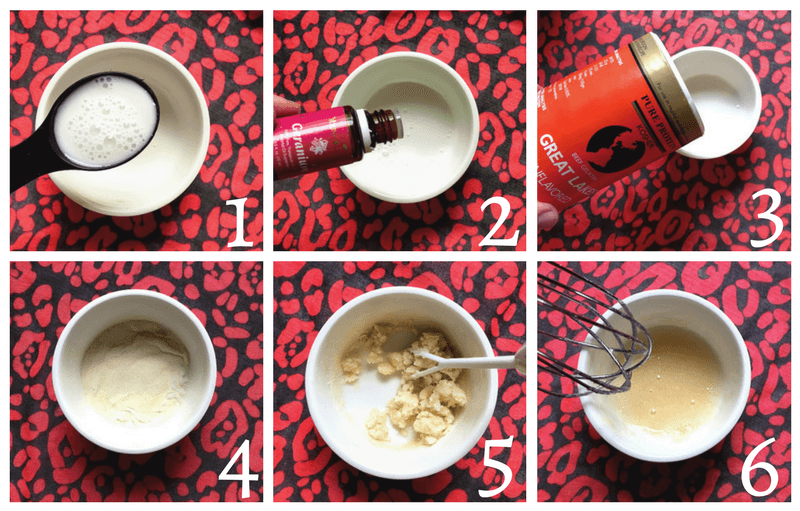 How to do a DIY Chemical Peel
When applying a face peel, it should be patted on gently and somewhat thinly to freshly cleansed skin. Some like to apply the peel to Kleenex, lay the Kleenex on the face, then apply more mixture on top.
Avoid moving the face during this time so the peel doesn't crack. So eating a snack or having a long phone conversation wouldn't be good ideas while doing a face peel!
After the peel feels tight and dry (about 20-40 minutes), it can be peeled off of the skin. It may sting a little, but shouldn't be too painful.
Once the peel has been removed, wash the face with warm water and a washcloth to make sure it's all off of the skin.
Splash the face with cool water to close the pores, then follow it up with a soothing moisturizer.
Skip the toner, since your skin will be more sensitive after a peel.
Avoid lots of sunlight for a day or two as well.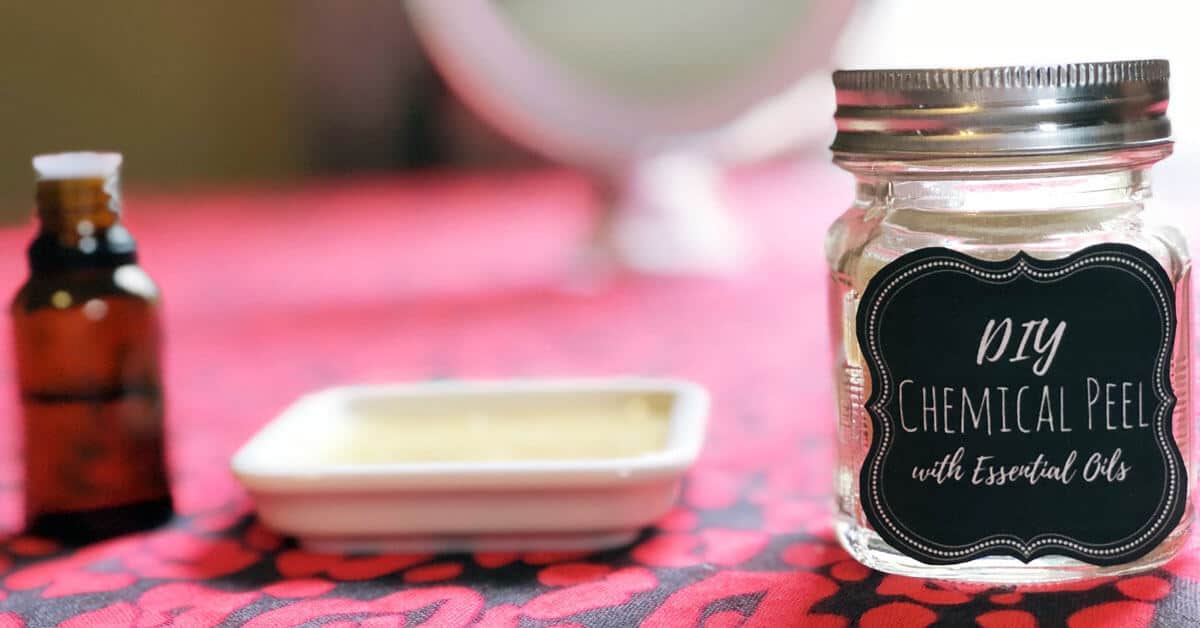 Milky Smooth DIY Face Peel
Materials
1 T boiling water
2 drops geranium essential oil (could also use lavender essential oil, german chamomile essential oil, or other soothing essential oils)
Instructions
In a small bowl, whisk together the milk and essential oil. Sprinkle the gelatin over the top, and whisk to combine. At this point it will look crumbly.
Vigorously whisk in the boiling water, just until smooth.
Quickly apply the peel to the skin with your fingers, and follow the directions above.
Recommended Products
As an Amazon Associate and member of other affiliate programs, I earn from qualifying purchases.
Have you tried a DIY Chemical Peel?