Check out our amazing DIY Cold Cream recipe to find out exactly how to whip up a jar for yourself!
What is cold cream?
Cold Cream is a cosmetic preparation that you can use to clean or soften your skin. Cold cream is an emulsion of water and certain fats that work together to provide nourishment and many other benefits for your skin.
It gets its name from the cool feeling that's left on your skin after it's applied which you don't experience from many other creams and oils.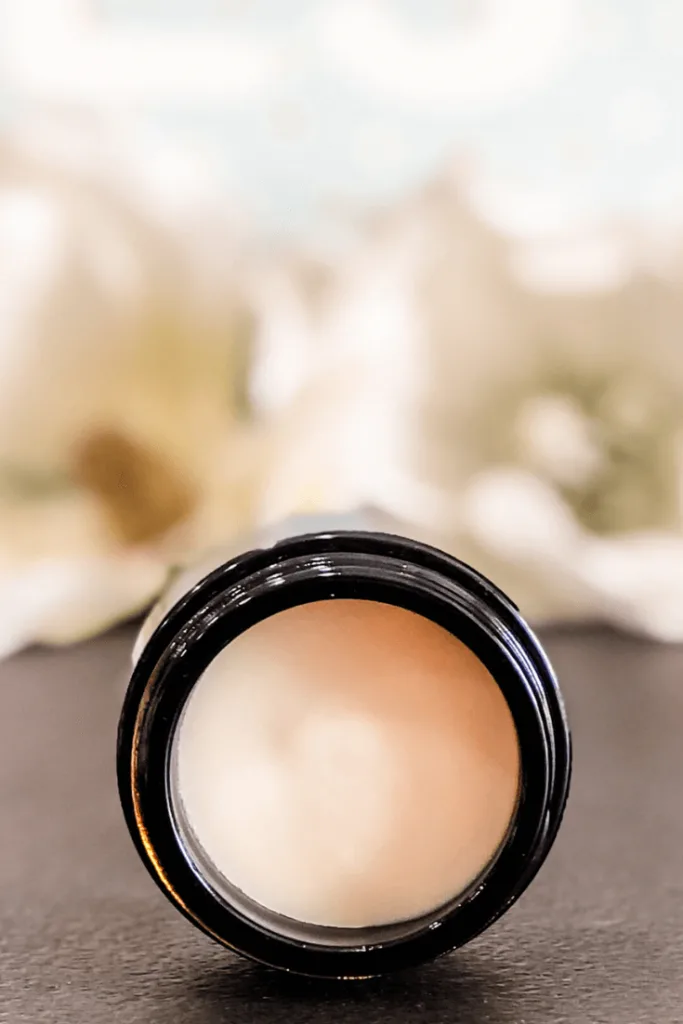 What is the difference between a cold cream and moisturizer?
Cold cream and regular moisturizers can do similar things such as moisturize and soothe skin. But there are some key differences.
Cold creams tend to be thicker than moisturizers to help soften and smooth skin. It also tends to have more skin-cleansing properties that reduce dirt and oil on skin.
Cold creams are typically made as an emulsion where fats and water are blended together to form a very thick substance that works to deeply hydrate skin whereas moisturizers main focus is to hydrate the outer layer of skin.
Cold creams can also be used to target skin that is particularly dry and needs extra protection such as during the winter.
What Are the Benefits of Cold Cream?
There are numerous benefits to using cold cream so here's a list of some of the things you may notice while using our DIY cold cream:
Moisturized skin
Excellent cleanser for your skin
Great for keeping winter damaged skin healthy and protected
Can keep your skin incredibly soft and supple
Can help balance oily skin through effective moisturization
Adds a healthy glow
Why is Borax used in cold cream?
You can typically find borax as an ingredient in conventional cold creams. Borax is typically used for cleaning-related purposes, but it's an integral part of the emulsifying process that takes place between the other ingredients.
Borax serves as a stabilizer so the oil and water don't separate upon standing.
Don't worry, you can still make a wonderful cold cream without borax, and that's exactly what we're going to do today!
How do you make cold cream without borax?
You don't need to worry about Borax being in your DIY cold cream because there are other ways to make cold cream that don't involve harsh chemicals!
Our DIY recipe only uses natural ingredients that are skin-friendly.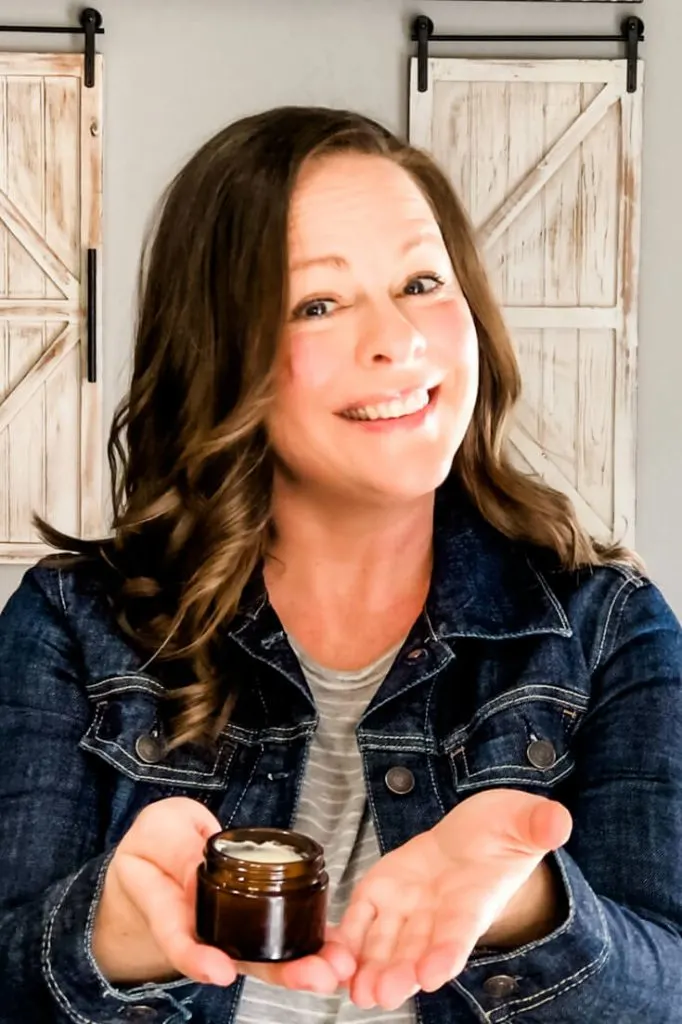 DIY cold cream ingredients
We are going to be using some calming and soothing ingredients for our cold cream recipe. Let's look a little closer at each of these!
Rose Hydrosol is a very effective moisturizer and nourishes your skin. It has antibacterial and anti-inflammatory properties to help reduce irritation and give skin a healthy, plump look!
Sodium Chloride, also commonly known as salt, is used to help skin retain moisture. It can also aid in the cleansing process, soothe irritation, and brighten skin.
Kokum Butter is a non-comedogenic butter that won't clog your pores, but it can still deliver a high amount of hydration to skin. This butter is high in vitamin E and will help repair skin as well as soothe inflammation. It can be used on a variety of skin types making it a great base for your cold cream!.
Argan Oil is also a very effective antioxidant, and moisturizer. It contains omega-6 fatty acids which helps protect your skin while it soothes and smooths.
OliveM900 acts as a very effective dispersant. Its job is to make your cold cream even and smooth and allow for a more finishing application. This product will keep your cold cream from clumping on your skin.
Oliwax can be considered as one of the healthiest fats on the planet. It contains very powerful antioxidants, and can actually benefit your heart, brain, joints, and even more.
Camellia Seed Oil rejuvenates your skin, while providing an excellent source of antioxidants. Its anti-inflammatory properties make it a great addition to help fight inflammation from acne and blemishes.
Calendula Extract is great for increasing skin's elasticity and firmness. It helps reduce signs of aging and fights fine lines and wrinkles. It is wonderful for hydrating skin and helping to lock in moisture.
Geogard ECT is a paraben-free, formaldehyde-free, and isothiazolone-free preservative. All of those chemicals can do damage to your skin over time. This preservative will help extend the life of our cold cream.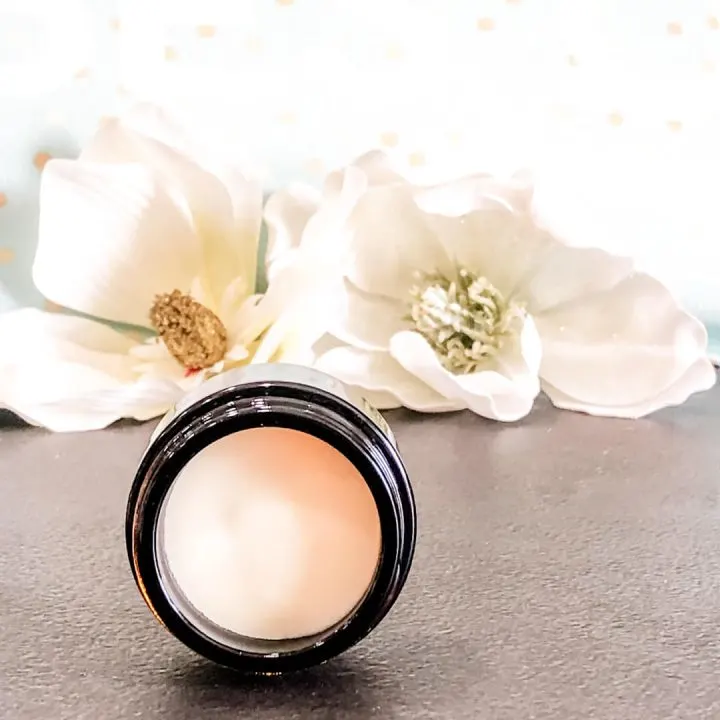 DIY Cold Cream Recipe
Additional Time:
10 minutes
This DIY Cold Cream recipe will leave your skin completely nourished & soft!
Instructions
Place Rose Hydrosol in glass beaker and add salt, stir until dissolved
Place Kokum butter, Camellia seed oil, Argan oil, Olivem 900 and Oliwax in another beaker
Place both beakers in a water bath and heat to 70C
Remove from heat
Slowly trickle the hydrosol into the oil/butter mixture stirring constantly
When temperature drops below 40C, add Calendula extract & Geogard ECT
Continue to stir during the cool down process until a trace forms in the cream
Notes
I've included weight & standard measurements, but these aren't as precise as measuring in the grams provided. I highly recommend purchasing a jewelry scale like this one for your formulating.
Recommended Products
As an Amazon Associate and member of other affiliate programs, I earn from qualifying purchases.
DIY Cold Cream FAQs
How Do You Use Cold Cream?
Cold Cream is easily applied and can seamlessly become part of your daily skincare routine. When applying your cold cream make sure you wash your hands first. Apply a dime sized amount and massage into your skin in an upward circular motion. Let it sit on skin for a few minutes. If skin begins to burn or tingle, remove the cream immediately.
Remove the cream with a warm, wet washcloth or a re-usable pad like this. Let your skin air dry. Once your skin is dry you can apply toner!
Is Cold Cream Good For Skin?
Cold Cream is extremely beneficial for your skin, including skin that may be oily or acne-prone. Our DIY cold cream is soothing and smoothing without being harsh and abrasive. It will nourish your skin and provide it with all of the hydration that it needs. It will help to soften skin and fight signs of aging including tired skin.
Is Cold Cream Bad For Acne?
Our DIY cold cream is great for soothing irritated skin, including irritation and inflammation that is caused by acne. Many of our ingredients are non-comedogenic so they won't clog pores and contribute to acne formation. It is gentle of skin and helps smooth and soothe. As always, regardless of skin type, we recommend performing a patch test to see how your skin reacts to it!
Are There Any Dangers to Cold Cream?
With any skin care product, you want to make sure you aren't allergic to our recipe ingredients.Be sure that you perform a patch test to see how your skin will react to the cold cream. Our DIY cold cream recipe only uses safe, non-toxic ingredients that are generally regarded as safe.
Why Is It Called Cold Cream?
Cold cream gets its name from the cool and soothing feeling it leaves on your skin after you apply it. Many creams and moisturizers do not have an after feeling however, cold cream, offers a soothing cooling effect.
Does Cold Cream Leave Any Residue Or Smell Behind?
As with any moisturizer or cream, you may notice a slight odor or residue; our recipe tends to absorb fully, not leaving behind any residue or strong fragrance. Since many of the ingredients in our recipe are non-comedogenic and fast to absorb, leaving your skin soft, smooth, and non-greasy.
I hope you've enjoyed learning all about cold cream and now you're ready to make your own!
Share & Pin this DIY Cold Cream Recipe for Later!