Candelilla Wax benefits and uses are numerous! It is used in a variety of formulations as a thickener and as a vegan substitute for beeswax.
With its thick, more brittle composition it has great oil binding properties and can be used as an emulsifier.
Candelilla Wax is often used in lip products to thicken their composition and give them a more solid stick structure.
It is rich in Vitamin A which promotes cell regeneration and hydration, making it the perfect ingredient for use in balms and thick creams.
Keep reading to learn all about candelilla wax!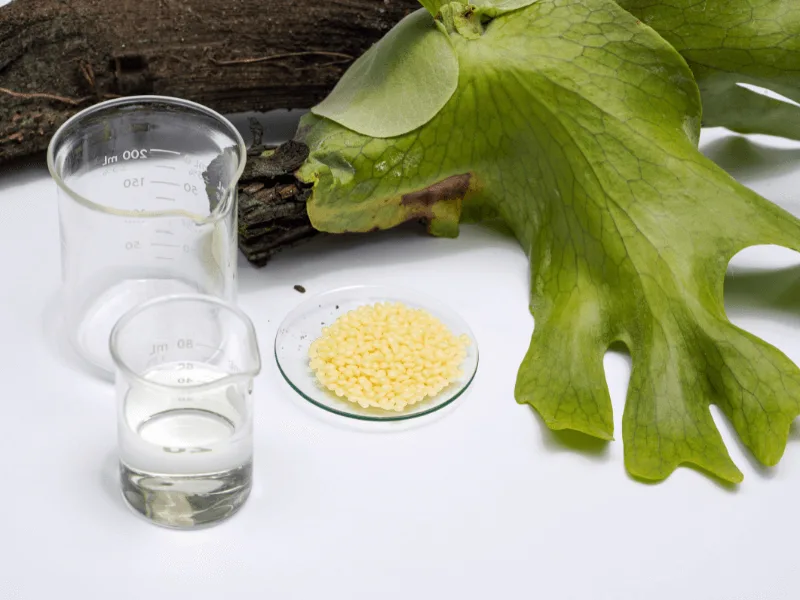 Candelilla Wax Quick Facts:
Candelillia INCI:
Euphorbia cerifera cera
COSMOS and ECOCERT Standards:
Candelilla Wax meets COSMOS and ECOCERT standards
Candelilla Wax Melting Point:
The melting point of Candelilla Wax is 68-73 °C (154.4-163.4°F)
Candelilla Recommended Usage Levels:
The recommended usage level for Candelilla Wax is 1-30%
What is Candelilla Wax?
Candelilla Wax is a plant-based wax from the leaves of the Candelilla shrub. It has little yellow flakes and can appear hard and flaky to the touch.
It also has a subtle sweetness to its smell, and can be found in the southwestern parts of the United States.
In the cosmetic industry Candelilla Wax has a variety of uses, it is used as a natural thickener and makes a great ingredient for balms and salves.
Benefits of Candelilla Wax
Candelilla Wax is a protective wax that contributes to the shine and gloss of many cosmetic products such as lip gloss.
It forms a protective barrier on skin and is very fast to absorb. It helps add texture and stiffness to products that need to have a higher melting point such as balms and salves.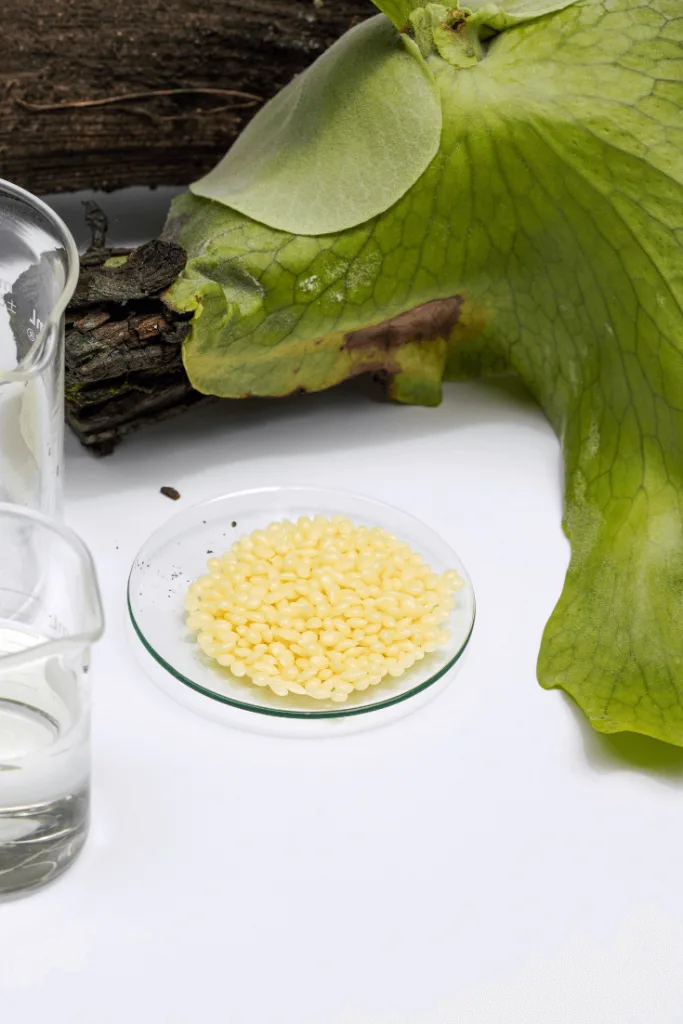 Is Candelilla Wax Natural?
Candelilla Wax is an all-natural ingredient that is derived from the Candelilla shrub. The plant is boiled to harvest the natural wax that the plant produces.
It meets COSMOS and ECOCERT standards.
Because it is derived from plants, it is a wonderful vegan option for beeswax!
Things to Make with Candelilla Wax:
Candelilla Wax has many uses both in crafts and in skincare! Candelilla Wax can be used to make a variety of balms and other thick application creams.
It can also be used in skincare and cosmetics to make things such as lotion bars, mascaras, lipsticks, and more!
Candelilla Wax is an excellent thickening agent and is often used in products with a thicker composition.
How to Use Candelilla in Formulations
The recommended usage level for Candelilla in formulations is 1-25%.
Candelilla Wax has a high melting point of 68-73°C (154.4 -163.4°F). You should melt the wax prior to incorporating it into your formulations.
Candelilla Wax is also an emulsifier, meaning it will help mix water and oils. Since Candelilla Wax has a higher melting point, it is an excellent choice for mixing oils that are room temperature into more solid compositions.
If you are using Candelilla Wax as an emulsifier, you should add it in during the oil phases.
It is important to note that Candelilla Wax is also a plant-based product, meaning it can be used in vegan formulations.
Candelilla Wax Substitutes
If you are looking for an alternative to Candelilla Wax, an excellent alternative is Beeswax. It is another natural thickener and is great for helping draw and seal in moisture.
It can be used in the same formulations, however, it isn't vegan friendly. Beeswax is not as thick as Candelilla Wax which will impact the final formulation texture. You may need to use more Beeswax when using it as a substitute to achieve the same texture.
Another vegan alternative to Candelilla Wax is Carnauba Wax. It has the same recommended usage levels but cannot be used by itself in stick formulations; it must be mixed with another wax such as Beeswax or Candelilla Wax.
Where to Buy Candelilla Wax
Wax Recipes & DIYs to Try:
Now that you've learned all the amazing benefits of Candelilla Wax, how about some skincare recipes that you can try! Remember you can substitute candelilla wax for beeswax in the recipes, but you may need to use less as it is thicker.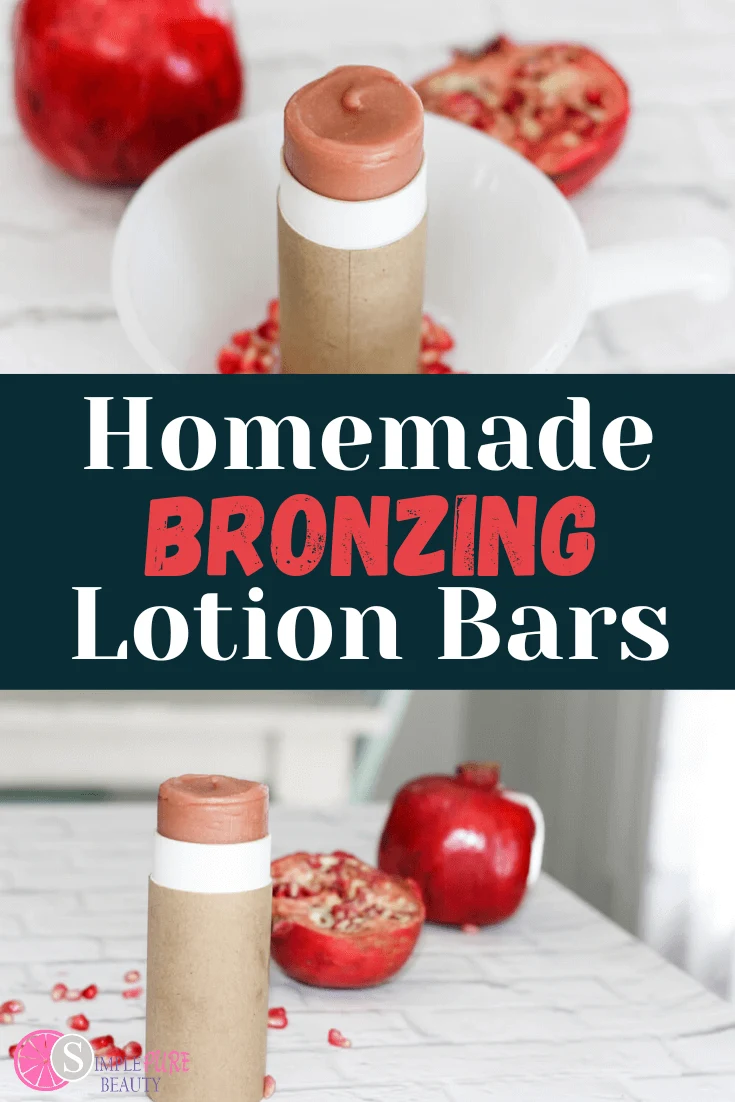 We're ending summer and starting fall, which can only mean one thing. That summer tan will be fading soon! Who doesn't love the way their …
Pin Candelilla Wax Benefits For Skin