These 3 natural diaper rash creams will leave your little one's bum smooth and soft.
We've had some really bad diaper rashes to deal with with all of my kids but it really wasn't until I had my daughter that I really started paying attention to the ingredients in diaper rash creams and their possible negative effects.
These creams and salves are supposed to soothe and heal your sweet baby, but they are actually loaded with nasty ingredients including:
The most common ingredient in most diaper rash creams, is used to block the loss of water through the skin and is derived from petroleum. Petroleum, of course, is made in the process of oil refinement. Canada's Domestic Substance Association classifies petrolatum as a high human health priority with the expectation of harm and toxicity to be studied further.
Act as preservatives and fragrance ingredients in diaper rash creams. Both qualify as parabens and show strong evidence that the ingredients can mimic estrogen inside the body and disrupt important hormone functions.
Also used as a preservative and fragrance in many personal care and cosmetics products on the market. The European Union has officially labeled the ingredient as an irritant and the Japanese Cosmetic Agency has set concentration limits and manufacturing restrictions.
A common, active ingredient in commercial sunscreens, deodorants, and creams as a skin protectant. Aerosolized or airborne zinc oxide has been labeled as a toxic risk to humans and a series of product testing on animals showed concerning allergenic effects.
What Are The Alternatives?
Luckily there are companies out there creating safe, natural diaper rash creams that are good for your baby. You can also make your own very easily with just a few ingredients.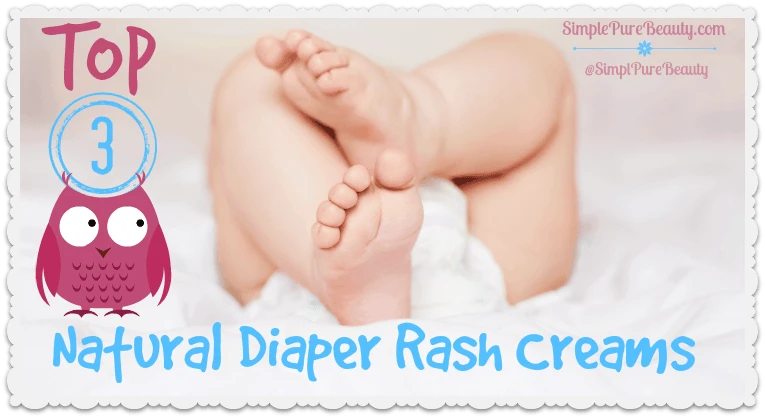 So Here Are My Top 3 Natural Diaper Rash Creams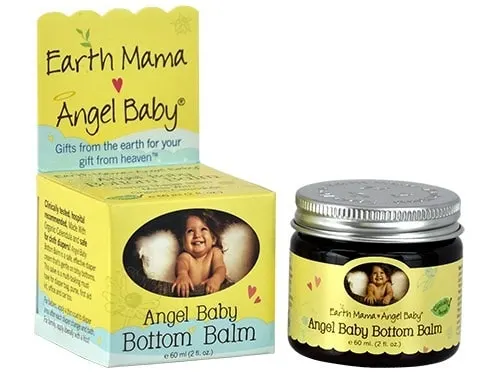 Angel Baby Bottom Balm was one of my go to diaper rash creams with my daughter. It's actually more of an herbal salve and can be used for much more than diaper rash, including bug bites, scrapes, chicken pox, minor rashes and burns.
INGREDIENTS: Olea europaea (organic olive) oil, Butyrospermum parkii (organic shea) butter, Euphorbia cerifera (candelilla) wax, Simmondsia chinensis (organic jojoba) oil, Melaleuca alternifolia (organic tea tree), Lavandula angustifolia (organic lavender) flower oil, Calendula officinalis (organic calendula) flower extract, Hypericum perforatum (organic St. John's wort) flower extract, Stellaria media (organic chickweed) extract, Plantago major (organic plantain) extract, Commiphora myrrha
It is toxin free and has a 0 rating on EWG's Skin Deep Database.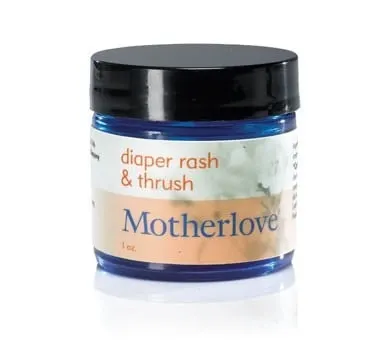 Motherlove Diaper Rash & Thrush cream was another favorite of mine. I loved using it as a barrier to help prevent diaper rash as well as treat it. I love that it can serve double duty as a diaper rash treatment and a nipple cream. That really came in handy.
INGREDIENTS: extra virgin olive oil*, beeswax*, oregon grape root, myrrh gum, yarrow herb*, calendula flower* *Certified Organic Ingredient(organic chickweed) extract, Plantago major (organic plantain) extract, Commiphora myrrha
Motherlove's diaper rash cream also has a 0 rating on EWG's Skin Deep Database and is made with 96% certified organic ingredients. It is also compatible with all types of diapers.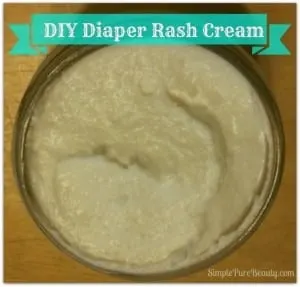 Now if you're the DIY type and happen to have a few ingredients lying around, you can easily whip up a batch of homemade diaper rash cream. You will just need the following:
It can be really hard dealing with a fussy baby with a diaper rash. Sometimes it's hard to know exactly what's causing the rash and sometimes topical treatments aren't enough.
If you're trying to figure out the underlying cause of your baby's rash, check out this great informative post: Anatomy of a Diaper Rash from the Earth Mama blog. It should help you pinpoint exactly what is causing the rash.
So there you have it, diaper rashes stink but there are safe, natural alternatives.