Say goodbye to razor burn with this ultra moisturizing homemade shave lotion. It is so easy to make and will leave your skin so soft and smooth!
I don't know about you, but my skin absolutely hates fall and winter.
So about this time of year I really have to start pampering my skin a little bit more by whipping up some homemade body butters, scrubs and lip balms and really work to nourish my skin.
One of the hardest things to do with dry, irritated skin is shave it, right?
But unless you are ok with not shaving for the fall and winter 🙂 a moisturizing shaving lotion or cream is a must.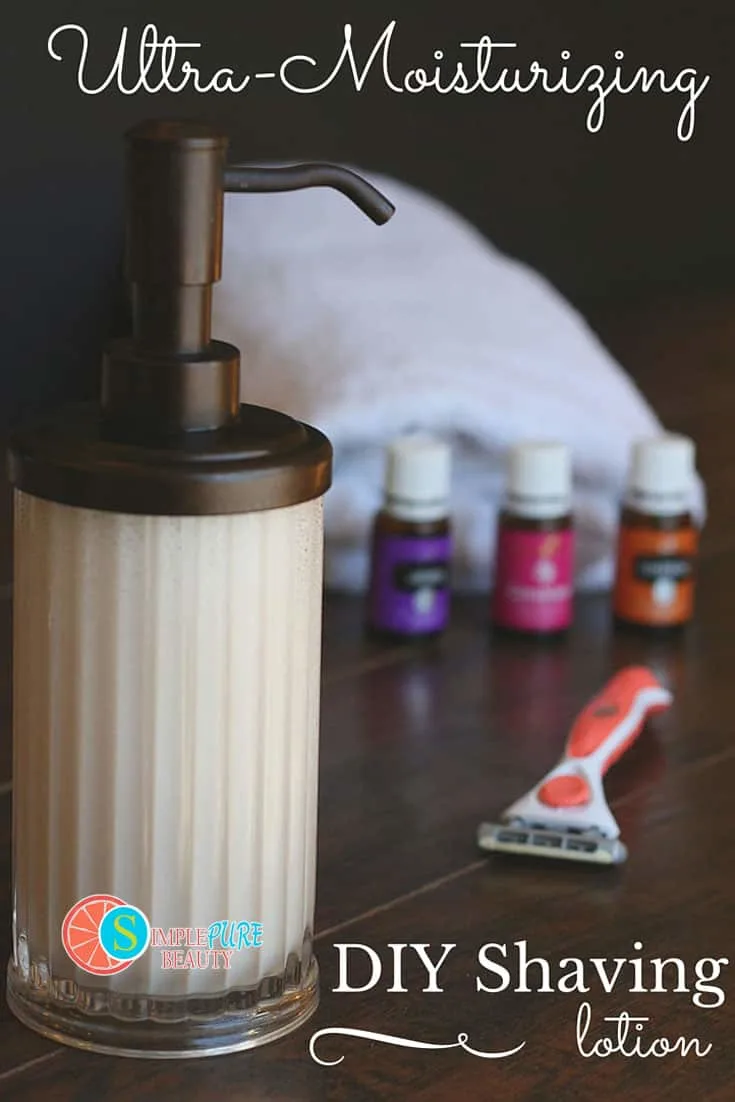 Unfortunately there are a lot of nasty ingredients hiding in that popular brand of Barbasol Shaving Cream, including synthetic fragrance and propane!
Seriously people, propane in shaving cream?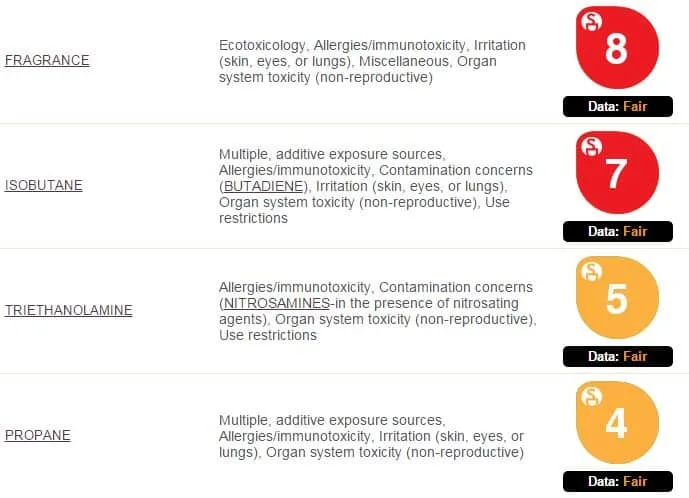 So to avoid these lovely ingredients, how about a super simple and ultra-moisturizing shaving lotion?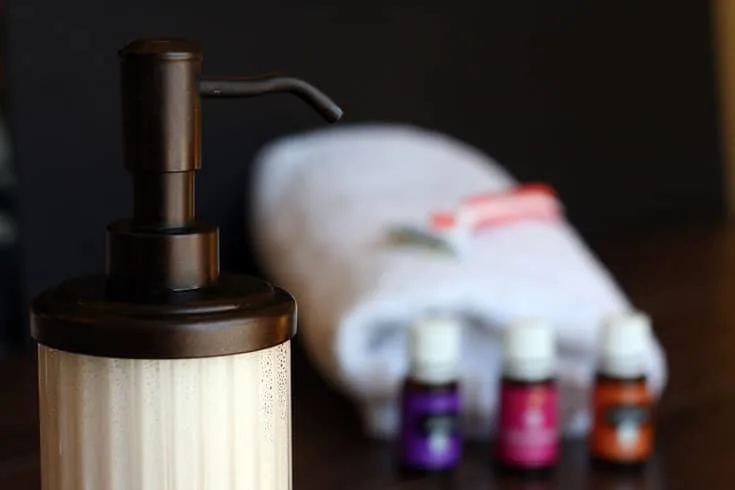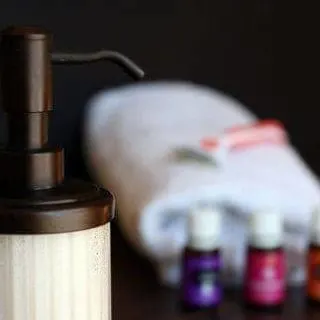 Moisturizing Shave Lotion
No more razor burn with this moisturizing shave lotion recipe!
Materials
10 drops lavender essential oil
10 drops cedarwood essential oil
5 drops frankincense essential oil
5 drops geranium essential oil
Instructions
Add sweet almond and grapeseed oil to an 8 oz soap dispenser.
Add essential oils and gently mix.
Add remaining ingredients.
Put lid on and gently roll back and forth to mix all ingredients.
Rub shaving lotion into wet skin and gently shave.
Recommended Products
As an Amazon Associate and member of other affiliate programs, I earn from qualifying purchases.