The last few days here in the Midwest have felt a little bit like fall. The cooler weather had me breaking out the sweatshirts and jeans.
Now I am not looking forward to winter, but I LOVE fall!
But with the cooler weather also comes dry skin and chapped lips. 🙁
So just to be prepared, I am sharing one of my favorite lip balm recipes today!
When I was creating this recipe, it wasn't even supposed to be a lip balm recipe. It was a hand cream/balm that I was making for my neighbor. I made a little extra and saved it for myself.
Then my neighbor happened to mention that she had also been using hers as a lip balm and loved it.
So I had to try it.
And guess what??
I loved it too! So it is my new favorite lip balm that I use just about every day.
If you prefer a lip gloss, you can learn how to make lip gloss here. Our recipe and tutorial is completely customizable. We've included a lip gloss base that you can customize with any colors and tints you choose!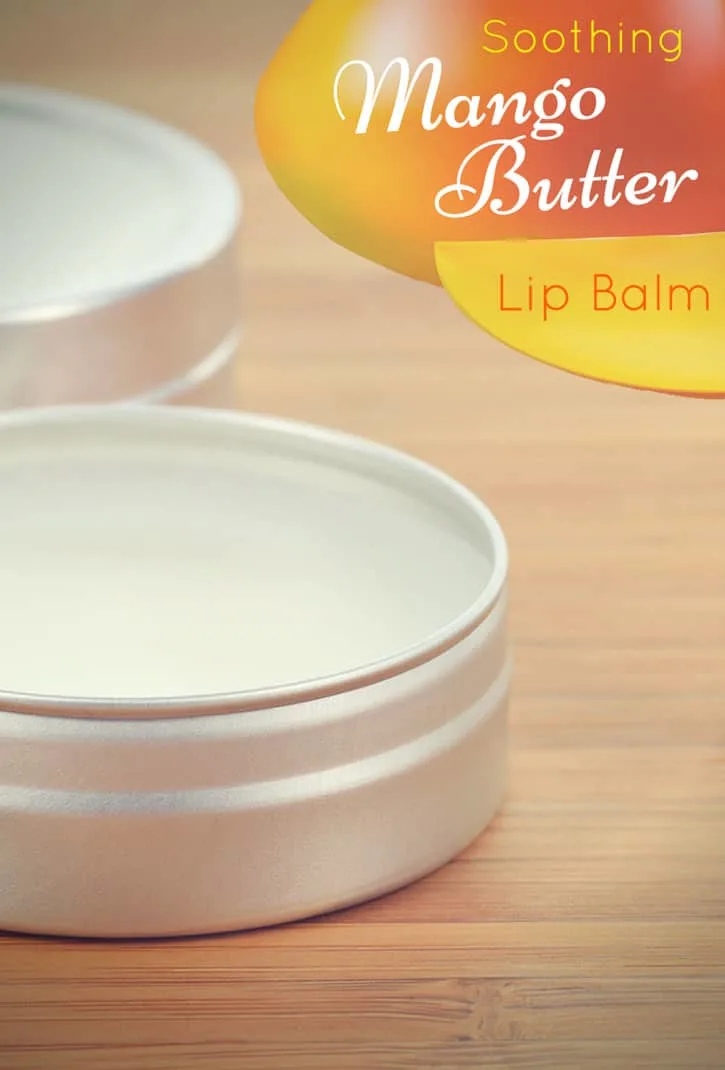 The Ingredients:
Shea Butter is very popular in many body butter and balm recipes. It is protecting and soothing to the skin.
Mango Butter
Mango Butter is awesome for soothing dry skin and includes antioxidants and essential fatty acids.
Sweet Almond Oil is soothing and easily absorbed into the skin giving your lips the nourishment they need.
Castor Oil is an affordable carrier oil that helps provide a barrier of protection for your lips.
Lavender, Frankincense and Tea Tree Oil are a few of my favorite essential oils. Soothing and healing, they are a great combination for any healing balm.
Where to Buy Pure Essential Oils
When I first began using Essential Oils, my focus was on finding the cheapest price. I would scour the web and Amazon comparing prices for individual oils.
But, I have since learned, that with Essential Oils, cheap isn't always better.
I know where the grass fed meat I feed my family comes from along with the fresh produce I buy from local farmers.
So why should I compromise on the standard of Essential Oils that I purchase for my family?
That's why I chose Young Living Essential Oils. With Young Living's "Seed to Seal" process, plants are grown on their own farms without the use of pesticides. (above organic standards) Weeding is done by hand and the essential oils are distilled without chemicals.
Questions? Contact me here.
Now, let's get those lips ready for the cooler weather!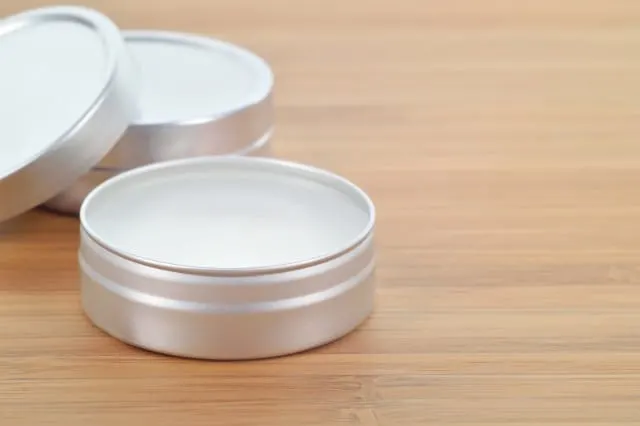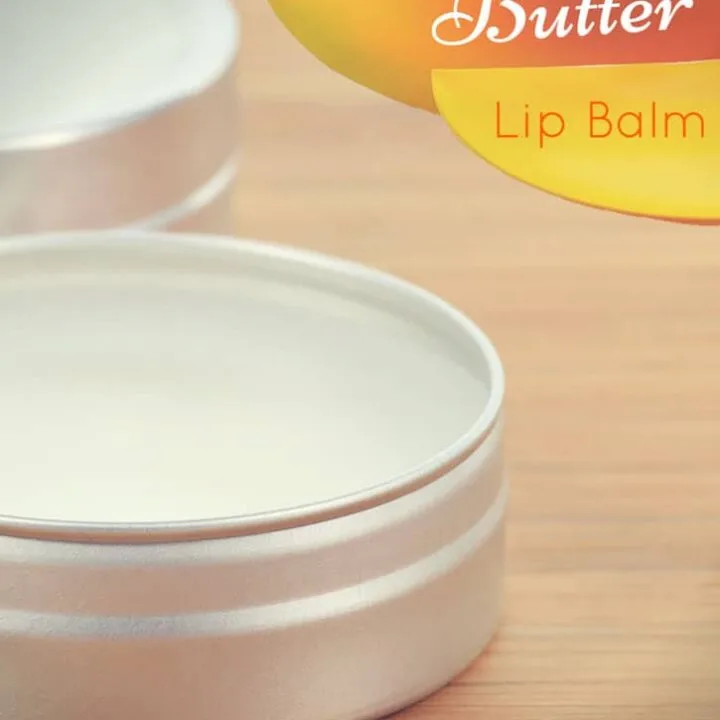 Soothing Mango Butter Lip Balm Recipe
Great recipe for smooth lips!
Materials
1 tsp Castor Oil
1 tsp Beeswax (more or less for a harder/softer consistency)
4 drops Lavender Essential Oil
4 drops Frankincense Essential Oil
1 drop Tea Tree Oil
¼ tsp Vitamin E Oil
Instructions
Add all ingredients except Essential Oils and Vitamin E Oil to a double boiler (glass bowl or jar inside a pan with a few inches of water)


Heat the pan on medium low until butters and beeswax melt


Remove from heat and stir in Essential Oils and Vitamin E Oil


Quickly pour into your containers


Should fill 4 .2 oz lip balm containers (Feel free to double the recipe for more)
Recommended Products
As an Amazon Associate and member of other affiliate programs, I earn from qualifying purchases.
Ready for more recipes?
If making your own lip balm was fun and you're ready to dress up your lips, then check out this DIY lip balm recipe that you can customize!