Vitamin C is a powerful antioxidant and amazing in anti-aging recipes!
I've gathered the best DIY vitamin C serums, Lotions & Mask Recipes so you can whip up your own anti-aging creations!
I also recently formulated an Anti-aging Vitamin C Serum of my own that I absolutely love!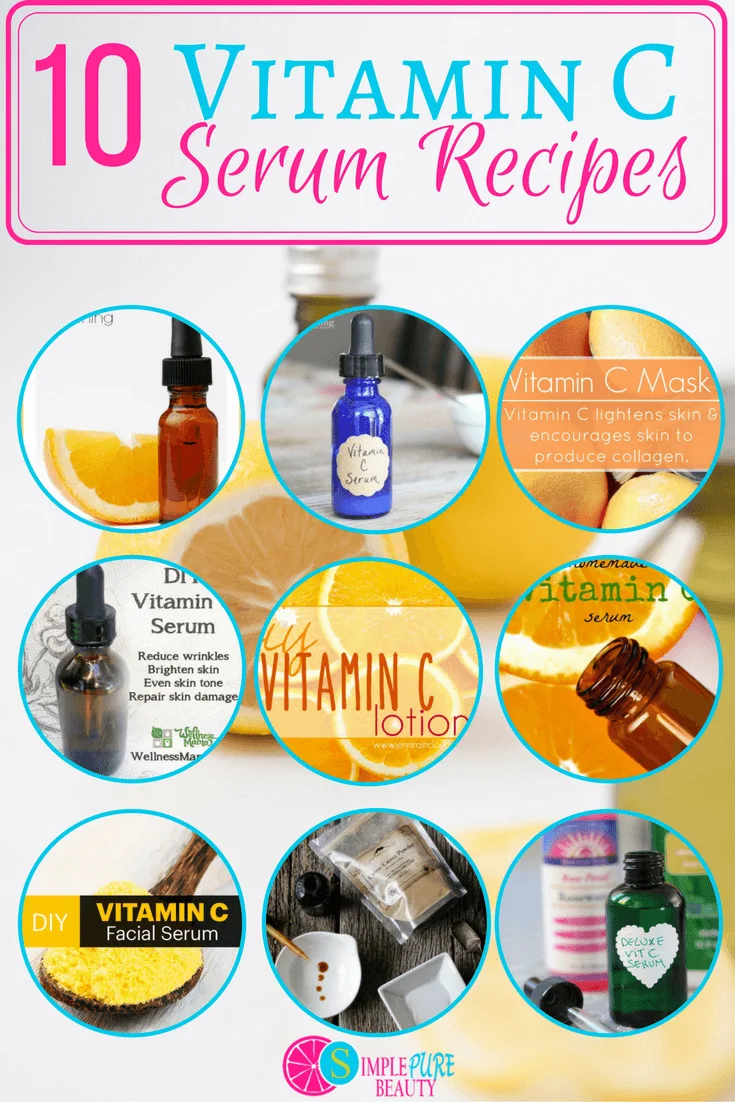 If you want an even more Personalized Face Serum Recipe, you can download my FREE DIY Face Serum Blueprint: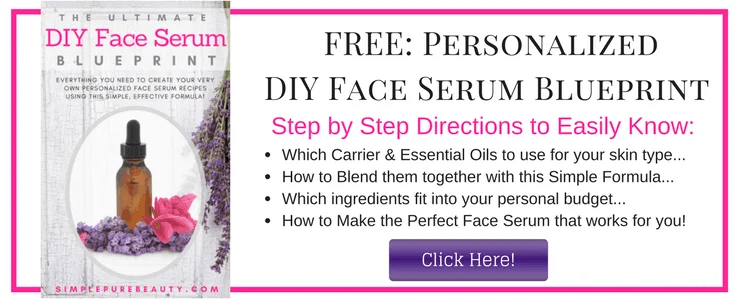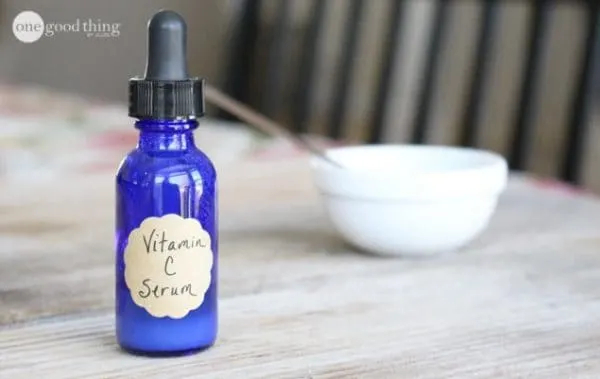 This serum has only four ingredients and can be stored in a convenient dropper for quick and easy application.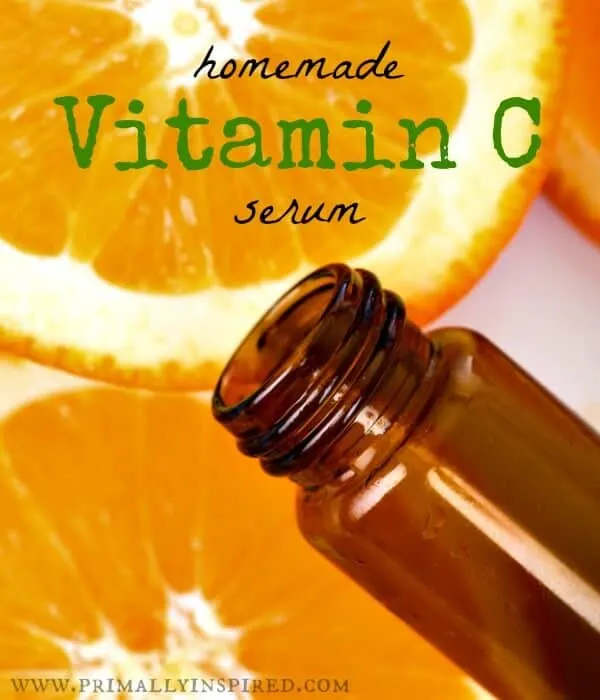 This post is great as it explains the benefits to DIY vs buying; as well as how to ensure you're getting the most out of it by testing the pH of your finished serum.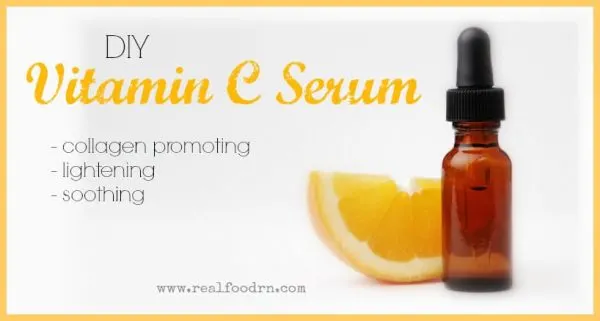 This DIY Vitamin C Serum adds the benefits of aloe vera in as well.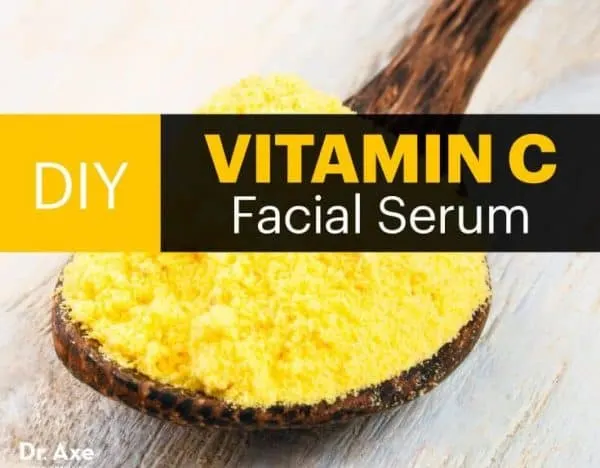 Dr. Axe chooses his own blend of essential oils in this serum to aid with acne and wrinkles as well.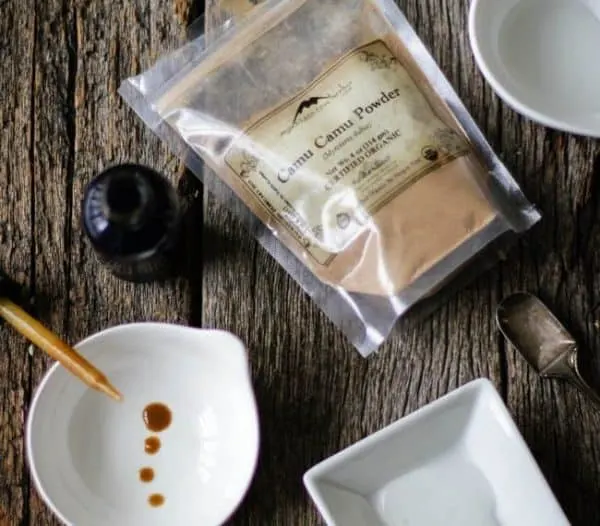 I love this one – using camu camu as a natural source of Vitamin C!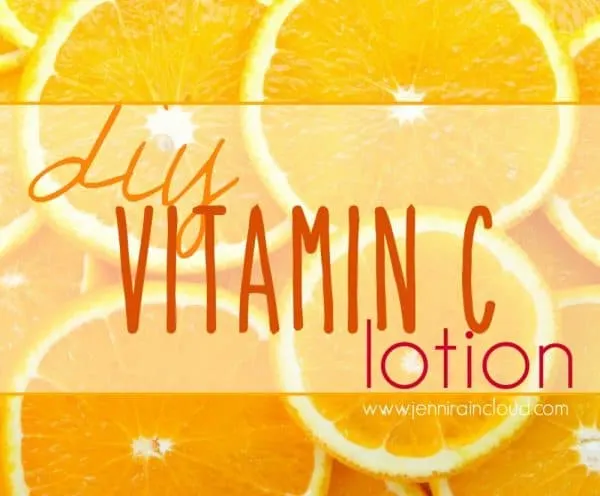 Check this one out! Instead of a serum and adding another step to your beauty routine, simply whip up this moisturizer and use it in place of your usual lotion.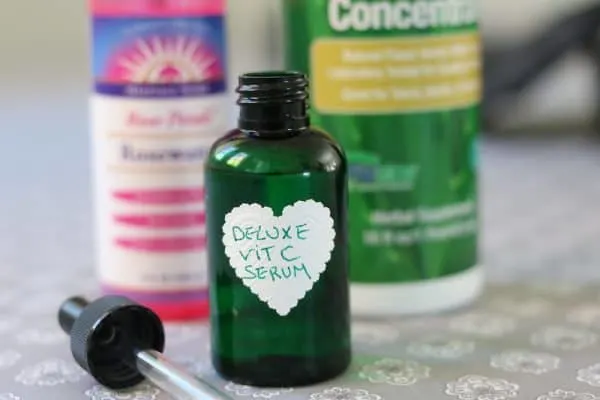 I love the "secret" ingredient in this one to help your skin stay plump and hydrated all day.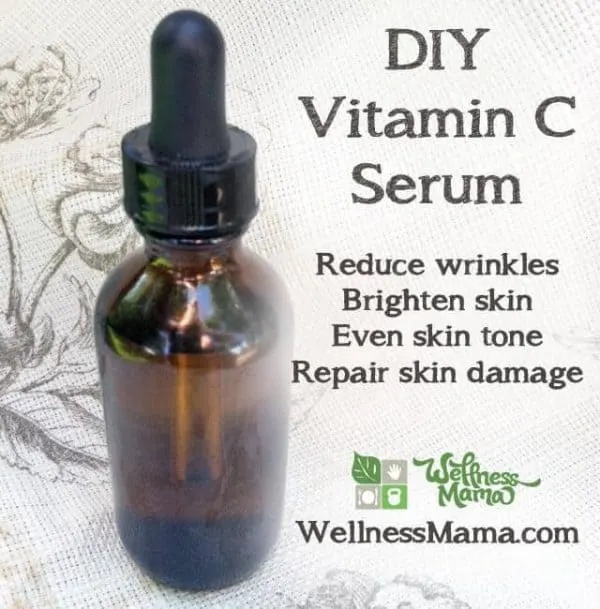 Just Vitamin C and water and you'll have a quick and easy toner to brighten your face.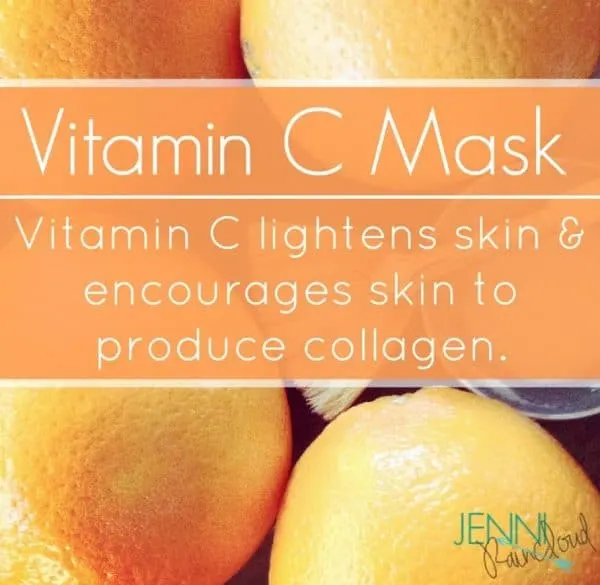 If you prefer glycerin over water, this one is perfect. I love the texture of the glycerin for application.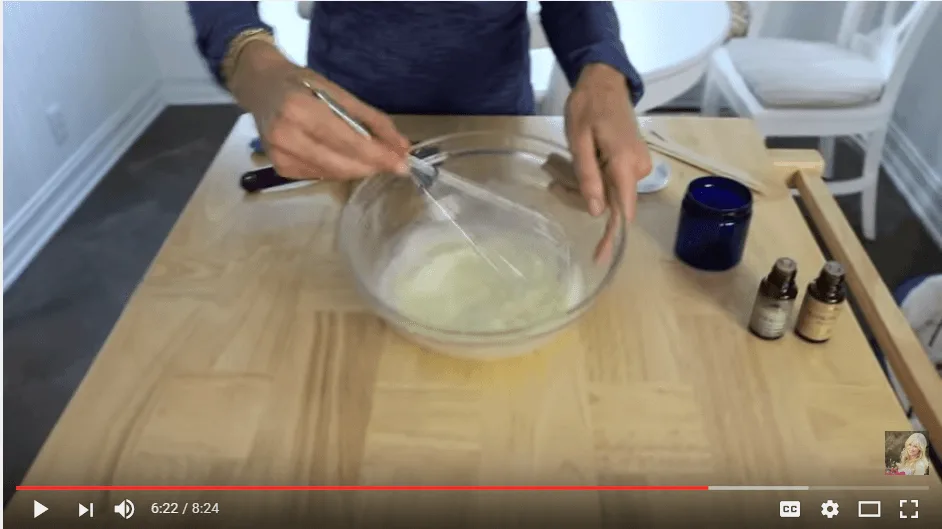 This is a deeply moisturizing cream with beeswax and cocoa butter. Perfect for a little daily pampering.