Having a flawless complexion is the dream of every woman. But, nowadays, there are many factors that can cause dark skin and age spots.
They include excessive exposure to dust, pollution, and impurities, improper skin cleansing, overexposure to the sun, unhealthy diet, chronic stress, etc.
To achieve a beautiful complexion, we often try out lots of beauty and skin care products that are easily available and cheap, but these products contain harsh chemicals & bleach, which can be harmful to your skin and health.
So why not pamper your skin by using natural ingredients such as milk, honey, yogurt, and fruits?? They are safe and improve skin tone naturally.
Check out the DIY face mask recipes below and see which ingredients are already in your kitchen to get started today!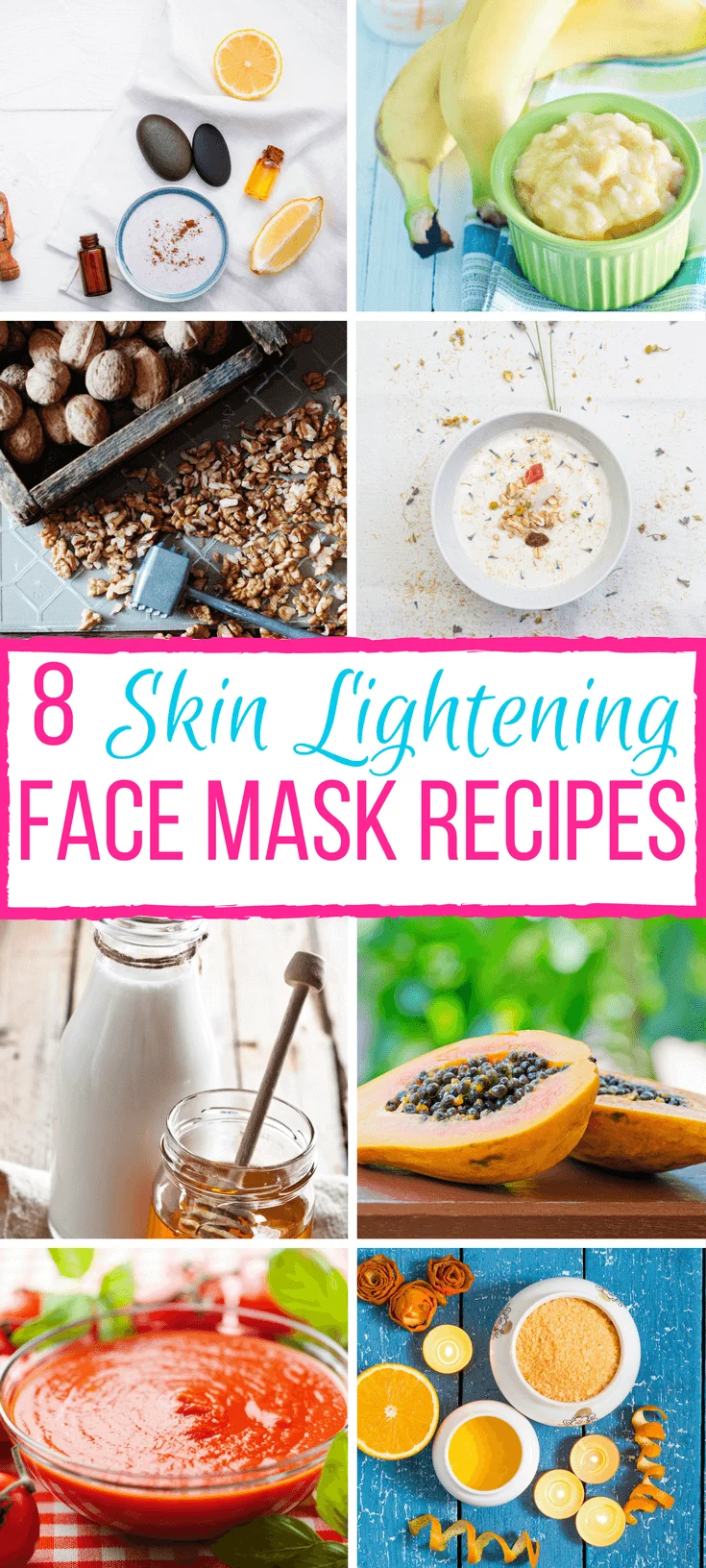 DIY Skin Lightening Face Mask Recipes

1. Almond Oil & Banana Face Mask
This mask is effective for lightening skin tone. Banana is a powerhouse of vitamins B6 and C, so it helps to improve the collagen production that helps to maintain the elasticity and suppleness of the skin. Vitamin C aids in improving your complexion as well.
The benefits of almond oil for the skin are well known. Almonds are enriched with vitamins A, D, and E that act as beneficial natural antioxidants for promoting skin health. They also contain amazing anti-inflammatory properties, which help to soothe skin infections and allergies as well. Almonds may also help to lighten dark circles, improve circulation of blood throughout the skin, and fight the effects of harmful UV rays as well.
Ingredients:
Directions:
First, mash a banana well to create a smooth paste and then add the almond oil.

Mix well and apply this paste on your clean face.

Leave on for 20 minutes and wash well with warm water.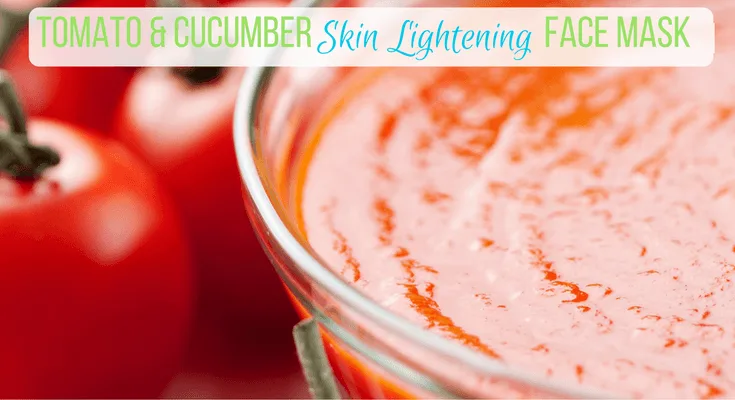 2. Cucumber & Tomato Face Mask
Tomatoes contain the antioxidant lycopene that acts as a great natural sunscreen and helps to soothe the skin against sunburn. In addition, its natural astringent agents help to lower the open pore's size and curb the skin's excessive oiliness. Moreover, it adds a natural glow to lifeless, dull skin.
Cucumber pulp and juice also act as a beneficial natural remedy for enhancing the complexion by eliminating blemishes, pigmentation, and scars. It is also a natural and effective remedy for lowering cellulite and lightening dark circles under the eyes.
Ingredients:
1 small tomato

½ cucumber, peeled
Directions:
Mash the tomato into a smooth paste.

Grate half a cucumber and mix the grated cucumber with the tomato paste.

Apply on your clean face and leave for 20 minutes before washing off with water.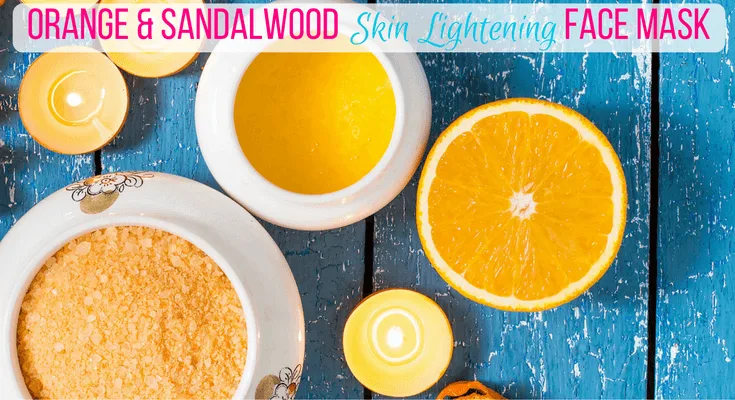 3. Sandalwood & Orange Peel Face Mask
Sandalwood has been used for skin problems since ancient times. It also holds a vital place in Ayurvedic treatment.
Orange peels are filled with vitamin C and calcium. Vitamin C has the ability to neutralize skin damage caused by harmful free radicals as well as oxidative stress. In addition, it serves as a useful natural cure to keep blackheads on the nose at bay. Its natural bleaching qualities help fade dark patches and effectively improve skin tone. This face mask not only exfoliates the skin but also tones it.
Ingredients:
Directions:
Add both powders to a small glass bowl, and mix in enough water to make a thick paste.

Apply to face and neck and massage gently for five minutes.

Let the mask set for 15 minutes before washing off with warm water.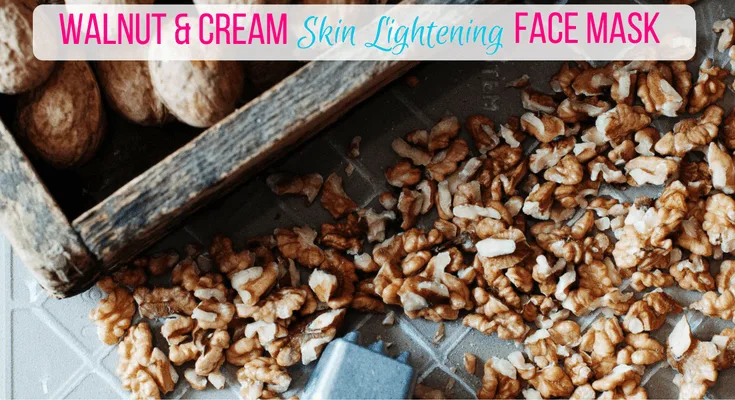 4. Walnut & Milk Cream Face Mask
Milk cream functions as a natural moisturizer for excessively flaky and dry skin. It works as a great toner that enhances skin tone and adds an immediate healthy glow to your skin. Milk cream is also a great natural cure for bags and dark circles under the eyes.
Walnuts are full of antioxidants, B vitamins, and vitamin E. These nutrients help to improve overall skin health by counteracting skin damage caused due to oxidative stress and free radicals, reducing the aging process
Ingredients:
Directions:
Soak the walnuts in water for around 60 minutes; drain and mash well to create a thick paste.

Add the milk cream and mix well.

Apply this mixture on your clean neck and face and massage for 5 minutes in a soft circular motion.

Let sit for 20 minutes before washing off with water.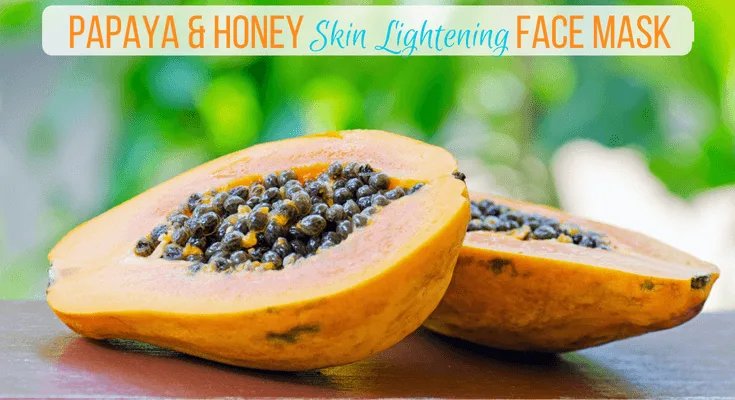 5. Papaya and Honey Face Mask
Ripe papaya contains the enzyme papain, which helps in skin renewal. In addition, vitamins A, C, and E, as well as antioxidants, help to moisturize the skin and protect it against infections. Papaya also helps to decrease skin aging signs such as age spots and freckles.
Ingredients:
½ cup ripe papaya

1 tsp. honey
Directions:
Mash the papaya to create a thick, smooth paste.

Add the honey and mix well.

Smooth onto the face and let rest for 20 minutes before washing off with water.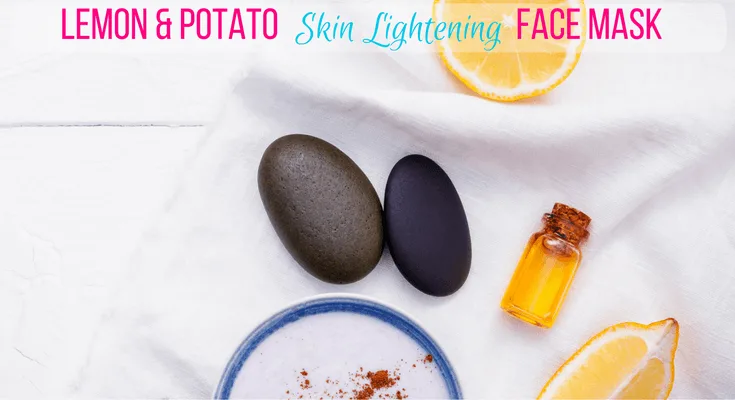 6. Lemon & Potato Pulp Face Mask
Lemon acts as a wonderful natural bleaching agent. It is often used in hair care routines and consists of lots of skin benefits such as eliminating dead skin cells and impurities.
Potato juice and pulp both are a traditional cure for lightening the skin, improving skin health, and removing blemishes. Potatoes are also a powerhouse of vitamin C, which helps to nourish the skin from within. It also functions as an effective natural cure for removing dark spots and hyperpigmentation. Last but not least, it improves skin tone and lightens dark circles around eyes.
Ingredients:
Directions:
Peel and grate the potato into a smooth pulp.

Extract the juice of a lemon and add to the pulp.

Mix well and apply this mask on your clean face for 20 minutes before washing off.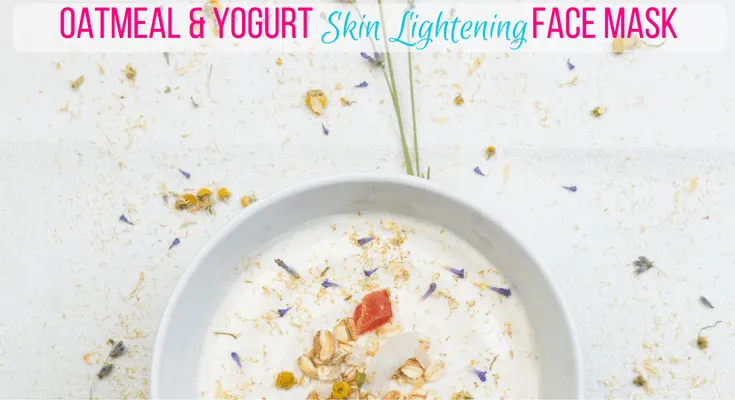 7. Yogurt & Oatmeal Face Mask
This skin whitening face mask serves as an effective natural cure for fading age spots, suntan, and pigmentation as well. Oatmeal is extremely useful for exfoliating the skin, removing impurities and dead cells, and enhancing the fairness of skin.
Unflavored yogurt has high levels of alpha hydroxy acid and lactic acid that help to moisturize and exfoliate the skin. As a result, it makes the skin smooth and glowing as well. Its mild bleaching properties also help to correct age spots and skin discoloration. Yogurt has the capacity to prevent the breakout of pimples and acne.
Ingredients:
2 Tbsp. yogurt

1 Tbsp. oats
Process:
In a glass bowl, whisk the oats into the yogurt.

Mix well and apply this combination on your face, arms, and neck; massaging for five minutes using a circular motion.

Let rest for 20 minutes and wash off thoroughly using water.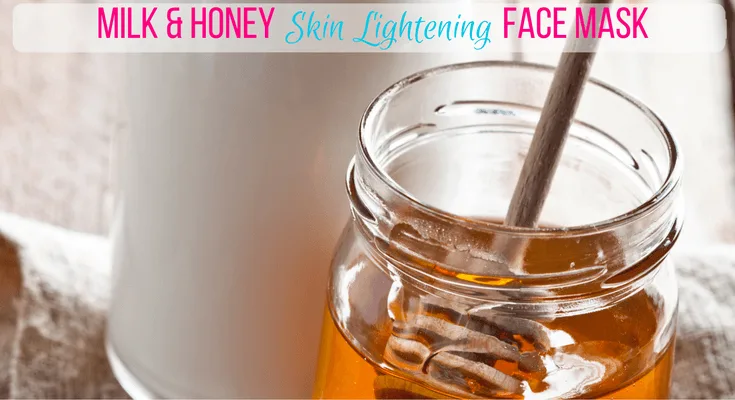 8. Milk & Honey Face Mask
Honey is nature's elixir for all problems of the skin. Being an awesome natural antibacterial agent, honey acts as an excellent natural remedy for pimples and acne. It helps to moisturize excessively dry skin and add a natural glow to the skin as well. Raw milk, on the other hand, is a wonderful skin cleanser that helps to improve complexion.
Ingredients:
1 Tbsp. honey

1 Tbsp. raw milk
Process:
Mix the honey and raw milk in a glass bowl. Apply to your clean face and massage for two minutes in a soft, circular motion. Let the mask rest for 20 minutes before washing off with water.
What are your favorite natural skin care ingredients?
Author Bio:
This guest post is by Mai Cao, a blogger with many years of experience on searching for the best natural home remedies for beauty and health issues. You can learn more about her on her blog EffectiveRemedies.com