This simple DIY Face Toner harnesses the soothing, healing powers of witch hazel and rosewater PLUS an extra powerful blend of essential oils.
Do you ever just feel like there aren't enough hours in the day? That no matter what you do you, you can't get those items checked off of your to do list?
Well, let me tell you exactly how to accomplish all of your goals with 3 easy steps…
Lol, I'm JUST KIDDING!
I actually don't have the answers and have been feeling totally overwhelmed lately. My kids were on spring break for 2 weeks and I don't think I've recovered yet.
I struggle BIG TIME with organization and time management.
But anyway, I said all of that to say this:
I'm sorry it has taken me so long to get a new recipe up for you. I have so many lovely beauty recipes, stacks of them actually, but haven't had the time to get any them posted lately.
But today, I am determined to share this DIY Face Toner Recipe that I've been using. It will leave your skin feeling fresh and smooth and it's so easy to make.
You're just going to mix everything together in a 1 oz glass bottle, like this one and voila, you have a fantastic face toner.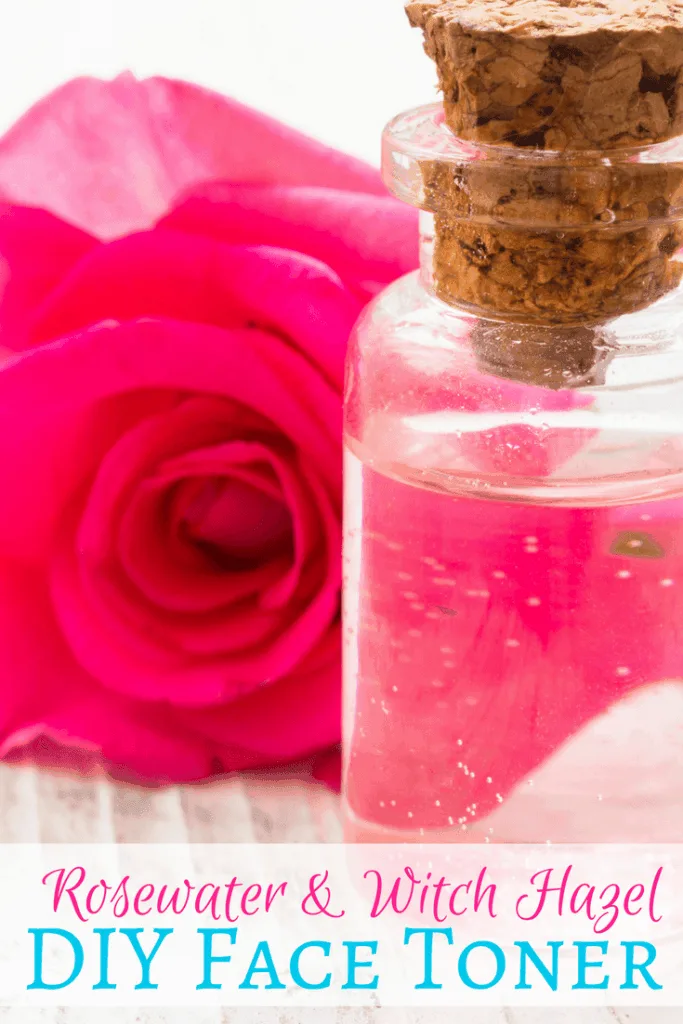 DIY Face Toner Ingredients
Rosewater is very calming to the skin. It can aid in healing and reduce redness while helping to hydrate the skin. It's astringent properties help clean the pores and tone the skin. Not to mention, it smells so good!
You can also make your own rose water as well. This is a great rose water tutorial walking you through that process!
Witch hazel is great for troubled skin. It helps balance the pH level of the skin while promoting healing. It removed excess oil from the skin without leaving your skin overly dry. It is also great for troubled skin and damaged skin.
**IMPORTANT: You must shake this toner well before applying to disperse the essential oils.
Let's get to the recipe!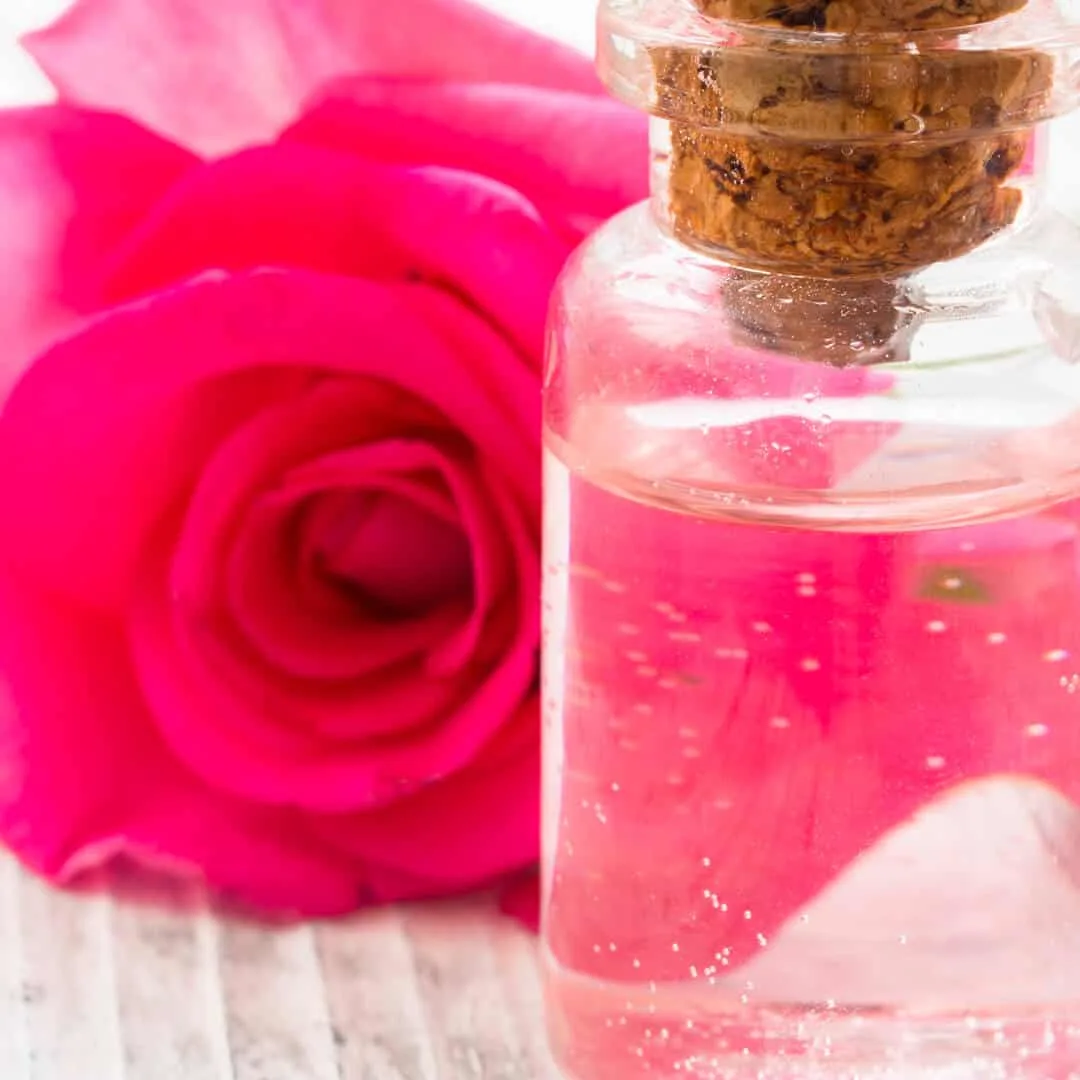 Witch Hazel & Rosewater Face Toner
Materials
1/2 oz Rosewater
1/2 oz Witch Hazel
3 drops Helichrysum Essential Oil
3 drops Tea Tree Essential Oil
3 drops Lavender Essential Oil
or
4 drops Helichrysum Essential Oil
4 drops Geranium Essential Oil
Instructions
Add Rosewater, Witch Hazel and Essential Oils to 1 oz bottle.
Check & adjust pH to within a range of 3-8 and add Preservative, shake to combine.
Re-check pH and adjust (if needed) to a skin friendly pH of around 5.
Shake well before use and spray directly on face and pat with clean hands.
Notes
*IMPORTANT: Must be shaken before use to incorporate essential oils into toner.
Recommended Products
As an Amazon Associate and member of other affiliate programs, I earn from qualifying purchases.
You may also enjoy these beauty recipes:
Don't forget to PIN this post for Later: