Anti-aging creams at the store are super expensive and filled with ingredients you can't pronounce. Check out this simple, 4-ingredient DIY redness-reducing anti-aging face serum. Whether your skin is mature or suffering from Rosacea, you'll enjoy the benefits of these oils.
Do you ever feel like some DIY recipes are just over the top confusing and complicated?
That's why I love this redness-reducing face serum because it only has 4 ingredients.
But the ingredients are specifically chosen for their ability to soothe, heal, and help regenerate the skin.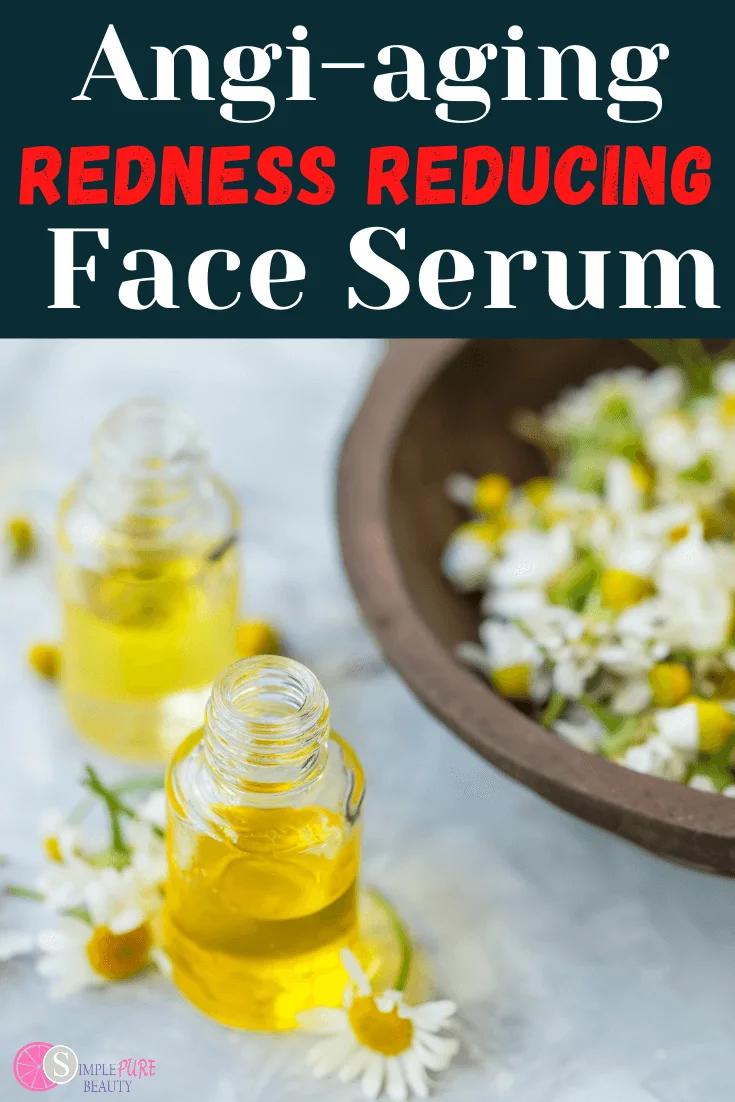 Passionfruit seed oil is so useful for balancing skin's normal oil production. This is perfect when dealing with Rosacea which causes oily patches of skin.
It is a favorite oil for mature, dry, and irritated skin. Passionfruit seed oil absorbs quickly and is high in essential fatty acids and Omega-3's.
I have fallen in love with Passionfruit seed oil. I love just using this oil on its own as well!
Rosehip seed oil is highly penetrative; it also has been shown to heal the broken capillaries in the skin that are the hallmark of Rosacea while drying out the excess oil and calming and cooling the inflamed patches.
Rosehip Seed Oil contains vitamins A and E and essential fatty acids. It's considered a dry oil since it absorbs so quickly.
It helps soothe inflamed skin, reduce the appearance of scars and wrinkles, and skin discoloration.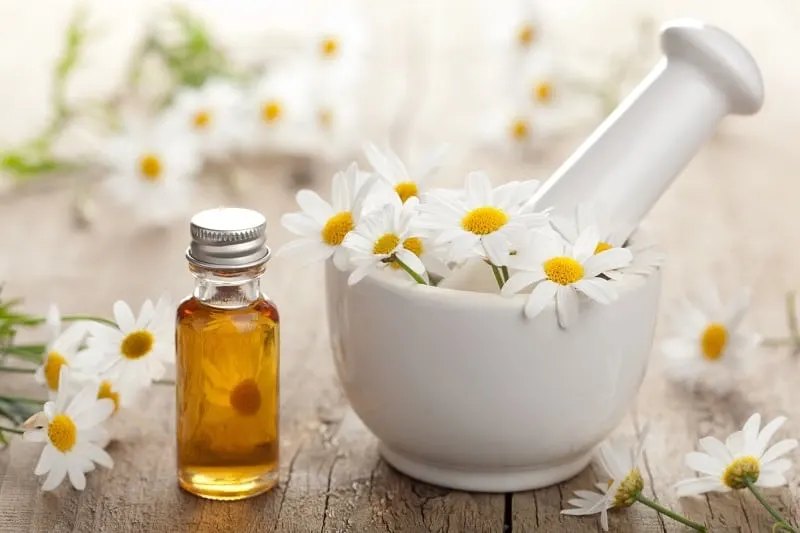 Palmarosa essential oil is a great alternative to the more expensive Rose oil. It moisturizes and regulates oil production, while also stimulating new cell growth.
It gives the skin a jump start in the healing process which makes it the perfect oil for this serum.
German Chamomile essential oil is cooling and soothing to the skin. It assists the skin in the regeneration process and has been used for countless skin issues.
If you don't have German, Roman Chamomile is a great option as well. It is great for dry skin and is also calming and relaxing. That's always a plus!
Are you ready to whip up this super easy recipe?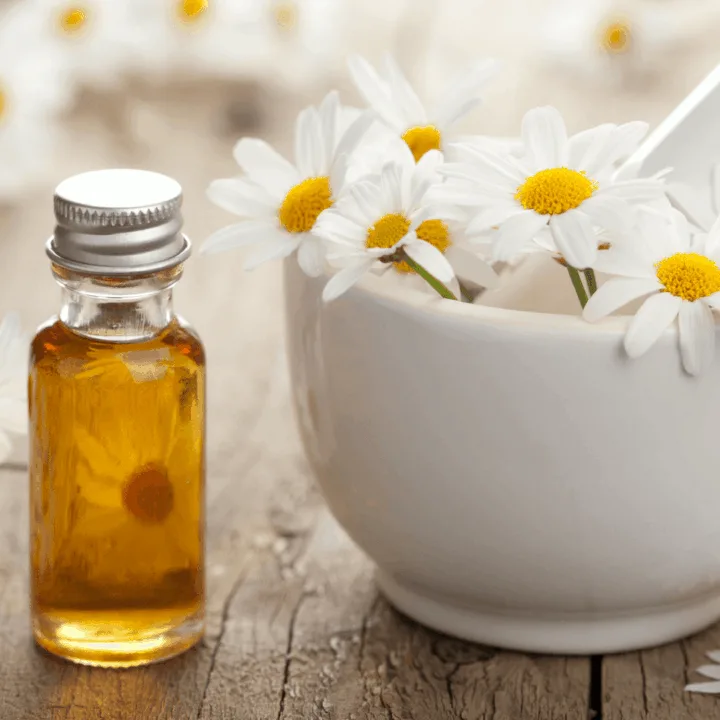 Redness Reducing Anti-Aging Face Serum
Materials
1 tsp Passionfruit Seed Oil
5 drops Palmarosa Essential Oil
1 drop Chamomile Essential Oil (Roman or German)
1/8 tsp Vitamin E Oil
Instructions
Mix all ingredients together in a dropper bottle and shake
Allow to sit overnight
Can be applied to cleansed skin morning and night
Recommended Products
As an Amazon Associate and member of other affiliate programs, I earn from qualifying purchases.
Other anti-aging recipes you might enjoy:
If you liked this recipe and are interested in making even more DIY recipes then check out these other anti-aging recipes: