Make this DIY foaming hand soap with three simple ingredients. Once you see how easy it is you won't bother with comparing products in the store.
Finding hand soap in the store that smells good, isn't full of harsh chemicals and reacts well with all different skin types can be a bit of a challenge. Not impossible, but more challenging most times than not.
And trust me, I've spent hours walking up and down the soap aisles in the stores searching and reading and comparing…hours.
While I'm not against buying store-bought soaps, my research has shown me that there are some that can have less than desirable ingredients in them that I'd rather not put on mine or my family's skin.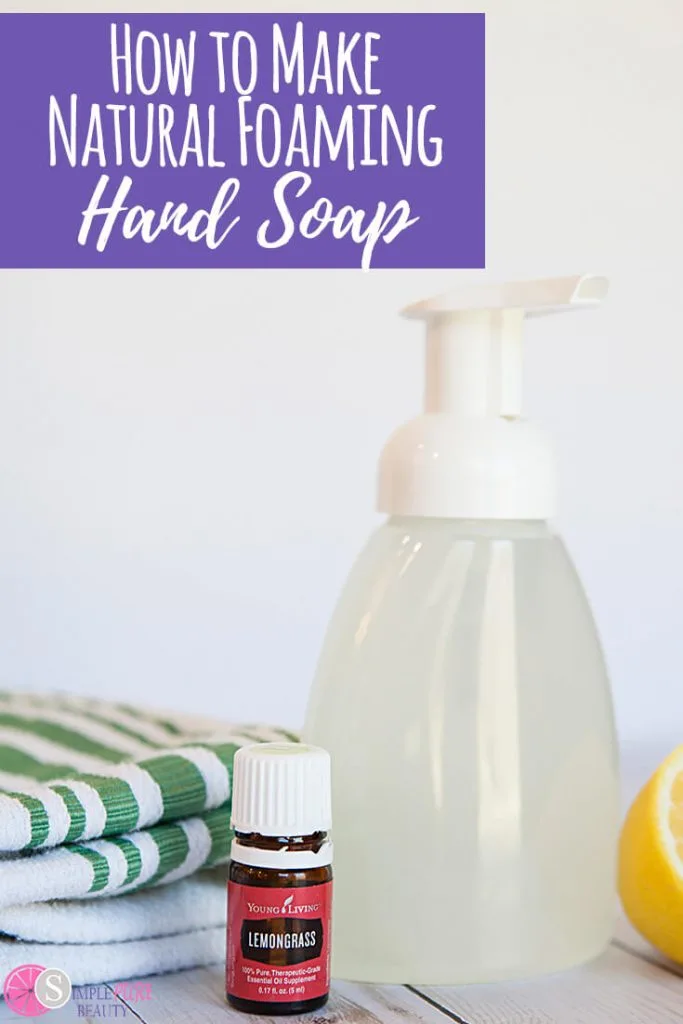 Ingredients such as "fragrance" which is actually a super-vague word that gives the consumer the feeling of smelling all nice and clean, without actually even knowing what chemicals make up the composite of "fragrance." Interesting, right?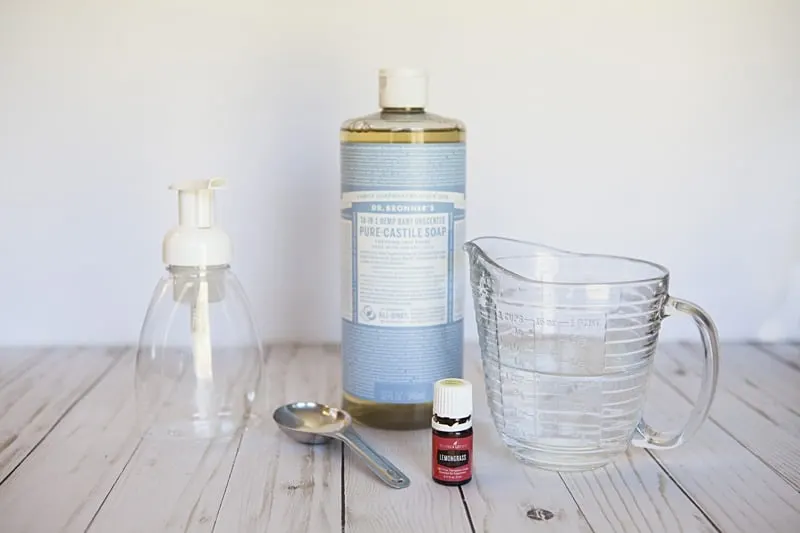 As a consumer, my mind was pretty much made up right then and there that I was going to find a way to make my own soap. I couldn't stand that thought that there were chemicals I was using on my skin when it's so super simple to make homemade soap full of ingredients that I know and trust.
My personal motto?
If I can't say it, pronounce it, or have no clue even what it is, then I know that I don't want it being applied on, or coming near me and my family.
After doing my research on store-bought soaps and always coming up empty-handed, I decided that I was going to venture into the world of making my own natural foaming hand soap.
And guess what? It's super simple!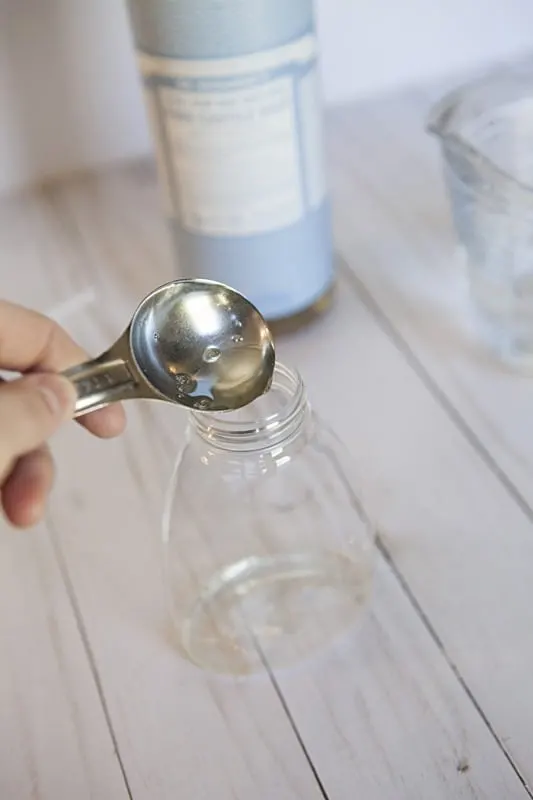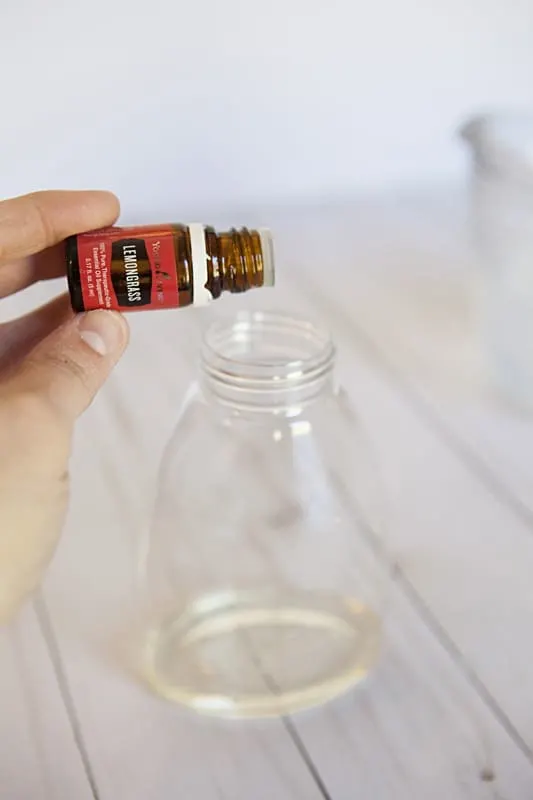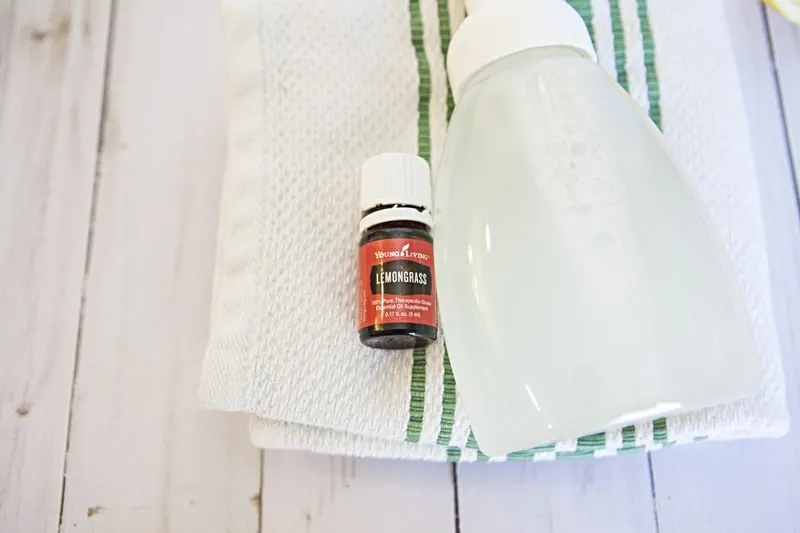 Lemongrass Natural DIY Foaming Hand Soap
Materials
1 foaming soap container
1 cup warm water
15 Drops Lemongrass essential oil (can be swapped out for Lemon Essential Oil)
Instructions
Add castile soap and oil together in a container.
Shake well.
Then add water and shake again.
Recommended Products
As an Amazon Associate and member of other affiliate programs, I earn from qualifying purchases.
And literally…that's it. You just created your own natural soap, easy as that.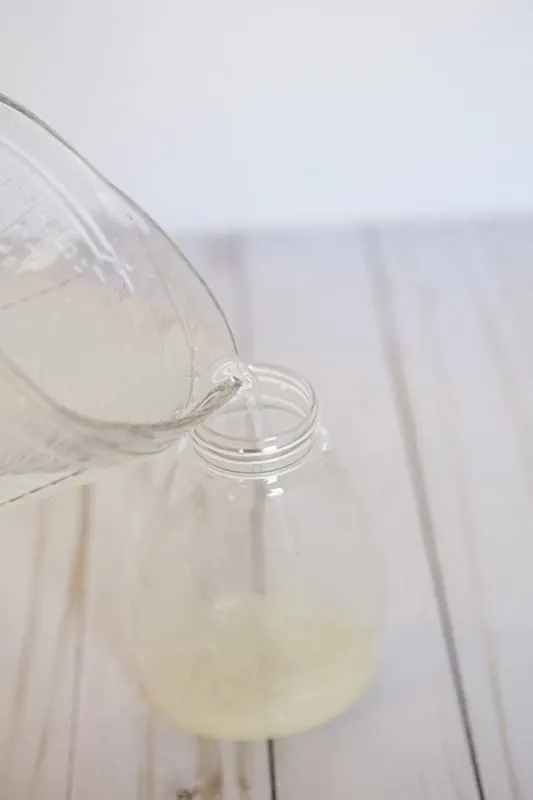 No more spending hours at the store staring at all the hand soap dispenser options and trying to decide between the labels.
The comparisons can stop and you can take control of making your own diy foaming hand soap with this easy to follow and use recipe.
Not only does it literally have only 3 (yes, 3!) ingredients, but they are simple and good for the skin as well.
Why not try to make your own homemade castile soap? Once you try it once, you'll never go back to store-bought again!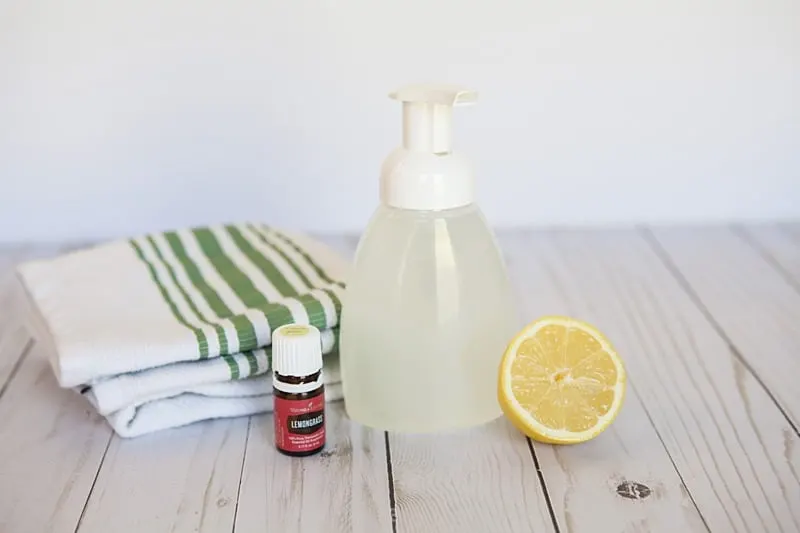 Do you make your own diy foaming hand soap? Will you give this a try? Share your favorite essential oils that you add.