This DIY beard oil recipe is just what your man needs. 100% homemade, and simple as well, this beard oil is certain to make his beard softer and less scratchy!
How to Make DIY Beard Oil + 2 Simple Beard Oil Recipes
Facial hair needs care and attention in order to keep it looking, feeling, and smelling great. Simple DIY beard oil is an easy and effective way to groom your beard every day.
Not only will it give you attractive facial hair and promote healthy growth, but it also improves your skin.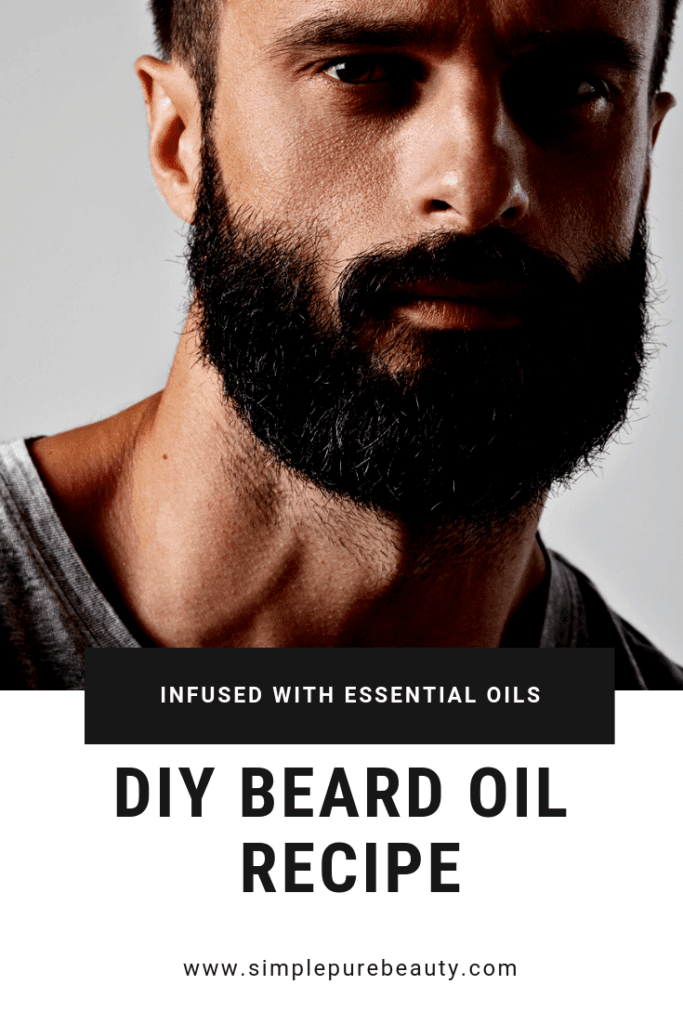 How does beard oil work?
Beard oil provides much needed moisture to the skin beneath the facial hair. When you apply it after washing your face or taking a hot shower, it can penetrate your pores and get into those tiny hair follicles.
Since it contains a base of oils including coconut, sweet almond, and hemp seed, your skin will be well-nourished.
Almond oil is rich in vitamin E and is easily absorbed by the skin. This keeps your face soft and your beard smelling fresh.
Hemp seed oil also contains vitamin E and essential fatty acids. Rather than leaving your beard looking and feeling greasy, it simply gives it a softer, smoother texture.
Fractioned coconut oil has conditioning properties, leaving your beard a lush look while moisturizing the skin underneath.
Why should I use beard oil?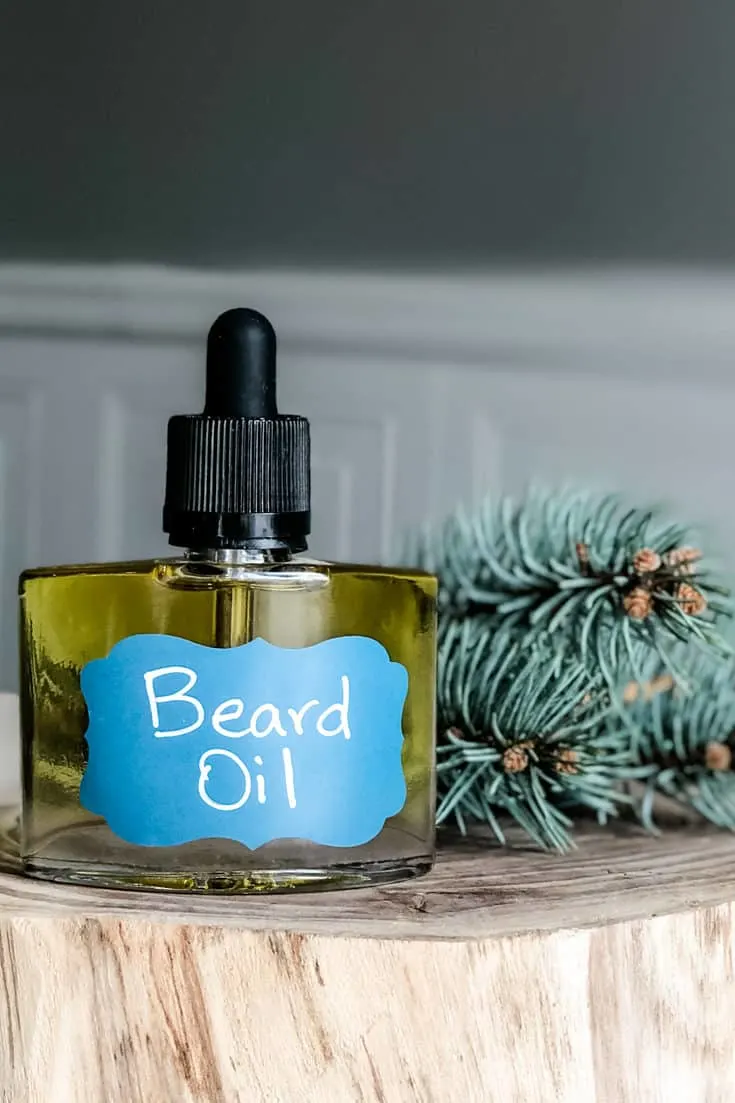 There are several great reasons to make beard oil a part of your daily care grooming routine. It can soften up a scraggly beard, giving you a more polished look.
This is important because facial hair should be shiny and well groomed, not dry and dull.
You may be wondering, "Does beard oil help to grow a beard"?
The ingredients in beard oil can help support healthy growth. By moisturizing the skin and hair follicles, you'll help remove dead cells and promote healthier facial hair growth with less breakage.
How to make beard oil
You can make your own beard oil with essential oils right at home. All you need to do is combine the base ingredients to the essential oil blends.
For the base, choose sweet almond oil, fractioned coconut oil, and hemp seed oil.
We've got 2 great recipes for you to try.
How do I apply beard oil?
If you haven't used natural beard oil before, you're probably curious how to go about applying it.
How much you'll use depends on the thickness and length of your beard.
Don't be intimidated, but do take the time to pour out just the right amount of oil, and not more than you need.
Once you've got a few drops in the palm of your hand, you can rub your hands together before rubbing your beard.
Aim for an even application all over the beard, as well as the mustache area if you're growing one.
The best time to apply beard oil is right after a warm shower when your skin is still damp and your pores are still open.
This helps the oils absorb into the skin.
Simple Beard Oil Recipe
You may have wondered how much cheaper is it to make your own beard oil at home rather than purchasing it online. The answer is that it can be significantly cheaper!
If you already have essential oils, DIY beard oil just makes sense. It's quick and easy to create.
Here's our simple beard oil recipe: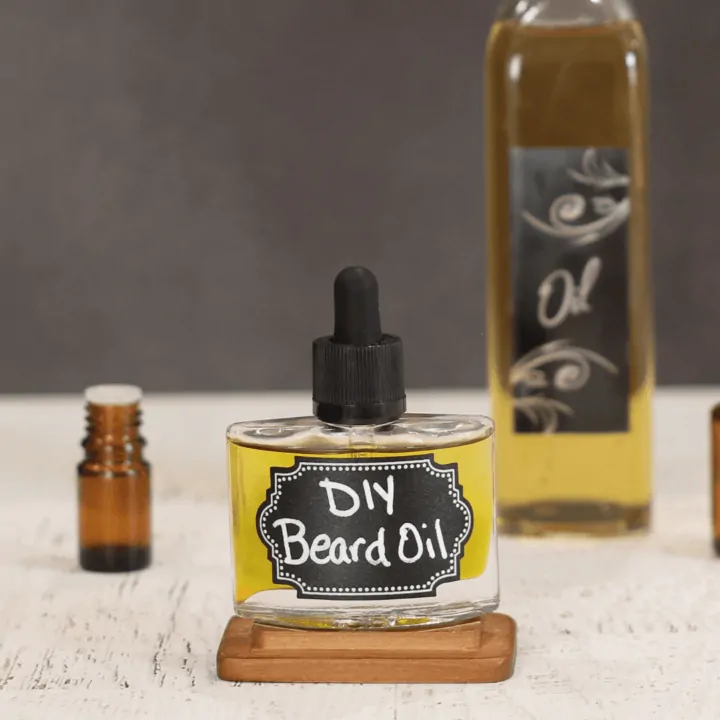 DIY Easy Beard Oil Recipe
Materials
BASE INGREDIENTS
2 tsp Sweet Almond Oil
Choose one of the following essential oil blends:
URBAN NIGHTS RANCH BLEND
2 drops Lime Essential Oil
4 drops Patchouli Essential Oil
3 drops Lavender Essential Oil
RAMBLIN RANCH BLEND
3 drops Sweet Orange Essential Oil
4 drops Cedarwood Essential Oil
1 drop Eucalyptus Essential Oil
3 drops Lavender Essential Oil
Instructions
Blend the carrier oils together into a 1 oz bottle.
Add your choice of essential oil blends: Urban Nights or Ramblin Ranch blend.
Shake gently.
Let sit overnight before use.
Recommended Products
As an Amazon Associate and member of other affiliate programs, I earn from qualifying purchases.